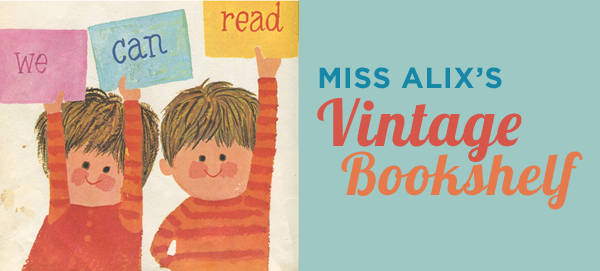 Oh happy Friday! I wanted to share this cute lil book with you guys. SPECTACLES by Ellen Raskin. Ellen also illustrated the book. It's about a super cute little girl who realizes that she sees the world slightly differently than other people!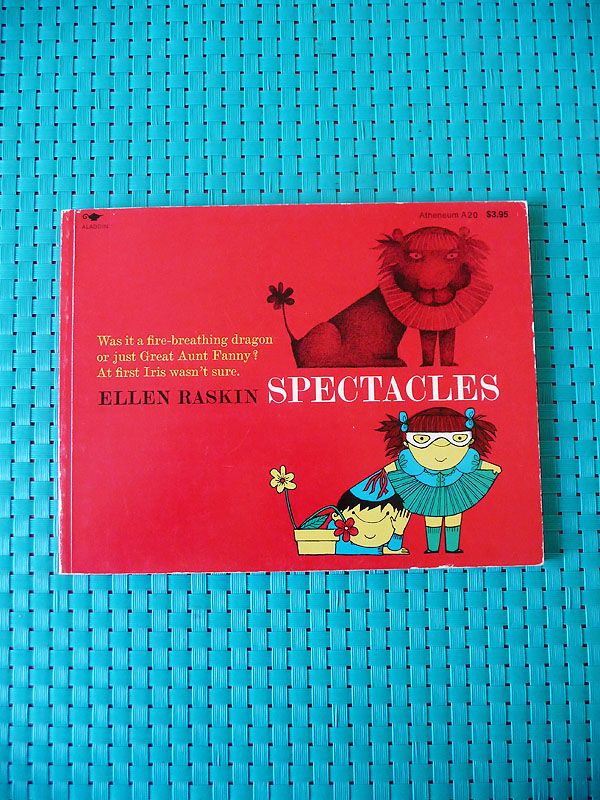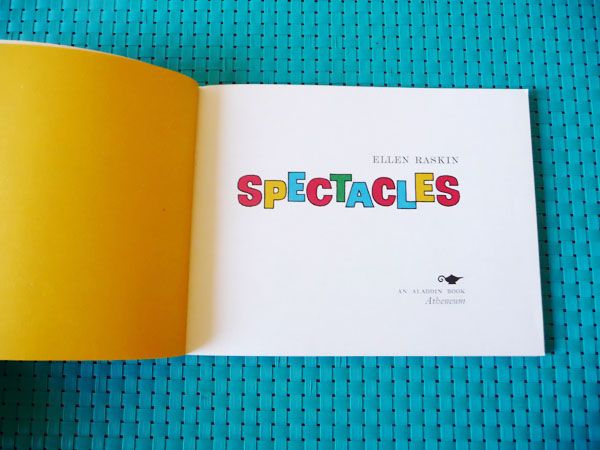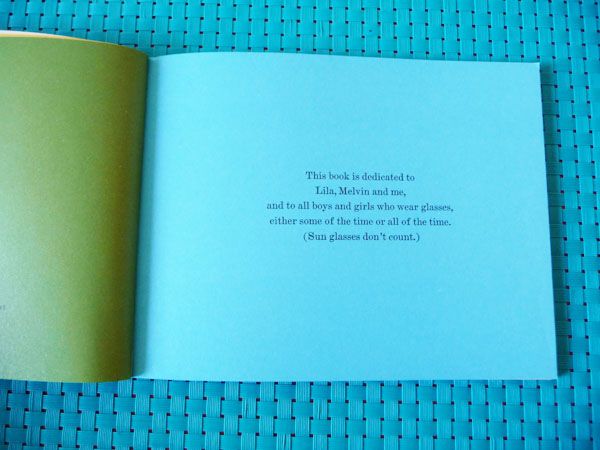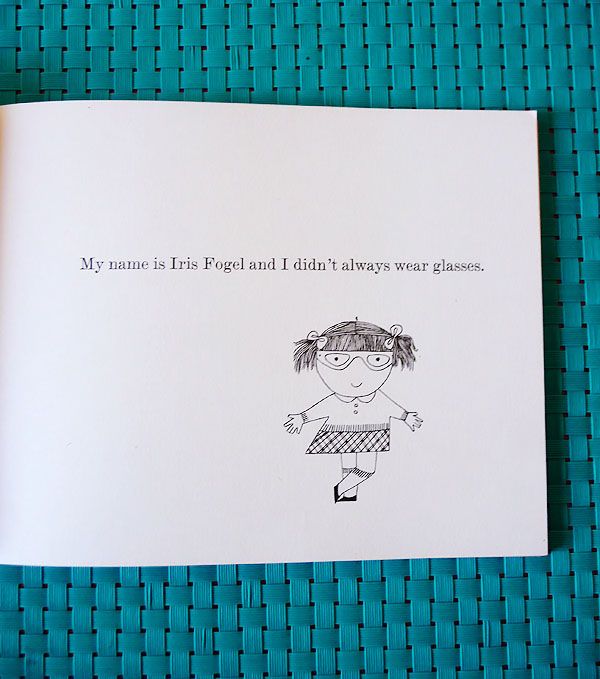 Before she wears glasses, Iris has is seeing things strangely. What she thinks is a dragon, is really her Great Aunt Fanny: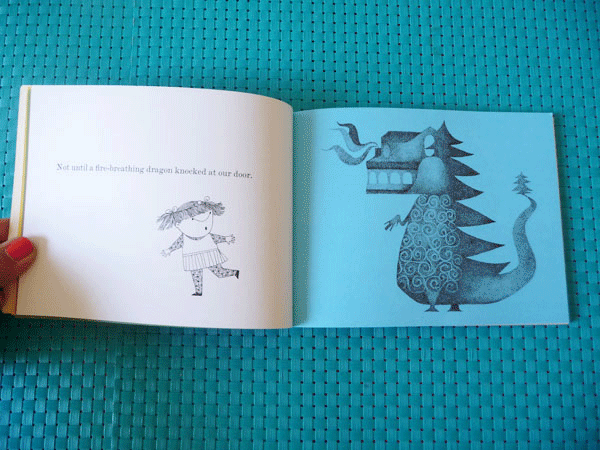 And a giant bird? Oh that's just her friend Chester.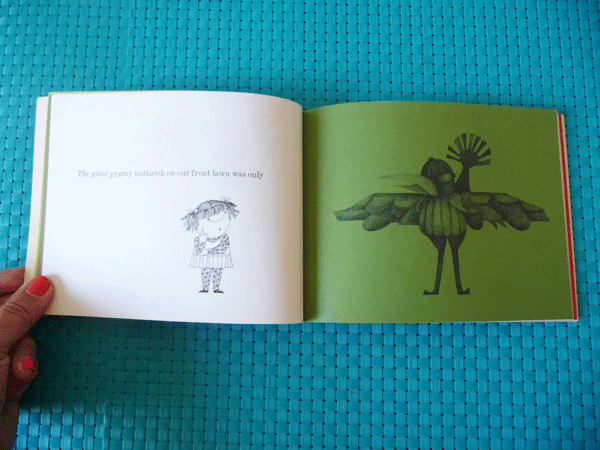 And the chestnut mare? Well, that's her babysitter.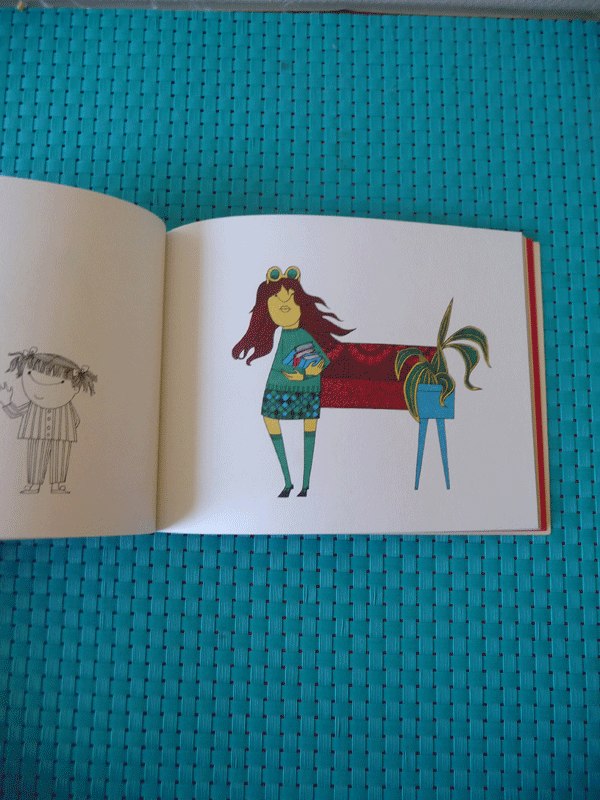 Her mama decides Iris needs a snazzy pair of glasses!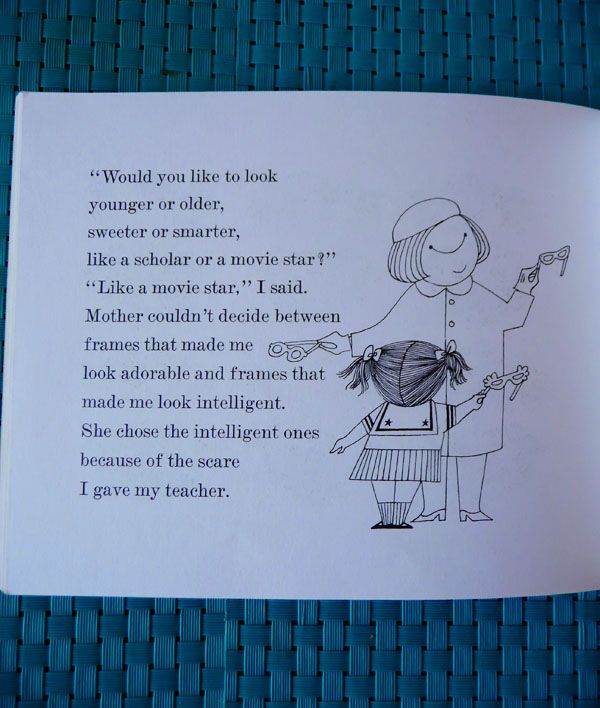 And so little Iris gets her spectacles!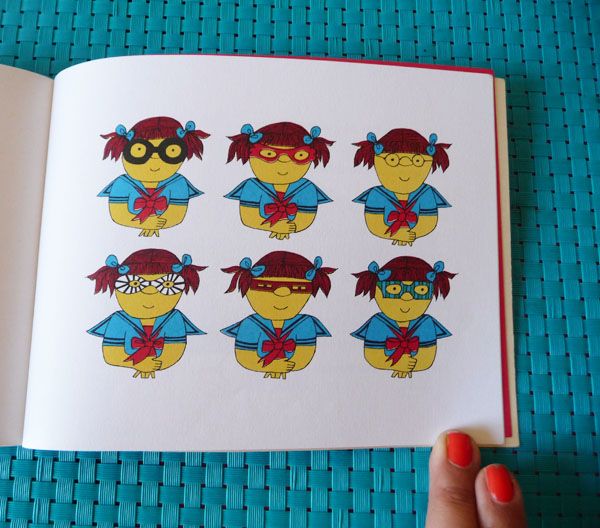 And everything looks like it's supposed to look….well, except for that rhino with a tulip in his ear!