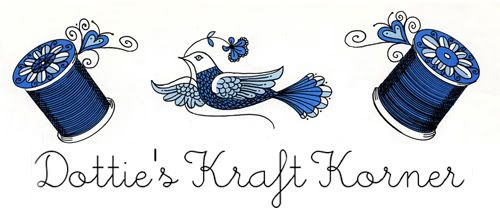 We have a very special Dottie's Kraft Korner today… a book review!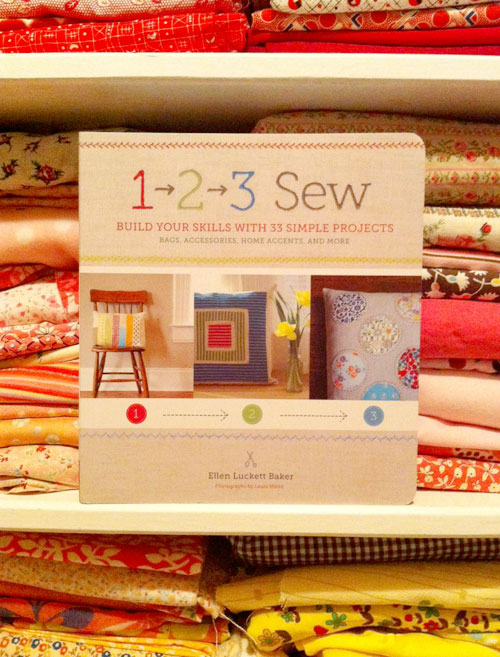 I was sent a copy of the wonderful Ellen Luckett Baker's new book, 123 Sew: Build Your Skills with 33 Simple Projects to review. Ellen is also the mastermind behind one of my all time favorite craft blogs, The Long Thread.  This wonderful sewing book is a terrific investment for the neophyte seamstress who is looking for a way to improve her skills through projects gradually.  Mind you, I think even a more accomplished sewer would still enjoy this book since Ellen fills it with such charming and useful projects as these.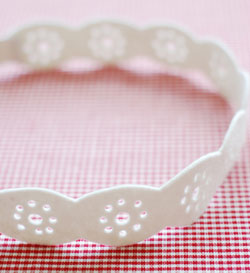 I love Ellen's design sensibility and her clever projects. This is a woman who gets nap-time sewing. And I thought the "Change Your Mind Skirt" for little girls was the perfect pattern for me to try.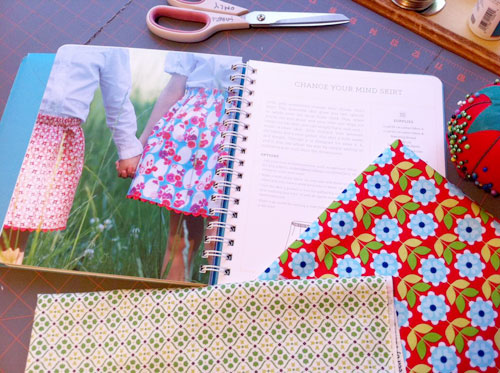 Friends, I made this nifty little skirt over the course of a half hour sitcom. The hardest part was deciding what fabrics to use. So simple, thanks to Ellen's abundant little diagrams that dispel any confusion from your sewing experience. Thanks for that, Ellen.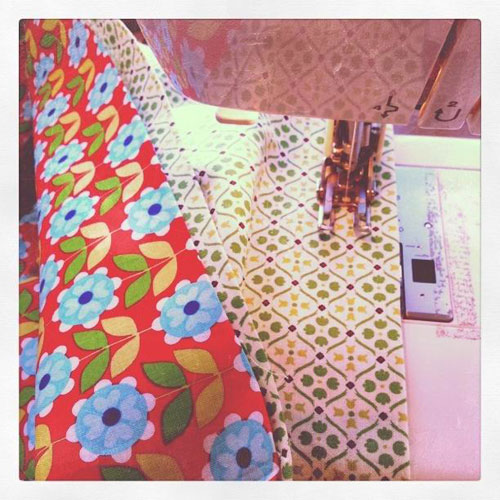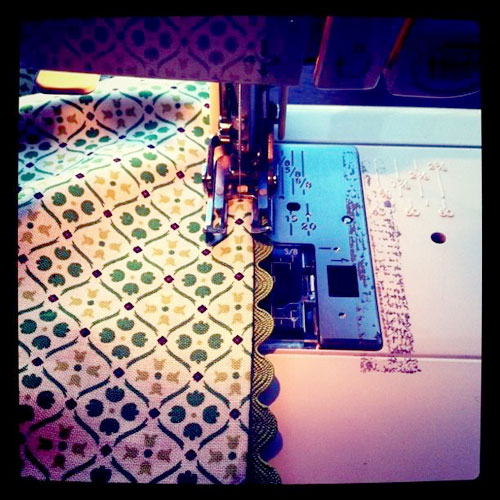 And the Peach. Well, she adores this special skirt. She can't make up her mind which side she likes best. P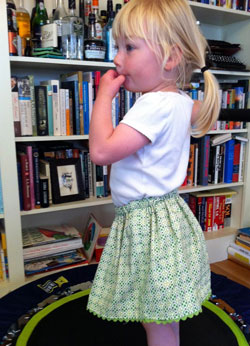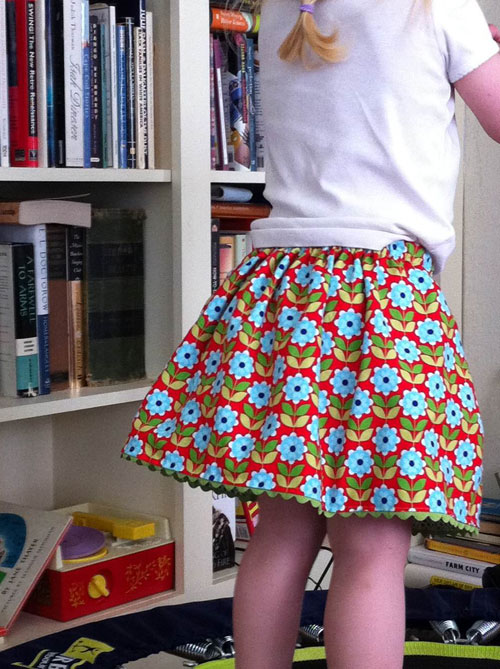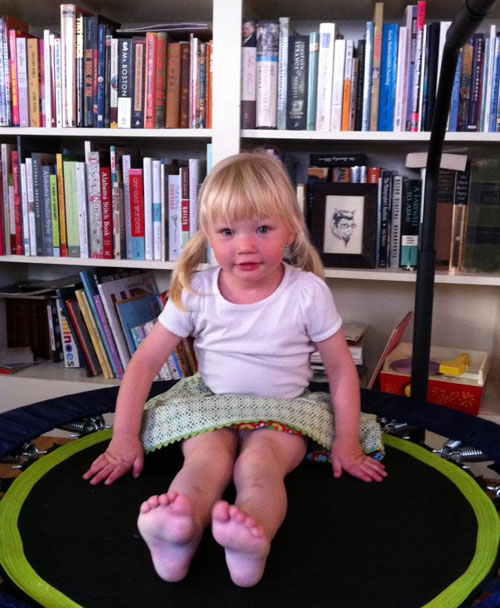 Yup. I plan on making several more of these sassy, sweet skirts over the summer. Oh, the color combos one could do…
Check out more reviews of Ellen's book, 123 Sew:Â  Build Your Skills with 33 Simple Projects here and do stop by Crafty Pod for the next one!
Happy sewing, friends!