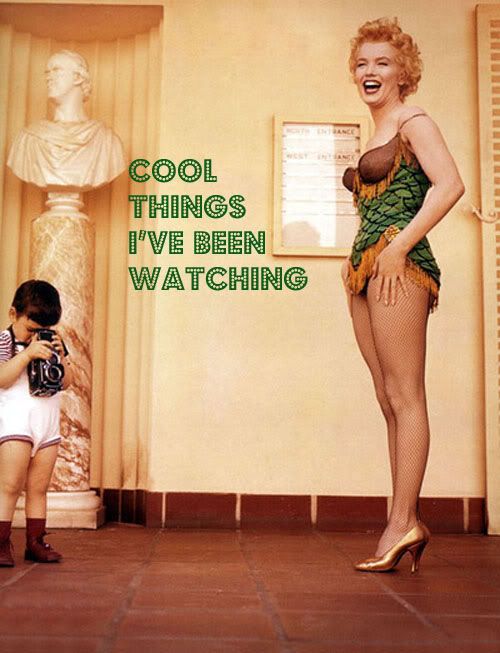 HAPPY FRIDAY folks! Here are some super fun and groovy things that caught my eye this past week. They'll make some fine browsin' for you to check out today or over the weekend! Oooooh, and hands up, who's going to see Harry Potter??? I know I am! K, let's check out some cool stuff.
1. THE FRESHEST COLORING BOOK AROUND.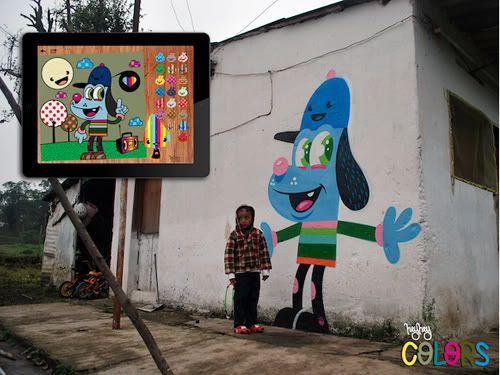 Nothing beats analog for kiddos, but I am definitely enjoying the creative apps being created for the young digi-set. HeyHey Colors is one of my new faves. The perfect combination of hip and childlike, HeyHey Colors brings the colorful world of street artist Bue the Warrior to a quirky cool iPad coloring book. Check it out here.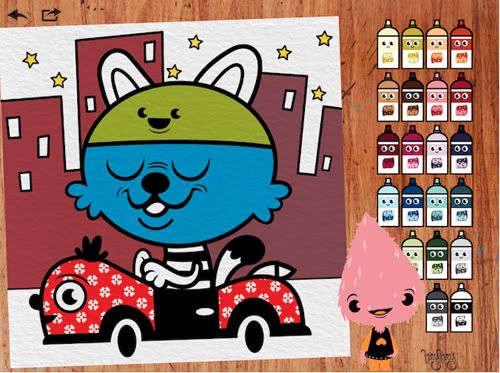 2. BROOKYN CIRCA 1974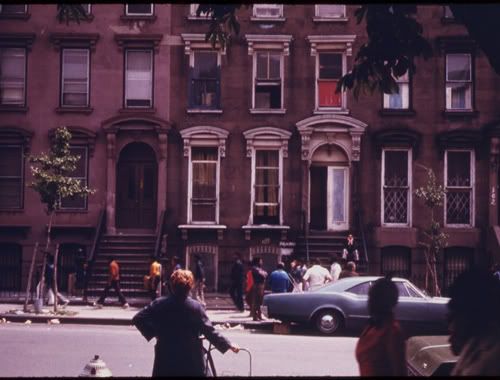 I love looking at old photos and the ones from the 70s are always particularly groovy. This set of images from Brooklyn in 1974 is right up my ally. See more here (via ISO50 ).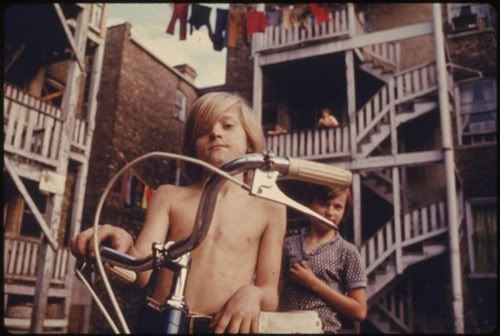 3. KLT:WORKS MAKES SWEET DADDY & SON CARDIES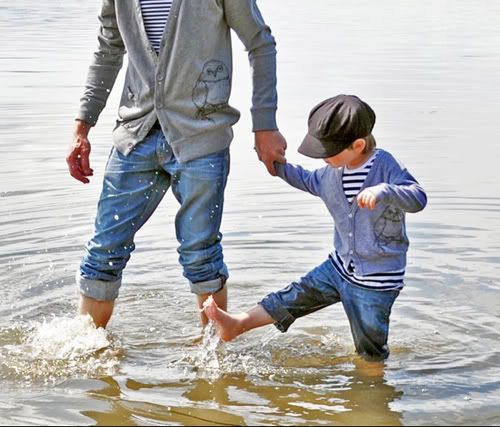 If you know me, you know I love a good cardigan. And these matching daddy and son (or daddy and daughter) cardigans from the super cool Kristin of klt:works are SO GREAT! Featuring her infamous owl, I think I will be ordering a set for Greg and Wolfie very very soon! (Hmmm, or maybe me and Wolfie! heh) Buy yours here.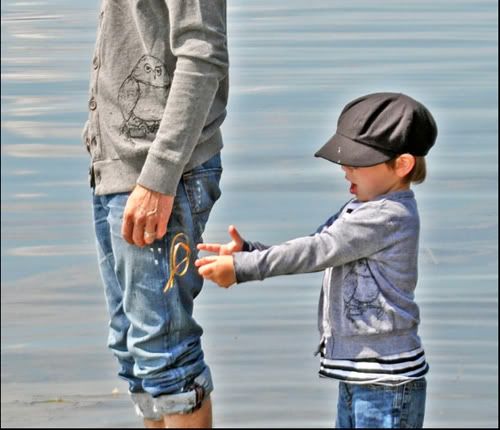 4. SUPER ACTION PACKED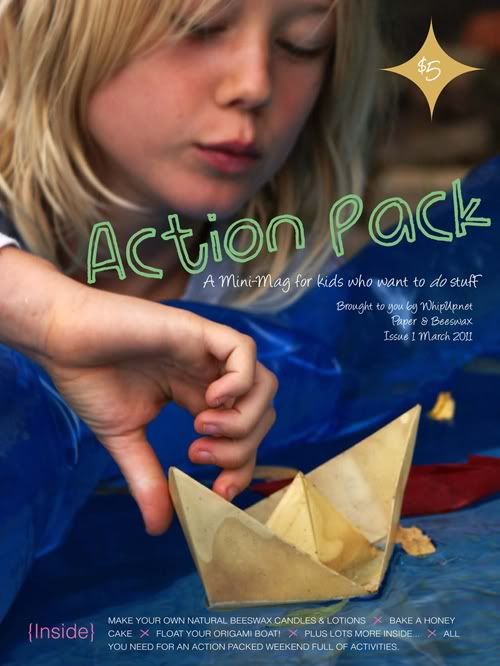 Dottie tipped me off to this awesome magazine for kiddos and I have to say it looks pretty cool folks. Action Pack is a fab Mini-Mag for kids that was created to inspire creativity and challenge their imagination. Each magazine is jam packed with 20+ pages of science experiments, easy and delicious recipes, simple craft projects that require minimal adult supervision and outdoor activities that can be enjoyed by the whole family. Best of all? NO ADS! Five bones ($5).
5. DIVYA IS DOPE.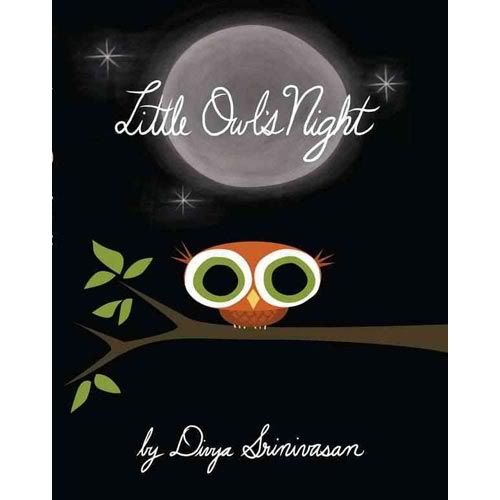 I first met Divya Srinivasan several years ago through my work. She is a wonderfully talented illustrator and animator. You might know her if you have a copy of They Might Be Giants: Here Come the ABCs on DVD. (She did one of my favorites, "Go for G!") Or if you have Sufjan Steven's album Illinois. Or saw the film Waking Life. Yeah she's pretty good.

The sweet Miss Divya is releasing her first children's book. And it looks adorable. Here is a little "trailer" sneak peak!

6. FANCY LIDS.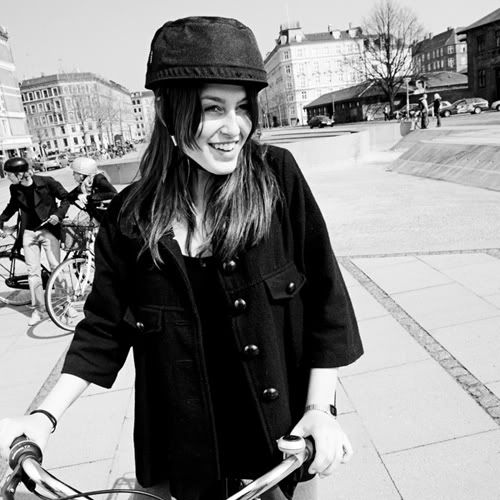 OK. I am currently not biking much. But when and if I do, I think I really need one of these bike helmets from Yakkay. Have you ever seen anything SO CUTE?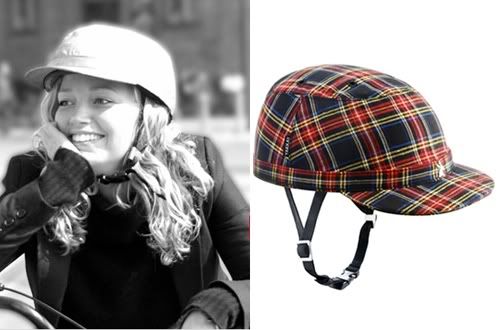 7. CREEPY COOL DOGS.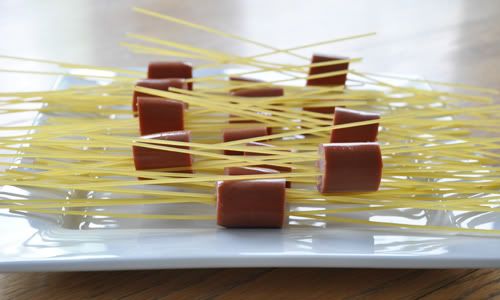 These kind of creep me out, yet I think it's pretty darn clever. You thread pasta through hot dogs (or veggie dogs!) before cooking and then they come out all wiggly and attached to the dogs. Kinda cool! You know, in a grody fun way. See more via quick-dish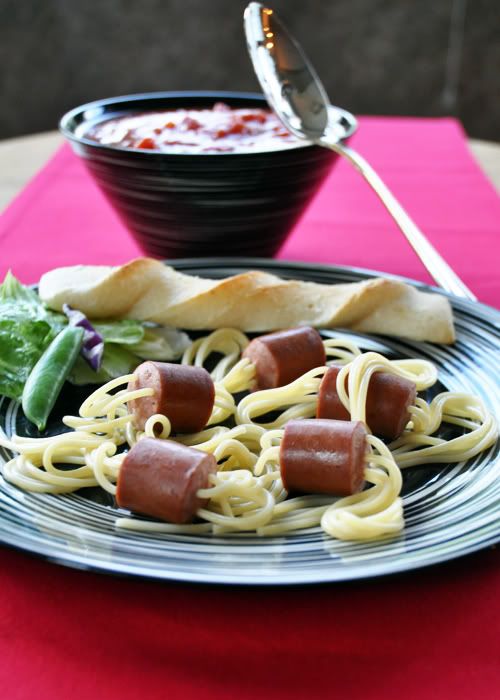 8. SARAH JESSICA, HOMEMAKER.
I have a fondness for Sarah Jessica Parker. As over done as the whole Sex and the City thing was (and truly, that last movie? *shudder*) I thought Carrie Bradshaw was an amazingly cool character. Over 30! Chic! A hard working independent gal! I'm always intrigued by what SJP is up to and love Matthew Broderick. She is notoriously private, so I thought this spread in British Vogue was very interesting. Her twins are quite cute! See more photos here.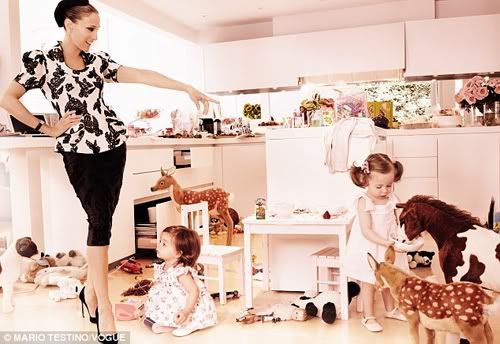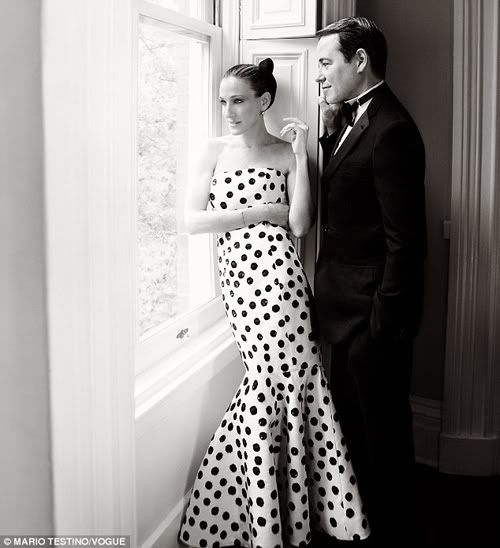 9. PRETTIEST LITTLE PIXELS.
Ex-Pixar animator creates beautiful e-book for children. 'nuff said. Just watch.
10. HARRY POTTER!!!!!!!!!!!!!!!!!!!!!!!!
Oh Harry. Our house is BUSTIN' with excitement. This past year was a huge one for Wolfie as he discovered the wonderful world of Harry Potter. Both the books and the movies. Of course the books are the most magical but I do think the movies are every bit as wonderful. I think we have probably seen each one of them 10 times over the course of the year. I will say that we weren't sure if they would be too scary for our little first grader. We started with the first and before you could say "expecto patronum!" he was utterly obsessed. We would finish one and he would beg to see the next one. I think watching the DVDs at home is much less scary—it's not a dark movie theater, we can pause and discuss and of course cuddle up on the couch. Wolfie has been known to wander around mumbling spells, he loves it that much. We should probably do an entire post devoted to Pottermania, but for now, check out this fantastic collection of work done by artists celebrating their love of Harry Potter!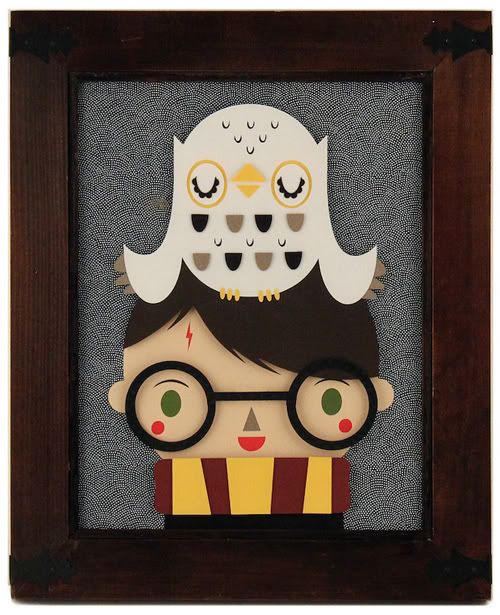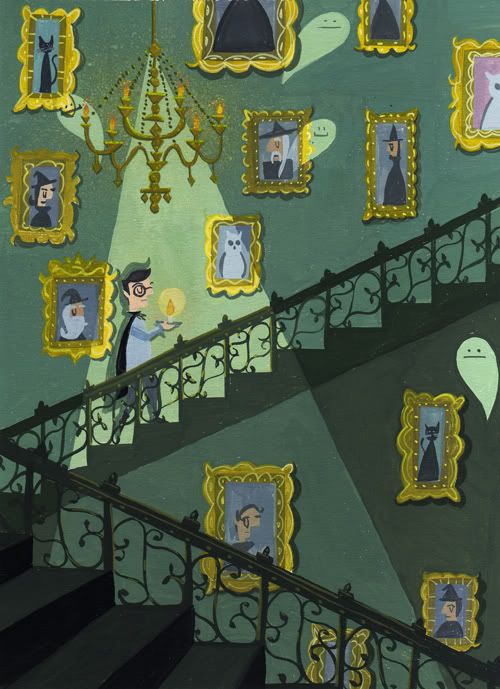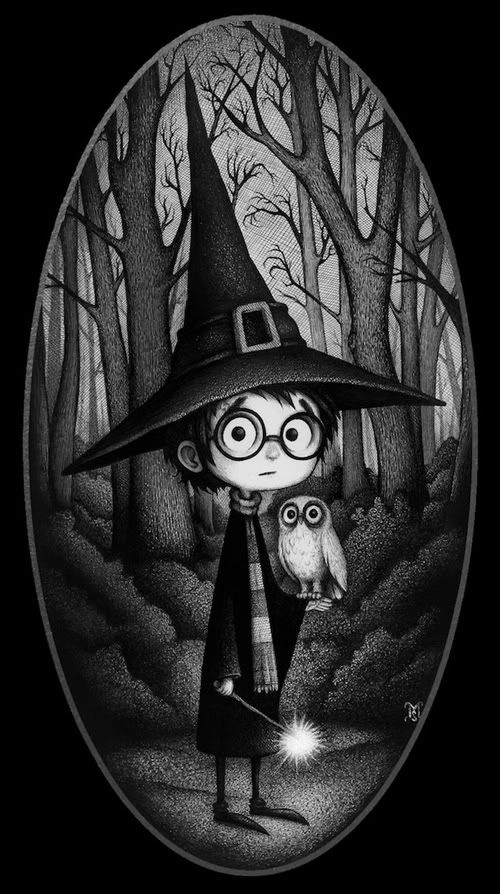 Have an amazing weekend my friends. Can't wait to hear all about it!