What can I say, I love a good craft.  I don't feel right unless I have some sort of project out involving needles–whether it be knitting, sewing, quilting, needle-pointing, embroidering–anything I can get my hot little hands on.
But then that little bundle of Peachy joy came into my life and it seemed that all of my creativity went into thinking of all the ways I could hug and kiss her.  Sadly, there's a bit of dust on my sewing machine and my knitting needles are on a high shelf away from Baby's prowling hands and mouth. But it is hard with my little muse, Miss Peach toddling around and there are so many great things I *could* be making for her.
But I'm gonna turn my craft frown upside down and instead buckle up for some armchair crafting!  I will craft by osmosis, sucking up the wunderkind cleverness of others out there in the blogosphere. Because hoo boy! is there some serious crafty awesomeness out there that deserves a shout out.  Handy mommas,  daddies,  Nanas, Grandads, unks and aunties–let me salute you here at: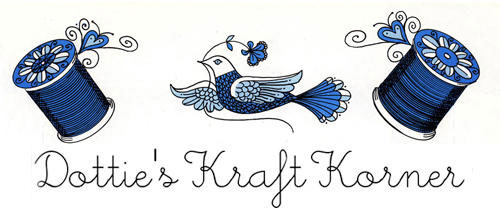 Expect features on great crafters, terrific crafts, crafting trends aplenty.  To start this little bonanza off, here are some great craft tutorials that will surely send you hotfooting it to Michael's asking for glue gun stick refills and ric rac.
You all know about Prudent Baby, right? Because they are totally awesome and make me melt with happiness over their very crafty cleverness.  Those charming ladies are overflowing with genius ideas that are not only completely cute, but also stretch clothing beyond their original uses. For example, check out these adorable denim knickers.  Another reason to love them–we share that irrational sewer fear of button holes.
Of course you could sew a skirt, but knitting one for your little one just takes it up a notch.  And they are so comfy–like this one from uber online knitting magazine, Knitty called, Oh Mickey and designed by Jacquelyn Landry.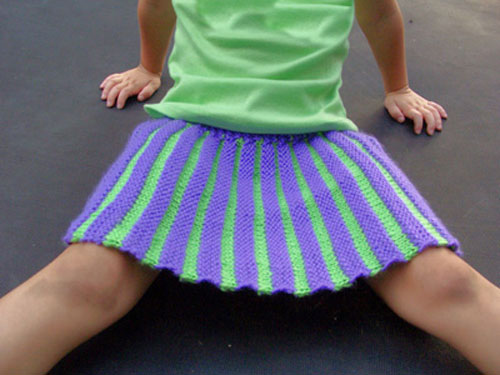 There are moments in Craftlandia, where you see something so head smackingly ingenius that you want to run out and make it right now.  That's how I felt about this make your own baby tights tutorial by Rae from Made By Rae.  I love that she used old stretchy knit shirts that were probably destined for Salvation Army and gave them a second life!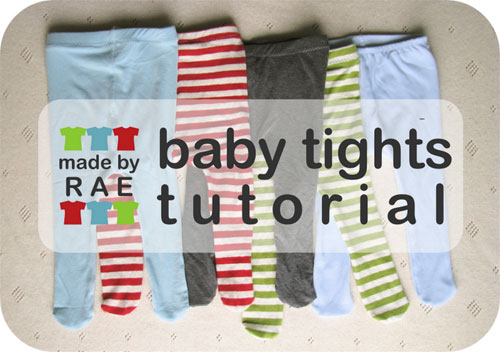 I nearly lost it when I saw how adorable these cutie patootie hankie bloomers are from This Mama Makes Stuff!  I'll let that mama make me stuff any time if they are as darling as these bloomers made from vintage hankies.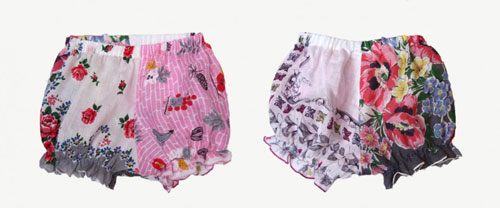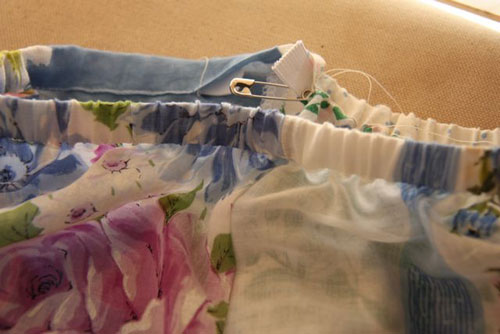 Our Lady of the Craft, Martha Stewart, must be mentioned because she is all things home-ec and to not include a project by Martha would almost be a sacrilege to any craft focused post!  And it is one of my favorites–a girl's shirt dress! So sweet!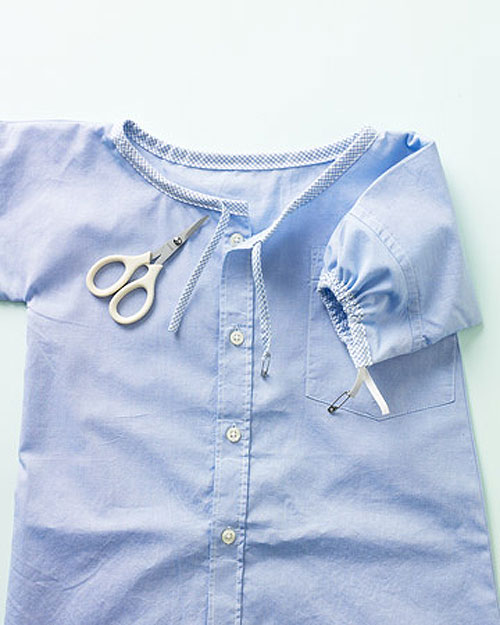 I hope this post spark your own inner craftiness and I hope it will inspire me to pull out those needles and get creative! And I'd love to hear what you are working on right now that is making you smile!

Happy crafting, ya'll!