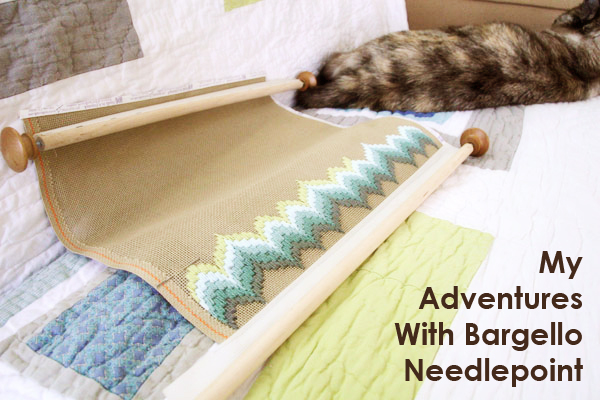 Friends, today's UFO is a old one. Like two years old.  It was in my vintage seventies prep phase when I HAD to have a Bargello needlepointed pillow for my sofa.  Two to match my Denyse Schmidt quilt that I love so much that I couldn't leave it in the bedroom, but needed it in the living room on the sofa. I know. I'm weird that way.
Anyhoo. I was on my maternity leave and knew that crafting and my sleep deprived lifestyle might not lead to the most charming finished pieces. I needed an easy craft that I could do while zoning out watching TV. Bargello needlpoint seemed like the perfect solution.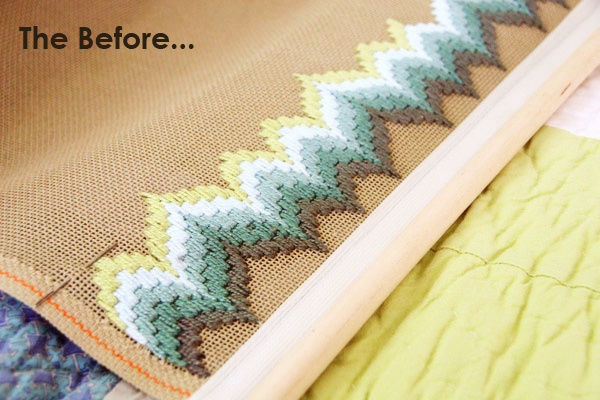 And it was. And two years later I finally finished my pillow fronts. But after you spend two years on a project, you really don't want to screw it up. Friends, there is a time and place to call in the professionals and this was one of them.
I took my two lovely finished pieces to Needle in a Haystack, a mammoth store dedicated to all things embroidery.  People it's seriously HUGE. People travel from miles to go to the Embroidery mecca for good reason.  They know everything there. And most importantly they have nice people who can turn my pieces into pretty pillows. So, I handed my baby twins over to these kind people along with a hefty check and waited six weeks for the call.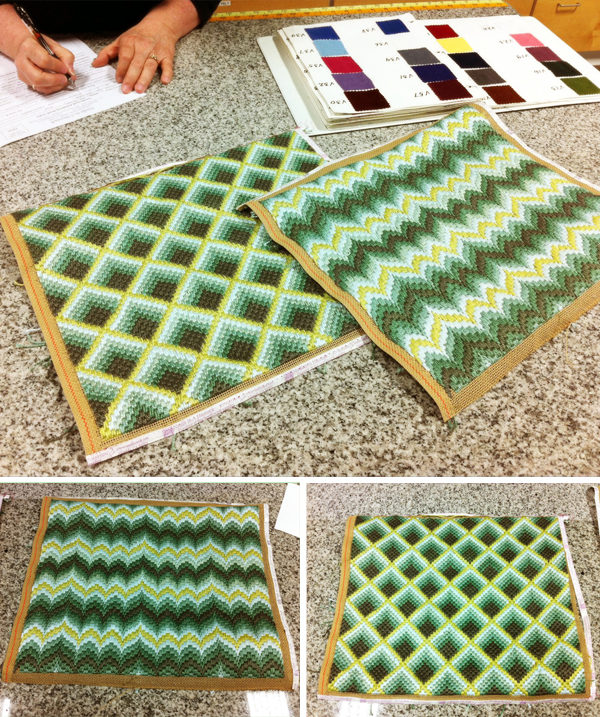 And the call came. My pillows were ready for me to pick up. I nearly wept when I saw the final pillows. Oh. So. Pretty.
Oh, I'm so happy with the results! It's amazing to see something you worked on for two years finally be done.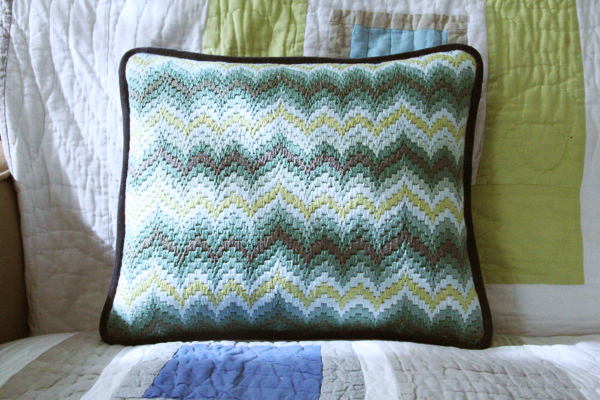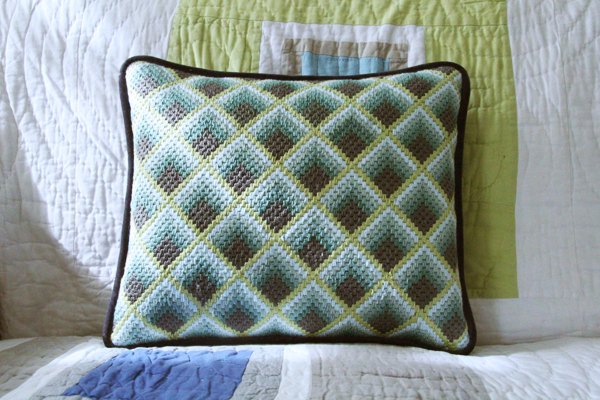 I am so enamored with this technique of having someone else finish the project that I think I'm going to try that with a couple of quilt tops! Whoohoo!
Stay tuned for more adventures in UFO attacks!