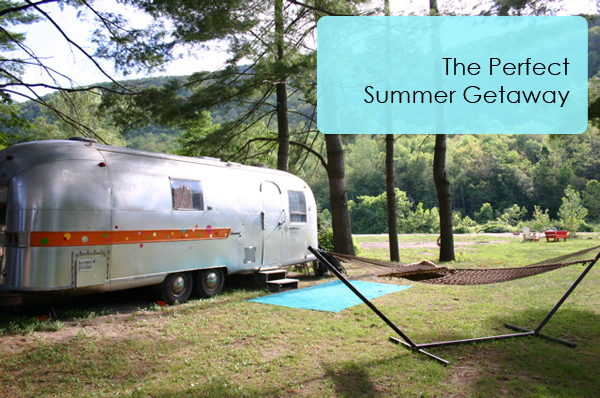 I'm soo happy Alix is off having a well deserved vacation with family! Hurrah Alix–I hope you put yer feet up and relax, lady!
I, alas, am not vacationing right now. But if I were to take a jaunty little vacation, I'd pack my bags and head over to Kate's Lazy Meadows Resort in the Catskills of New York.
Images via: Flickr user Satori and Travel & Leisure
Kate, who is better known as Kate Pierson, the redheaded darling from The B-52s came across a set of cottages in Woodstock, NY and turned them into her tiki mod vacation dream come true. Which happens to be MY dream too! Â (Surely Kate and I are destined to become BESTIES, right?)
Also, girlfriend lovingly filled up her little cutie kitschy cabins with all sorts of fun tchotchkes from shopping sprees all around America when she toured. And basically created the second most magical place on earth.
See those to die for ceramic bubbles on the staircase above and these groovy tiles in the bathroom? Those are made by Kate's artist buddies, Phillip Maberry and Scott Walker, known as the groovy duo whose home was the "Love Shack" set for the B-52's video.
Image via: TJ2
Personally, I'd like to try the stunning airstream trailer. Which looks so sweet and cozy!
But I think any nook and cranny of Kate's Lazy Meadows would be a perfect place to experience the beauty of the Catskills in summer. Or oooh… Fall. Oh the changing leaves.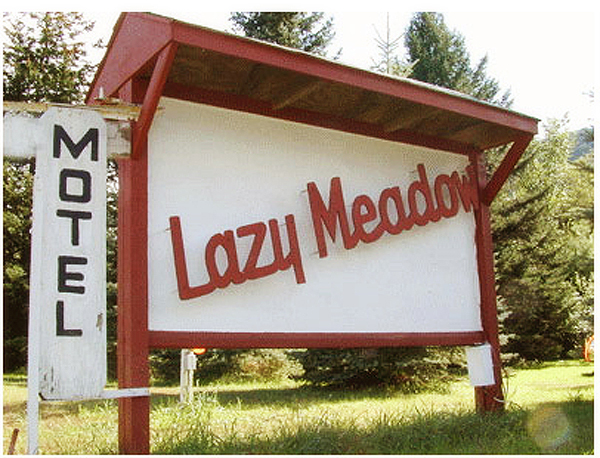 So, let's book a Modern Kiddo camp next year here–whadaya say, folks?