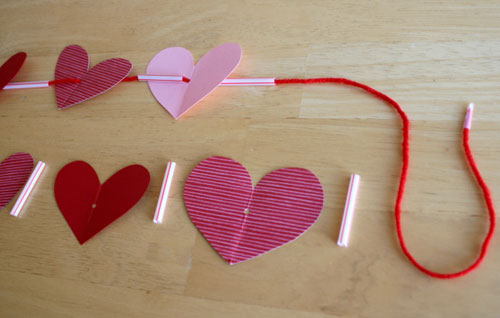 What the? Valentine's Day is only four days away? Â How did that happen?
Well, never fear friends, I've found the most charming Valentine Day crafts for you that will only take a few minutes to do and give a whole lot of craft Valentine's Day bang for little craft buck.
Personally, I'm crushing on these adorable cupid arrow gift bags from Creature Comforts.  So sweet! How could a lollipop stick, some paper, and a paper bag be that adorable?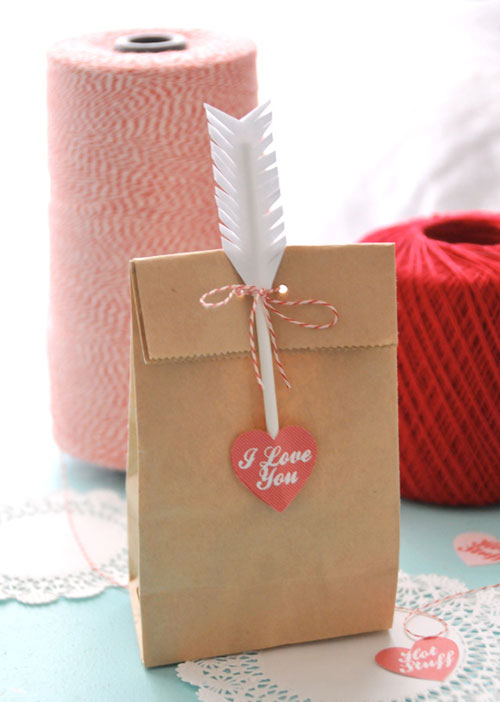 When in doubt, Martha it out.  Because you know Martha will have something beautiful and clever and in this case easy with these heart-shaped button covers that would put a smile on any little person's face come February 14th.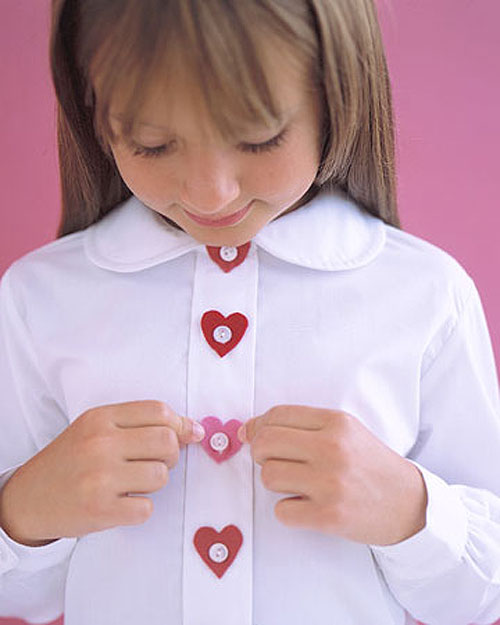 Remember those great valentine's day "post boxes" you made as a kid to receive all of your valentines. Well, check out this Valentine Day felt envelope tutorial that totally beats the old paper bags! Oh, the cuteness of it all. And totally doable for the eight and up set, I believe! From Barks Blog.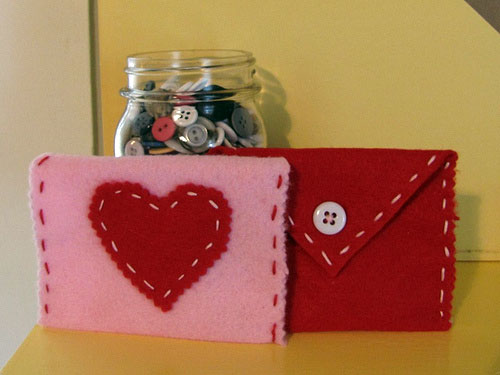 Now, ya'll are familiar with Marie from Make & Takes, right? That woman is a craft genius.  A total triple threat of awesomeness because not only is she creating clever crafts her kids, but she is also THE NICEST GIRL IN THE UNIVERSE. Seriously! And she created this adorable valentine hear lei, which is just killing me with cuteness. And this is great for the three and up set, which makes it even more awesome.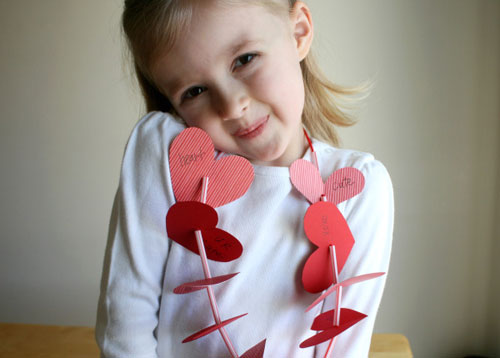 Now, this last one is just too lovely for words.  This is a great example of how hearts could end up in my daily decor. If they were made of lace and looked as pretty as these from Michele Made Me.  What a lovely idea–lace heart banner. Lovely.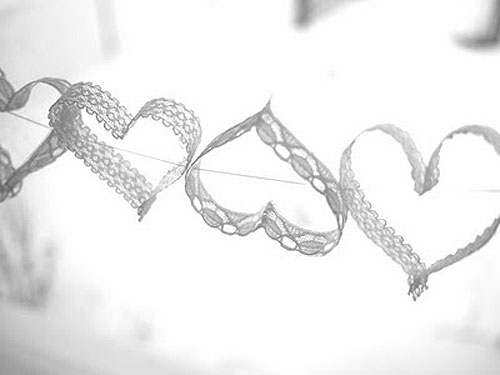 OK, we gave you the ideas, now fifteen minutes in Michaels and you'll be set for a fun crafty heart filled weekend.
Enjoy!