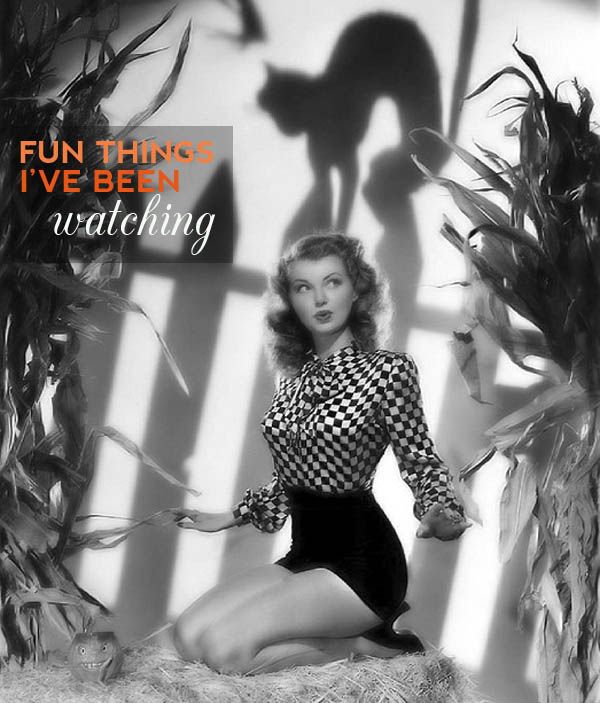 The count down is ON! One more week til Halloween and we are all excited for costumes and candy over here! I've been getting in some really terrific reader submitted homemade costume photos for our Costume Parade….do you have any awesome costumes you made your kiddo? We want the best—and the worst! Even if you had a wee costume fiasco, send it on in! You can still email me YOUR photos thru Monday. Simply send 'em to alix[at]modernkiddo.com). OK folks, so let's get to the linkies! I found some goodies for ya.
1. LET'S HAVE A GORGEOUS KEY PARTY.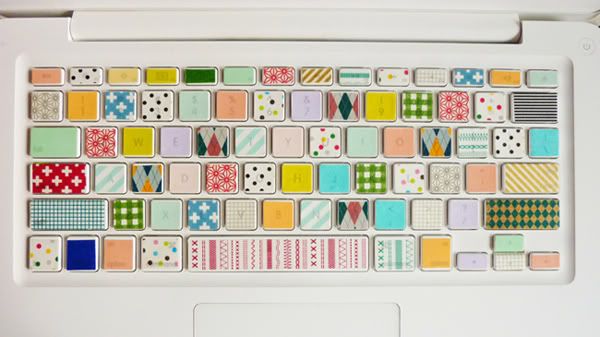 The ultimate Keyboard for Happy People…..or even for grumpy folks who need to lighten up. It's so good. See how Minifanfan made it over here.
2. DESTINATION : DAINTILY AWESOME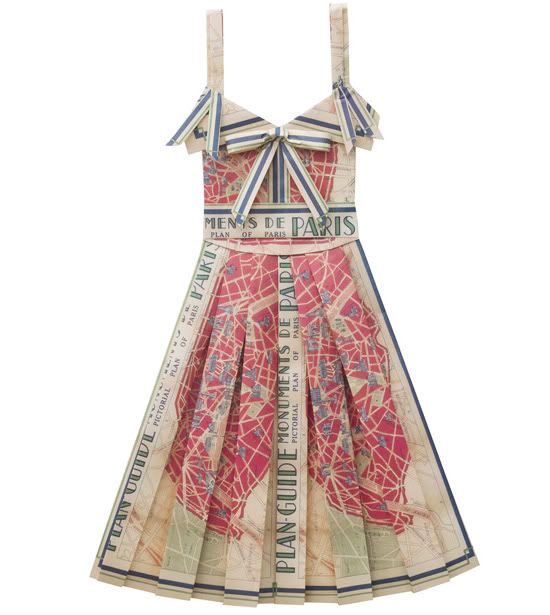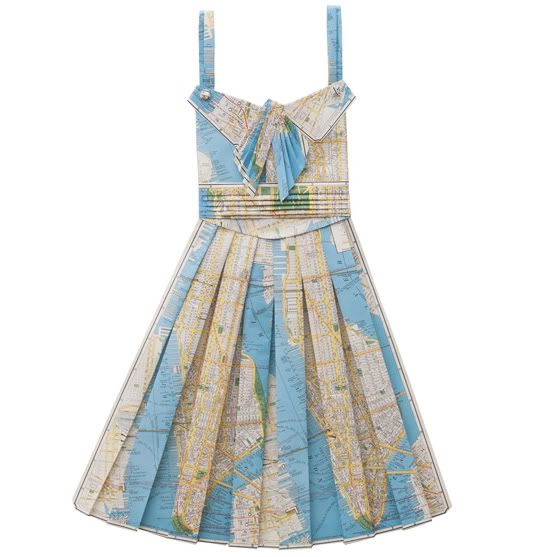 Honestly. These dresses, made out of old maps, make me soooooo happy. You know how much I love paper dresses (you may recall my post on vintage paper dresses). While they can't be worn, they would look stunning on a bedroom wall of any little (or big!) girl. Buy one here.
3. CLEAN UP YOUR THRIFT ACT.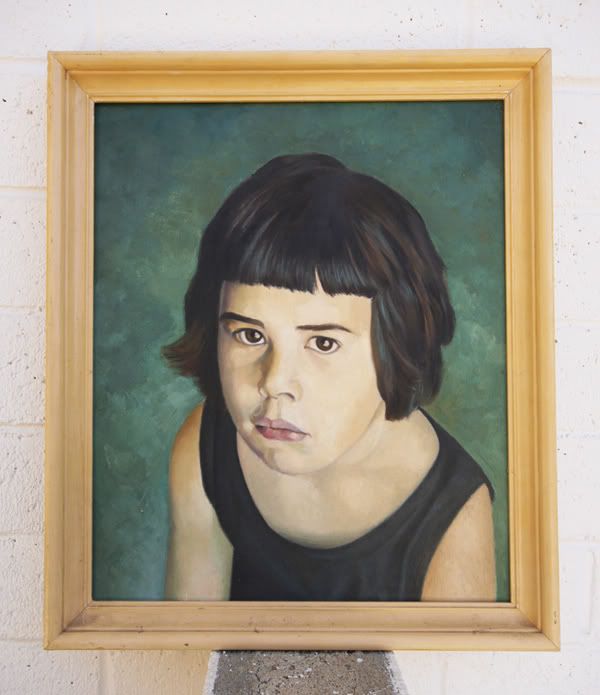 What would you say if I told you that all that stood between you and a beautifully cleaned up vintage painting was an old bagel? Yeah. For reals. Find out how over here.
4. THESE COATS ARE RRRRRROAR-GEOUS.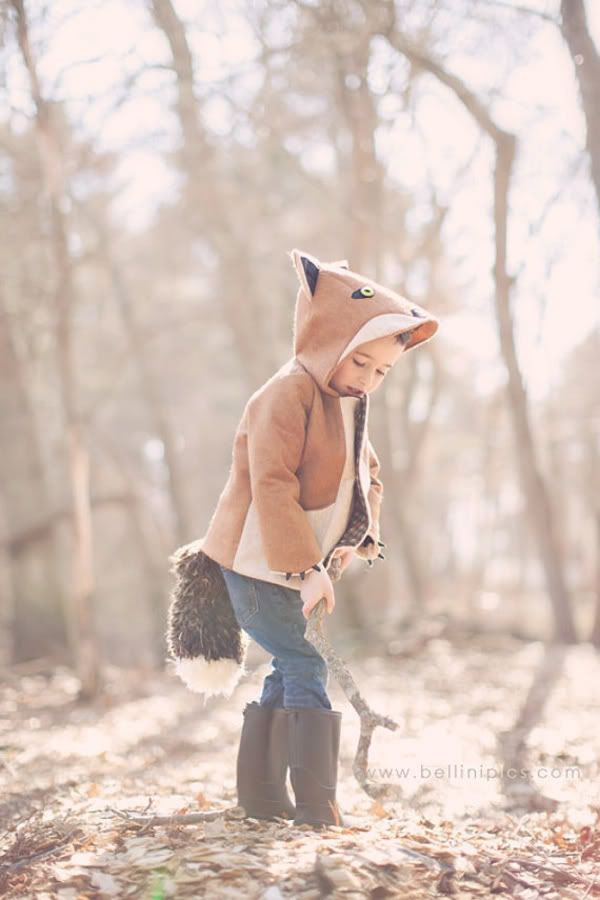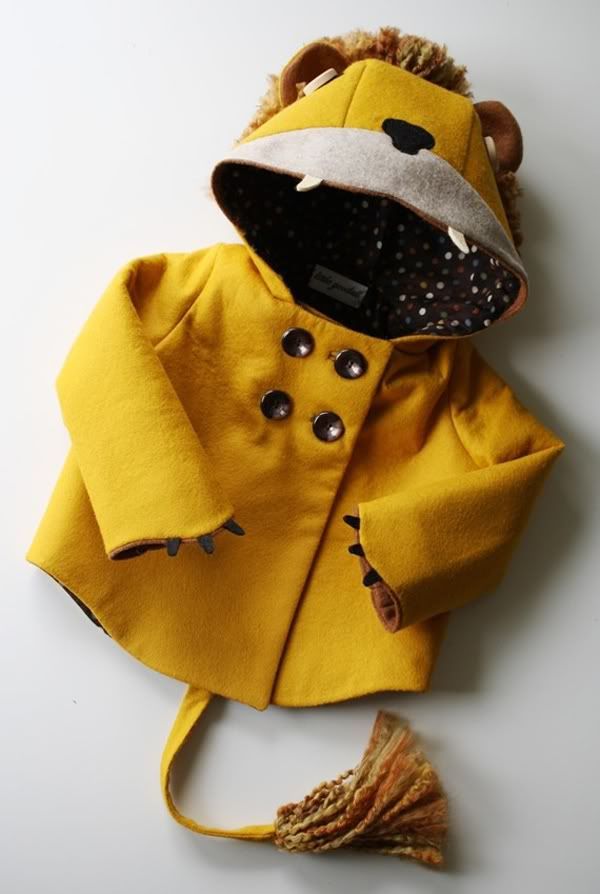 Walking around Rockridge the other day, I wandered into a shop and spied the most AMAZING coats in the shop window. They are SO well made….I was dying, and bemoaning the fact that Wolfie is too old for one of 'em. See more at Little Goodall.
5. THREE WORDS: VINTAGE CIRCUS GIRLS.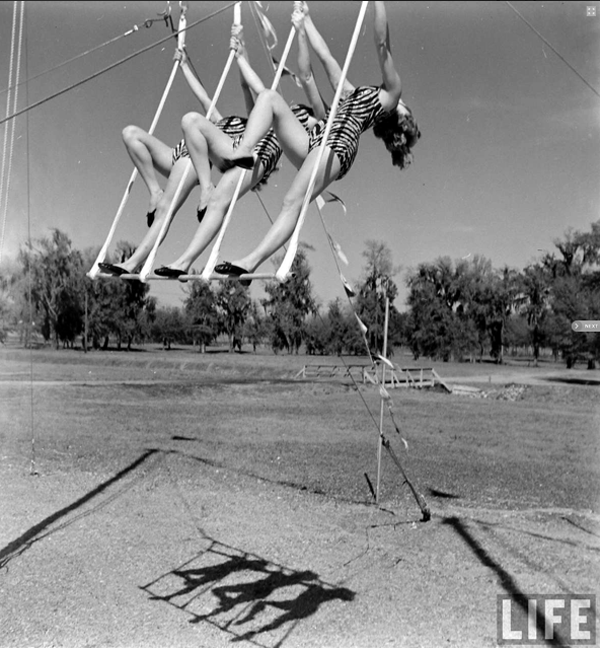 Pictures of girls who fly through the air with the greatest of ease. Really fun. And amazing wardrobe. See them here.
6. THE QUIRKY, NASTY FUN OF SPITE HOMES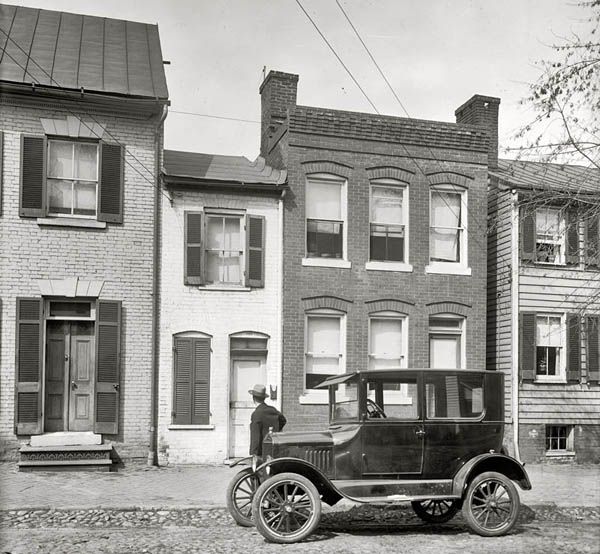 Two brothers inherit land from their deceased father. While the second brother was away serving in the military, the first brother built a huge home on most of the property, leaving his brother only a tiny spot of land. The second brother returned home and was aghast. In retaliation, he built a house on the sliver of property—blocking the sunlight and ruining his brother's view. Heh. There are more examples and recent pix of the houses here. I kinda love it.
7. HIDE AND SEEK SPIDERS RULE.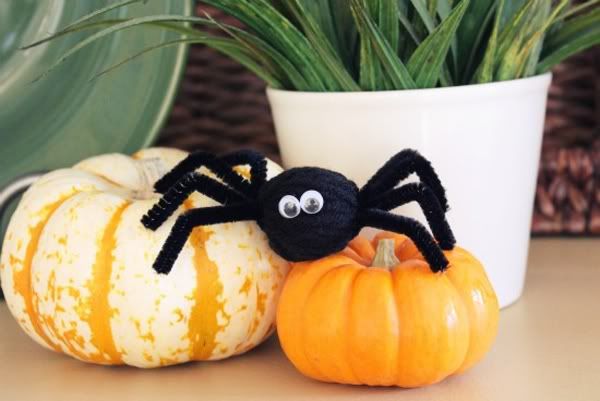 This is the cutest little Halloween custom ever. Marie and her boy take turns "hiding" the spider around the house….I love the idea of it popping up in Wolfie's sock drawer! hee.  Find out more over here at Make and Takes.
8. SO SCARY IT'S CUTE.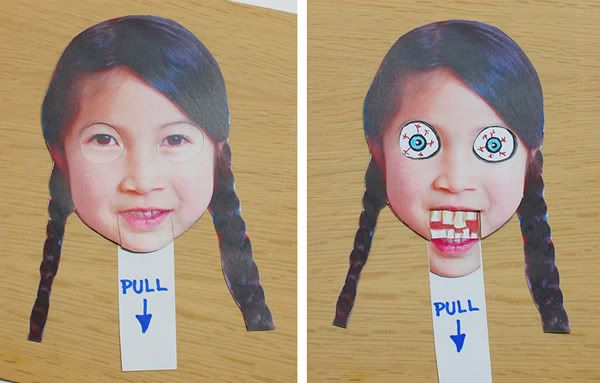 Teri's little girl is so stinkin' cute…..it's hard to believe she can turn into a crazy faced zombie girl! Find out how you can make your own zombie kiddo here.
9. I HEART EXTRAORDINARY ANIMALS.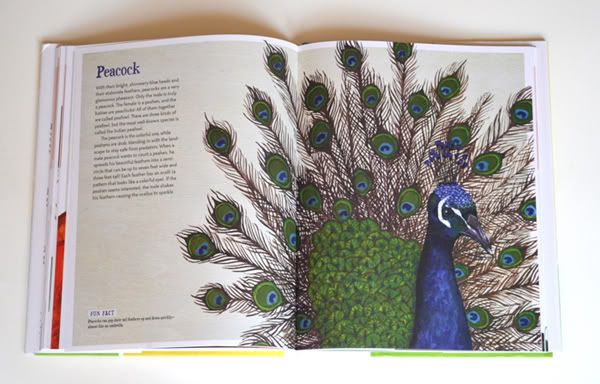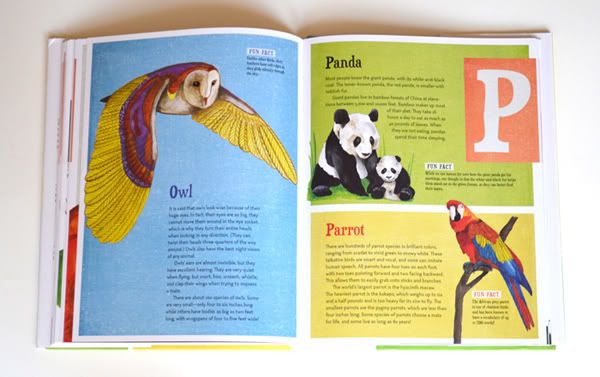 My pal Lisa Congdon is a fabulous artist (and all around cool gal). The latest book she illustrated is really terrific! Check it out here.
10. THIS IPHONE CASE WILL LEAVE YOU IN STITCHES.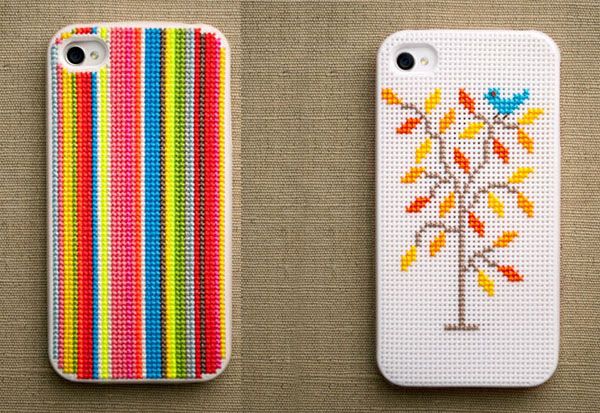 This iPhone case has Miss Dottie's name written ALL OVER IT. Find out how to make one yourself over here. via the Purl Bee.
BONUS VIDEO
This video Dottie sent me is awesome. Granted, it helps if you are a size 2….but this charming video shows you a whole bunch of "no-sew" ways to turn a men's dress shirt, into a cool dress.
http://vimeo.com/26721240