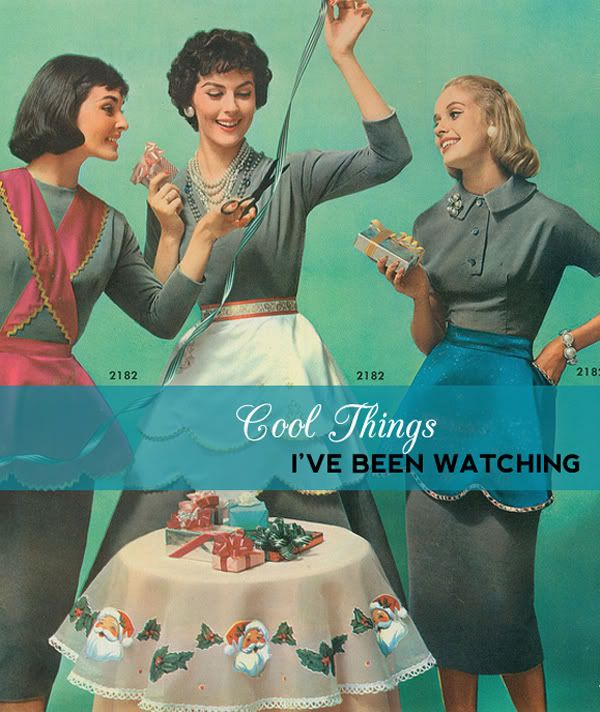 image: doe-c-doe
1. WALL TO WALL GROOVIENESS.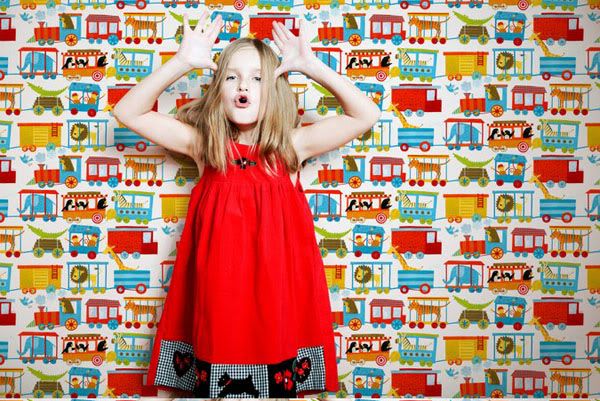 These hip Muffin and Mani wallpapers would look pretty awesome in a kid's bedroom, don't you think? Via tiny and little.
2. MMMM POP! Â MUPPET MANIA!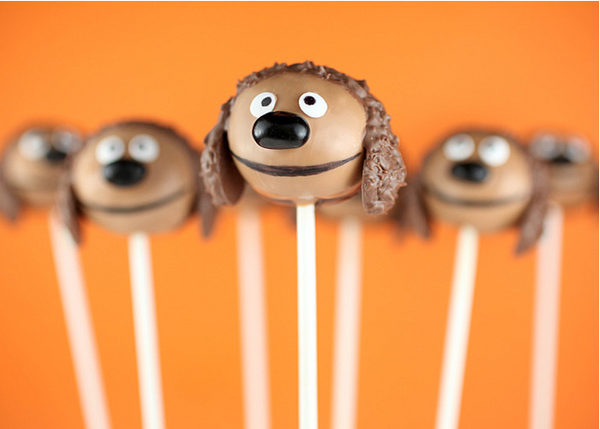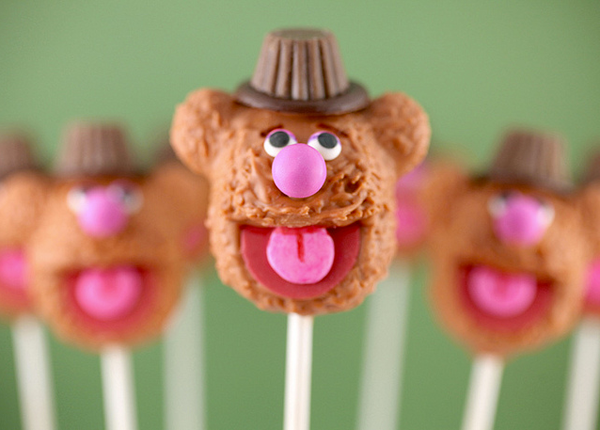 We have Muppet fever over here at Modern Kiddo. These cake pops from baking queen bakerella are adorable. See how she made them here. The little Resee's Peanut Buttercup hat is brilliant! In other Muppet-news, these Twilight parody posters made me grin. WereRowlf. heh.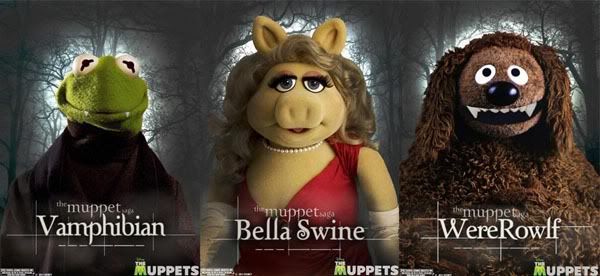 Via Huffington Post
3. STEP RIGHT UP FOLKS! DIY CARNIVAL LETTERS!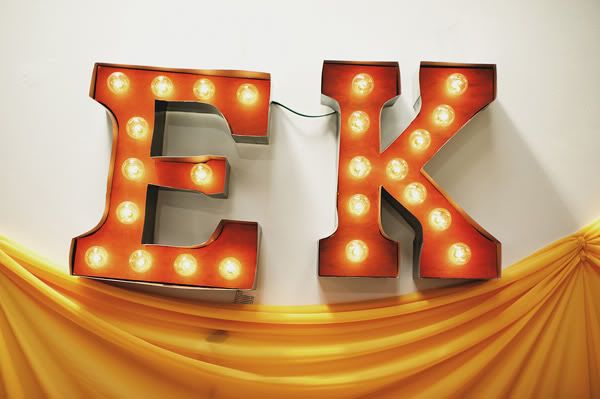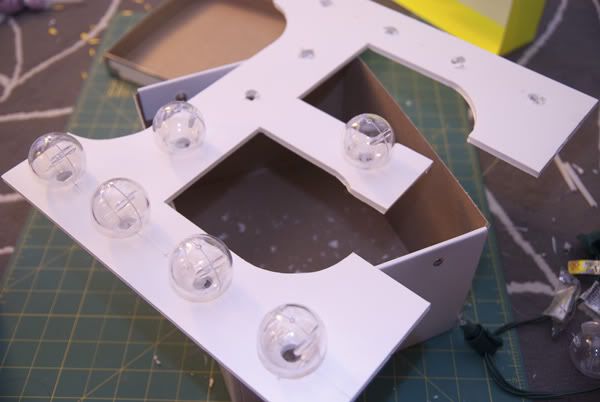 These are so clever and cool. Wow. I totally want to try and make some. You can find out how to do it yourself over here.
4. THESEÂ OWL CALENDARS ARE A HOOT.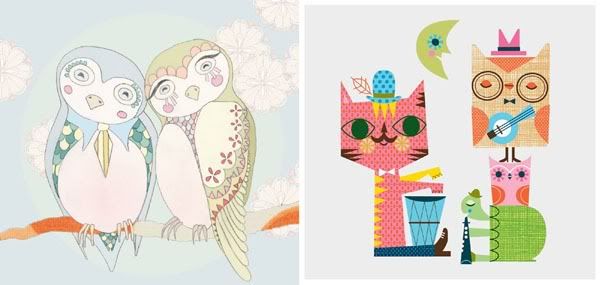 My Owl Barn is an adorable site covering ALL things owlish. Their annual calendar is rockin. And free! Â Download it here.
5. PILGRIM'S PERFECT LITTLE ADVENT BOXES.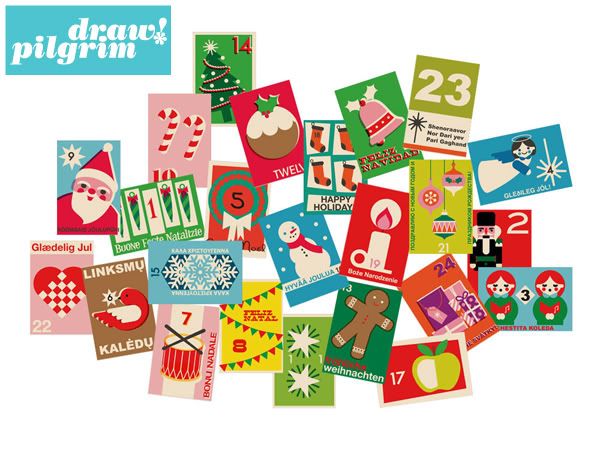 Oh Pilgrim! Once again our talented girl has come up with the cutest advent calendar template. These are so fantastic—they feature vintage inspired imagery, complete with "off center" color register, for a charmingly authentic look! Buy the template over here.
6. NICE, ICE BABY.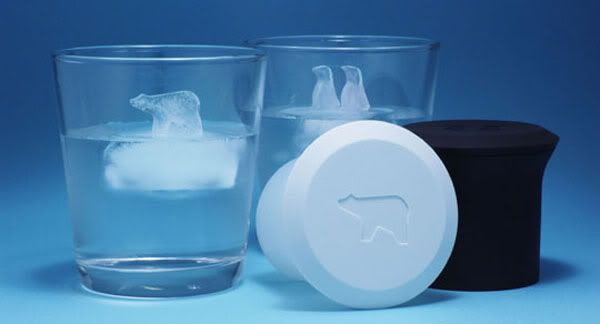 OK. How clever is this? Ice cubs that look like little penguins or a polar bear floating on a glacier?? Yes please. See more here.
7. PAPER TOWEL OWL.


While I'm unable to read the web site, I DO speak Mega Cute…..and clearly these little owls are fluent as well. See them over here.
8. ZILLIONS OF DRESSES FROM CORAL VINTAGE.


The lovely Jenny over at frecklewonder has a fabulous profile on Christine of Coral Vintage. The story of how she became a vintage seller is as awesome as the amazing collection of dresses she sells. Read about it here. While you're over there, give my girl Jenny a round of applause for her brand spankin' new site design!
9. THE FASCINATING WILLARD ASYLUM SUITCASE PROJECT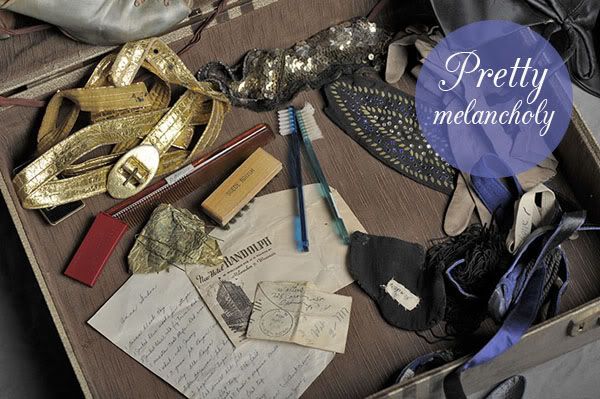 WOW. This last one you'll want to spend some time with. Photographer Jon Crispin had the opportunity to document the contents of several hundred suitcases that were in storage of the Willard Psychiatric Center in Willard, NY. The suitcases belonged to patients admitted sometime between 1910 and 1960. The collection is so poignant and curious. Read about the project here. And see more suitcases here.
10. BONUS VINTAGE VIDEO
This video is faaabulous. I love how they call them spectacles. You'll certainly LOOK like a spectacle wearing these! (hyuck hyuck) Sooo good.
Found via a rabbit trail led by:Â eartha kitsch
Have a fabulous everyone! We're getting our tree and finally putting up the lights. Yahoo!