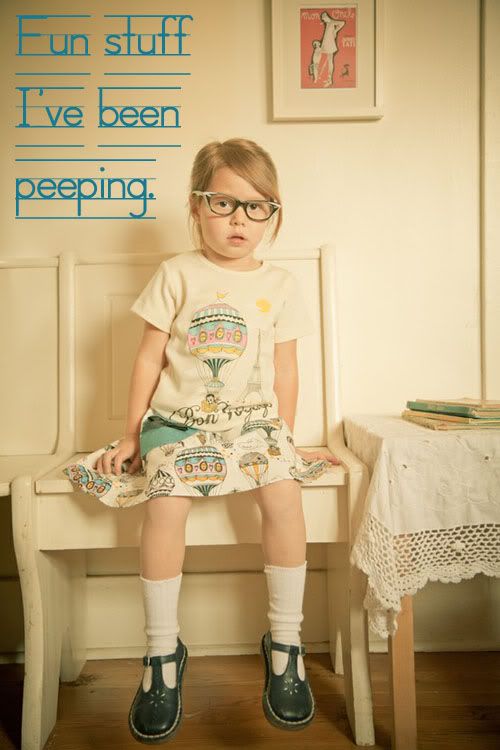 image: miss pippi, 3 Ring Circus Vintage
1. Â TIP TOP CUTIE
i am LOVING the bold graphic colors of tip top afrika. The bow tie is especially fetching, no? (via kick can & conkers)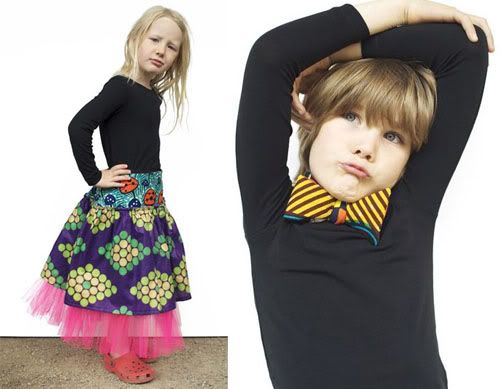 2. GIDDY GIDDY YUP
My beautiful friend Teri's latest creations are soooo excellent. I looooove the Tiger but you really can't go wrong with an Octopus with a moustache, eh?? I think this is an instance where mama can definitely pull this off too. From giddy giddy.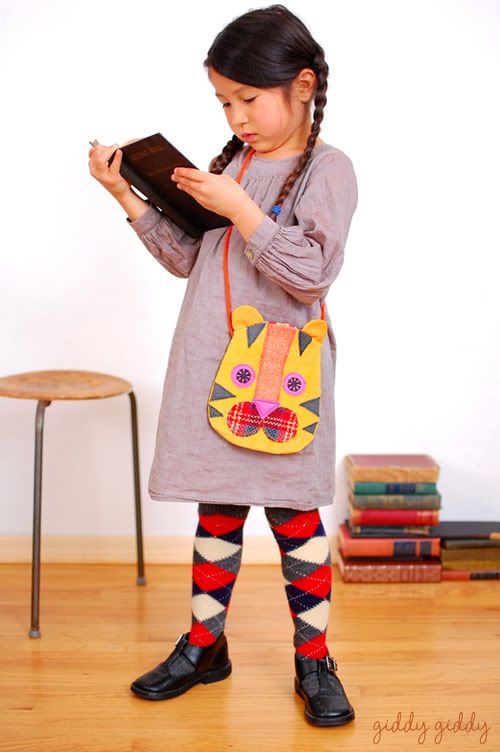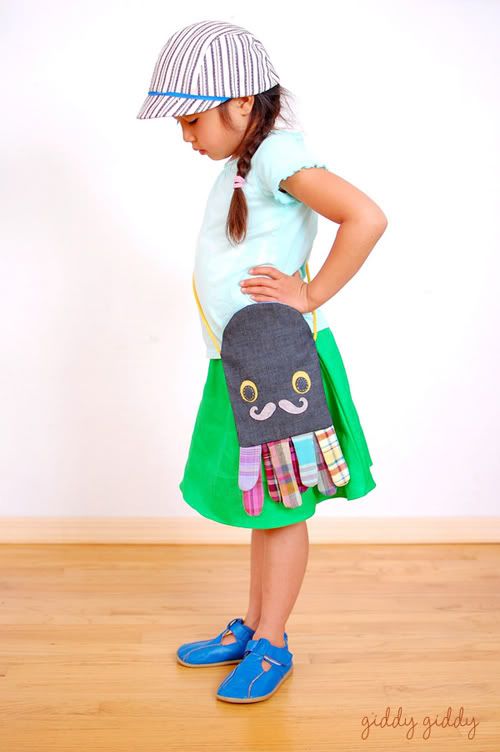 3. PILLOW TALK
I was smitten when I saw these super charming Pillow Dresses at my friend Rachel was making for her little cutie Ruby. But I was even more charmed when I realized she was also making extras to send to children in Haiti. So lovely. Read how you can contribute too.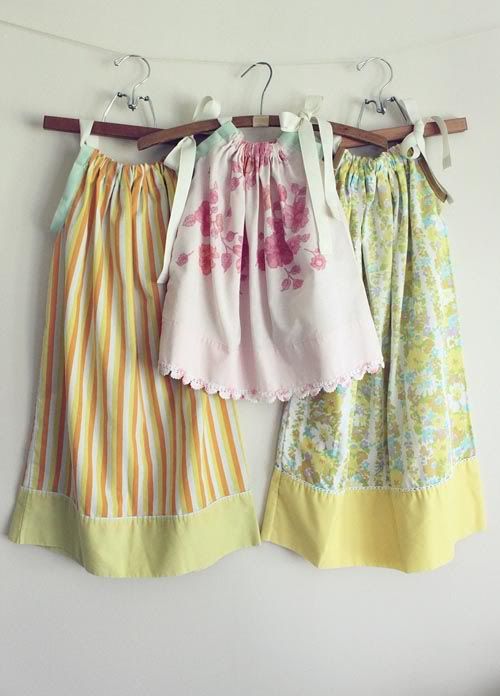 4. NEEDLEPOINTERS
Hee. These little guys from nicole gastonguay rule. (via whorange)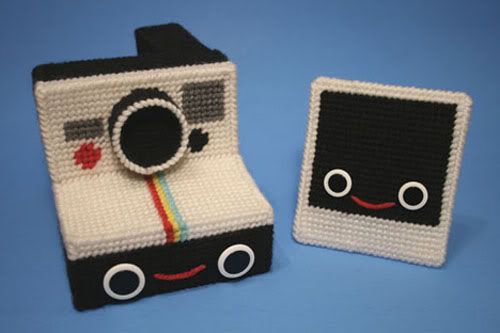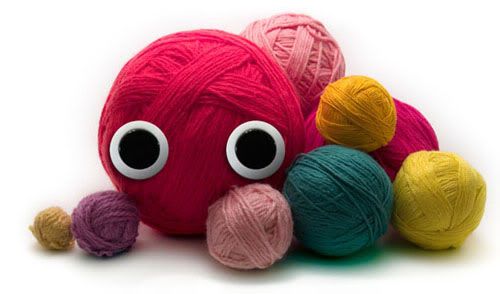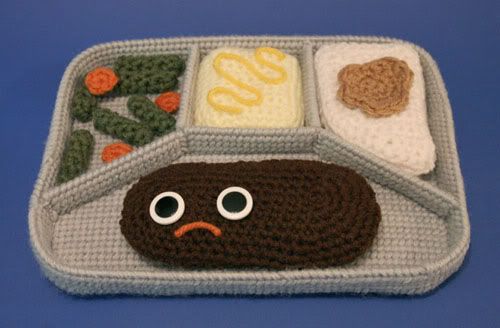 5. REMIXING DRESSIES FOR TOTS
This refashioned kid's dress is so cute….you won't believe what it looked like before Stacy over at hart and sew got her hands on it. BRAVO lady!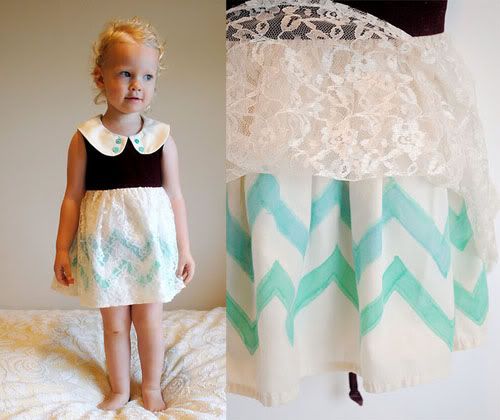 6. CRAY CRAY FOR CRAYONS
Pilgrim's Love List is pretty rockin'. While the spendy green satchel is truly my fave, this rad Crayon Maker really had me grinning.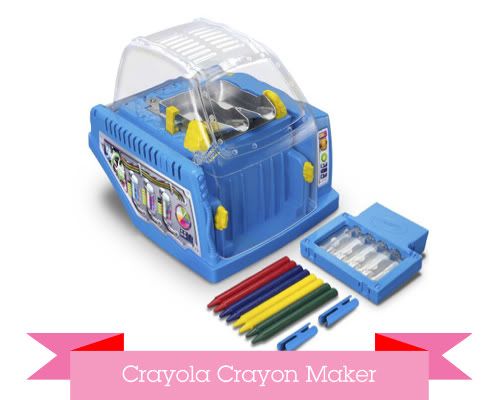 7. MAKE A DEPOSIT AT THE HAPPY BANK
Oh little Rainbow Bank, how happy you make me. It's called 'Sugamo Shinkin Bank', a credit union located in Shimura, Japan. (via Swiss Miss)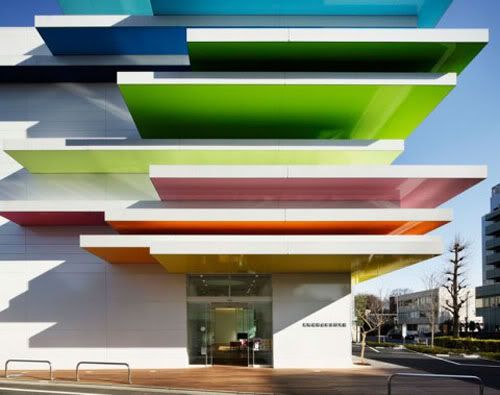 8. THE Â 99 CENT RUMPUS
It's no secret I love Target. And I was mighty pleased to discover they have some cute Where the Wild Things Are goodies in their 99 cent bins at the front of the store! Cups, bowls, notepads. Check 'em out!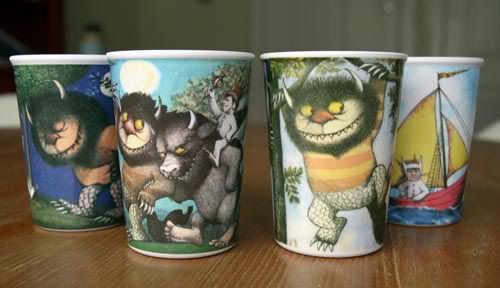 9. PIP PIP HURRAY!
My friend Heather of 3 Ring Circus Vintage has three awesome kiddos, but I have to say I have a huge soft spot for little Penelope.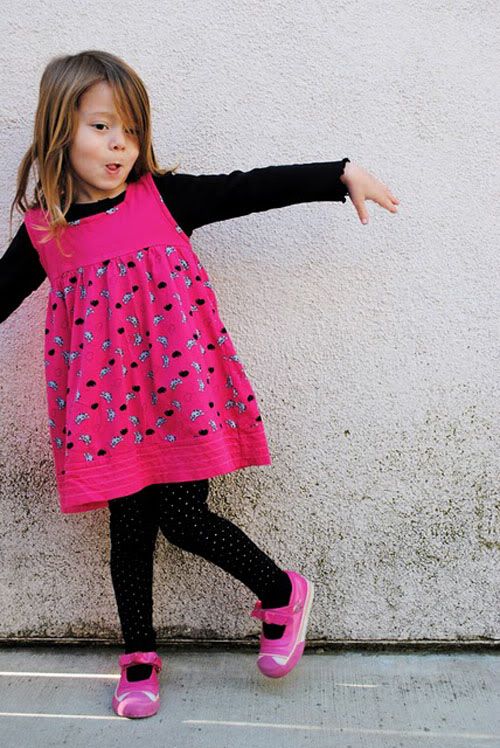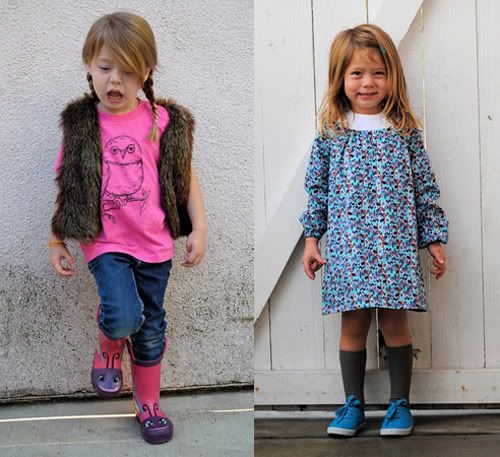 She was our very first Weekly Kiddo girlie, waaay back when, and if you haven't swung by the Pippi Parade, then boy are you missing out!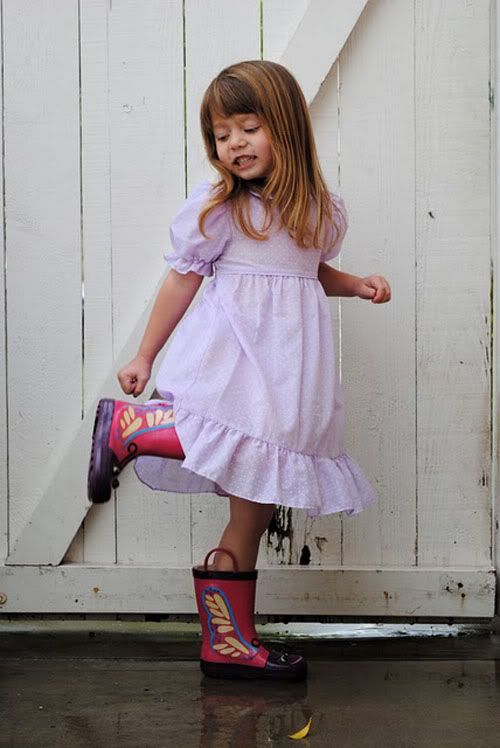 10. PRETTY WISE WORDS.
Spied over at design love fest. Love them both.