Hurrah! It's time for the weekly vintage kiddo retro round up of awesomeness. Heck yeah!
I stopped by The Littlest's shop of wee vintage goodies and nearly plotzed. Oh so many goodies to choose! But I had to show you this little vintage pocket kitty shirt. Â Gingham, peter pan collar, apron, puffy sleeves and kitties on the pockets. Â It's like they crammed as much goodness into one wee shirt as humanly possible.
Nowadays, toddlers are being given their own digital cameras for their second birthdays, but I still love the old vintage Fisher Price camera with pictures in them.  But the best is that great white "bulb".  Genius. From Etsy seller, Toys of the Past.
I always such a weak spot for sailor suits. Â And a red sailor suit with an umbrella on it? ADORABLE! From Ebay seller, BadWaitress43.
Frecklewonder, you find the most amazing stuff–like this great seersucker overalls that feature a hungry horse and clever use of a button and ribbon and yarn to make it so darn cute! Nice find, lady!
This book just says it like it is because there's Lots To Do! And this book gives you some ideas about great things to do! Sweet! But first I want to find a hat similar to the one the kid is wearing on the cover of this book… From Etsy seller, IsMoyo's Playground.
There is nothing sweeter than seeing a widdle baby toddle towards you in a little sunsuit/romper. Â And this one with the embroidered ribbon on gingham is so cute, I might have to eat it. Or at least nom on the baby leg wear it. From Ebay seller, Downtown1.
Just shuffle off to Buffalo to buy a pair of vintage tap shoes from Etsy seller, The Get up Vintage.
Oh, that Pussycat Vintage finds thee best things! Â Like this dandy western shirt that would get oodles of wear all year round.
Oh how my brothers would have fought over this Hot Wheel car! With hinged bubble bubble top, no less! From Etsy seller, Closet Photo.
Just some good ole boys meaning no harm came up with this wonderful bit of vintage kiddo kitcsh. Â Yup. The Dukes of Hazzard read along record. From Etsy seller, Hippie Jo.
Happy Monday,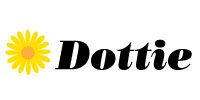 PS
Don't forget to enter our fabulous SNICKLEFRITZ GIVEAWAY! You could win a $50 Gift Certificate!