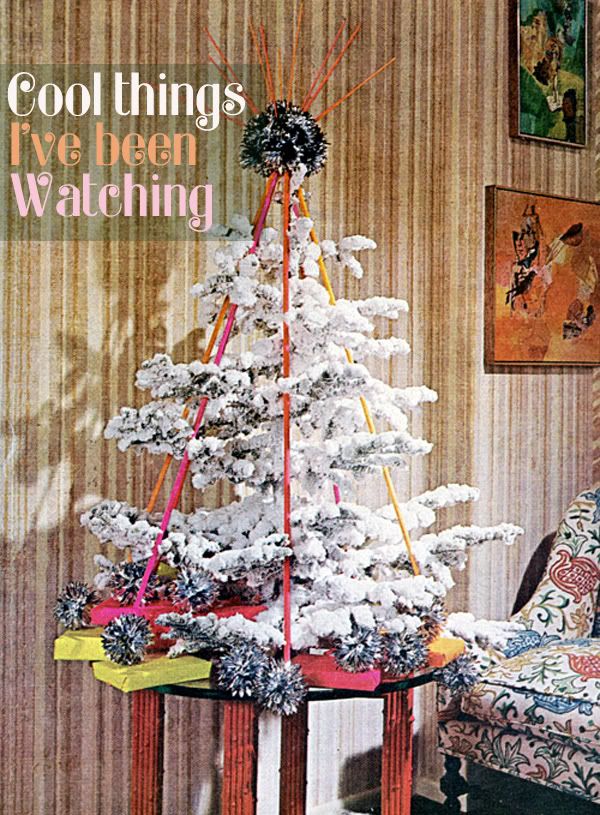 Oooh lala. The count down is ON friends! We'll be heading to Michigan soon and can't wait for a little winter wonderland (as cold as it will be). What are your holiday plans? Are you travelling?
While you hustle and bustle off to your many holiday events, here are some fun crafty links to make things a little merrier.
1. Orange You Wild About Paper Snowflakes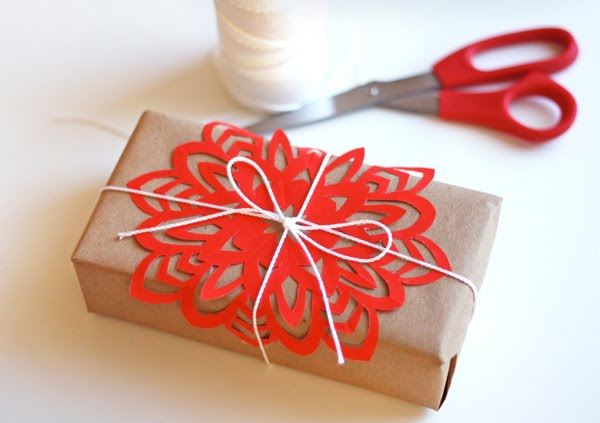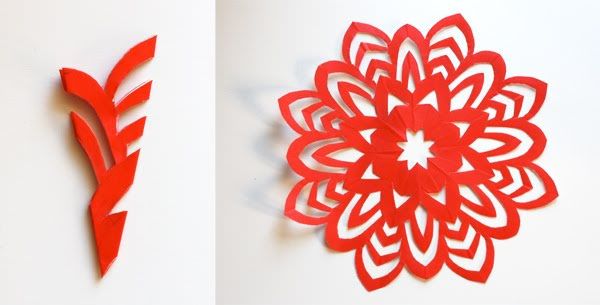 We had a fun evening making paper snowflakes the other night…I have no photos because hey, sometimes it's better to just live life then spend your time documenting (note to self…sometimes as bloggers I think we get so caught up in the documentation part of life! But that's a whole other post….). Last year I was quite taken with these gorgeous snowflakes from How About Orange, and the instructions for making them were really easy! So we made them again this year. Â Find more here.
2. A Brilliant Sputnik DIY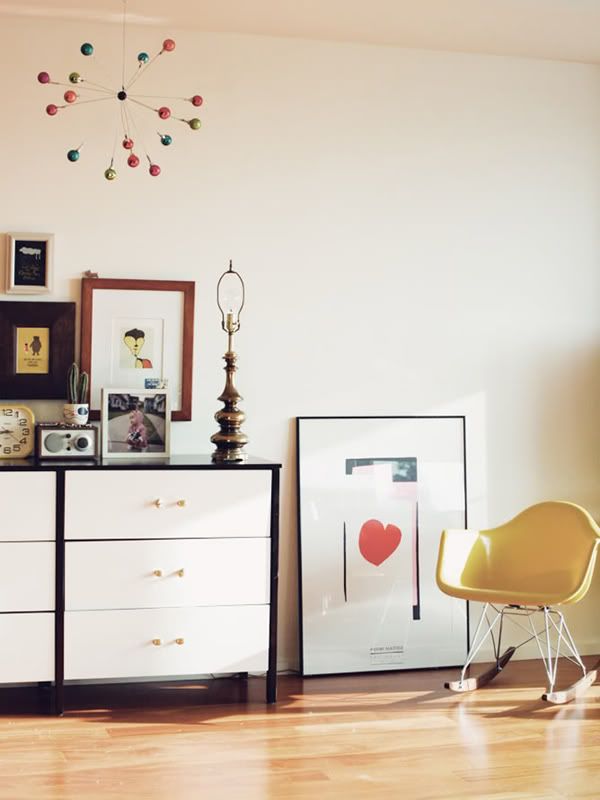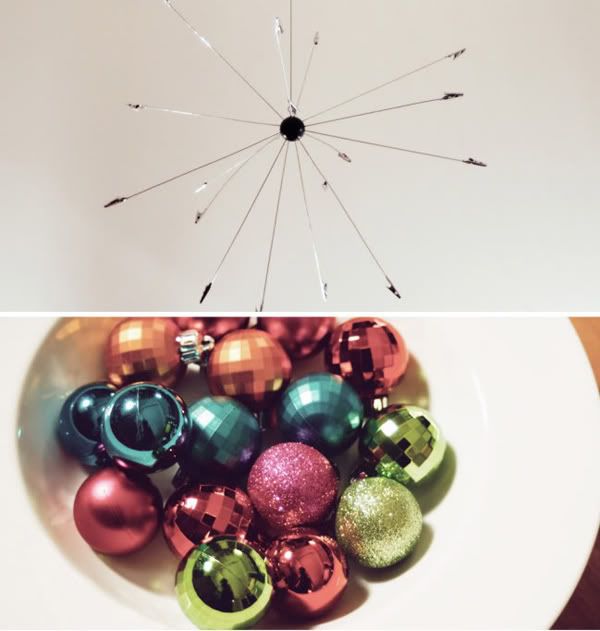 Check out this most incredible DIY project from Dabito at Old Brand New. He used one of those mobiles originally meant for photos and swapped them out for Christmas ball ornaments to make a sputnik style mobile! GENIUS! See how he did it here.
3. Super Rad Retro Gift Tags
So you've wrapped up your prezzies but you don't want a schlumpy gift tag to muck up your wrapping. What to do? Why not download these adorable gift tags from My Paper Crane! Heidi makes thee most amazing little plushies you ever did see and she sweetly created a whole sheet of vintage-inspired gift tags for all of her readers! Download them here.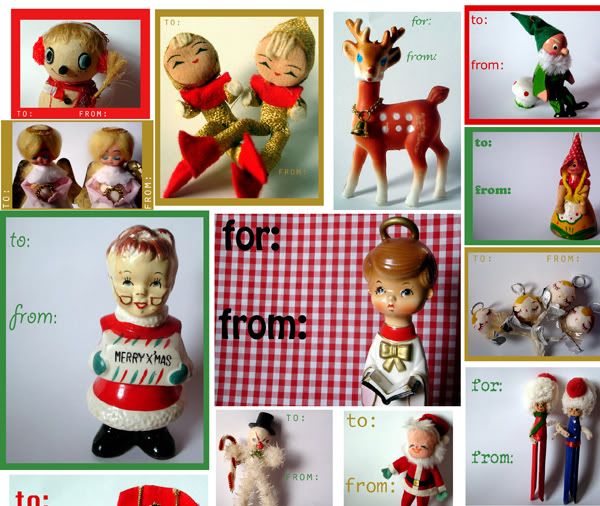 4. Simply Darlin' Christmas Angel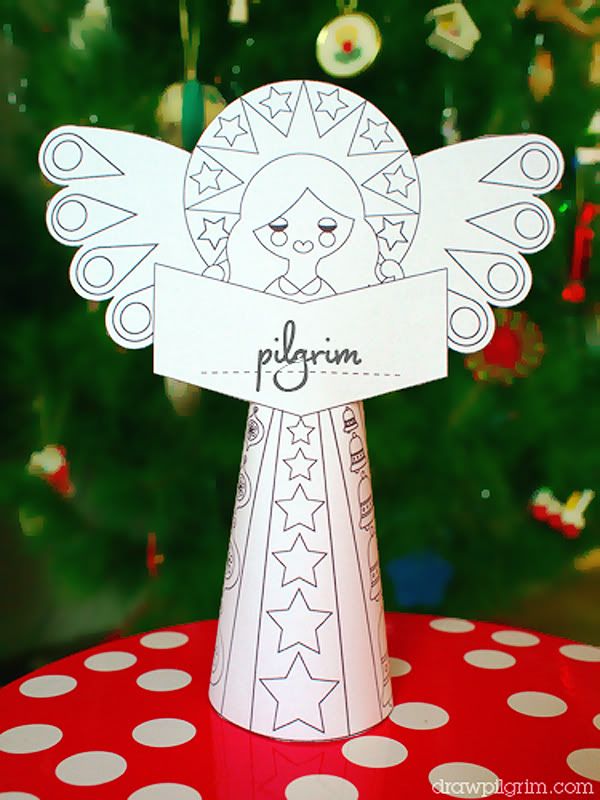 My gorgeous pal Pilgrim has done it again and created this super cool downloadable angel. Have your kiddos color her in and maybe even add some glitter pom poms on those wings! She'd make a swell table centerpiece or just an awesome addition to your holiday decor. Download it here!
5. Star of Wonder, Star of Light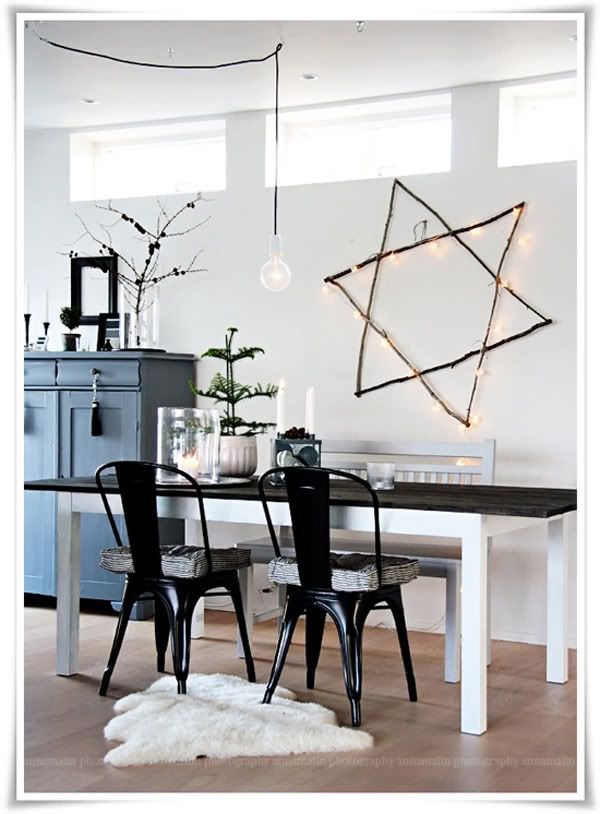 This star is so pretty, it would be lovely for Christmas or Hanukkah. See how to make one here.
6. This Little Wall of Mine.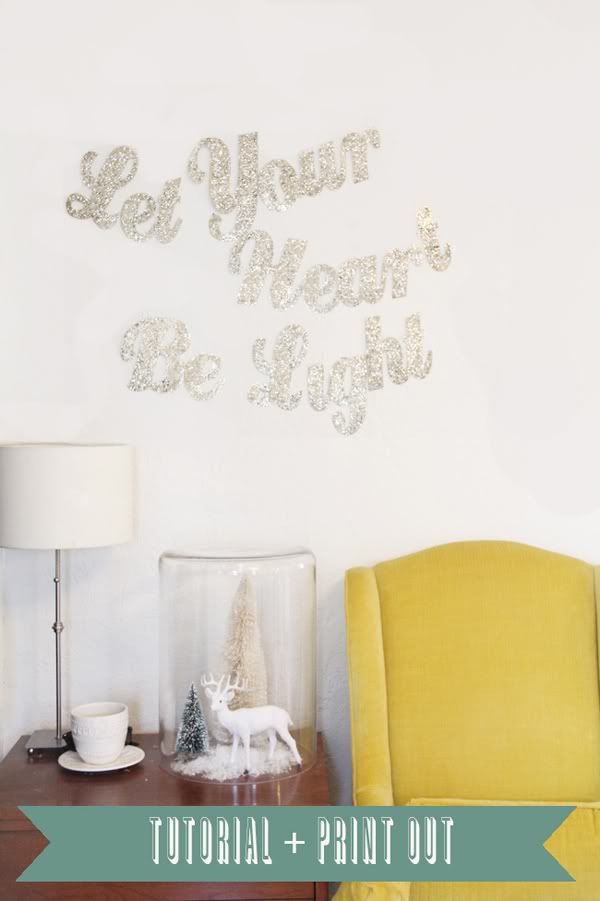 Glitter stencils? Oh heck yeah! I think this is so festive and fun. You can see how it was done over at Katie's Pencil Box.
7. Create Your Own Christmas Crib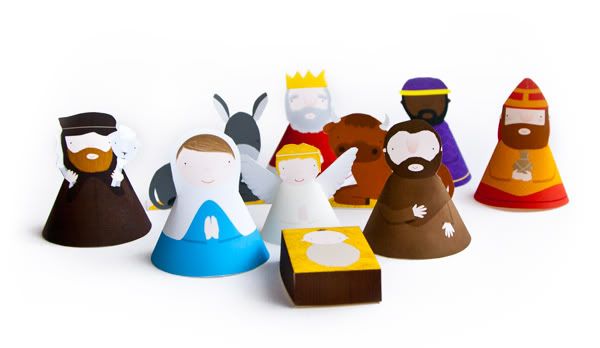 These are so sweet! And you can download them for free here.
8. Glitter Pin Perfection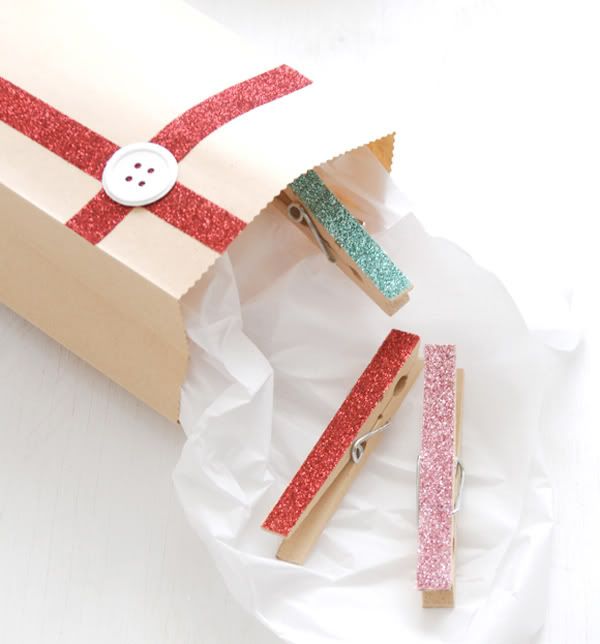 Sometimes it's the simplest things that are the most fun. These sparkley glitter clothes pins from Ez over at Creature Comforts are just SO cute. See more here.
9. Pretty Paper Dollies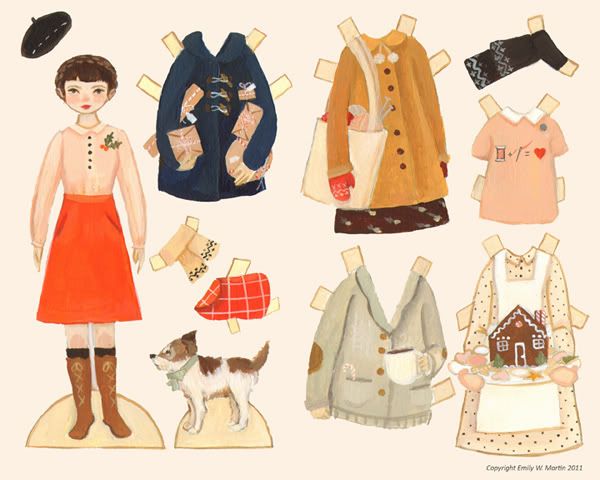 A mug of hot cocoa, a roaring fire and a fun night of paper doll magic. Thanks to Miss Emily Martin, these little paperdoll downloadables are just the ticket. Get yours here.
10. Paper Bag Princess.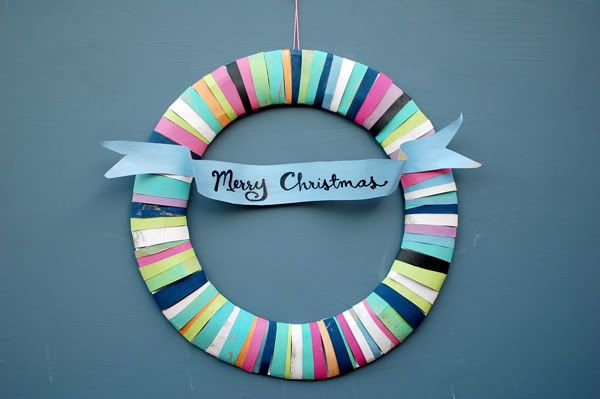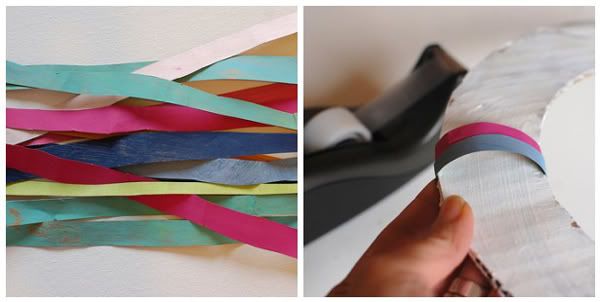 My talented friend Teri is the Craft Editor at the awesome Bloesem/bkids and she is always coming up with fabulous things. This simple, but amazing wreath is made out of painted paper bags. Paper bags? Yes! SUCH a clever idea! See details here.
Bonus Video:
We love Chronicle Books so very much….I was totally charmed by this adorable video they sent us for the holidays. I think you'll love it too!