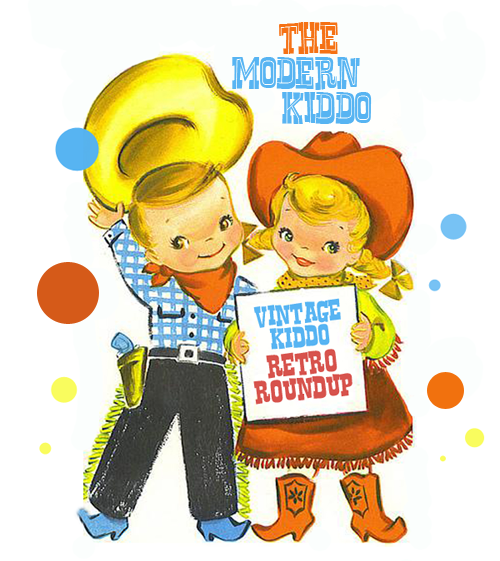 Whoa the days are just ticking down to Christmas right now! Yikes! Â We were plenty busy this past weekend with the last of the holiday parties, the last bits of shopping and the last bits of packing before we head off to Colorado for a very snowy Christmas.
But before I leave on that jet plane, I wanted to share my last vintage goodies I found with you. Â Oh so sweet! Enjoy!
We all love the Irmi lamp, but I've never seen THIS before. Genius! From Etsy seller, Seams Original.
Oh, this striped coat is perfect AND in one of those elusive bigger sizes. Perfect to add to your tween's wardrobe full of American Eagle. Hee! From the marvelous Ms. Tips!
I'm dying over this sweet 70s western shirt. Â So simple and doesn't yell cowboy! Â From Etsy seller, 3 Ring Circus.
I think this divided baby dish is the perfect baby shower present. So sweet and so usable! I remember Amanda Soule of SouleMama talking about buying a vintage one for each of her children. What a great tradition. From Etsy seller, Kid Wonder!
Whoa. I wish these shoes came in MY size! From Etsy seller, Lilybelle Shoes.
The cuteness level of this helicopter overalls outfit might be almost be too much for me. You've done it again, Sweet Shop Vintage.
That plaid dress is pure Sally Draper. Â But the little girlie is way cuter! Â WANT! Â From Etsy seller, Potato Cake Vintge.
No bones about it, this sweater is AWESOME! From Etsy seller, Star Friends on Earth.
Green and orange duckie romper? Don't mind if I do! From Etsy seller, Lishyloo!
Interesting book, but it doesn't include PR professional in it. Nutty! Â … From Etsy seller, 1 Sweet Dream Vintage.
Happy Monday!