(pssst! i can't remember where i found this giraffe image. if you know please tell me so i can credit!)
Ahh it's Friday! With all our post vacation madness I'm still playing catch up and here are a few things that caught my eye while surfing around.
1. PENCIL PRETTIES.


Kate of Mini Eco is a genius. She crafted up these amazing necklaces over at Design Mom and I think they are so sooo fun. I think kiddo's would get a kick out of mama wearing 'em too. Check out the tutorial here.
2. AWESOME LAMPSHADE DIY.

Wow. This thing is so cool…and wait til I tell you it's made out of coffee filters!! Oh yes. Love. See how over at aunt peaches'.
3. EXTRA TASTY TREAT.


Oh Sweet Paul! A Blueberry Tart with Custard Caramel Sauce???? Oh. My. Lawdy. Recipe for death by blueberry goodness here.
4. EXTRA FANCY SPEX.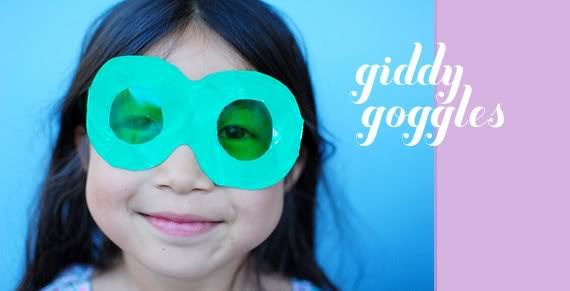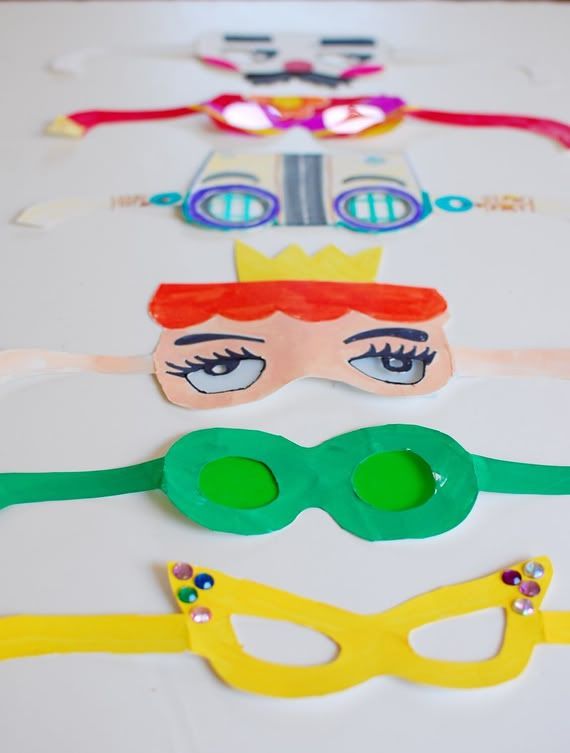 These paper eye glasses are such a wonderfully charming little craft to do with boys or girls! From my sweet pal Teri over at Giddy Giddy.
5. VIEW FROM ABOVE.


Cirque du Soleil founder Guy Laliberté is a lucky man. Besides being a gazillionaire, he recently got to travel in space as a "private explorer". He orbited the earth for 11 days and took these phenomenal photos. WOW. See more here.
6. ADORABLE TRUNK SHOW.


Ahhhhh! Which is cuter, the little guys with the red satchel or the little girl with the silvery pom pom toes?? I really can't decide. Find them over at cloth and thread.
8. MINI MAD MOD.


My secret shame? I adore the 60s and I work in advertising….and I've never seen an episode of Mad Men. I know….I KNOW! Even so, I was quite taken by this peek into Sally Draper's closet over on the Coveteur.
9. GILT FREE GOODIES.

GILT Group is having another grand sale. If you're not familiar with them, they offer amazing sales on high end brands. It's a great way to scoop up schmancy goodies at a much lower price—and you know me,  I love a good sale! They have gorgeous, well-made clothing from brands like Tea Collection, Ella Moss, Kiko Kids etc. But they also have great deals on toys and accessories like the infamous Schoenhut piano and Goodbyn lunch boxes. I also really love these castles—they come to you all white and you and your kiddos can color them and decorate them yourself. Only $13! Pop by GILT today. It's free to sign up.
If you're not already a member, here is my free invite code.
10. 100 YEARS of FASHION in 100 SECONDS.