image: Erin Hanson
Oh happy joy! We are having GLORIOUS weather here in California. FINALLY! We had weeks of rain and cold and fog. And the sunshine is soooo welcome. The only person not thrilled with the heat? Sammy (our dog….he's got a big ol fur coat!). We have a busy weekend….little league games, science fair project prep, greg's band has a gig….lots going on! Also, I'm super excited because my parents are coming out for a visit next week. We're calling it a "work visit" because they have agreed to help me clean out our basement—aka the vintage wasteland. It's a huge undertaking but one that has been YEARS coming. My friends will know, I've been complaining about the mess down there for ages. AGES! So look forward to some updates on that—and plenty of Instagram documentation of vintage treasures as they are unearthed (I'm "galexina" on there….dottie is "missdottie"). Oh, and if you haven't entered our Big Kate Spade Giveaway, you MUST! You have til this coming Thursday at 11:59pm, PST.
OK. Continuing on with our Month of Color, some super bright links for you this week! HAPPY WEEKEND!
1. RAINBOW ART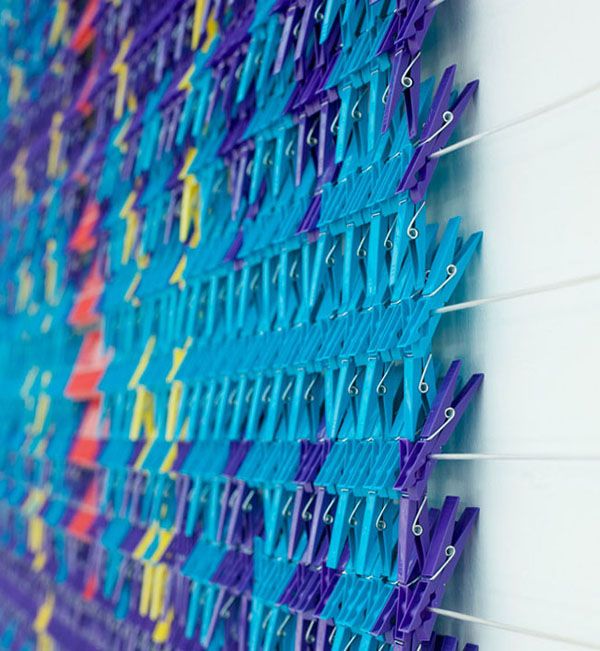 Crafted out of rows of plastic clothespins, Peg Carpet was created by Dutch art collective We Make Carpets and is simply incredible. (via plentyof colour)
2. RAINBOW CHOPSTICKS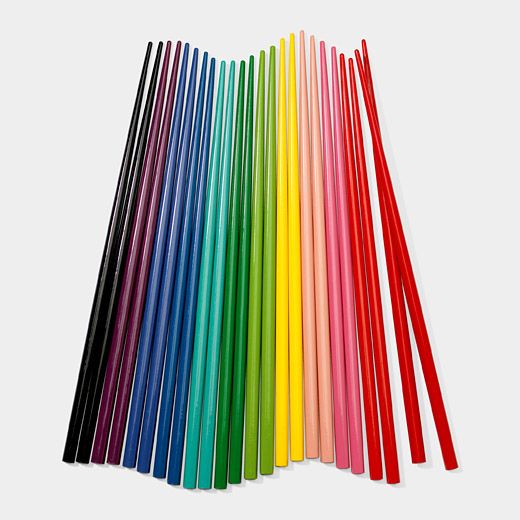 Color, color, color. These chopsticks would make any meal more fun. They'd look awesome in a cup in the center of a table.
3. RAINBOW EMBROIDERY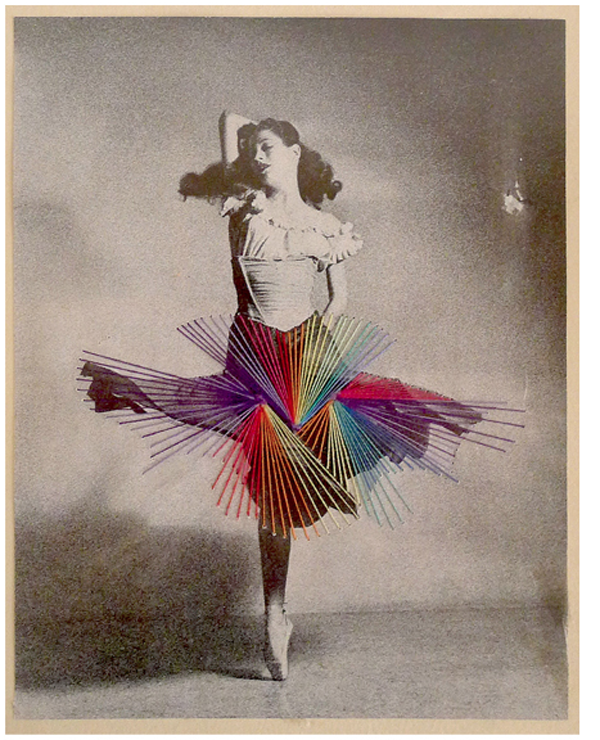 This mixe-media artwork by Jose Romussi is so pretty. (via whorange)
4. RAINBOW MARNI CHAIRS


I love Marni's shoes and handbags (even though I can't afford to buy one). Now they've created something else for me to covet— a collection of 100 colorful wicker chairs. Each one is made by an ex-convict in Colombia re-assimilating into society. Dang. (via coolhunting)
5. RAINBOW ORIGAMI BOAT CANDLES

How lovely are these Origami Boat Candles by designer Roman Ficek? Available in six colours, they are beautifully crafted facets of thin wax. I would love to see a pool with thousands floating about… (via plenty of color)
6. RAINBOW ROYALTY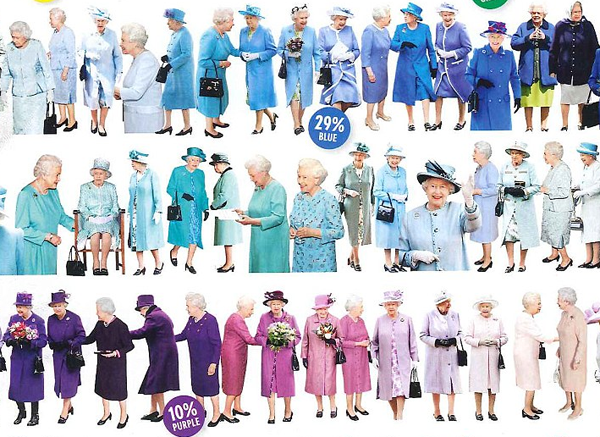 This is awesome. Vogue magazine has studied every outfit The Queen of England has worn in the last 12 months to see if they could find her favorite. Like any good royal, she favors a regal blue and finds beige boring. As well she should. See the entire collage of her outfits here. So fun!
7. RAINBOW  ART SUPPLIES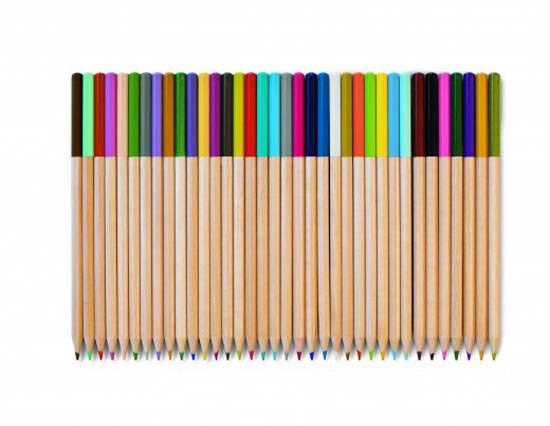 Todd Oldham + Target = Awesome. Those diamond shapes? Yeah. They're crayons. Coming May 20. See more here.
8. RAINBOW RECORDS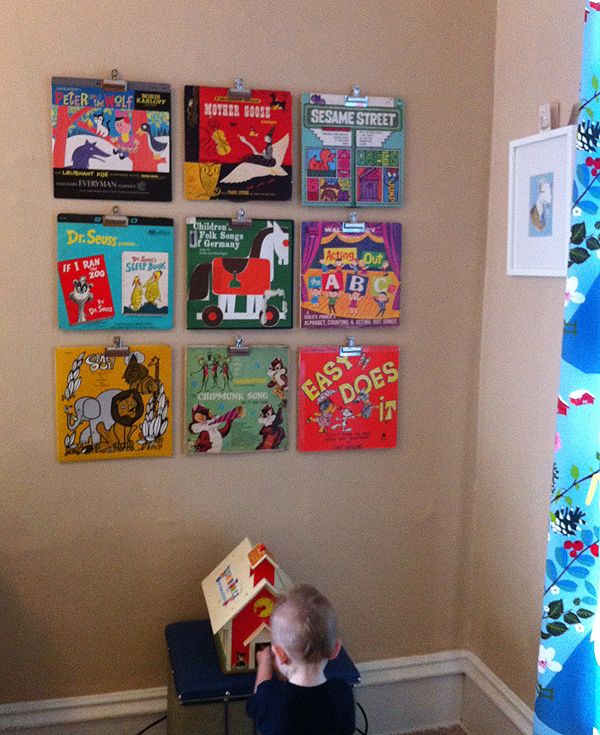 Sweet Modern Kiddo friend Deb (of Amongst the Knick Knacks) sent me this awesome photo….she used vintage children's records to add a splash of color to her son Wolfgang's wall. I just love how it turned out! By the way, Deb is not only sweet as can be, her son is also named Wolfgang AND her husband is also named Greg. WILD!!
9. RAINBOW RUN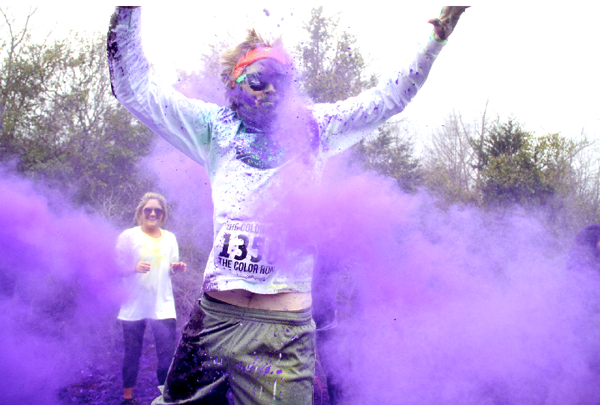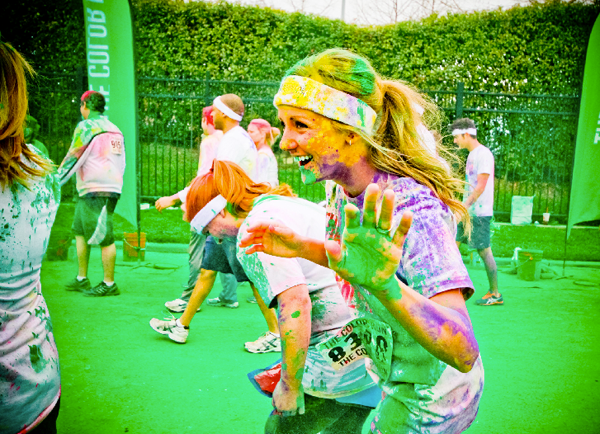 This race I saw over on Gala Darling sounds (and looks!) amazing. I'm not exactly sporty but this is something I'd love to try.  The Color Run is a unique 5 kilometres event unlike any other. As the founders describe it, the run is a one of a kind experience that is less about speed and more about enjoying a color crazy day with your friends and family. All levels of experience are welcome, all that matters is that you participate… & that you wear white clothing! Why? Because at every mile marker, volunteers throw coloured powder on the runners, turning the procession into a moving rainbow. Sign me up!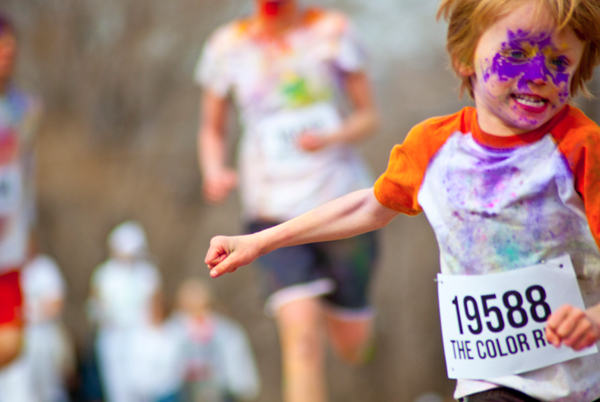 10.BONUS VIDEO: RAINBOW DANCE with OK GO