Mon Dieu!  Who doesn't love blue? And clearly it is a popular color for kiddo clothes! I hustled through a few dozen pages of Etsy goodies to find this list of pretty things.
Check out this royal blue beauty. I know it is tough to think about buying a sweater dress as we head into spring, but seriously, this is worth putting this aside until Fall. From Etsy seller, Salvaged Style Vintage.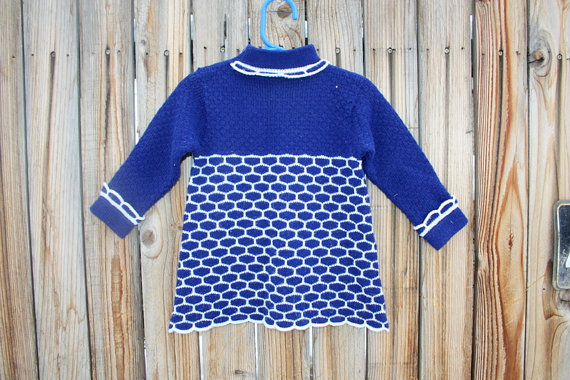 Stop the Clock Vintage, are you kidding me?  This blue romper is great not only because it is blue but because it has a freaking bow tie wearing giraffe sneaking around the corner looking oh so charming.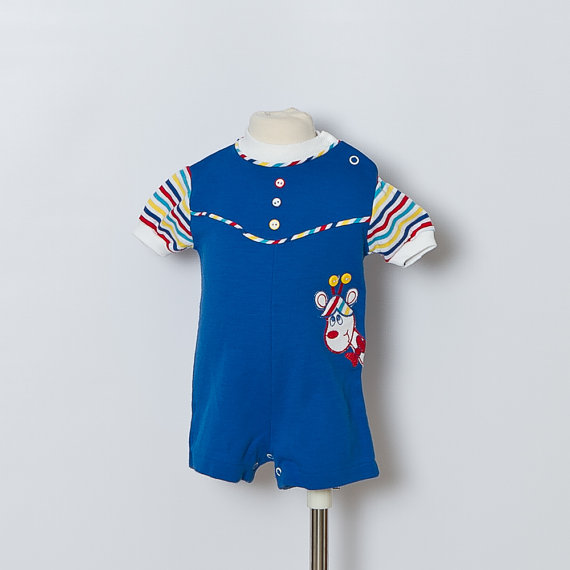 Behold the perfect starter wallet for a kiddo! Remember them? So great!  From Etsy seller, Audrey Blissful.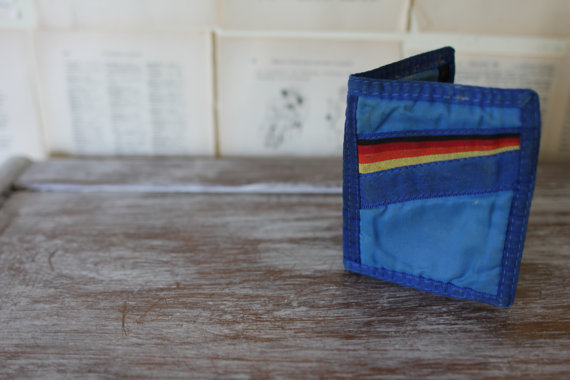 What little kiddo wouldn't want to wear this sweet little blue bathing suit at the beach this summer. From Etsy seller, Rox & Sam.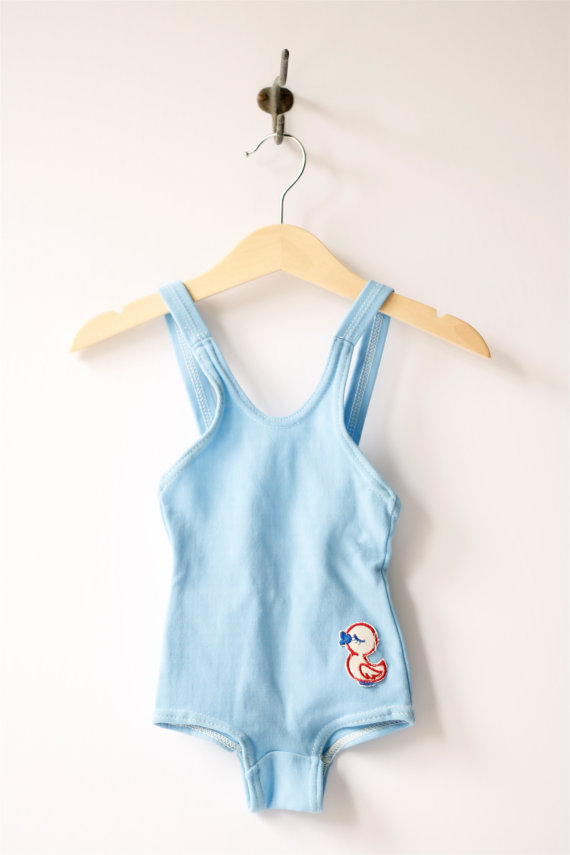 WHOA!  Stop the presses–this little polka dottie jacket friend is terrific!  With a little friend on it to keep you company. WANT! From one of my Etsy seller, Fuzzymama–her prices are also so reasonable too!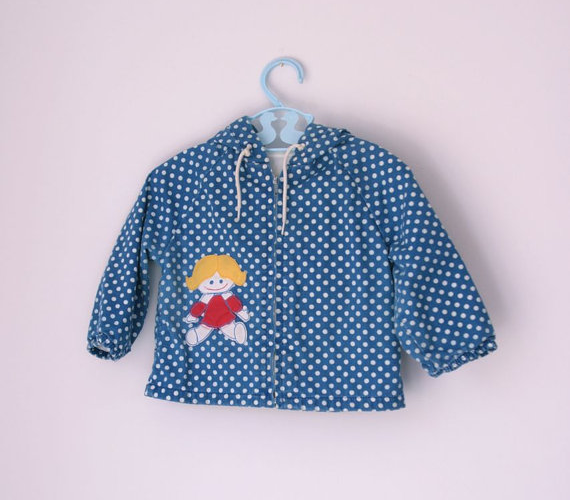 You know I have a weakness for cool vintage plaid pants! And I'm totally crushing on these navy plaid pants! Too cute! From Etsy seller, Dream Queen.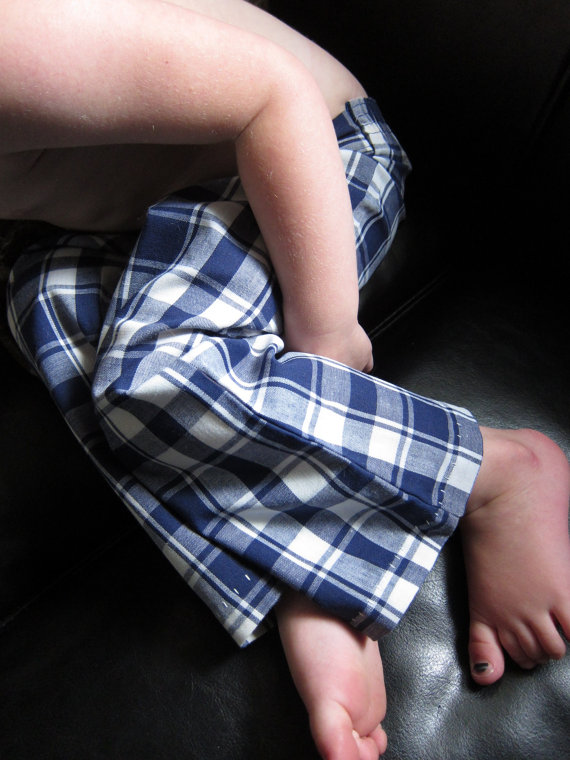 I really like this light blue sweater with the wee horses on it! So darling and can be worn by  either boys and girls! From Etsy seller, Old Shep Studios.
I'm in love with this.  Such a sweet little playsuit. Perfect for upcoming heatwaves! From Etsy seller, Kim Vintage.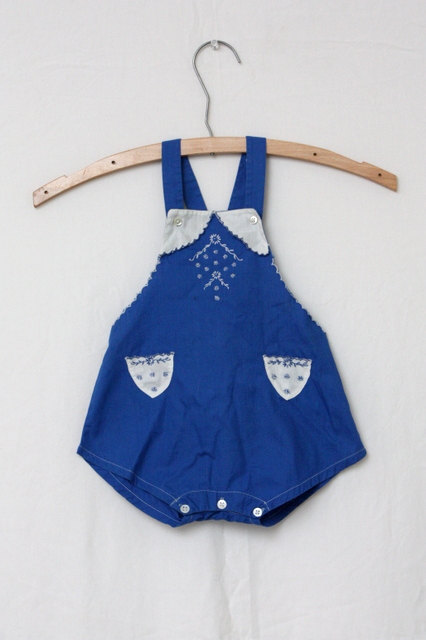 Etsy seller Hart & Sew always has the best stuff–like this daisy delightful dress, which I adore almost as much as the girlie in it.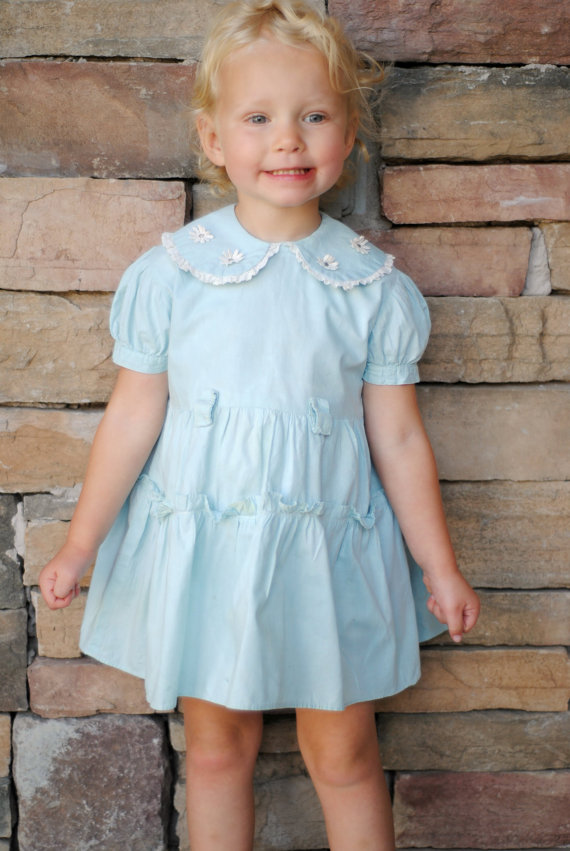 These vintage little shoesies are killing it with cuteness. From Etsy seller, Pearage.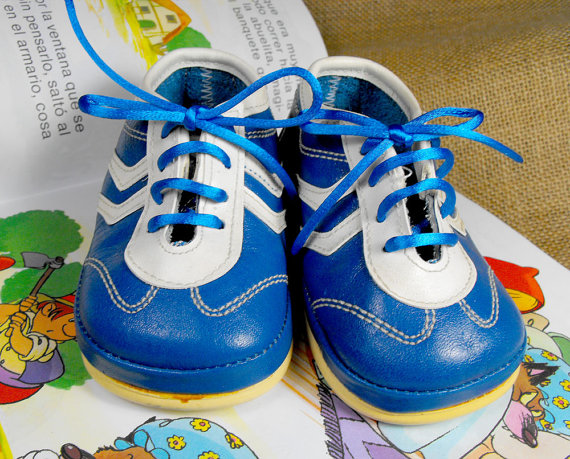 Happy Monday!