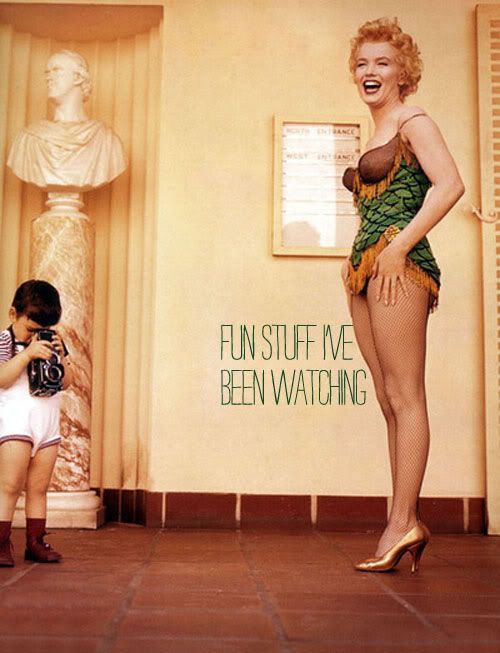 1. YOU SPIN ME RIGHT ROUND BABY
Good heavens Ms. Sakamoto, David Sedaris on vinyl?? Beautiful. Available here.


(via Whorange)
2. OUR HOUSE, IN THE MIDDLE OF THE YARD
The talented ladies at Dos Family always find wonderful things. Like this super charming playhouse! See more here.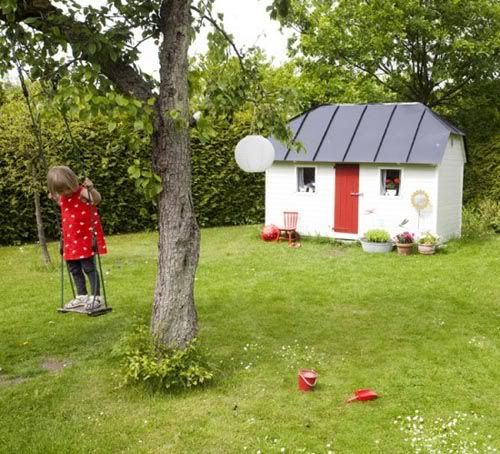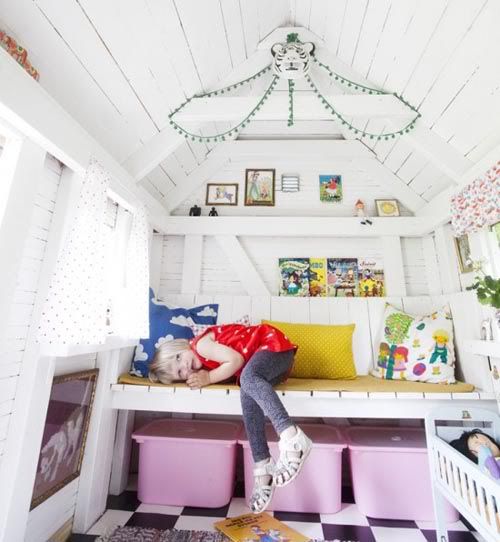 3. THE BLUE LADY
Everyone has seen the iconic blue lady (or green lady, if you prefer!) from Tretchikoff. At one point we even had TWO! But do you know the woman who modelled for it? Yeah, me neither! See her here.

4. BY GEORGES, THIS LOOKS LOVELY!
Ooooh lala! I can not read a seengle word in zees sing, but zut alors! C'est magnifique! (Er, a cool online kid's magazine from France called Georges….see it here!)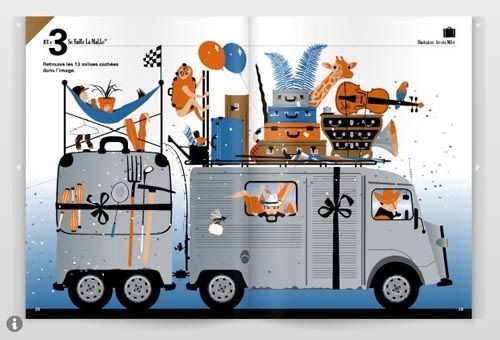 via: designmom
5. IKEA'S ARTY SIDE
Take one EKORRE Ikea rocking chair and a band of talented artists and what do you get? These wonderfully unique (and functional!) works of art. "fliffa was conceived out of a love for beautiful, simple ikea furniture, but also a love for color, pattern, and personalization." Very cool. See more here.
6. POP GOES THE ICEY
Summer is upon us and one of my favorite things are ice cream and popsicles! I think this set is adorrrrable. Get it here.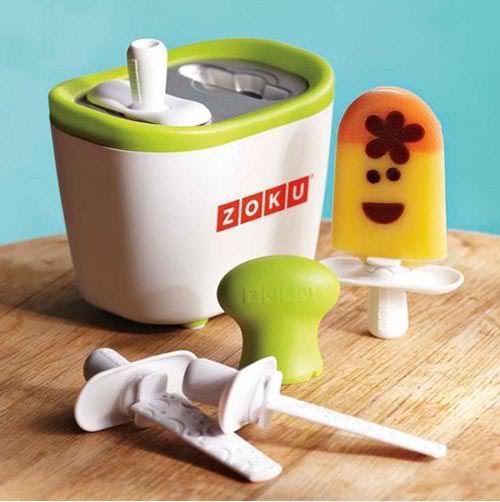 7. PINKIE DINKIE DOO
Oh my. Pink can be a little, well "PINK" some times. But Betsey Johnson's old flat in New York is kind of awesomely fun. You can see more here.
8. FUNNY MONEY
I think it's highly illegal to deface a bill, BUT these kinda made me smile. I especially like the oompa loopa. See more over here.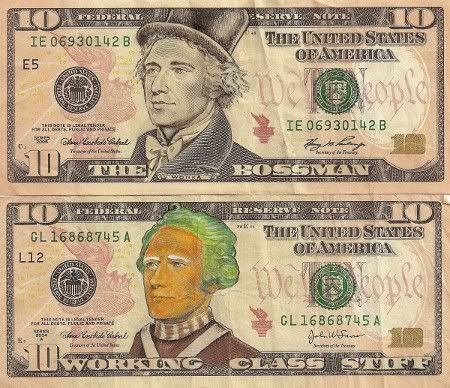 9. HAVE STRIPES, WILL TRAVEL.
We are on a big "Where's Waldo?" kick over here. Wolfie loves it. We have two of the books, but we also bought the iPad app. It's AWESOME. We found it was especially grand for trips! Check it out here.
10. I CAN'T GET THE TALKING HEADS OUTTA MIND
While the premise is a bit grim, this site had me utterly transfixed. If your house was burning and you could only grab one thing, what would you take? (pet's and family are safe outside) People submit images and answers. Fascinatin'. See the Burning House blog here.

There you have it! Lots of linkies. Did you see something that caught your eye? Send it my way! Have an awesome weekend!