Gather round friends! It's time for another awesome sponsor spotlight…today we have the always awesome Krissy from B.Inspired Vintage! Miss Krissy grew up in a small town in Pennsylvania where she earned her Master's Degree in Art Education from the local University. She started teaching art to high school students, had her first child and eventually moved back to her hometown, where she started her entrepreneurial efforts at B.Inspired Vintage and B.Inspired Mama. She's been going ever since!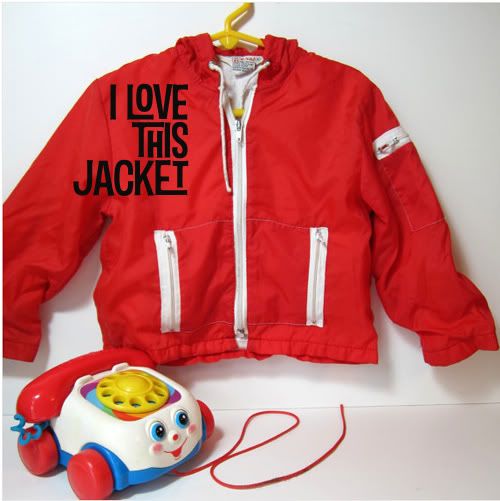 Red Windbreaker
MK: Hi Miss Krissy! It's so great to chat with you. Let's talk vintage! Can you tell us, how did you end up selling vintage?
K: I started selling handmade on Etsy, but quickly found it hard to balance creating, marketing, and being a mama. So I turned to vintage! My love for it has grown ever since! It's actually very practical having kids, because they can wear and play with the items first!
MK: Sort of your own personal toy and clothing testers! Speaking of, how many kiddos do you have? And do they wear a lot of vintage?
K:Â I am proud to be mama to Sawyer (4 years old) and Priscilla (2 years old). AND we have baby #3 on the way! Being a stay-at-home mama, Etsy entrepreneur, blogger, and mama to two little ones keeps me very busy. IÂ have a harder time finding vintage for Sawyer, but Priscilla has lots of vintage dresses that she calls her "princess dresses." I love to dress both of them in bright, primary colors.
MK: Aw congratulations! How exciting!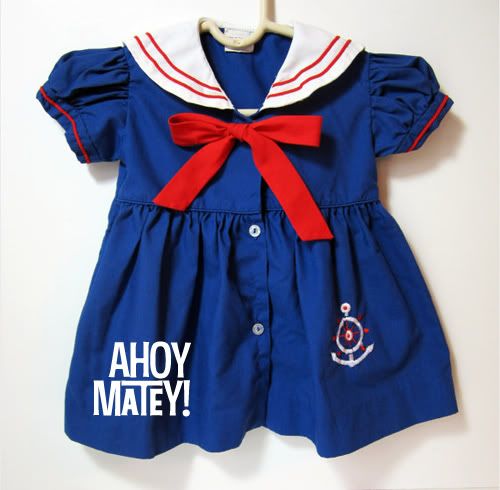 sailor dress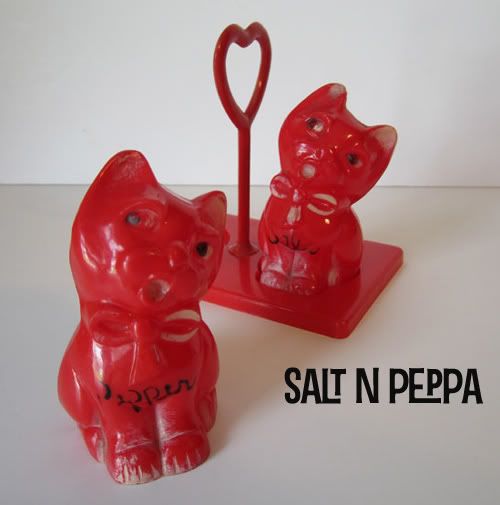 Red Kitty S & P Shakers
MK: I hear you're an ex-art teacher! YAY! I love that….were you always into art and drawing as a child?
K:Â Yes, I may not be teaching right now, but once an art teacher, always an art teacher! I hope to go back someday. Believe it or not, I actually remember being more musical than artistic as a child. I was always singing at church and in school chorus. But I was forced to choose between chorus and art when creating my schedule in 10th grade. I chose art and never looked back!

cutie cowboy cords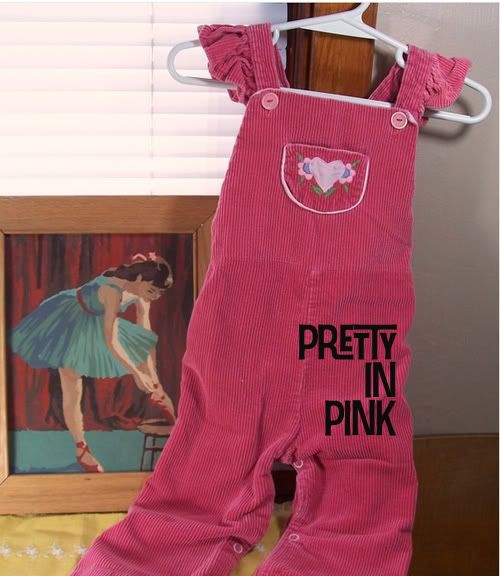 pink cord overalls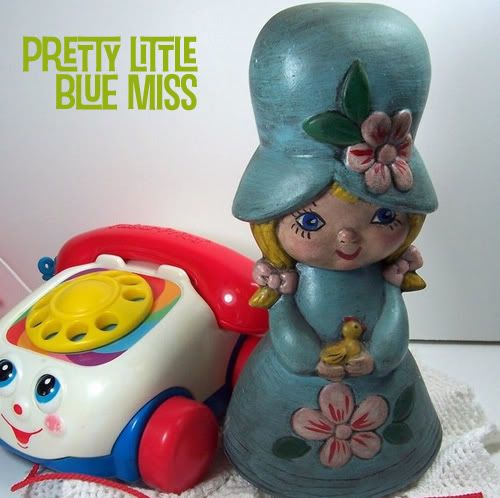 Blue Belle Girlie
MK: Lady, you have so many fun items in the shop right now, if you had to pick what is one of your favorites?
K:Â I have such a hard time choosing, since I really love everything that I list in my shop! I always love the ones that my kids had a chance to wear, like this Colorful Pinwheel Dress that Priscilla wore when she was little. And if I knew yet that this baby will be a boy, this Vintage Little Soldier Newborn Sleeper wouldn't still be in the shop!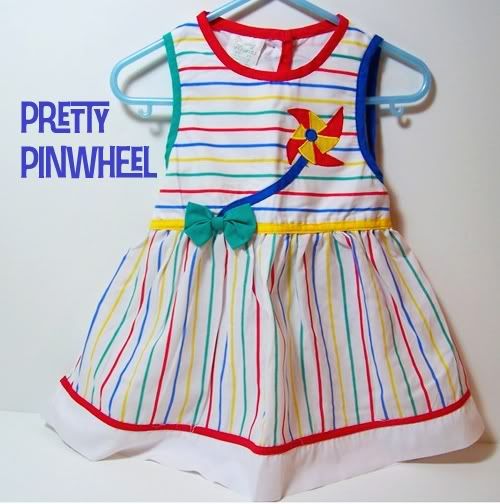 little pinwheel dress

gingham kitty romper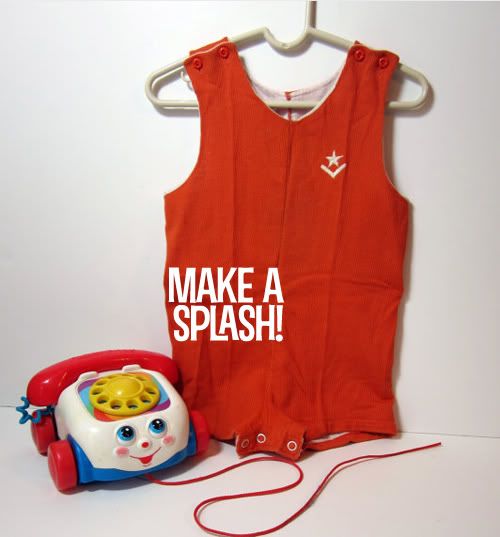 orange swim suit romper
Fabulous Krissy! Thank you! What a fun collection of goodies.
And we have a special offer just for Modern Kiddo readers. From now through next Thursday, you can take 20% off your order at B.Inspired Vintage. Simply enter code: KIDDO at the check out! Whoo hoo!