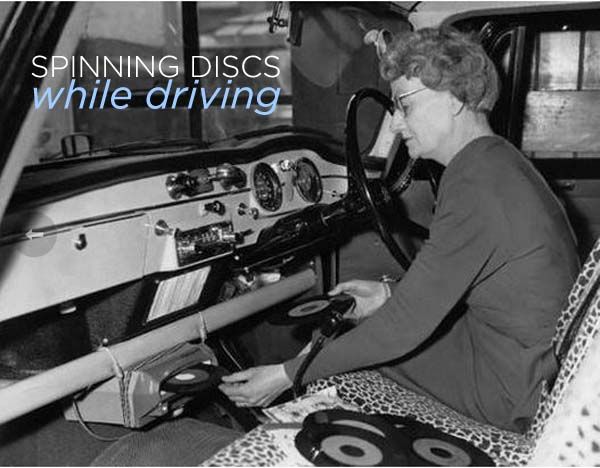 Summer is road trip time and I'm sure music lists have been created and ready to get you through that long stretch of road. But before there was the iPod, the cd, the tape, the 8-track, there was THIS: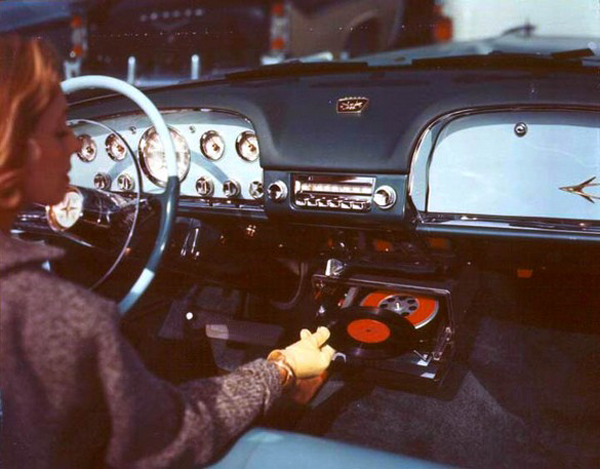 (images: UAW Daimler Chrysler)
Yup! A little record player for your car, ready to spin your favorite 45s.
I love the old ads for it.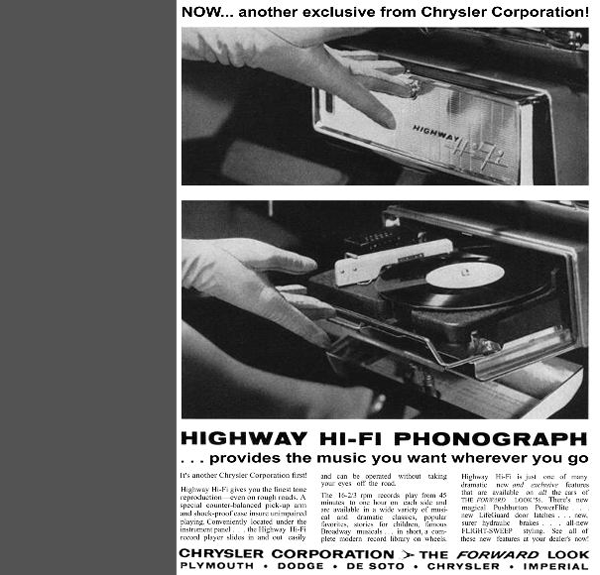 And look at this fellow on the directions. Clearly driving someplace woodsy with all that plaid flannel!
And clearly they were popular with celebs too! Fancy!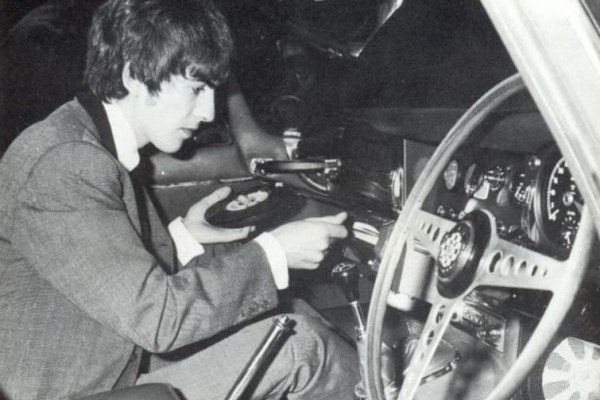 We'd love to get one for our car, but they seem to cost upwards of $700 on Ebay nowadays, but we'll think good thoughts and wish we had one of these beauties!
Hee hee!  Any road trips plan this month, friends?