This weekend is Easter Sunday, which always makes me feel nostalgic. I love looking at vintage photos. I thought it would be fun to take a look at some happy Easter celebrations through the years… These two remind me of me and my little brother Karl (who's not so little anymore, of course…he's taller than meeee).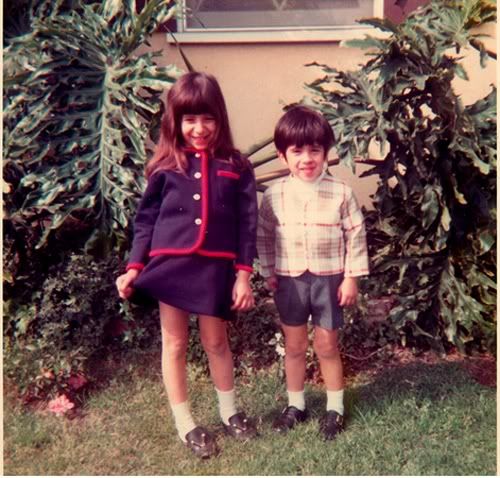 Aw those cowboy boots are just too much—and his little grin. "I found one mama!!"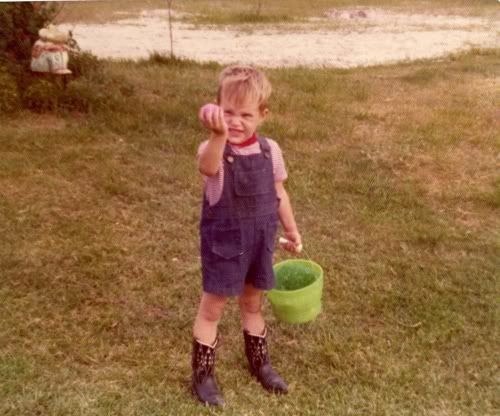 Oh ho ho! Methinks someone's mama made a little magic mushroom quiche for Easter Brunch….she got a little groovy this Easter. Miss Lavender Tights is amazing but this poor little lad looks like he's been rummaging in Danny Partridge's closet. Hee.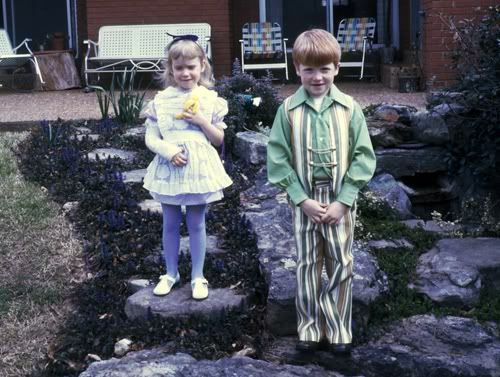 Aw we totally made egg ornaments and hung them on branches like this! My Tante Marie made one of those awesome rabbit cakes once too. So excellent!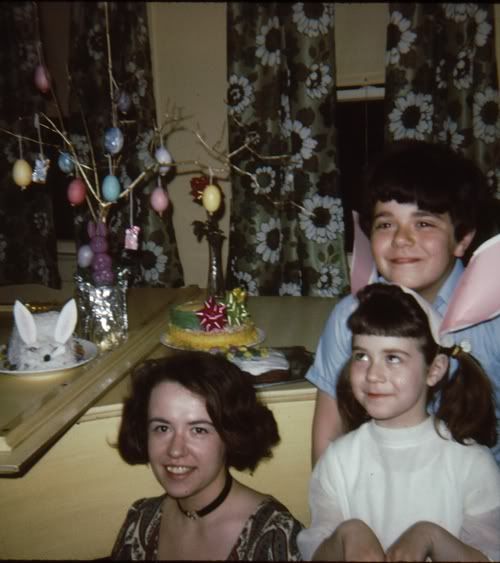 Erm….bravo kiddos for sitting on the Creepy Rabbit of Doom with nary a tear in sight!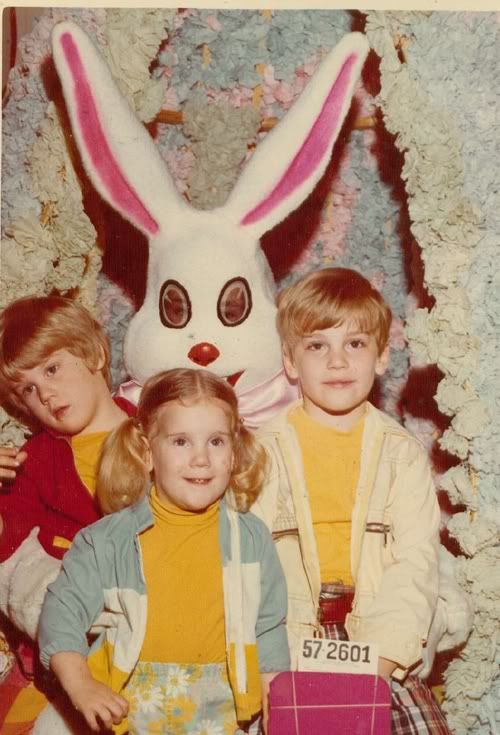 I could talk about the little non-shirt wearin' cutie holding up her (his?) widdle bunnies….but I'm more transfixed by that GINORMOUS stash of magazines next to the child. You GO vintage hoarder! This mom is my kinda gal.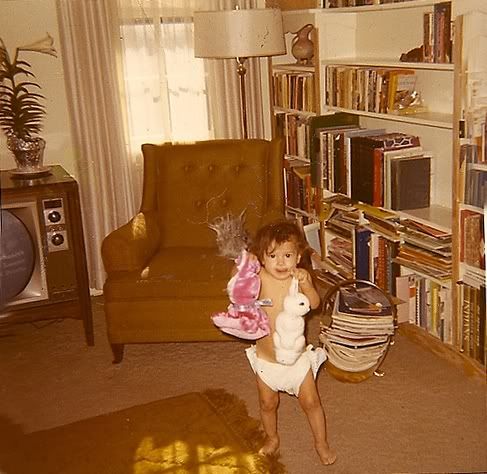 Love the snazzy lawn chair Easter!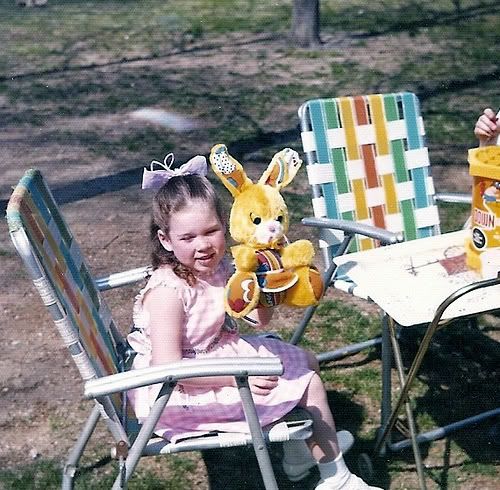 This photo reminds me the most of my own Easters. We definitely dressed up and went on the hunt for our little easter baskets!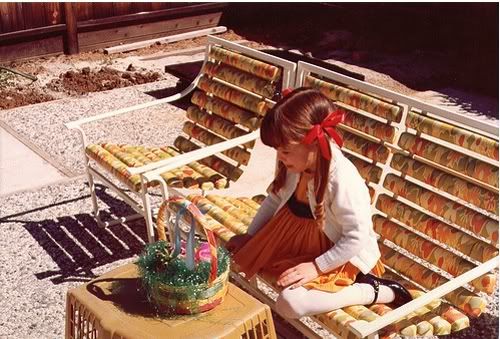 LOVE those groovy mugs that dad is dippin' the eggs in! That little girl is so happy….and I love her brother kickin' back in his high chair with a nice mug o' coffee.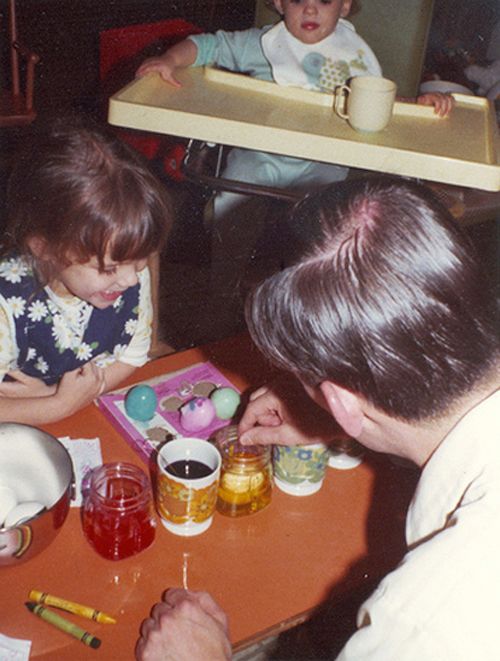 This one is one of my all time favorite photos….The year was 1967 and these sassy ladies from Sherman Oaks, California were having quite the day in their easter bonnets! So cute and classy.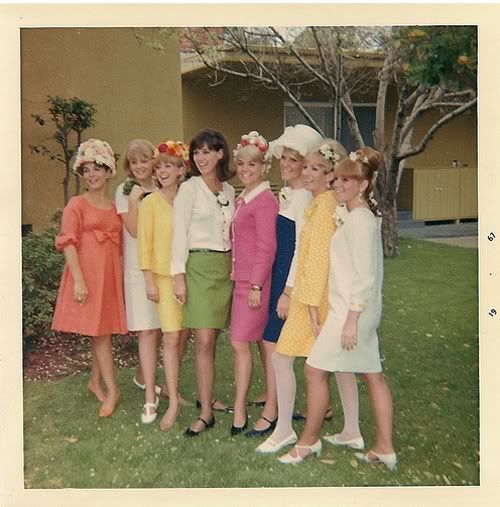 But the winner goes to this super cutie jammin' on the kitchen table in his jammies (pa-JAMmies???) whilst an ominous green bunny looks on. YAY!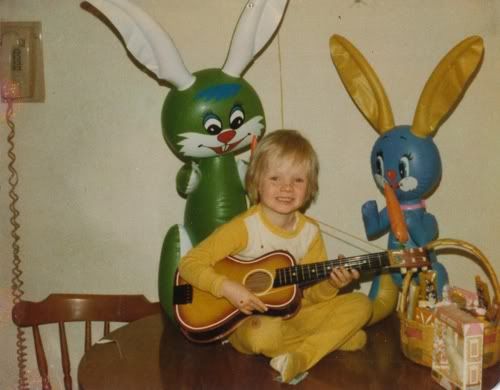 Images: 1, 2, 3, 4, 5, 6, 7, 8, 9, 10
Oh yes, and then there's this. The awesome Rankin-Bass Easter special. I always loved the song.
Hope you have a hippety hoppety awesome day.
Pssst! If you have a moment, won't you please vote for us for the Circle of Moms Top 25 Kid's Style Blogs? No registrations, just click thee old thumbs up! You can vote once a day if you like. Thank you ever so much, your vote means so much to us! Click the pink button on the top right or click HERE!