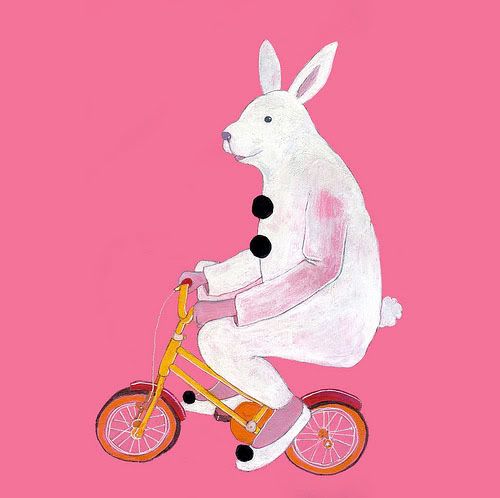 To send you off on your merry way this weekend, we have some fun links to things that have caught our eye this week. Of course we've got a lil Easter Theme going. Enjoy!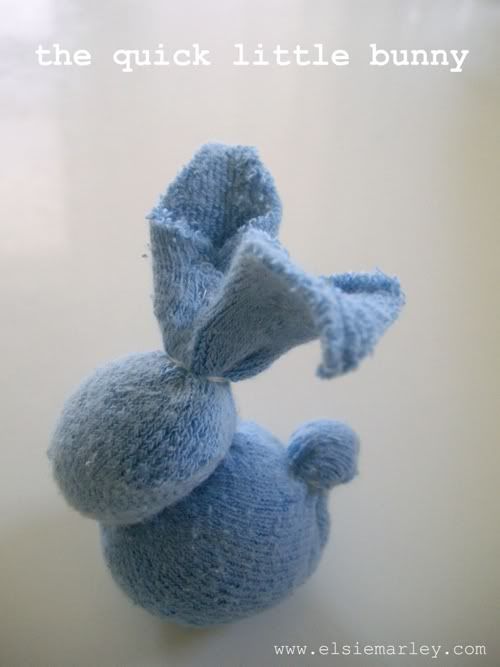 Elsie Marley has a tutorial for the most super simple Make Your Own Easter Bunny softie. It's so cute and cuddly—and the best part is that it's made out of wee baby socks. Adorable!!

If you want bunnies with more of a face, then check out this sweet tutorial. (via inhabitots)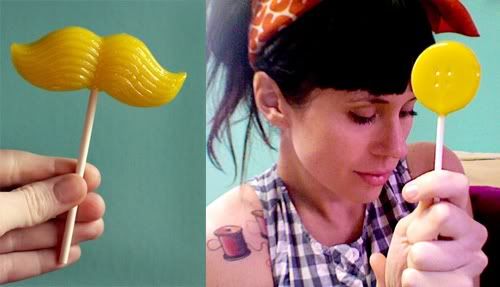 These moustache and button apple lollipops would be adorable in an easter basket. You can learn how to make them from the lovely Elsie over at A Beautiful Mess.

Did you happen to see the INSANE egg tutorial that Megan over at Not Martha came up with? These eggs are so OUT OF CONTROL—very cool but wowzer (she took real eggshells, carefully emptied them, sterilized them, dyed them a gorgeous robin's egg blue, double lined with with TWO kinds of chocolate, then she handcrafted wee paper daffodils to stuff inside them along with little candies…shoot I'm exhausted just TYPING that!!). You have to check out this detailed tutorial. Of course, because she is so extremely awesome, she came up with a simpler version too. Wow.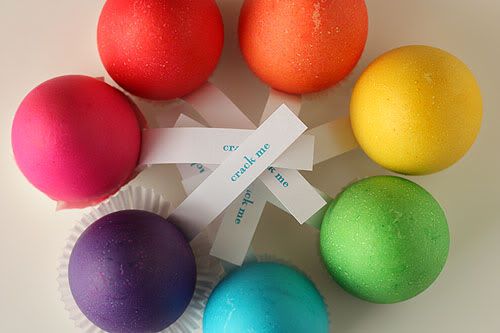 Then there is this totally charming post from Chez Larsson: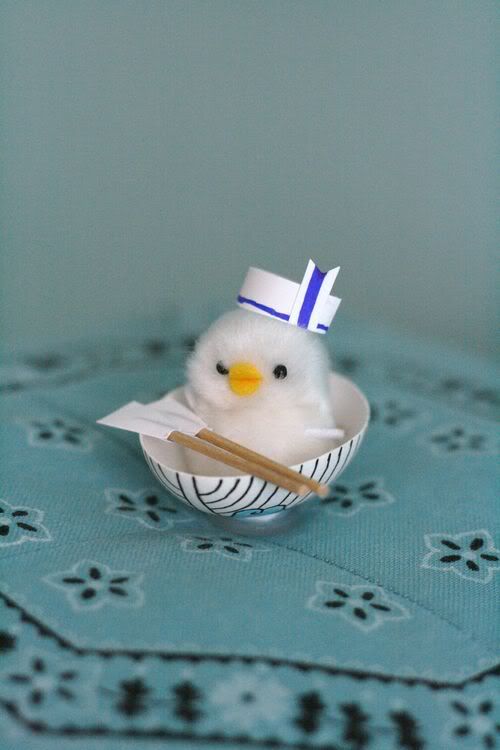 The most adorable little egg shell boat with a sailor chickadee. Honestly, these crafty ladies are amazing! The post is fabulous with even more cute egg crafts. (via the adorable Sassy Smolak!)
An finally, the awesome peeps over at Oh Dee Doh posted this hilarious list of "Ten Products We Wish Were April Fools Jokes". The PeePee Bottle? Seriously? (thanks to my sweet pal Dorinda for that hot tip!) Have an excellent weekend friends! We'll see you on monday for the Vintage Round Up!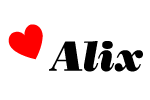 Pink Bunny on Bike from the incredible Zoe Austin.