This is an extra action packed post today, my friends. A little bit of holiday crafting DIY, a peek at a super stylishly cute kiddos AND some totally fun gift ideas for little girlies. Did I mention they are ALL FROM THE SAME fabulous lady? Mmm hmm. I don't know if she really knows this, but my friend Teri is one of my heroes. She is so creative, cool and fun. I first met her when Wolfie and her little girl Audrey were in kindergarten together last year.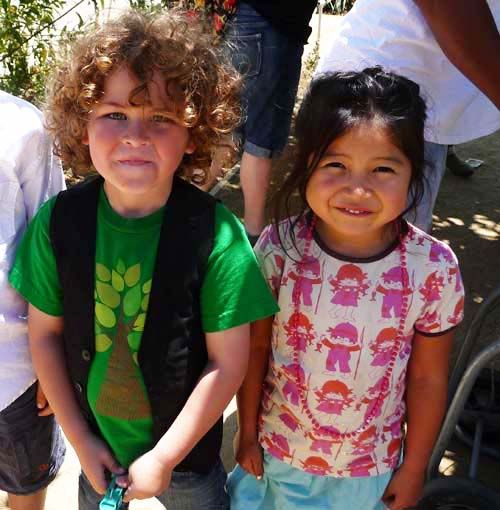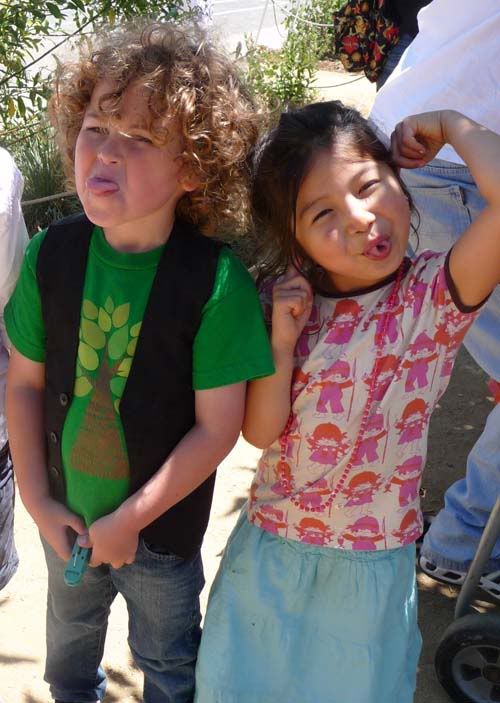 Aren't our kiddos the cutest?? Hee. But I digress. Meet Teri. Artist. Crafter. Designer. Entrepreneur. Mama. All around amazing girlie.


Teri is always coming up with the best art projects and I am constantly amazed and inspired by her. We've been plotting a girlie date and I've been wanting to "interview" her for you guys, but honestly she and I are both so busy we haven't been able to get it together. So I'm taking it upon myself to simply share the magic of Teri with you guys! I know you're going to love her, if you don't already. In addition to running a very successful business, giddy giddy, she also has a fabulous blog where she posts all kinds of amazing things. Take a gander at some of these cool holiday projects.
This year, rather than get a traditional advent calendar, Teri decided to make "Push Me, Pull Me" post cards. They function much like a classic pop-up book…and are truly awesome. I'm so in love with them. See more of them here.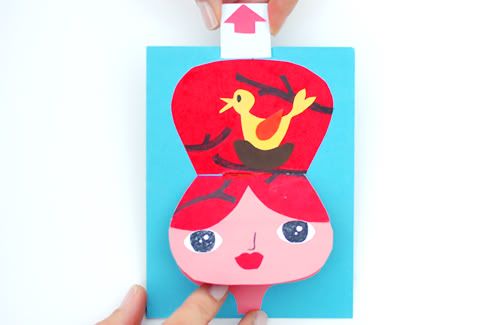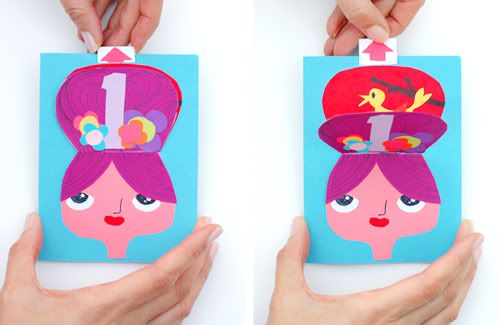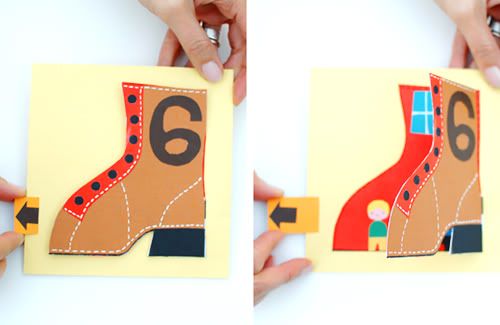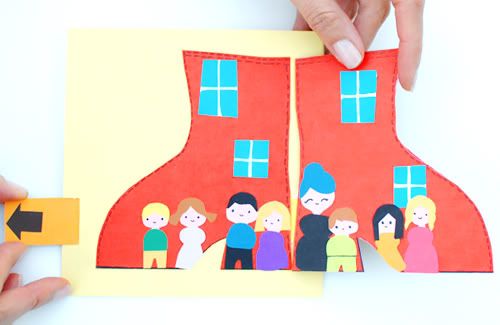 Last year she inspired me with her fantastic Diorama Ornament DIY. These ornaments are available at Paper Source and so much fun. Just paint 'em up and glue little fun odds and ends inside. It's a perfect way to use up misfit toys.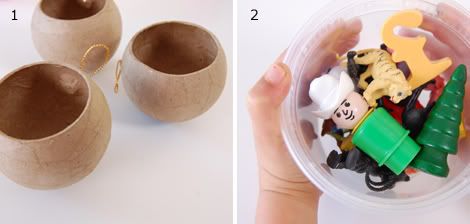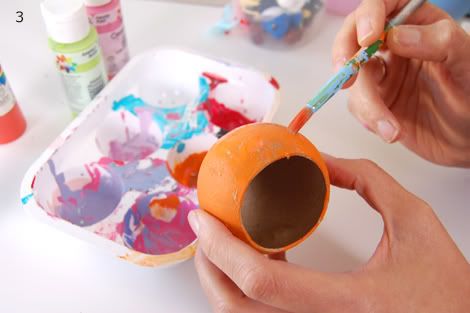 Awesome huh! And check out these adorable snowglobe holiday cards. I just LOVE them!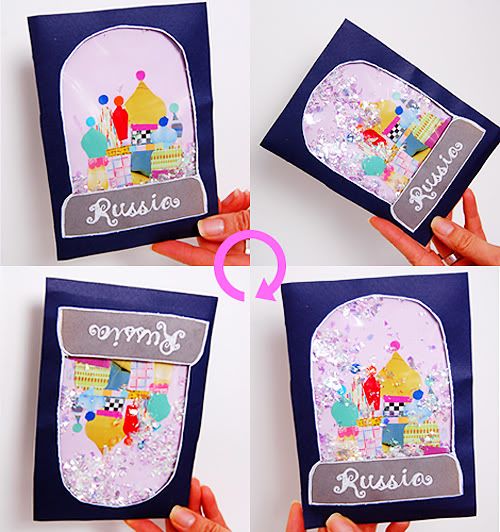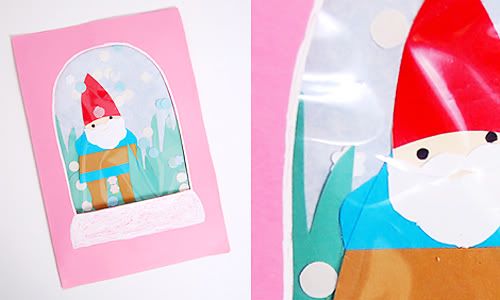 Isn't she fab? But just you wait. The marvelous Teri also makes clothes. I know, right? Her two beautiful daughters make gorgeous models. This is a little up-cycled dressie that I'm in love with: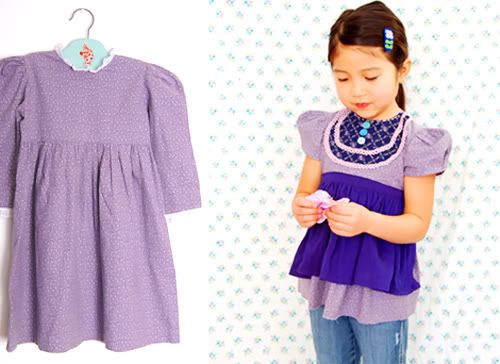 This gorgeous skirt ensemble looks like it walked off the pages of a couture magazine!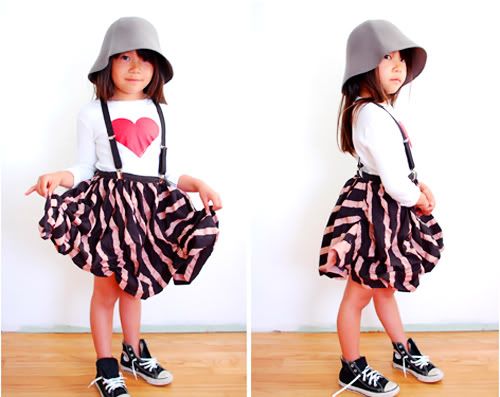 And I know it's winter, but how fun is this re-imagined romper?? It's perfect.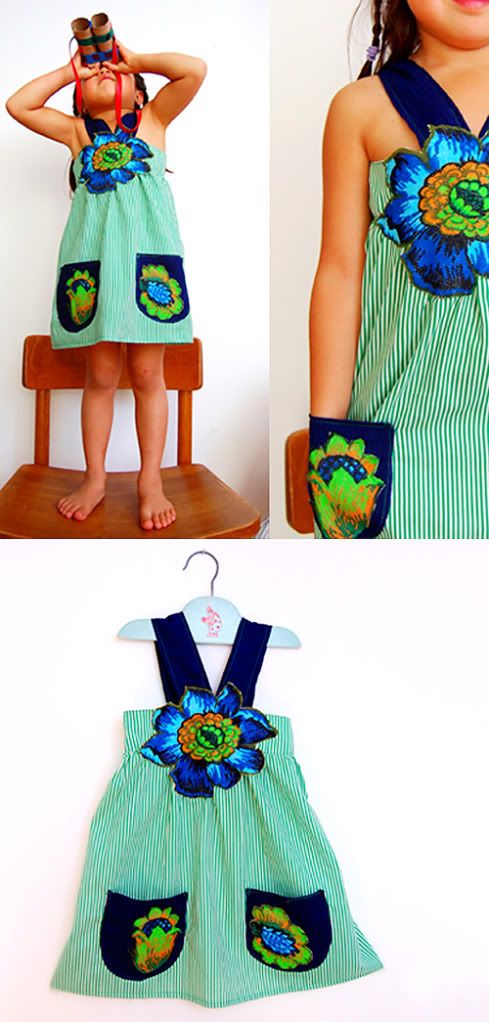 All this fabulousness would *almost* be annoying (how does she find the time?? i'm such a slacker!) except she is truly the sweetest, cutest, kindest chica around.
THE PERFECT GIFT IDEA!
So believe it or not, Teri also has a day job…. she runs an amazing business, giddy giddy, makers of the ORIGINAL Felt Hairclippies for babes and little girls. I'm sure you've seen them (and I'm sure you've seen all the people ripping her designs off as well….grrrrr.). I love these clips and if I had a little girl she would be wearin' them.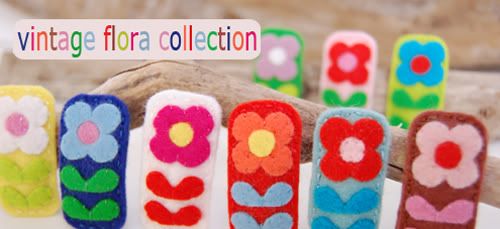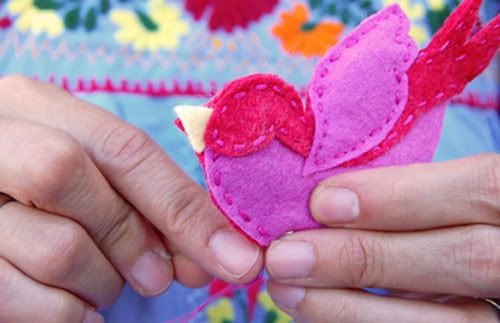 All giddy giddy products are super cute and as an added bonus, they are all hand made. Her business employs crafters and sewers in a fair trade environment in rural Philippines, where Teri's family is from.
In addition to hair clips, she makes other cool products like cute satchel bags, hair clip holders and even hats.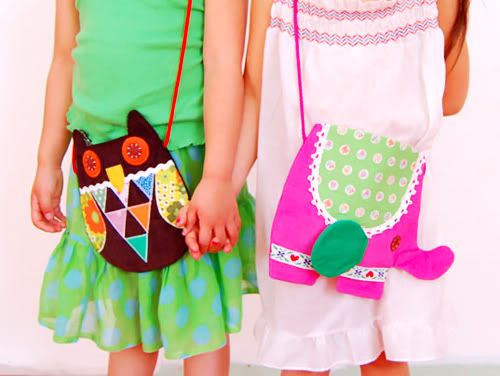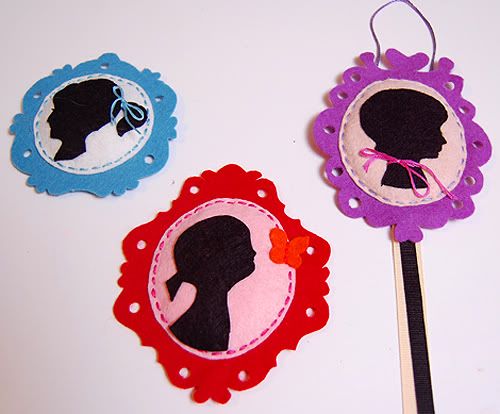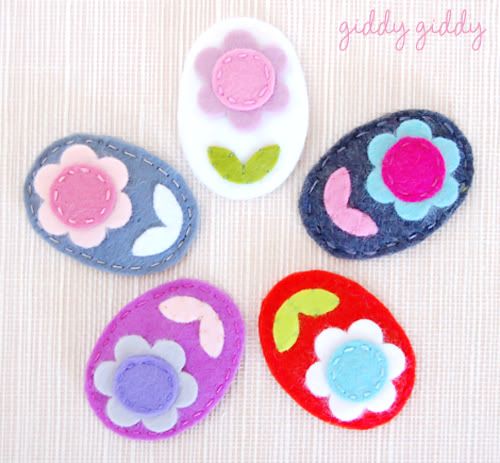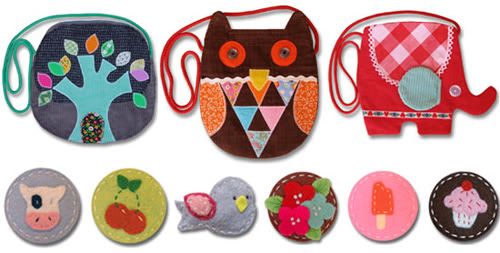 Aren't they the cutest? That owl bag is amazing. And I bet you'll be wanting some of these barrette's for yourself too! See more and stock up for Christmas at giddy giddy over here!
So I hope you are as inspired as I am by all of this. Be sure to visit the giddy giddy blog.
Thank you sweet Teri for being such a fabulous inspiration—and also a lovely friend.