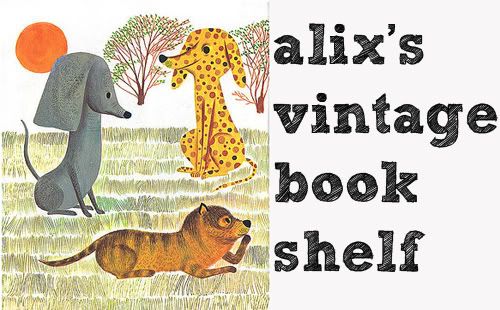 I love books. And I have a big collection of vintage children's books. In addition to adorable stories, the illustrations are always tops! I used to do a feature called Storytime Tuesdays on Strawberry Lemonade (where I showed off some of my favorite books in my collection) and I was thinking it would be fun (and appropriate!) to move it over here. Except, of course, it's not Tuesday. It's Wednesday. A minor detail.
This sweet book is called The Animals' Merry Christmas and was written by Kathryn B. Jackson in 1950. Of course it's the Richard Scarry illustrations that get me. There is something about animals in little scarves that gets me every time! Here are some of my favorite pages.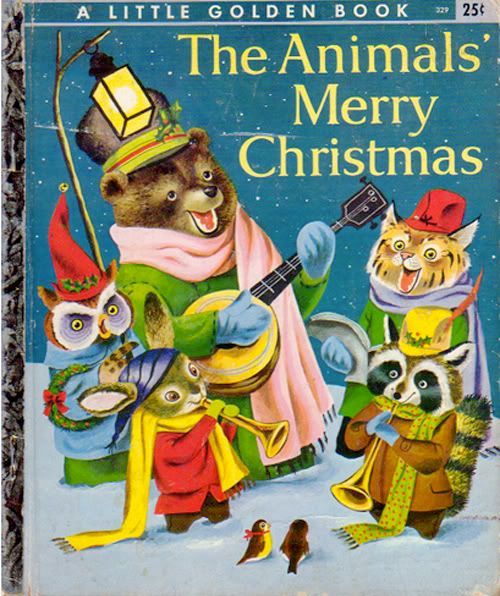 From the back cover: "The Animals' Merry Christmas is as bright and gay as a Christmas tree. All the animals have a happy holiday in this charming collection of stories and poems, delightfully illustrated by the ever-popular Richard Scarry."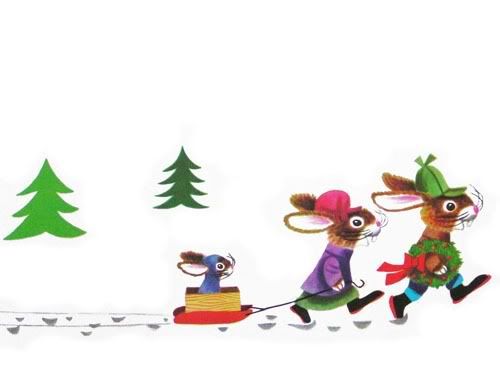 As they went they sang:
"Rabbits in the snow,
Off to Grandma's house we go –
Holly, pudding, popcorn, toys,
Shining candles, lots of noise:
Off to Grandma's house we go –
Sing for Christmas, sing for snow!"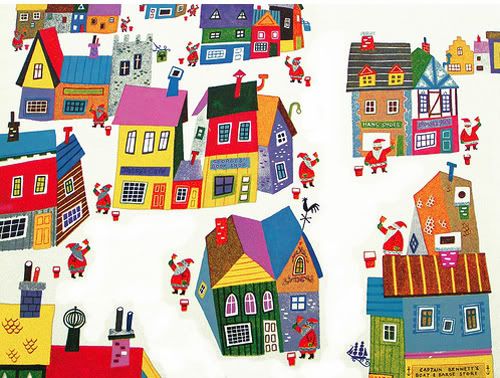 Santa Claus said he simply could NOT be everywhere at once. He said it was no use trying. Mrs. Santa Claus thought very hard.
"Your helpers will be glad to go to the stores and ring the bells for you," she said. "I'll fit them all out in your old Santa Claus suits!"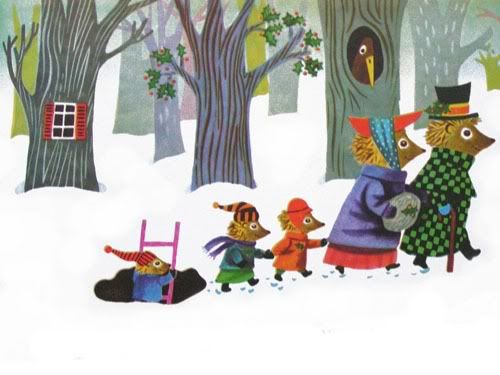 Then arm in arm, the Hedgehog family hurried through the snowy twilight, heading for the lights of London town, and the wonderful Christmas sights they would see.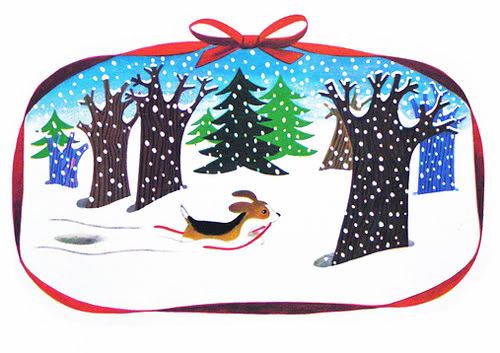 The puppy grabbed the Christmas ribbon and began jumping towards the door of the house.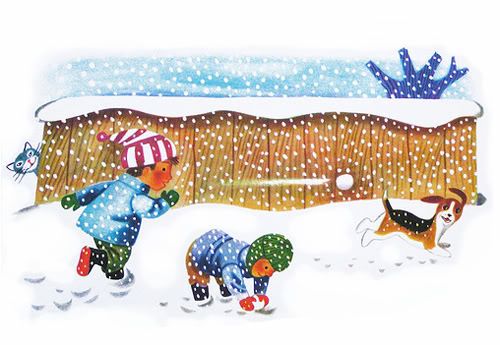 When he saw some boys throwing snowballs, he ran right up to them. "Who wants a puppy for Christmas?" he barked.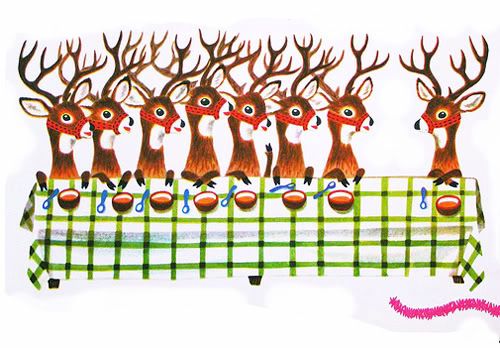 And Donner and Blitzen sang a sort of song:
"Through the snow,
Bringing toys
To the good
Girls and boys!"
But Prancer shook his head in the naughtiest way.
"Not me!" he said. "I'm not going this year."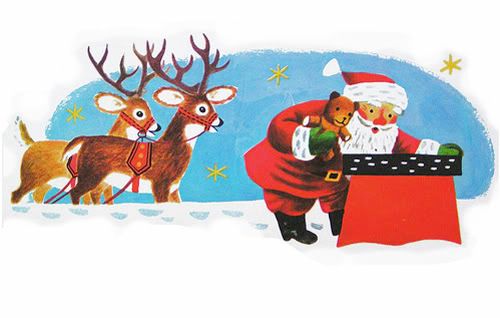 Ooooh, cliff hanger!! Haha. Truly, how cute was that?? I just love it. I think I'm going to make Storytime a regular feature. Stay tuned for another post later today!