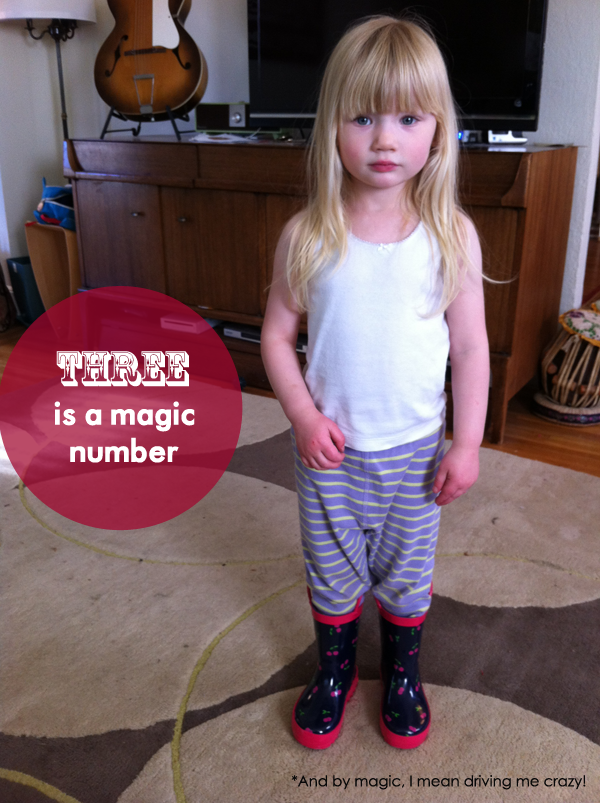 Folks, I have a confession: the Peach is TESTING ME.
Everybody talked about the terrible twos–but for me it is the threes. My sweet, perfect little two year old has been replaced with a little person who has a mind of her own and wants things HER WAY. I think I might get that popular book,  Your Three Year Old: Friend or Enemy–if not for the title alone.
Another freaky thing going on with the Peach is that her moods turn so quickly that I swear I'm about to get whiplash.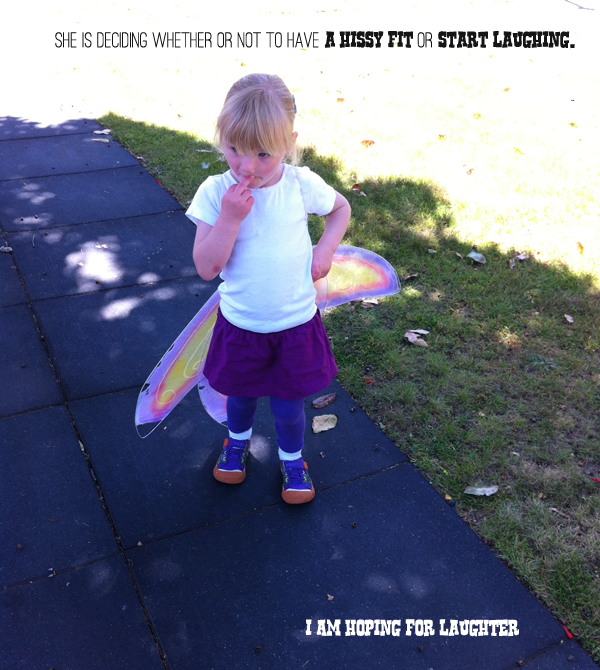 Sometimes, the smallest thing will unhinge her.
And no, I didn't give her any wine. Even when she said, please.
Speaking of please, I miss it so.  It used to be her favorite word. So happy that when she used it, she would be rewarded with what she wanted most of the time. But recently she has turned into a demanding little lady.  The perfect manners that I crammed into her little brain at 18 months are often replaced with demands. For example:
"Mama, I want some water!"
"Can you say that in a nicer way?"
"MayIpleasehaveaglassofwater, MAMA."
That conversation happens about a half dozen times a day. I remember reading an interview with Helena Bonham Carter, who said she based her character, the Queen of Hearts from Alice in Wonderland movie, on her three year old daughter.  I remember being appalled at the time. Now I feel Helena and I could have a good old time chatting about it over a nice cocktail.
The Peach constantly let's us know that she is a BIG GIRL. And that big girls can do a lot of things.  Like drive cars, cross the street by themselves, stay up late, and apparently eat a lot of cupcakes. Every day.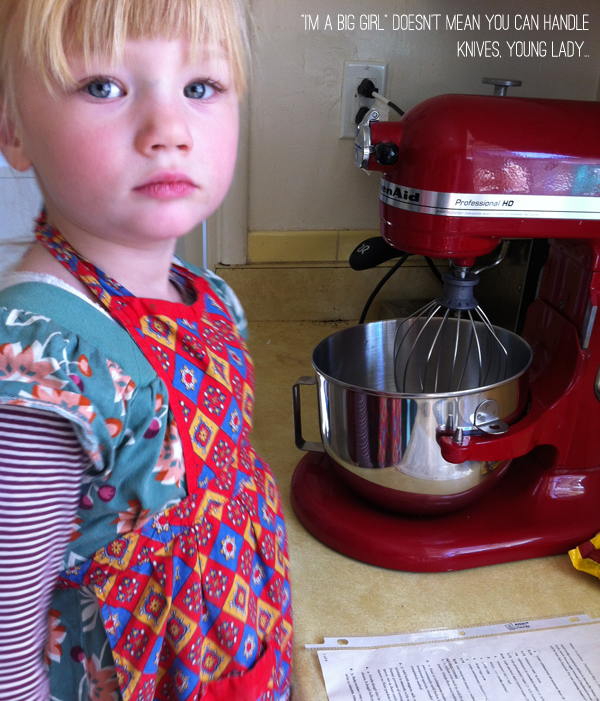 But she's still my little girlie, holding onto my leg when she meets someone new.  A bit shy, but soon giggly and sweet.
She is more contemplative now that she's three–enjoying some activities alone, like painting or sitting and reading books for a half hour or so.
The Peach cherishes her friends. She loves laughing and giggling and playing with them for hours on end.  She truly loves her little friends. And loves us too. Her heart is big and you feel her uncensored love and concern for people other than herself. She is happiest holding someone's hand. I especially enjoy it when I'm the other hand.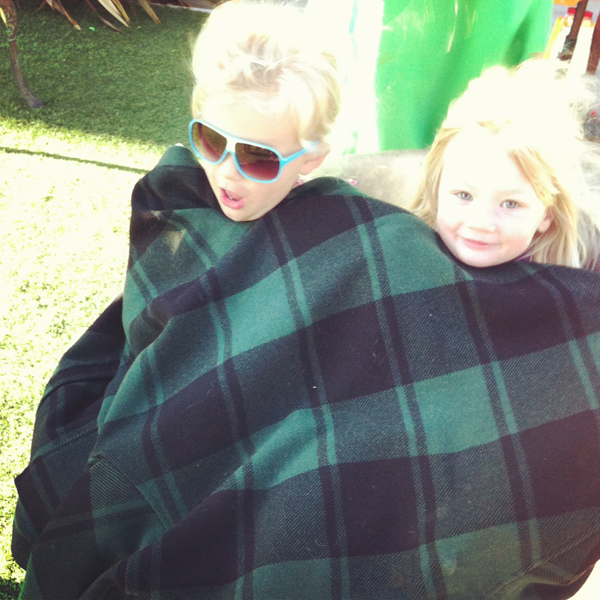 Three is a the funny age. I think the Peach is going through some mental as well as physical growth spurt.  All this new stuff is just brewing in her and she can't process it other than in the most basic of emotions.  It's tough being a kid.  All I know is that it will probably pass. And too soon.  I'm sure in a few years, I'll be reminiscing about this time and missing it so.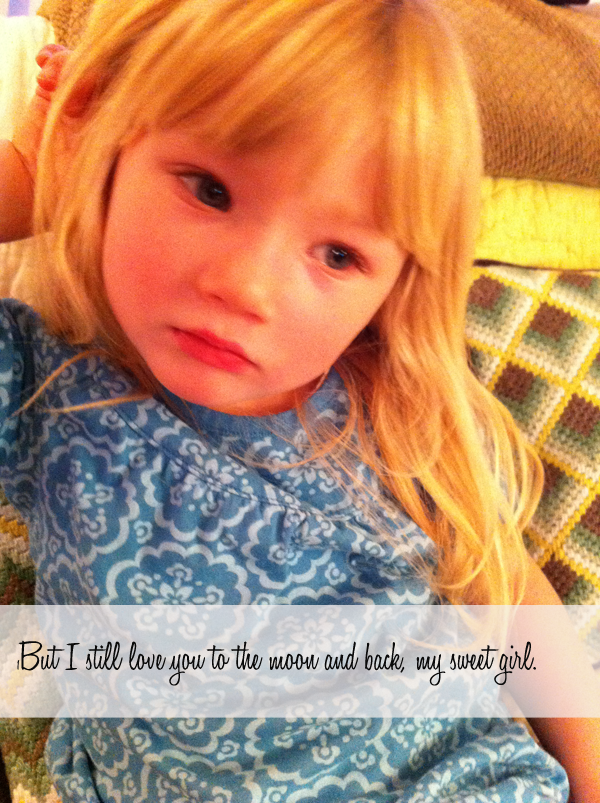 How was your kiddo at three? And tips, tricks, reminisces to share?