As you know, we love books over here at Modern Kiddo. We write about them a lot—both vintage and new. Both Alix and I believe that reading to children is one of the most fundamentally awesome things you can do. Often in our quest for immortal retro goodness, we also come across Young Adult books we loved back in the day.
For example, over the summer I came across a sweet vintage copy of Are You There God? It's Me, Margaret, by the one and only Judy Blume.  I remember exactly where I was when I read it and how I talked to my friends about the book and how I totally related to it. Basically, I LOVED THAT BOOK.
But I haven't picked it up since I returned it to the library in 1984.
I wondered…. would I love that book as much now as I did then?
Back at MK headquarters, I chatted about this with Alix and we both giggled as we remembered that book. All of a sudden we started spouting off all these other grand books we adored as tweens and teenage years but hadn't picked up in ages. Like Island of the Blue Dolphins
 and Little House on the Prairie
. And how about The Phantom Tollbooth
? Or all the Nancy Drew mysteries??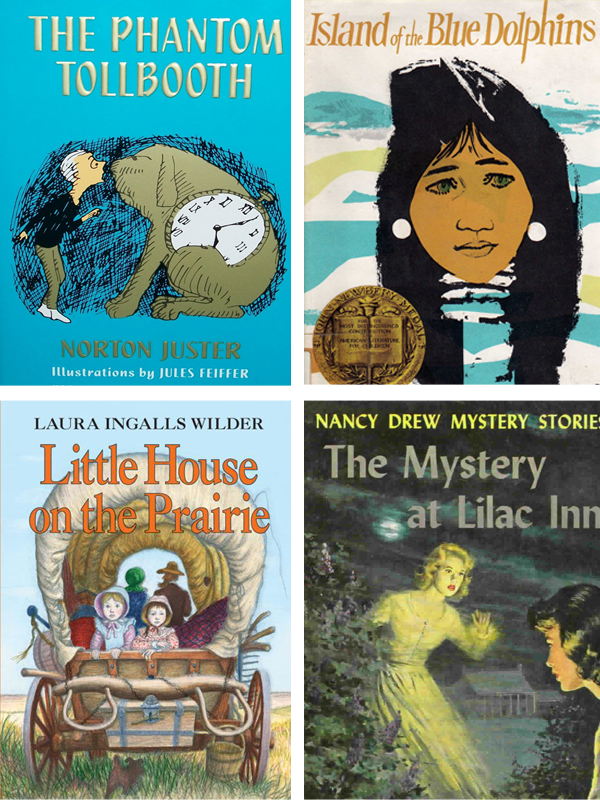 Suddenly we were both hit by the idea—let's chat about it! All together! Let's call it a book club. In fact, we'll call it the Modern Kiddo Little Book Report Club!  We'll pick a book from our childhood that we haven't read in ages, assign it at the beginning of the month and then we can all talk about it on the blog. And maybe,  just maybe… we'll even do a fun little podcast chatting about it.
Our first book will be the one that started it all: Are You There God? It's Me, Margaret
, by Judy-freaking-Blume. Â Will we be bowled over by Judy's awesome writing style? Will we be freaked out over memories from that time in our life? ("We must! We must! We must increase our bust!") We will be discussing it all and more on the first Thursday in November!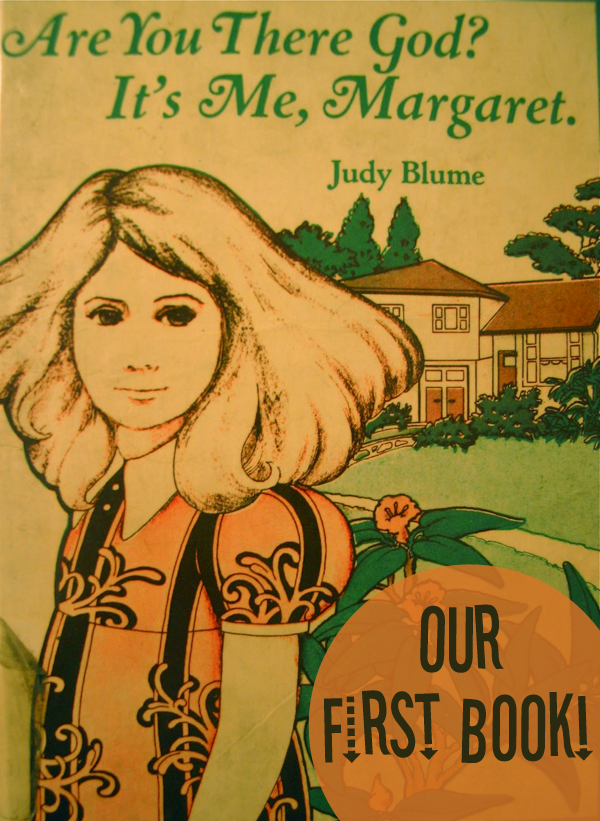 So get ready. Download it to your Kindle, head to the local library, or grab a copy from the bookshelf in your old room at your parent's house. Just find it and let's all get reading!
Are you ready? Â Who's with us?? And start thinking about some of your other faves…we'll be taking suggestions!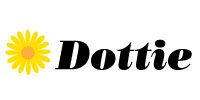 PSÂ Vintage fever has taken the world by storm! Our girl Pilgrim tipped us to the Retro Readers Book Club, hosted by the adorable Pip at Meet Me at Mikes. They're reading James and the Giant Peach, so you can get a double dose of your old favorites!