Howdy folks! Did you have a nice weekend? I did!  I was in estate sale heaven today. The lady who lived at this house was very into Hawaii, extremely crafty and into needlepoint as well as sewing.  SCORE! I found some SERIOUSLY awesome stuff—from a needlepoint bag to vintage Hawaiian vinyl to amazing vintage fabric for future craft projects!  Photos are on my Instagram (MissDottie) if you'd like to check out my haul.
In other news, it finally rained in the Bay Area, demanding I make tomato soup and grilled cheese sammies for Sunday dinner with my Peachy sous chef. All in all, a pretty decent weekend.
But offline scores couldn't keep me from checking out some online goodies today!
You don't expect me to not include this little gem from our girl, Lishyloo? Â I love knits on babies. So cozy!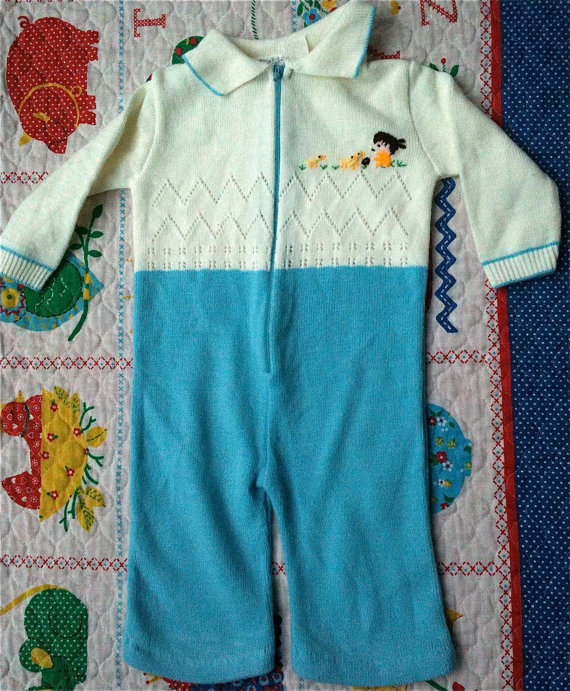 This snuggly sweater is perfect for nursing a hot chocolate after hitting the bunny slopes. Â With elephants to boot! From Etsy seller, Star Friends on Earth!
This stool will get your kiddos up to the sink so quickly! Â WANT! Â That beats the heck out of the one I bought from IKEA for the Peach. From Etsy seller, Sweet Shop Vintage.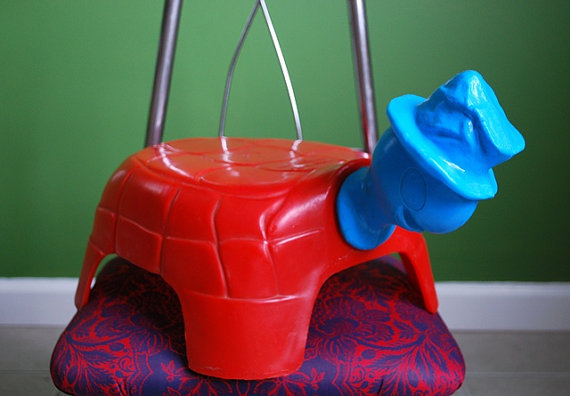 Want something to wear to pick apples? How about this great vintage jacket from Kyssa Vintage? Â Pure seventies joy.
Strike up the band with this stunning set of vintage kiddo drums that are just begging to be bought. Heck even put on the bookshelf if you don't want to hear the noise. So lovely! From Etsy seller, Sushi Pot Parts.
How do you push the girliness up to eleven–past lace and pink? Why add a butterfly of course! Like this little vintage dressie did. From Etsy seller, 3 Ring Circus.
Fisher Price vintage swimming pool? Shut the front door! I didn't even know that EXISTED! Aww yeah! From Etsy seller, Toys of the Past.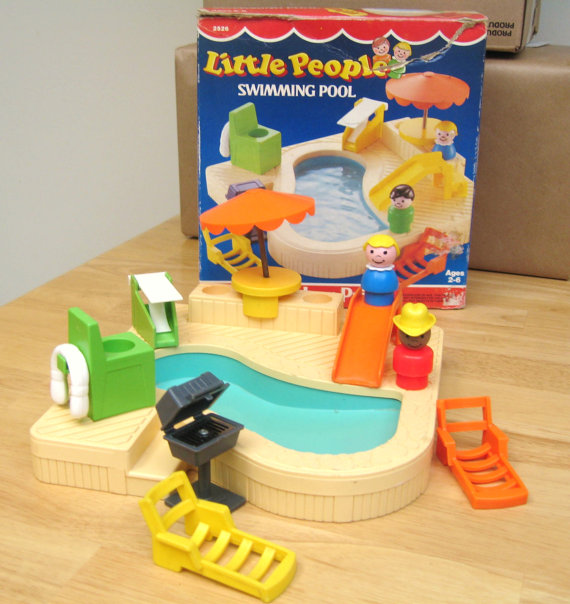 Oh, I loved these HOW & WHY Wonder books! Â I want to do experiments with a tin can, a piece of celery, and a balloon! From Etsy seller, AdaLou Vintage.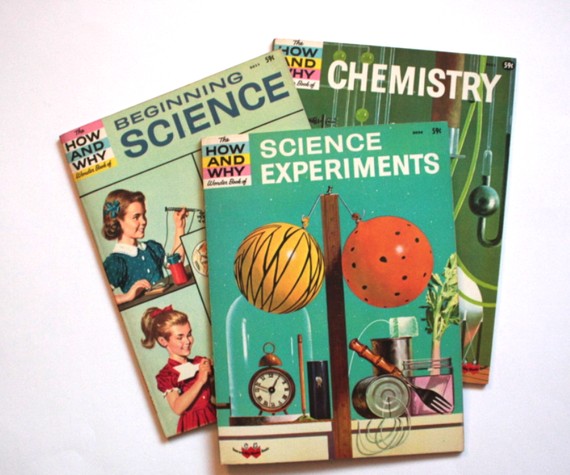 Who says blue is just for boys. Â No one, if they saw this girlie little dressie in the prettiest blue. From Etsy seller, Flour Clothing.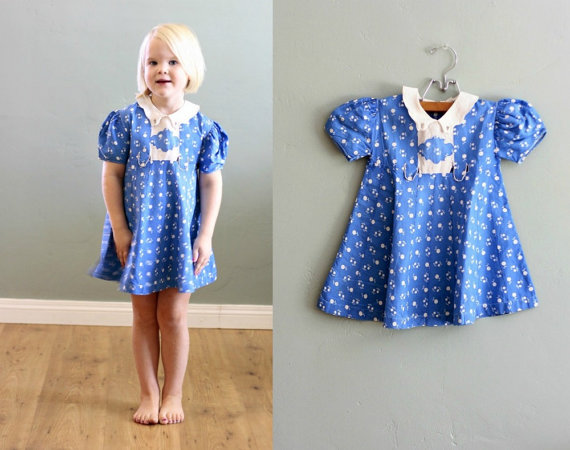 I know mocs are very hot right now for babies and with good reason since they are so soft and malleable to that widdle baby footie. So I hope someone snatches these vintage cuties from Etsy seller, Ms. Tips pronto!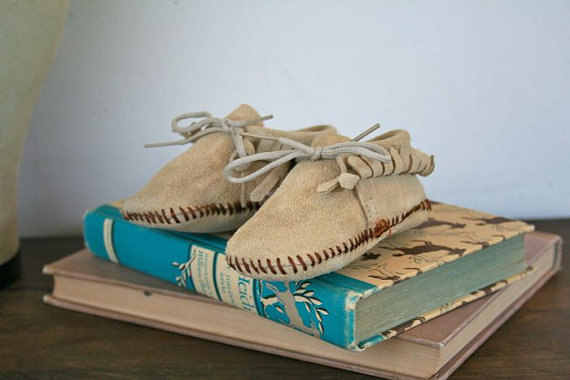 What lil pardner wouldn't look adorable in this sweet vintage onesie with a cowboy and horse pattern on top? Â Cowboy hat not included. From Etsy seller, Dream Vintage.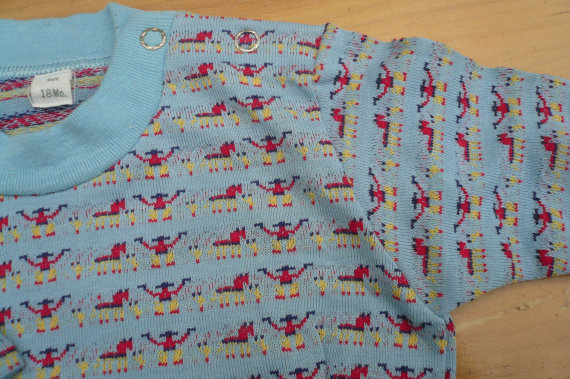 Happy Monday, folks!