Hi hi everyone! I hope you had a dandy weekend!  Alix and I spent the majority of it with the deelightful Photoshop queens, Bri and Angela at Blogshop. I am all thumbs when it comes to my fair-weather friend, Photoshop, but after taking this course, I have a feeling that software and I are on our way to become besties! More on that later and more right now on some fabulous finds of the vintage kind! Hurrah!
This dotted swiss peachy dress is the perfect late summer dress!  From Ebay seller, Robot Parade for Kids!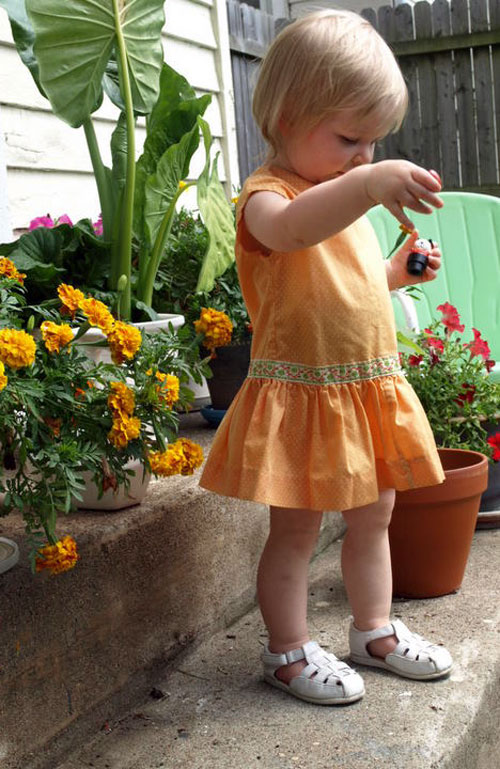 Ahoy mateys! Check out this little nautical set of cuteness. Loving the "porthole" design element there! From Etsy seller, Stop the Clock Vintage.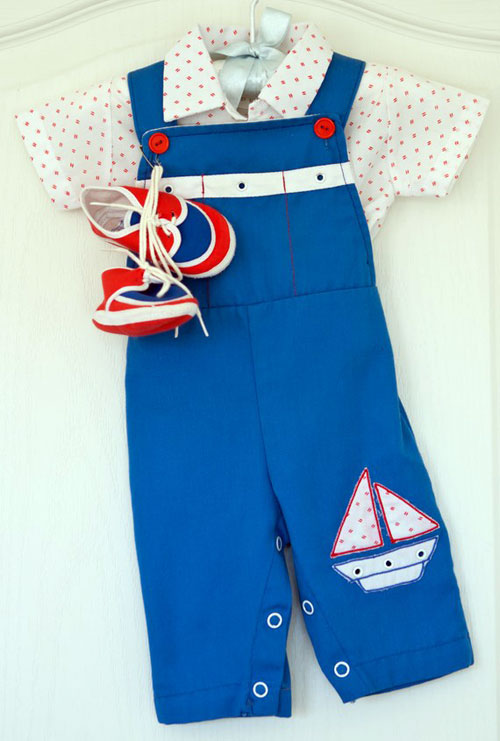 Behold the mighty Fisher Price popcorn popper of your childhood! Still able to delight every child and annoy every adult! From Etsy seller, Sweet Shop Vintage.
I know rainbows are big right now, which I think is one of the reasons this cutie little rainbow vintage skirt looks so contemporary! From Etsy seller, Sugarpetite.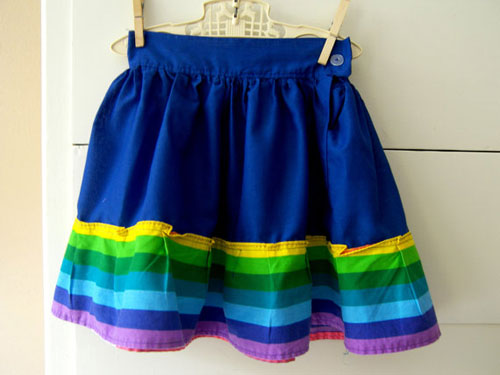 Can I refresh your cup of Sanka, dolly? Enjoy this sweet vintage seventies tea set from Etsy seller, Young Team 1981.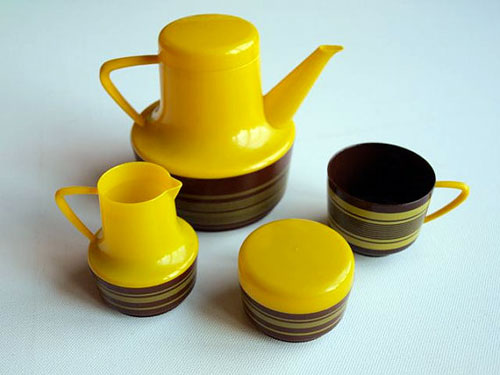 These vintage kiddo moccasins in turquoise are killing me! Nice Find, Lishyloo!!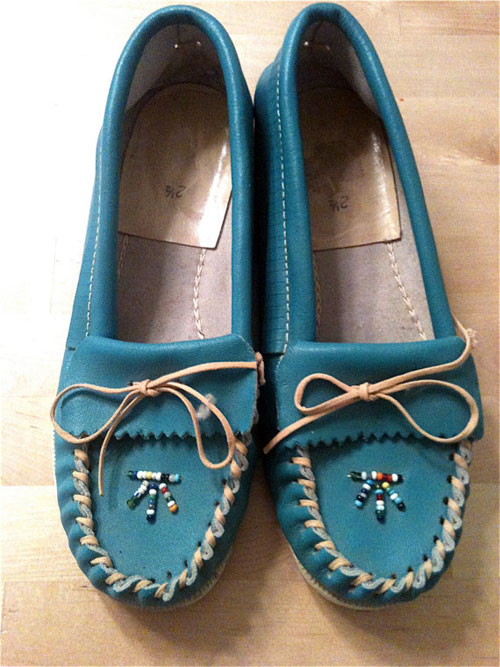 Navajo is a big trend right now on the runways, but nothing is new in fashion–as this great seventies top proves. From Etsy seller, Starfriends on Earth.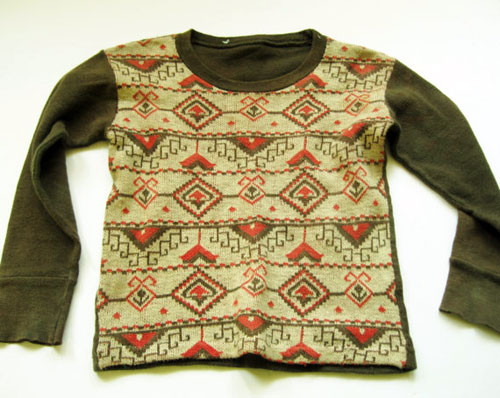 What is cuter than babies in swimsuits? Putting them in a cute vintage French swimsuit! From The Littlest Blog.
This sweet reversible vintage raincoat gets me kinda excited about the upcoming raining season! From Etsy seller, Reinvintage Kids.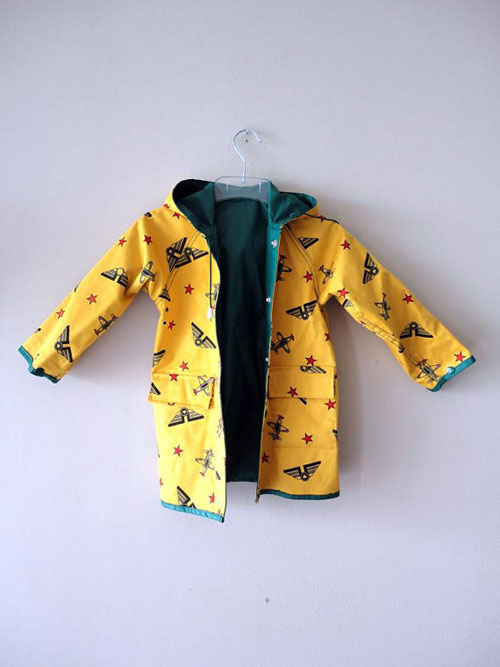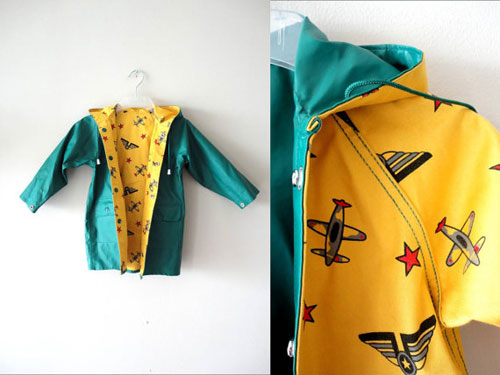 May the Force be with you while you try to do this sweet vintage Star Wars puzzle! From Etsy seller, Old Vintage Goodies!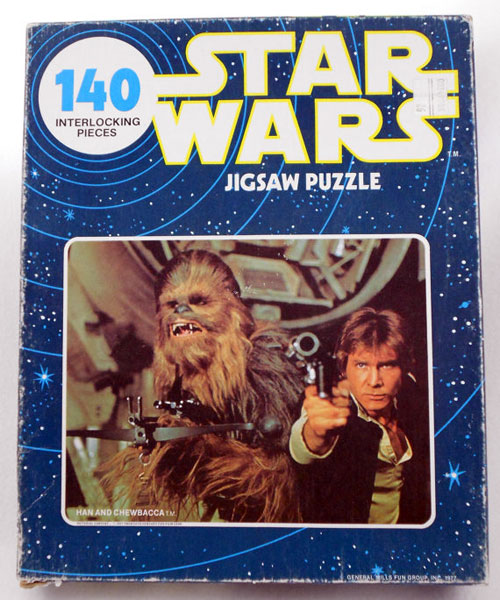 Oh, what is there not to love about this nosy little giraffe! Â Hmm… Is he related to Rudolf? Â From Etsy seller, MamaFabun!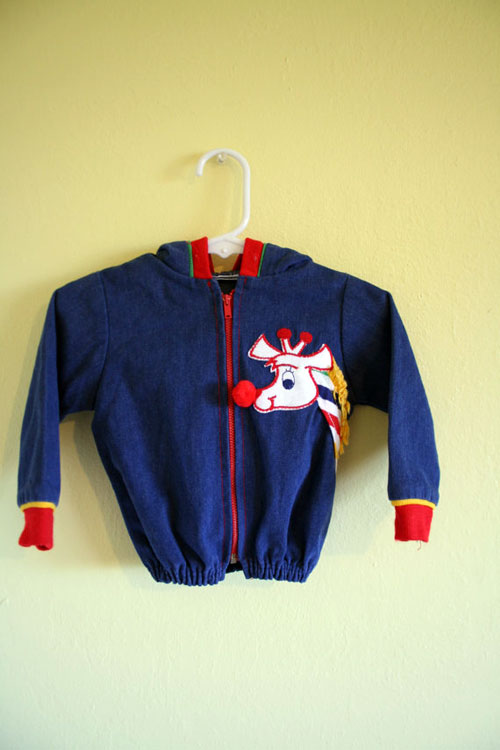 Children always love having a special seat that is there size and this sweet vintage one would be a welcome addition to any kiddo's room! From Etsy Vintage Jane!
Happy Monday, folks!