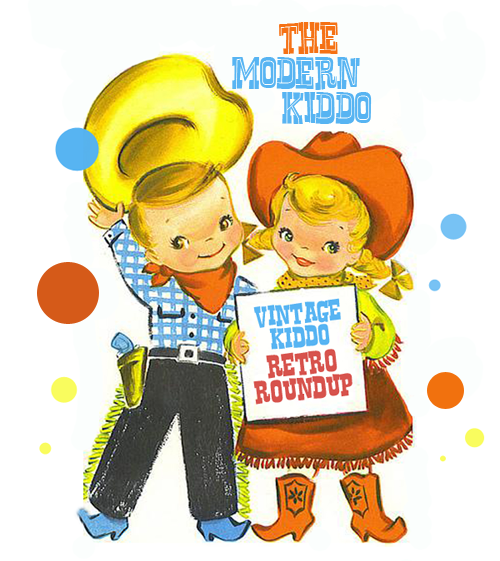 Here we are days before Thanksgiving, savoring the last days of fall. Â For the first time in more than seven years, I'm NOT having Thanksgiving at my house! Â Huzzah and special thanks to Melinda who is hosting it. Â I am just making a mere three dishes–a divine butternut squash dish, Parker House rolls, and Momofuko's crack pie.
But before I went grocery shopping, I did manage to do some online thrifting! Oh, what goodies I have to share with you all today!
This vintage snowsuit from Lishyloo is so cute! Those primary colors will certainly make your little one stand out in the snow!
I am amazed at the cuteness level of this little pink sweater. With little pink flowers on it.  Too too much! From 3 Ring Circus.
Since we are stepping into snowman season, you know that this little jumper with a friendly frosty is going to go fast!  From Ms. Tips!
Just admit it, you want this game. Badly. From Lilly's Lucky Penny.
I'm totally crushing on this duo of gingham cuteness with not one, not two, but three widdle turtles! From Oh Dear Things.
Prep your kid early for that high school job working at the GAP with this sweet vintage cash register! Â Perfect for playing shopping and of course teaching the value of money. Â You slay me, FuzzyMama!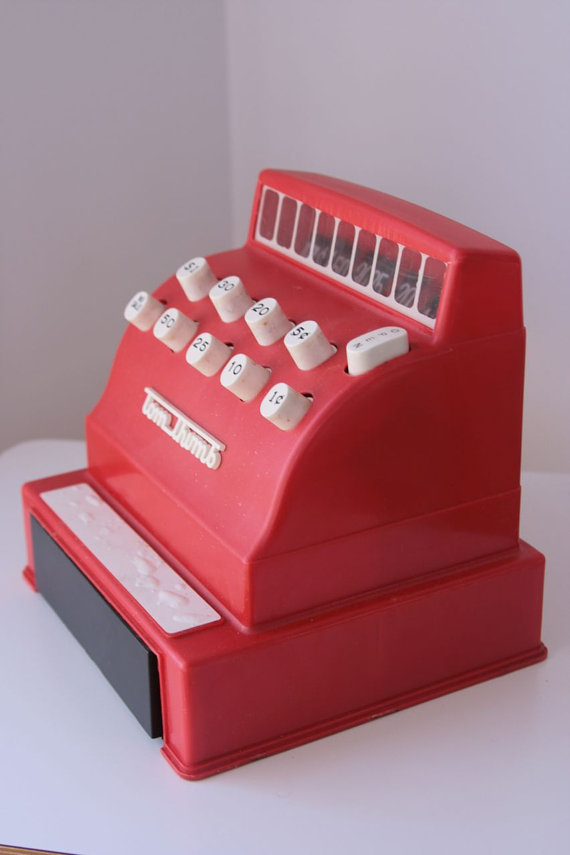 I know nautical may not be what your thinking about in the throes of November.  I'm mean–really.  Vintage nautical jonjon? 'Nuf said.  From KidWonder.
Three little cowboys in a row. On a sweet brown sweater! Sounds like a song. Wait–is it? From Stop the Clock.
I can't help but post a good pair of vintage plaid pants with the tag still on them. From Dream Queen.
I love all of the Muppets, but Cookie Monster has a very special place in my heart and this book looks like a great read! From Etsy seller, Twigenberry Vintage.
This is a GREAT price on the Fisher Price house.  I paid more for the Peach's! BTW, my parents just told me that they found my old one. Sigh… From  ModFolk.
Happy Monday, folks!