So our fabulous friend Karen has an equally fabulous friend named Enid. And Enid puts every other vintage collector I know to shame. Her awesome 1950s home is quite literally packed to the rafters with treasures you can't even imagine.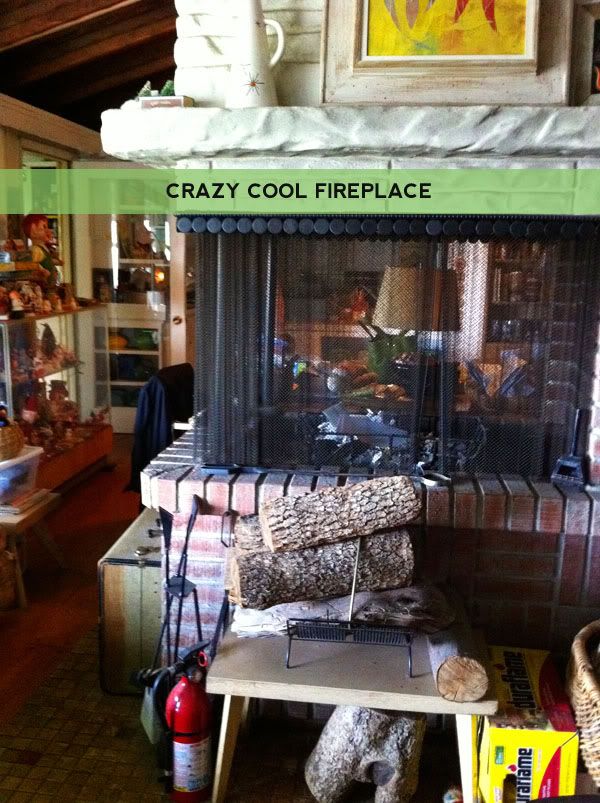 You know, things like a spectacular Marlin hanging on the living room wall. And crazy cool lamps. And mid-century, two-sided fireplace. And groovy paintings. And 50s dishware. And a library FILLED with vintage books and pulp novels. And her enid collins hand bag collection. And her lucite bag collection. And enamel daisy pins. And vintage bowling goodies. And vintage suitcases. And SOCK MONKEYS. I could go on forever. People this place is insanity. Amazing. Overwhelming. Gorgeous eye candy EVERYWHERE. Miss Enid has a wonderful eye.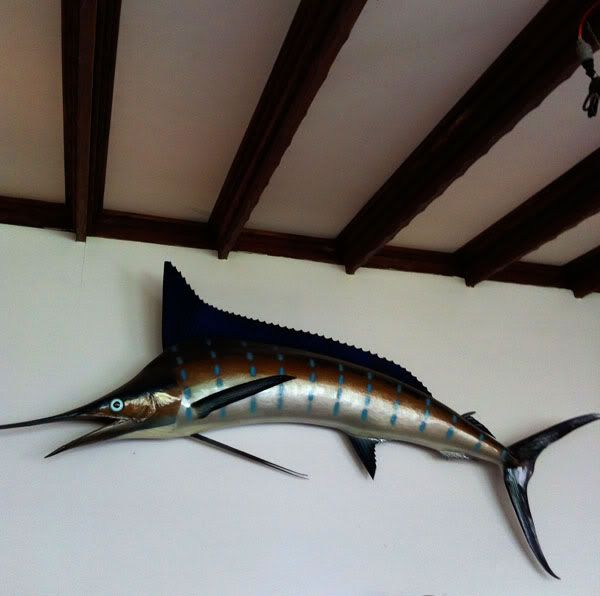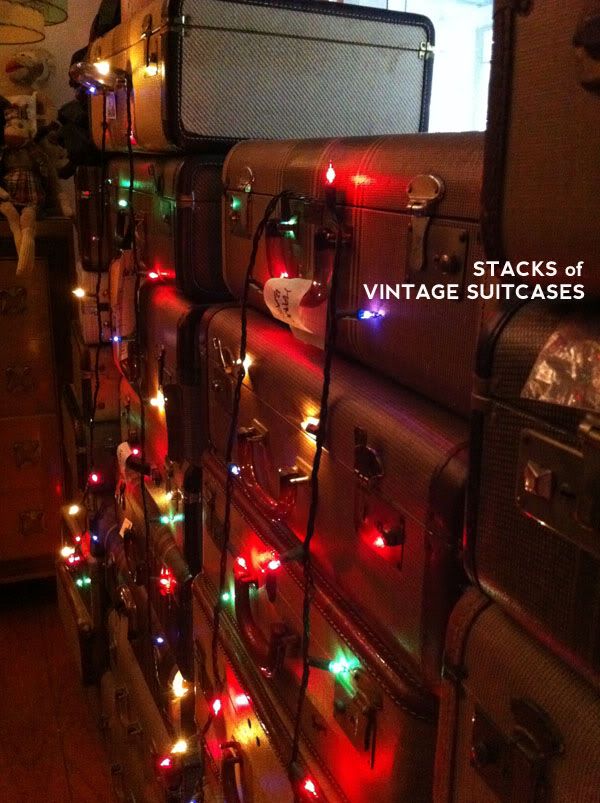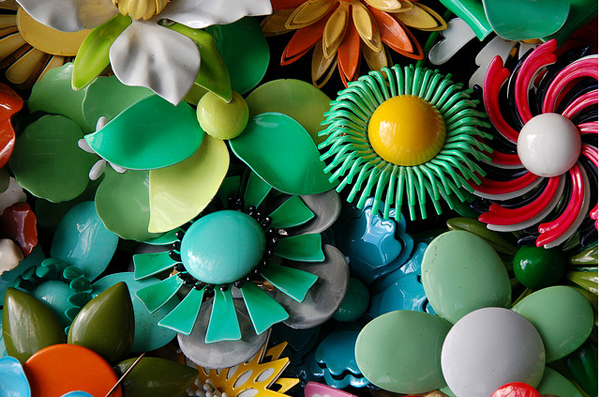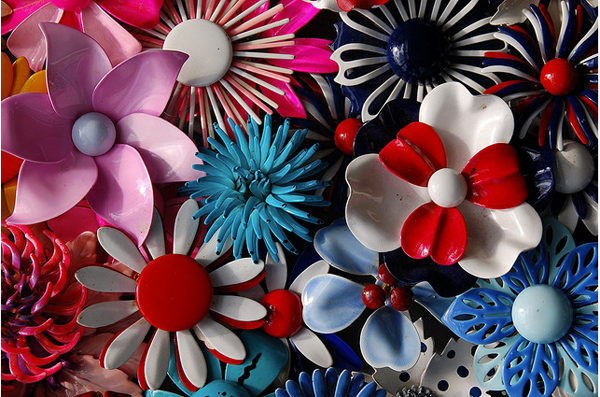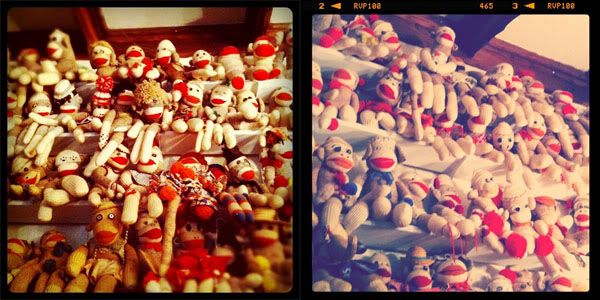 Enid calls it The Ugh House and the story behind the name is really great. It was originally built in 1953 by Ed & Ella Baugh. Somehow the "B" and the "A" fell off the sign and thus it was rechristened!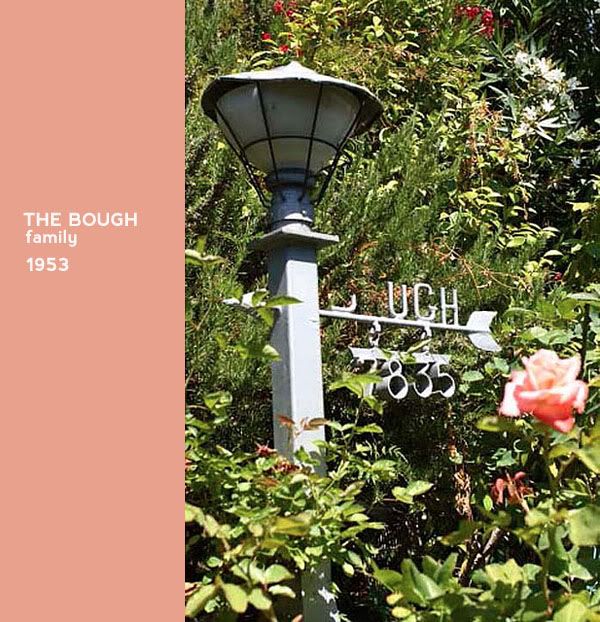 As hard as it is to part with treasures, when you have TOO much stuff, the goodies don't really have a chance to shine. So the lovely Ms. Enid decided she  needed to start purging just a little bit. She's already had a big garage sale, but this weekend she had something extra special. It was an ALL VINTAGE HOLIDAY sale….and friends, it was SO awesome! Not only drinkies and snackies, but amazing decor AND the cool stash she was selling, made for a wonderful afternoon!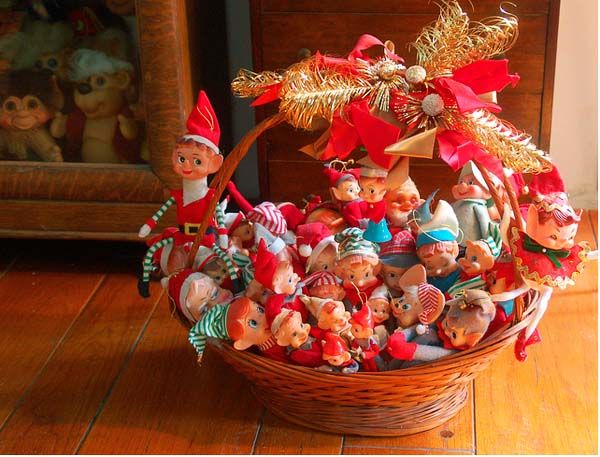 There were so many amazing things. There were elves and reindeer and santas. Wrapping accoutrements, holiday themed cups and glasses, wall hangings, angels, tree toppers and of course loads of ornaments—in boxes and displayed on a shiny silver tree. It was pretty damn magical.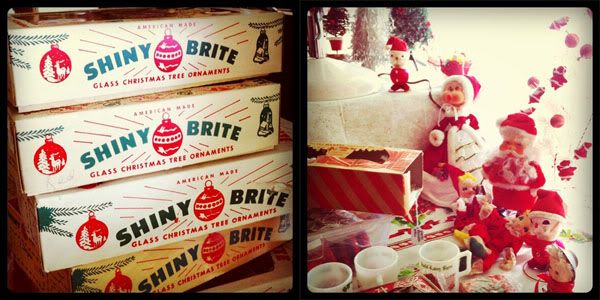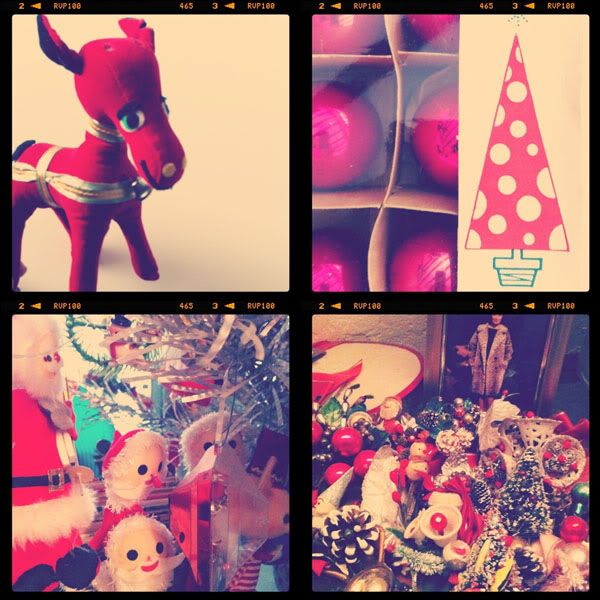 I was obsessed with the packaging on everything. The Fashion Flower bow?? Wow.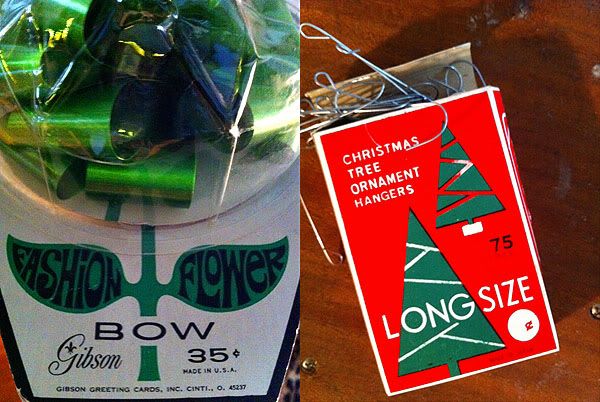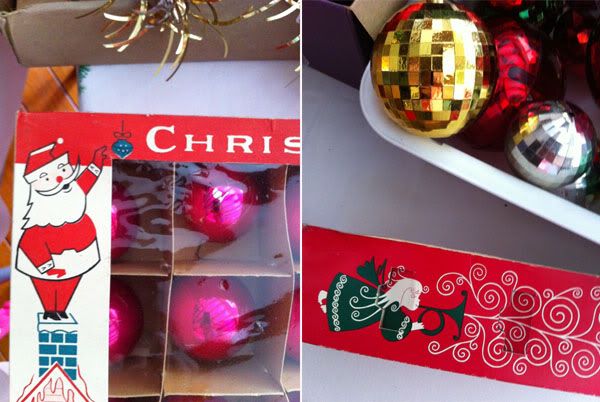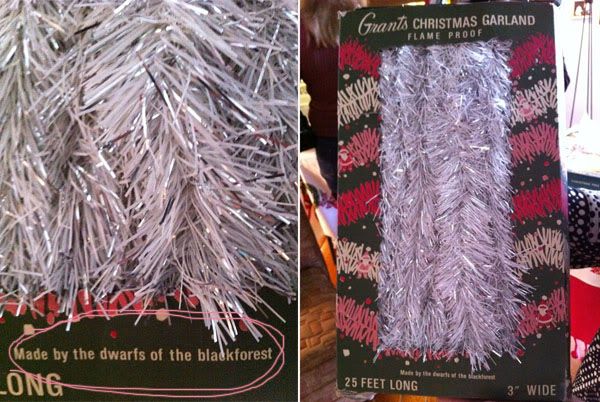 Yes. Made by the dwarves of the black forest. Brilliant.
Dottie and I were two ships that passed in the night that day, but we both went and scooped up some awesome goodies. We passed on a lot of amazing things too. For example:
Here are some of the goodies I scooped up. I love all the little figural characters, but those jewel ornaments were my favorites of the day: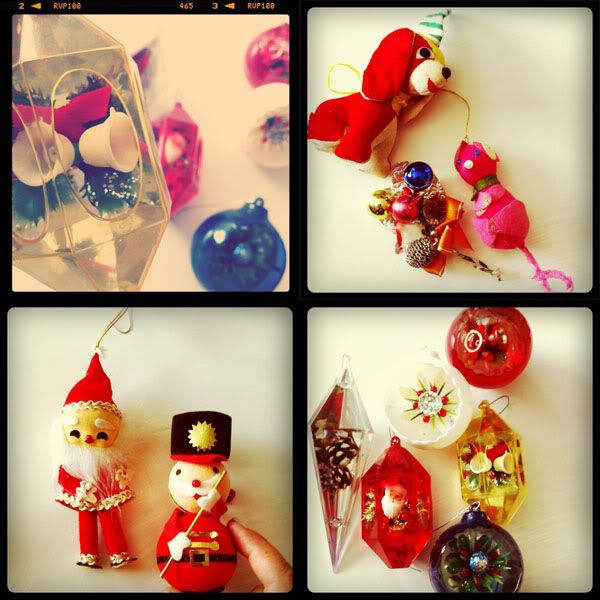 These New Year's Party Hats were pretty fantastic too.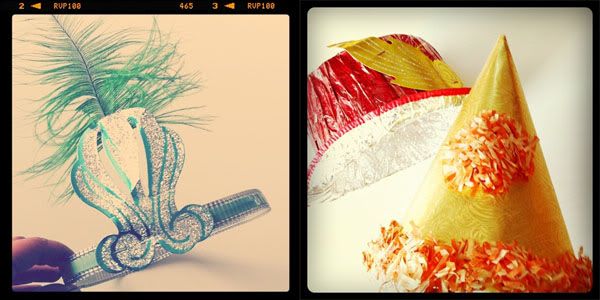 All in all, we had a blast! I have a "no xmas decorations til after Thanksgiving" rule, but then I go full blast into holiday mode. I love Thanksgiving but truly, I think I love it because it gets me THAT much closer to Christmas.