I believe that one of our biggest jobs as parents is to expose our children to many different things and help them nurture their natural talents.  And a beautiful reminder of that is hearing stories about how people found their passion as a child.   One of the best stories is from Jane Goodall, anthropologist and primatologist who is known for her ground-breaking study of chimpanzees.  And it all started with a life-like chimpanzee toy she was given as a child named Jubilee.
Jane Goodall's story is perfect for little ears to hear. Especially now that it recently has been retold in two children's books. Â Me… Jane by Mutts Comic writer, Patrick McDonnell.
I'm particularly drawn to Me… Jane because I love Patrick McDonnell's comics. He is such a lover of animals that it makes sense that he would feel a connection to Jane Goodall's story.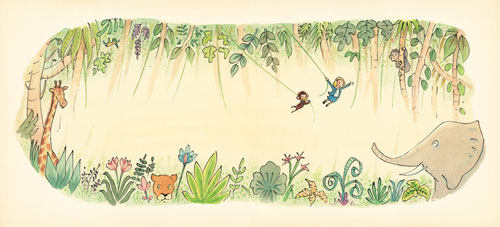 And little Jane does look a touch like the Peach to me too…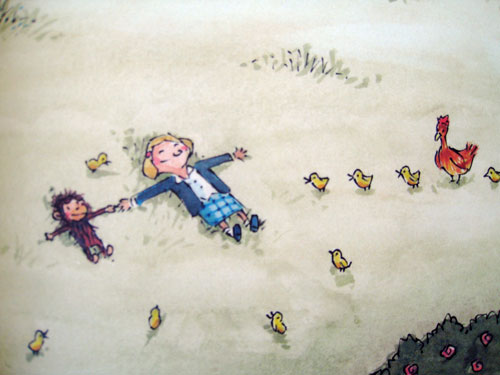 The New York Times did a great video piece on this book that I think will really make you smile.
Enjoy!