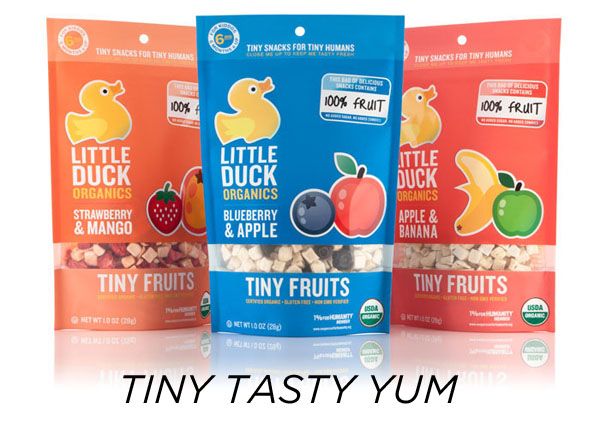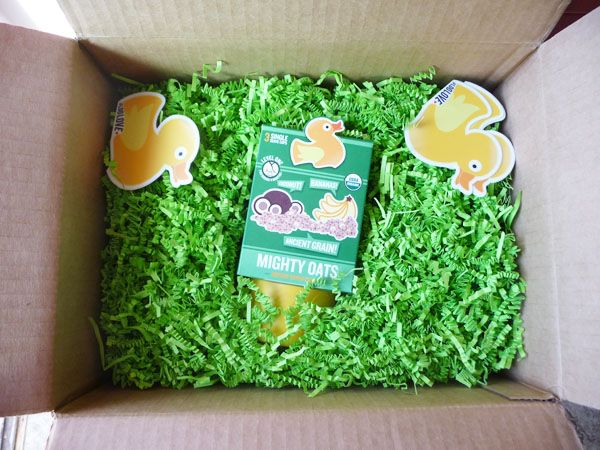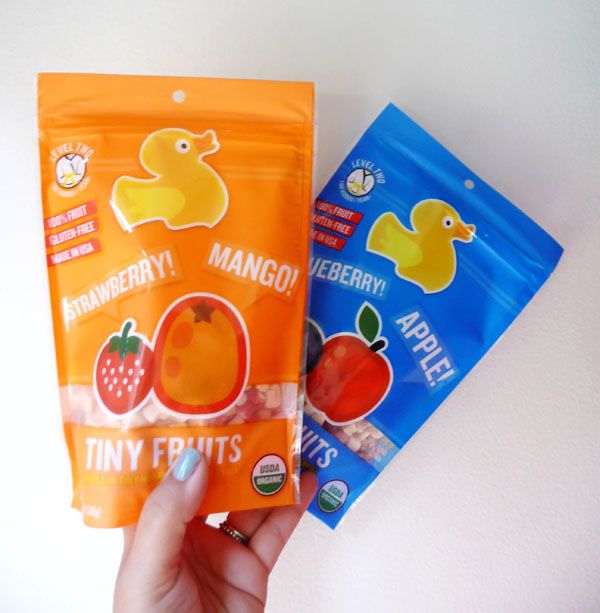 Little Duck Organics snacks are made from 100% freeze-dried fruit, in small bite sized pieces—making them perfect for teeny hands to hold.  Created by an enterprising papa who wanted to give his kiddos something healthy and delicious to snack on, Tiny Fruits are organic, zero sugar added, gluten-free, non-GMO verified, kosher, sourced locally when possible and delivered by unicorns on a rainbow! OK, so maybe not that last part. But they ARE pretty unbelievable. They can be enjoyed by children as young as 6 months, but honestly I like 'em too! They come in yummy flavor combinations like Apple & Banana, Blueberry & Apple and Strawberry & Mango. The company itself is adorable with a fun sense of humor, just look at the package everything arrive in!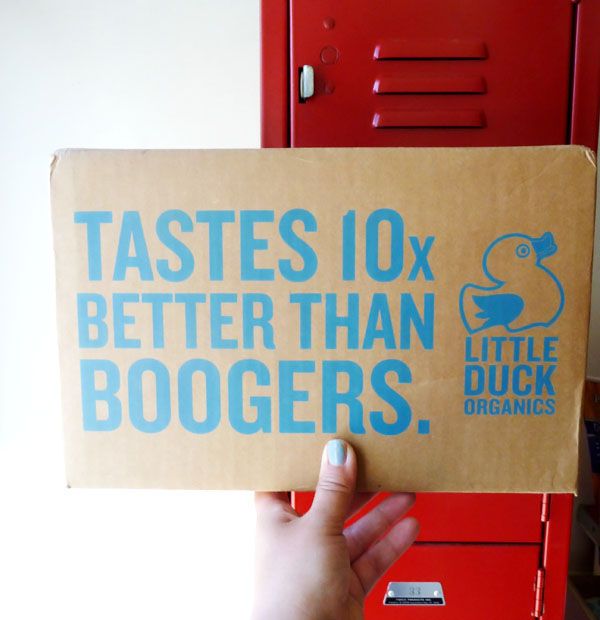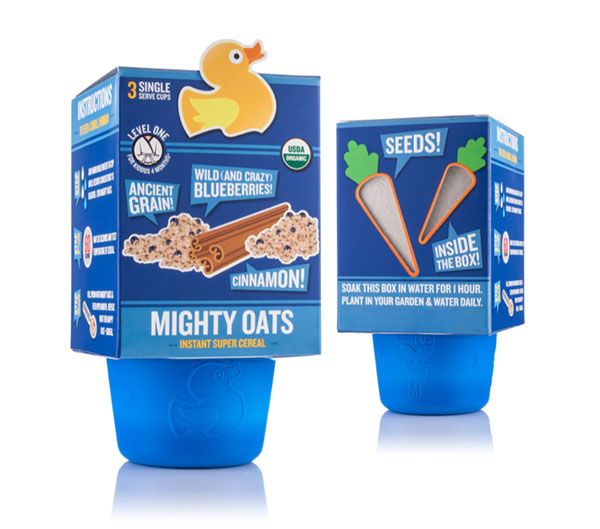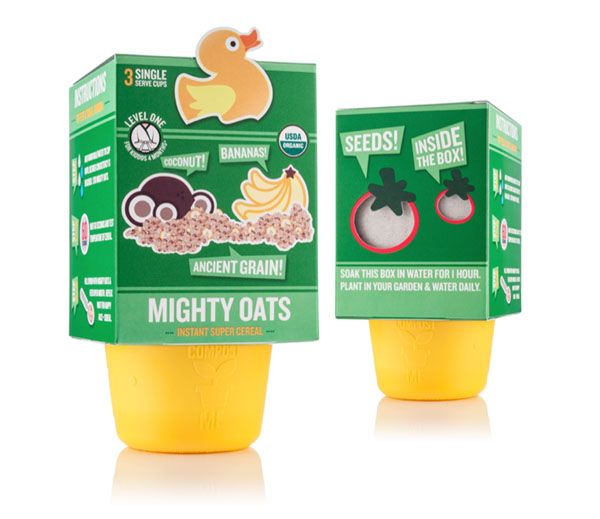 Back in April, Little Duck Organics also launched Mighty Oats, a certified organic instant cereal for little ones that comes in first-of-its-kind plantable and compostable packaging. Yes friends, you can PLANT THE BOX! The biodegradable cardboard packaging is embedded with veggie seeds. Super duper fun—and a perfect summertime activity! You can order Little Duck yummies from Amazon here
 or pop by Whole Foods. They also list retailers on the Little Duck site. If you give 'em a try, let me know what you think!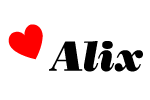 This is NOT a sponsored post, although Little Duck did provide me with samples of their product to try out. I just thought it was adorable and tasty and wanted to share….