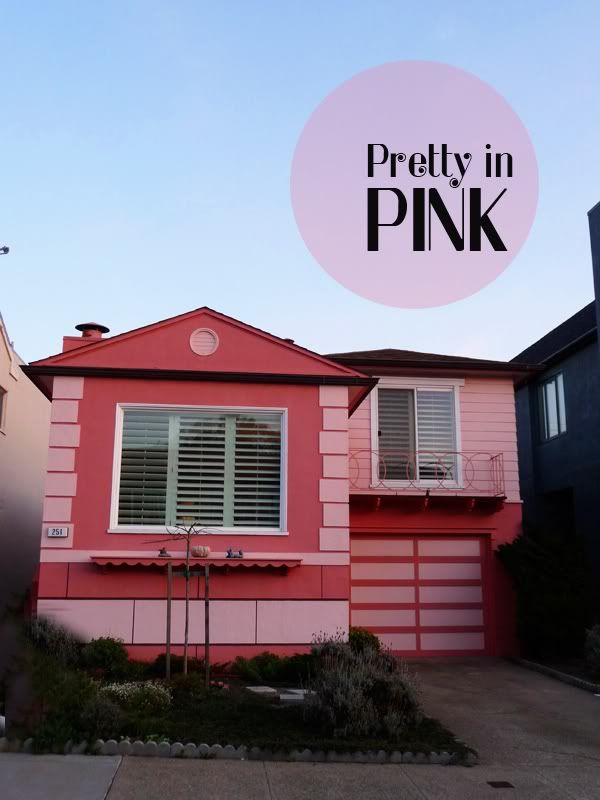 Whenever I see a pink house, I'm always intrigued. They stand out, that's for sure. Whimsical and quirky. It's such a definite choice. Like, you might buy red paint and it turns out a tad orangey. Or your blue might have a bit  of a gray-ish hue. But pink? There's no mistaking it. Someone decided that they were going to buy multiple gallons of bubble gum pink paint and roll it all over their home where it would remain for years to come. Was it a woman? A man? A couple? Did they fight over it or did one of them acquiesce and say, "Pink? Sure thing honey. I'm in."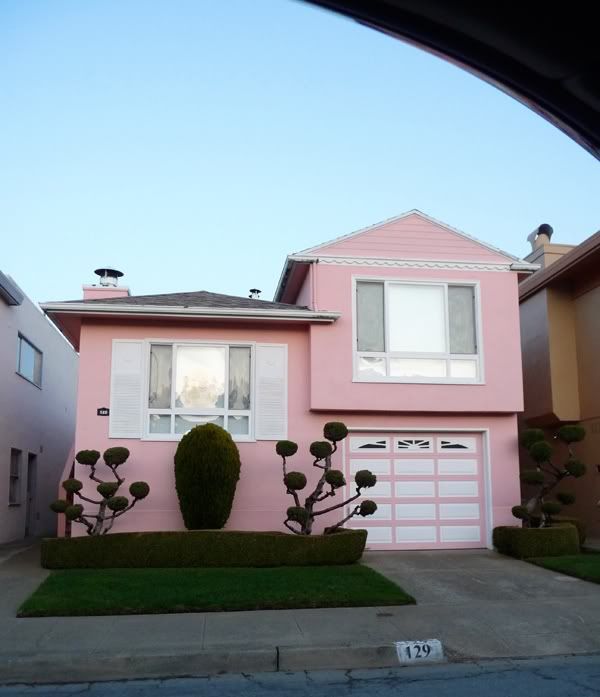 In my neighborhood in Flint, Michigan there was a Pepto Pink house that I was fascinated by. They had two big picture windows in front, and at Christmas there would be a green tree in one window and a pink, snow-flocked tree in the other. Yes, they were serious about their pink. One year there was a huge mural of a Budweiser beer can on their garage door. I liked to think that the hubs finally rebelled. This is their house:
San Francisco is known for her elaborate Victorians. But we also have some pretty adorable little 50s style boxy homes if you go to the neighborhoods. I noticed that every so often, I'd spy one that was a rollicking pink color and was totally charmed. A few years ago, I started taking photos of pink houses whenever I'd pass by. Here are a few of San Francisco and Oakland looking pretty in pink….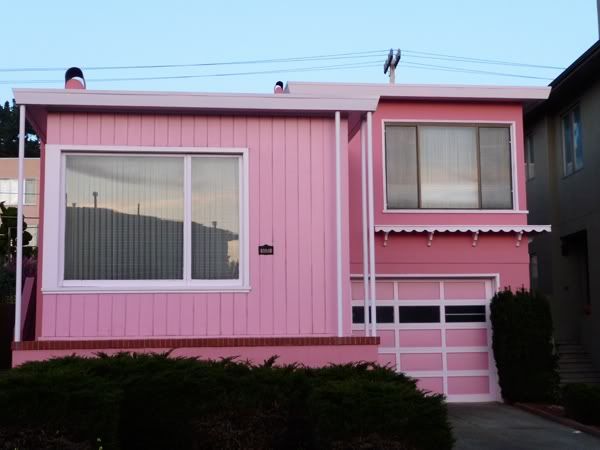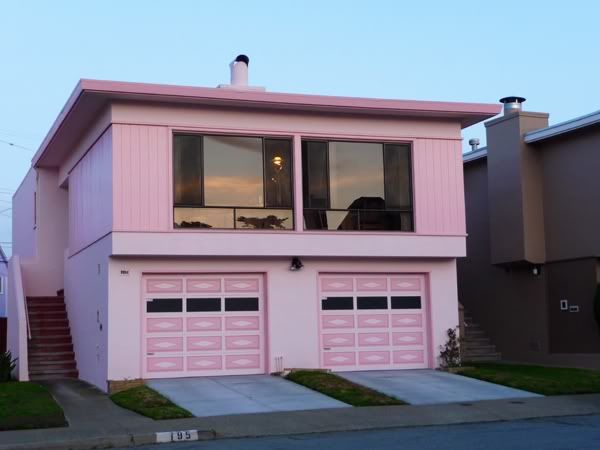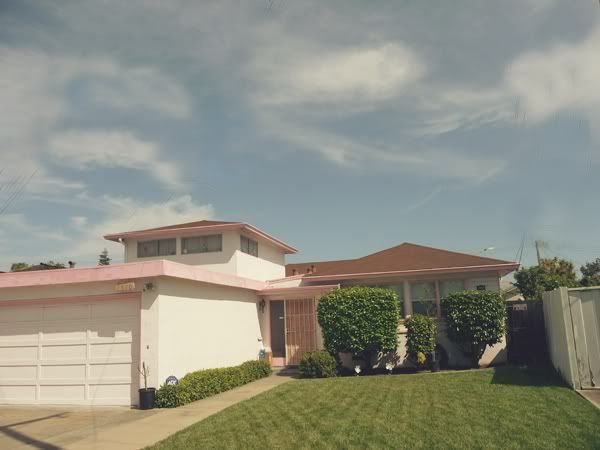 This next place was repainted last year and is now a boring beige. Sigh.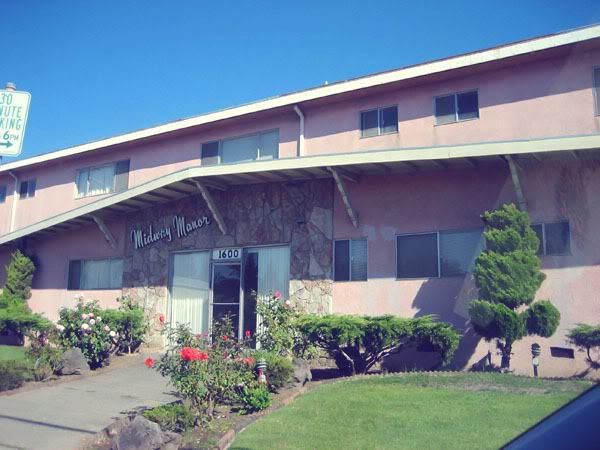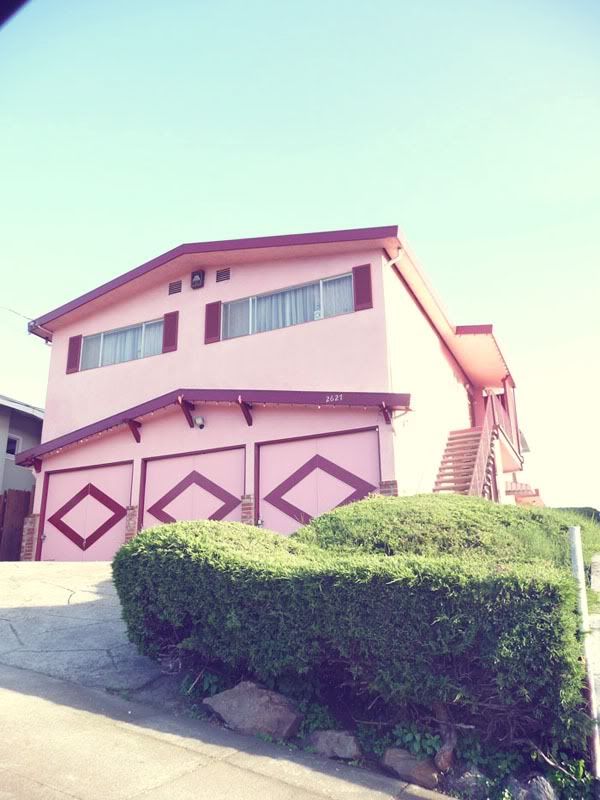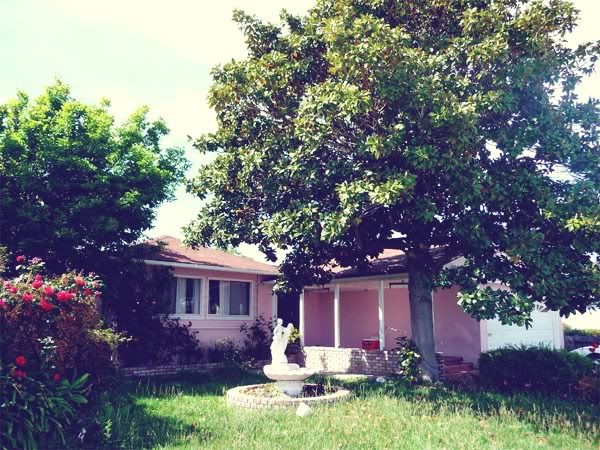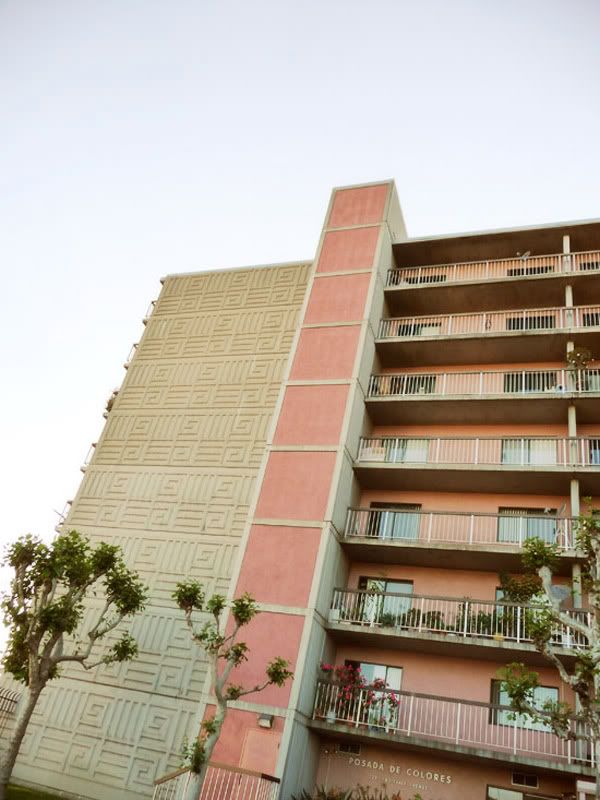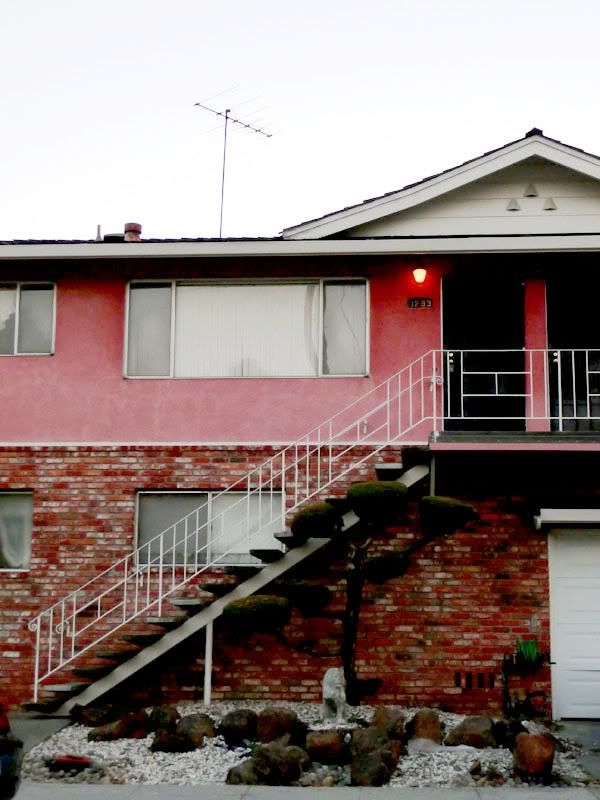 And thank you John [Cougar] Mellencamp: