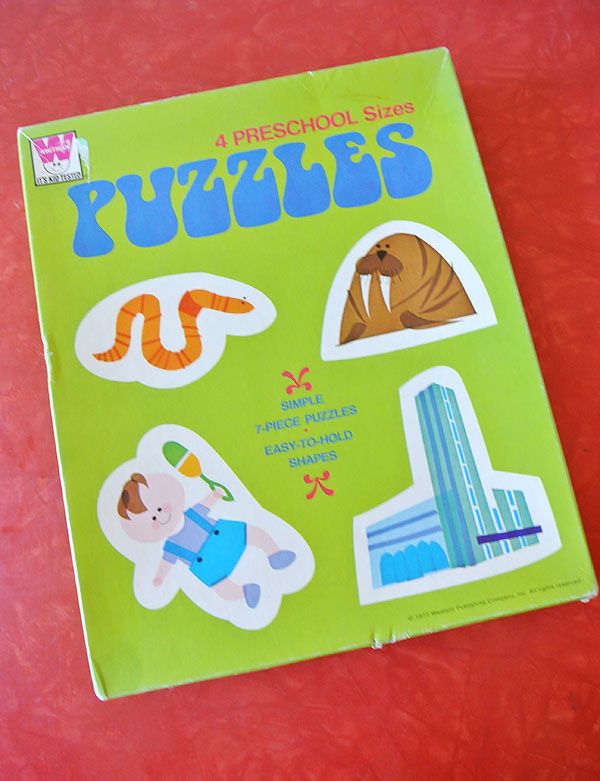 I was at the thrift store when I spied this little friend. The cover was a bit unassuming, but when I opened the box I was SO excited to see a collection of amazing illustrations staring back at me. The style is so terrific….playful and fun. I wish I could figure out who the illustrator was! Hmmm. The theme for this set is SHAPES. Let's take a lil look!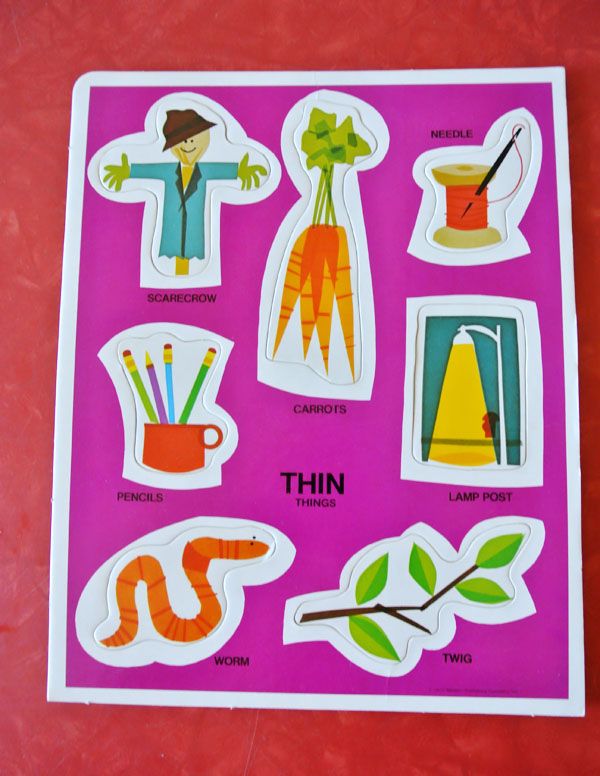 THIN THINGS! I love the carrots and that clever lamp post! OK that worm is pretty cute too.
FAT THINGS! Heh. OK, so it's *totally* not PC, but that walrus?? Adorable! And the piggie!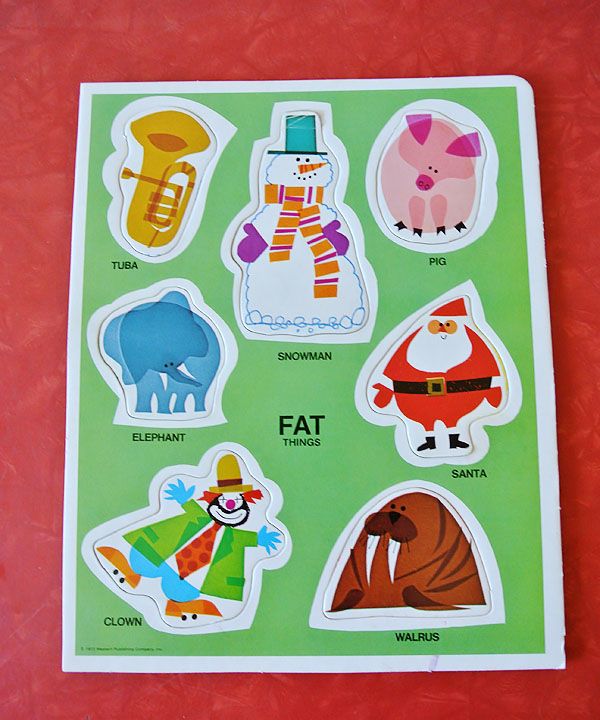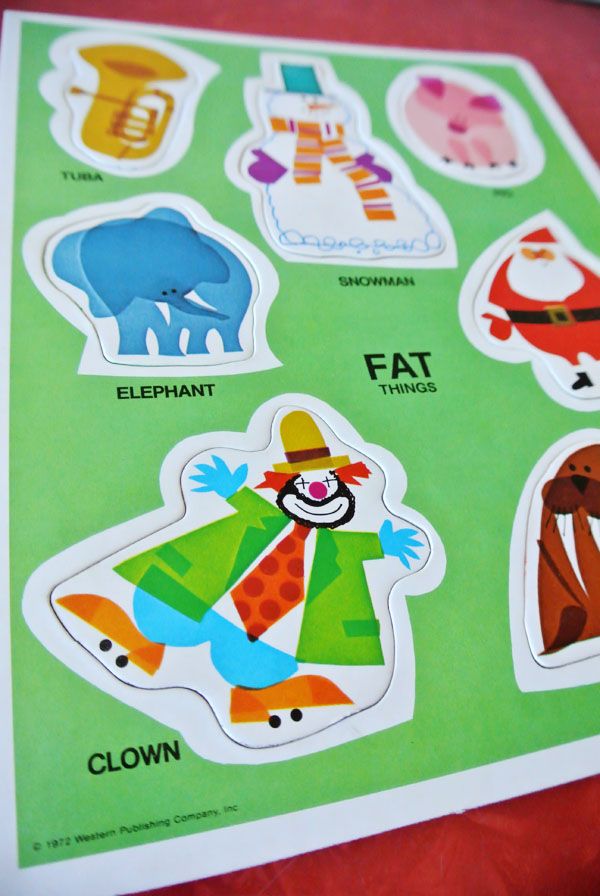 SHORT THINGS! Cute cute cute! The chip monk is a little bit Charley Harper no? And I just love that snail! And the mushroom.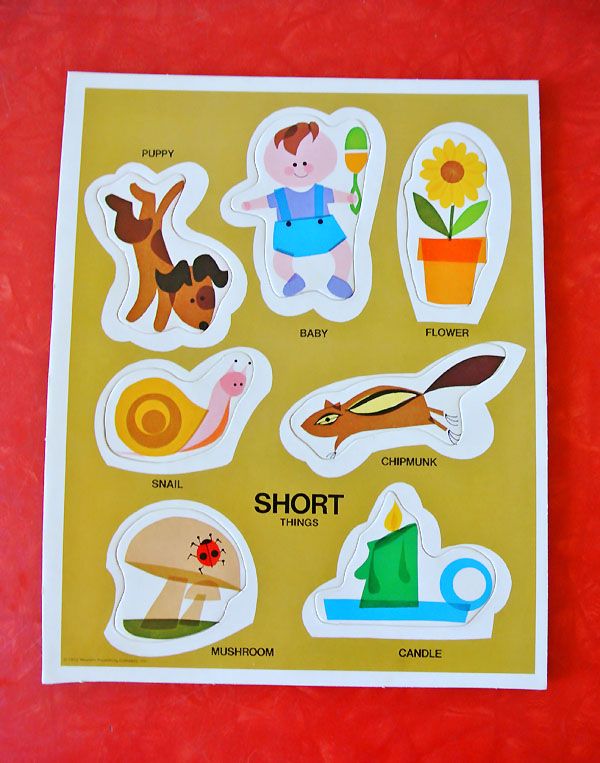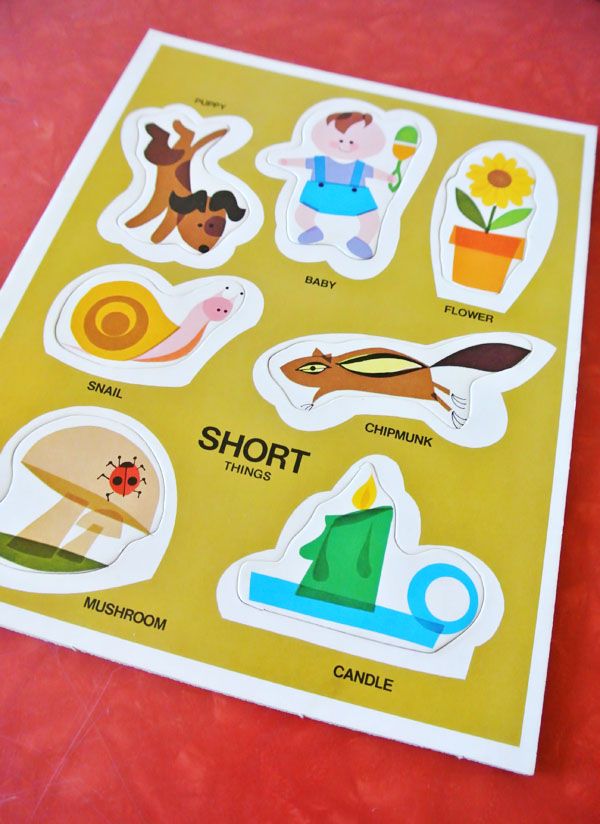 TALL THINGS! Oh tall things….this one might be my favorite. The lollipop tree with tire swing! That super hip dad with his white tie! A clown on stilts! Even the skyscraper is cute. Alas, the flagpole is missing. But I love these!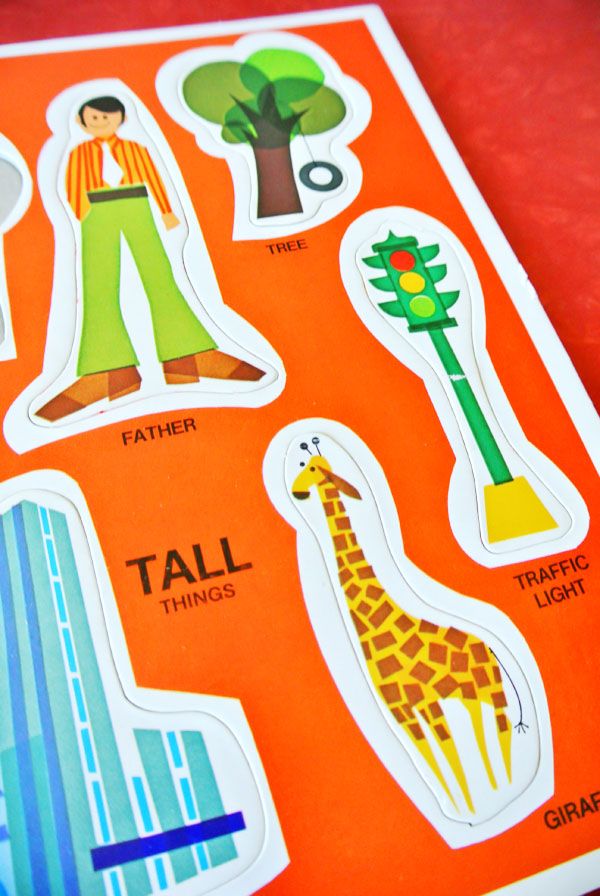 I know these are for really little kiddos, but I was always a big puzzle fan. I'm trying to encourage Wolfie to do them with me too! Do you like puzzles?