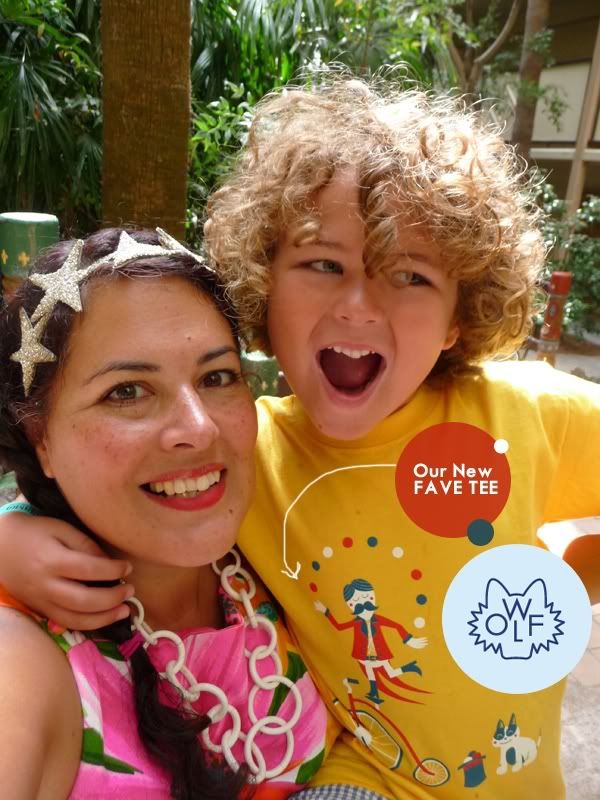 Right before we left for summer vacation, we received a little package from Made By Wolf….a really fun clothing company that partners with cool designers, illustrators and artists to create awesome tees for kids. The tee they sent us is SO colorful and fun, we love it! It's a bright marigold with a really playful Circus design by Alex Westgate—and who doesn't love a good circus design??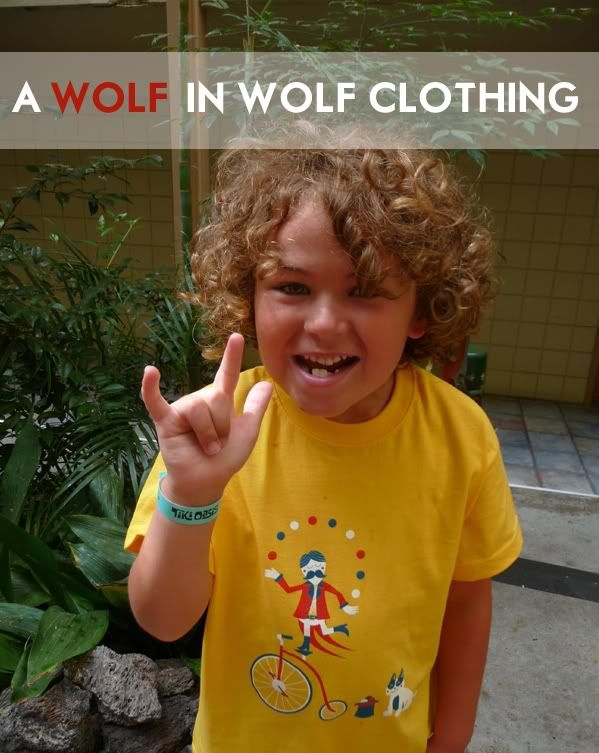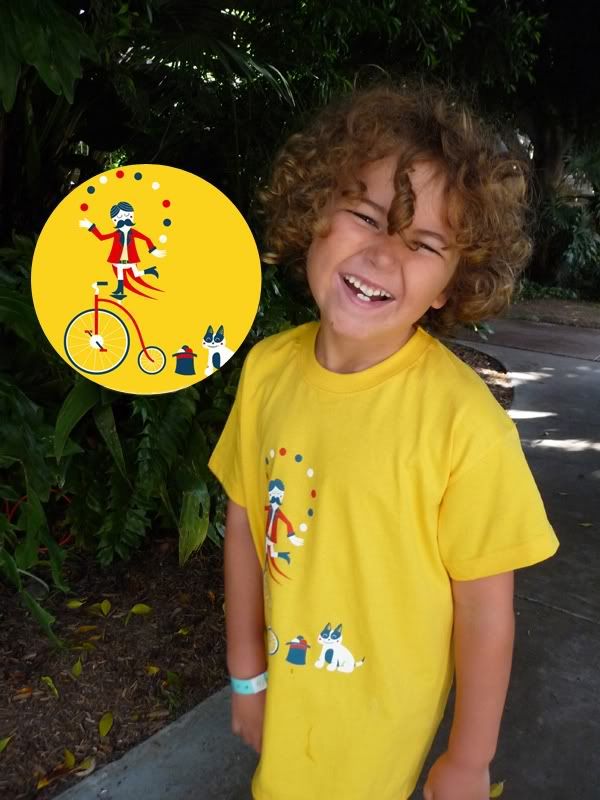 The shirts are generously cut and made of a great no-tag-in-the-back cotton. They release a new tee design every month and although they're based in Europe they ship worldwide! A few of the other designs I love: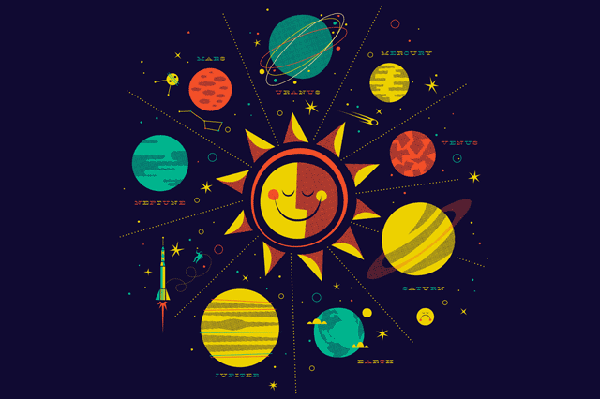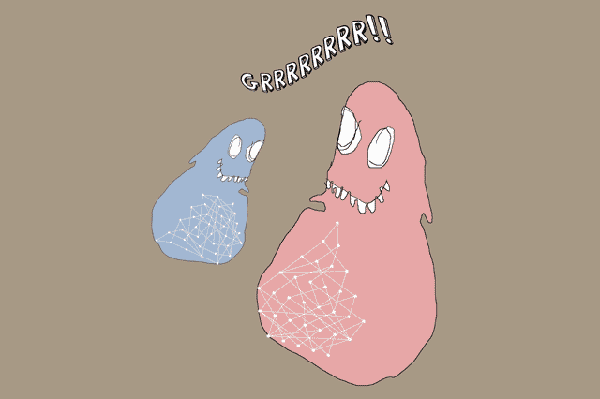 But really, this circus one is killing me with its cuteness. And our little Wolf cub is pretty fond of it too. I love a great tee that is groovy enough to be cool but isn't too hipstery so as to lose that sense of little kiddo playfulness.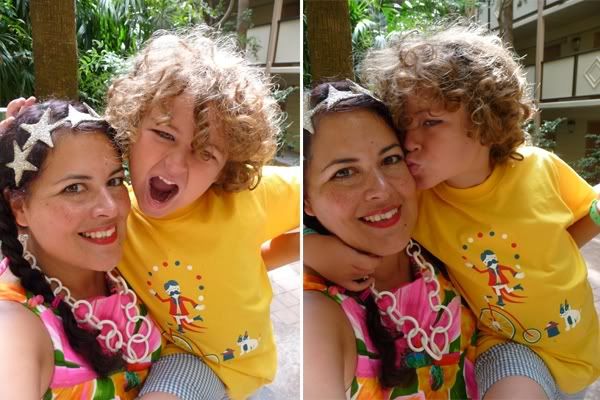 These pics were taken at Tiki Oasis (which I still have to tell you all about!) and Wolfie was exhausted. In the middle of taking these photos, my boy let out the biggest yawn…..and then a huge denial of, "I am NOT tired, mama. Seriously! I'm not tired at all." Â Mmm hmmm.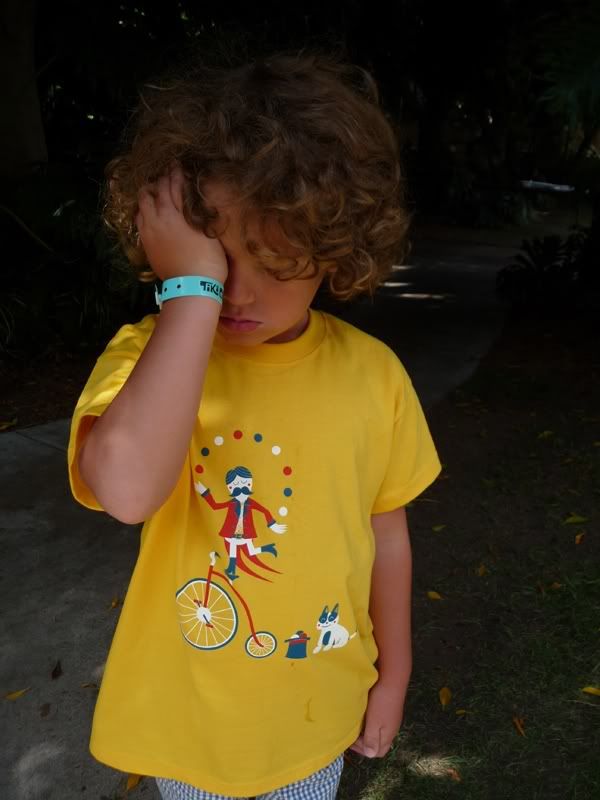 To get your hands on a super cute tee from Made By Wolf, swing by their site. You can also read up on all the cool designers they are featuring. There are plenty of other cute designs, but we say GO CIRCUS!