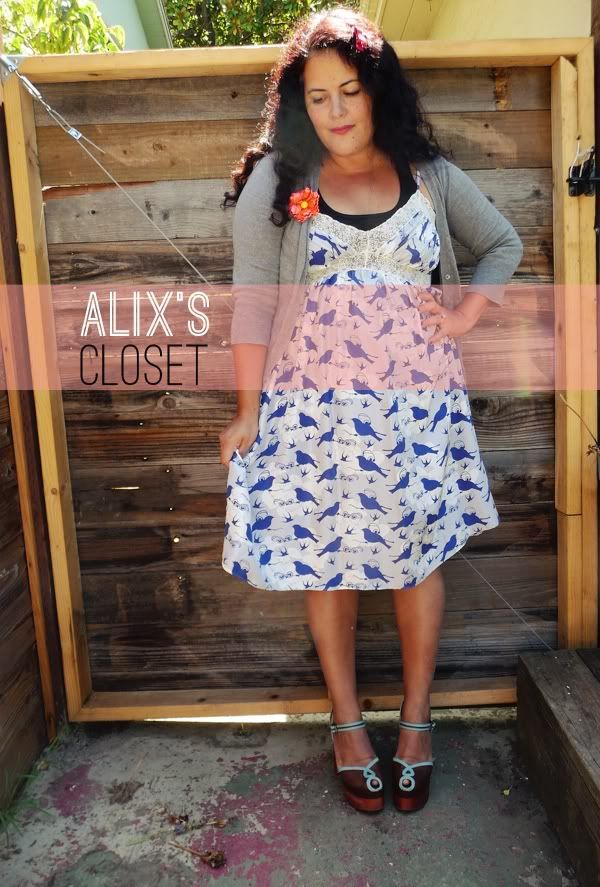 My parent's have been visiting us and it's been awesome. As a special treat, they took me out for a belated birthday dinner. It was just me and them—Wolfie and Greg stayed home. This was highly unusual. My parents hate to go anywhere WITHOUT Wolfie (hee).  It was a real treat for me and something we haven't done in ages! I wanted to dress up and since I didn't have Wolfie with me, I took advantage and wore my big ol' Mary Jane platforms.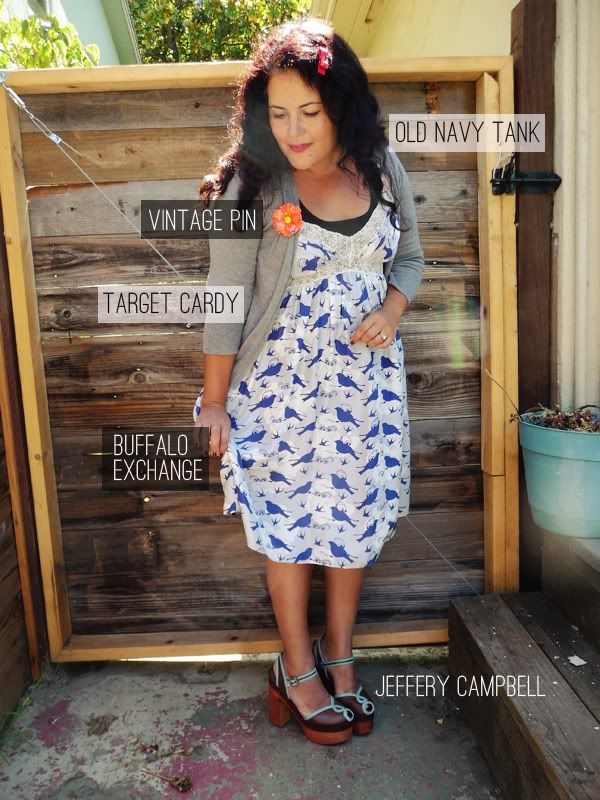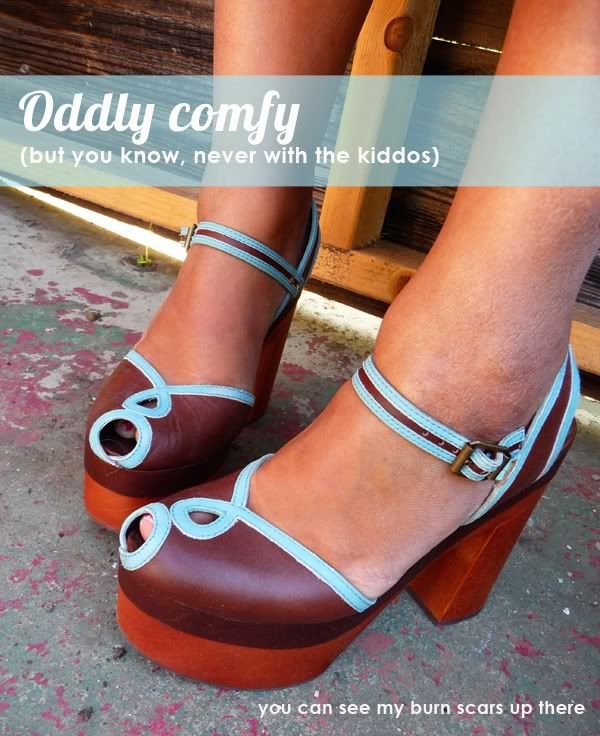 Lil Sidebar: Right after I graduated college I was working in a restaurant…as I was clocking out, a new employee (who hadn't been trained properly) dropped a vat of boiling chicken stock and it splashed across the kitchen and on me. I received third degree burns on both my ankles. It was pretty major. I couldn't walk and had to eventually have a skin graft. It was excruciating, but I was also extremely lucky and I'm 100% fine and dandy now. I just have a lil bit of scarring. Just in case you think I had extra dry skin or sumpthin.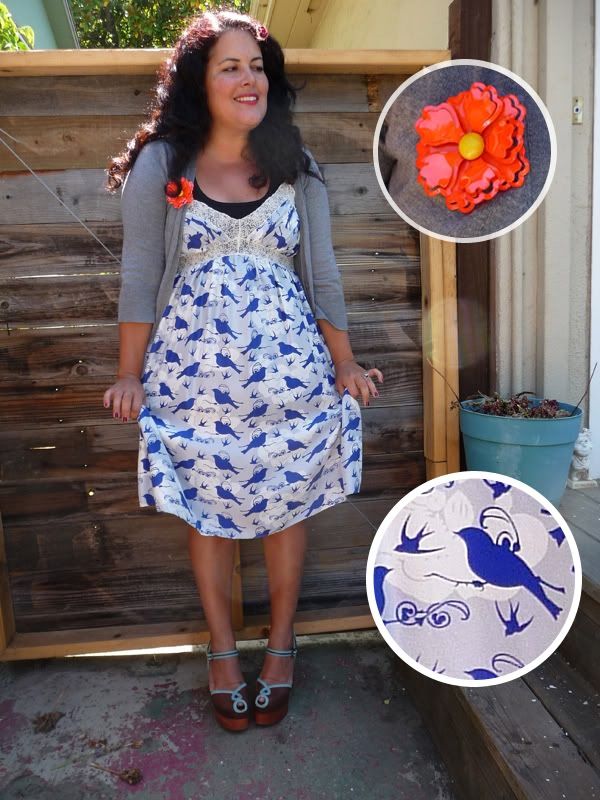 I am a cardigan lover—I rarely go without one. I find them great for our fickle weather! (And ok, my arms are pudgier than they used to be and they cover that up too….) I love to wear necklaces, but since the dressie had lace trim I decided to skip the necklace and just add a pretty vintage pin for a little pop of color.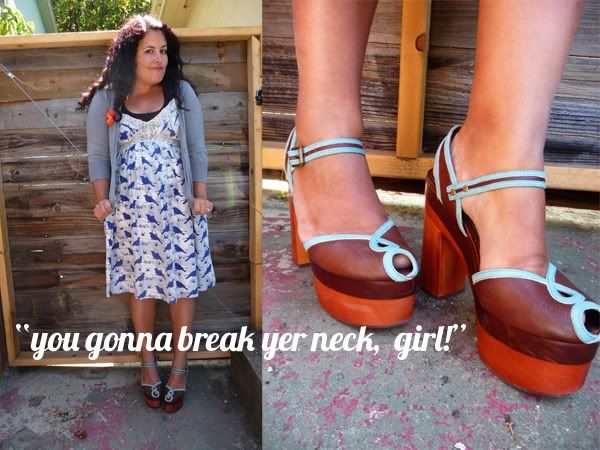 I love a good platform shoe, I find them very comfy to walk in FOR A HEEL (they aren't comfy compared to, say, a sneaker!). But I do have to say I'm not really into this trend of crazy gigantor platform clodhoppers that lotsa fashion bloggers are wearing. I have a sneaking suspicion that most of them don't even wear those shoes for anything but the photos. Then again most of 'em are younger and don't have kiddos, so what do I know! These shoes were a leeeeetle bit bigger than I was expecting, but manageable. (I know my friend Jenny is raisin' a brow at me right about now!!! haha!) And for special occasions they are kind of fun! I feel nice and tall (i'm just shy of 5'3″ in real life).
WHAT I WORE:
+ Grey cardigan, Target
+ Black tank, Old Navy
+ Jeffrey Campbell Crosby platforms, Free People
+ Pretty Birdie Slip Dress, fleurette from second hand shop Buffalo Exchange (orig. from anthropologie apparently!)
+ Enamel flower pin, vintage shop