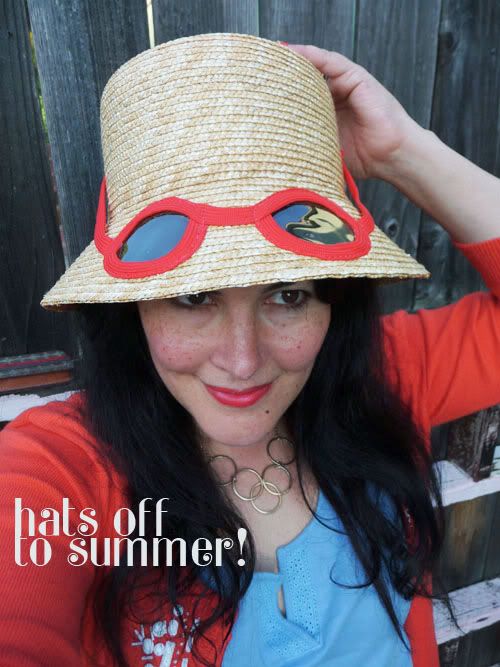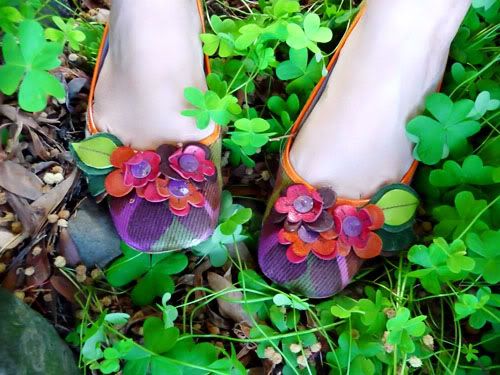 You have to understand, Â summer in San Francisco is like fall every where else. Sometimes we get cold rain…sometimes we get heat…honestly, we never know what to expect! A cardigan really is a girl's best friend. I'm always on a mission for cute outfits that make me feel happy but still let me keep up with my kiddo on the playground. This is the kind of thang I've been wearing around town! Â Color (of course) but layers to anticipate a change in the sunshine factor!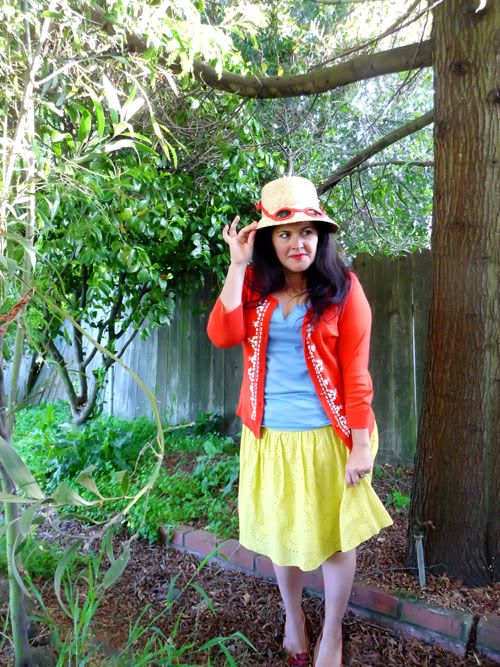 As you guys know I'm a huge vintage addict, but honestly I think you can find cute stuff just about anywhere—if you  keep yer eyes open. I had seen a beaded cardigan in the Kate Spade window.  It was vintage inspired, but the color was a bold and punchie yellow. Most beaded vintage cardigans are black or dreamy pastels like baby blue and petal pink. I loved this modern twist Lady Kate was doing. It was SO lovely….but it was also $300. Ack. Plan B went into effect. Check this out: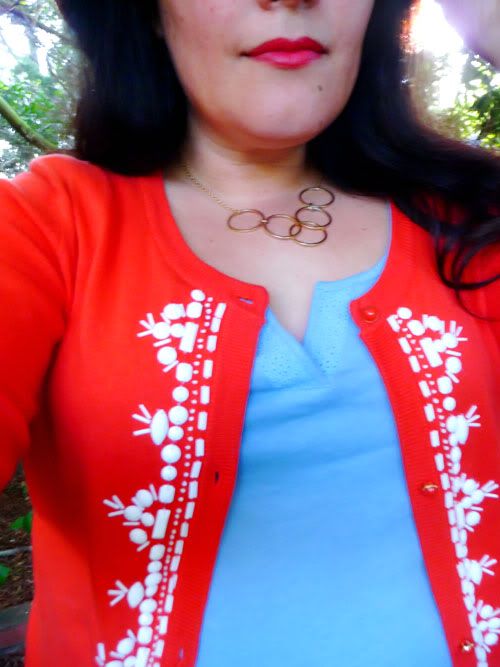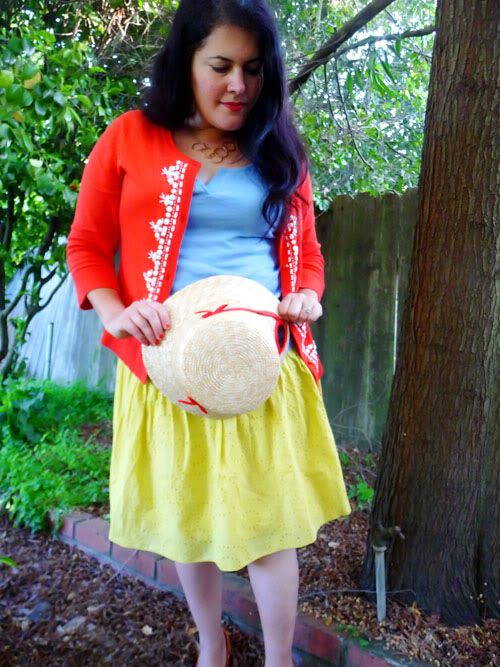 + Beaded cardigan, Target
+ Baby blue tee, Old Navy
+ Yellow eyelet skirt, Old Navy (also came in bright kelly green)
+ Golden rings necklace, vintage
+ Sunglass hat, Kate Spade
+ Plaid flower shoes, vintage miu miu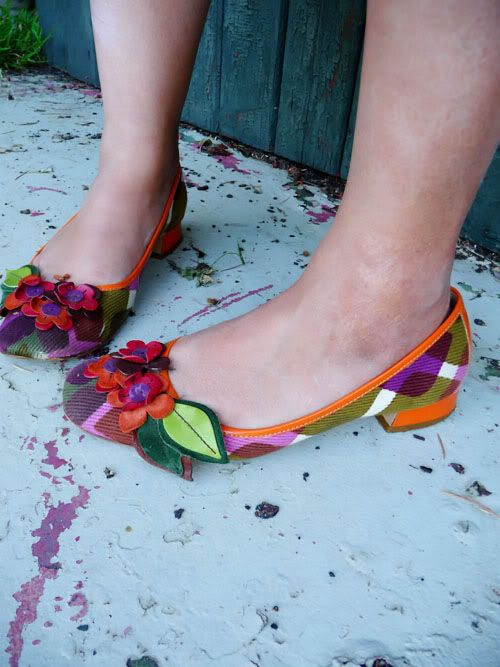 These are my favorite shoes ever….plaid with patent orange heels and trim and little flowers on the toes. They were a birthday prezzie from Greg several years ago (he wisely scooped them up on sale!). Yes, my guy is a most excellent gift giver!! I went a little spendy on my shoes and hat, but I think this outfit would look just as sweet with some stylie shoes or sandals from a more affordable brand.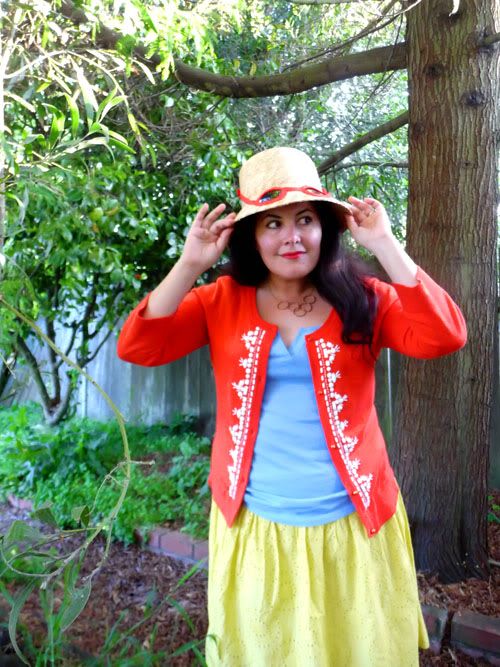 So there you have it. A summery, mama-friendly ensemble!