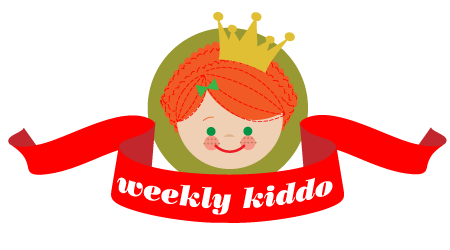 Oh, Avery, your room is almost as adorable as you. And that is saying a lot, since that room is flipping amazing! I will probably write a full post on that vintage-inspired bed mama Corey created, but Avery, YOU makes my heart smile!
Florida native, Avery is two and a half and 95 percent of her wardrobe has been lovingly plucked from thrift shops by her mama. But I think there is some serious sparkle that is added to each outfit courtesy of Miss Avery.
She is the youngest of three kids, with two older brothers—just like me!  She's a typical girl, a typical two-year-old, and a typical third child- melodramatic, stubborn, spoiled, drama-queen, and wants things HER WAY! (but all in the best way, of course, her mama notes with a smile, I'm sure.) Perhaps it was Avery's idea to put this color combo together, which totally works, if you ask me…
And she likes a whole slew of things like: her thumb and her Gee-Gee (that's her blankie), Mickey Mouse, Pink Power Ranger.  And she loves kitties and bicycles too! Just like in this piccie!
She loves a good song–especially if you spell the words out. Her two favorite songs are Y.M.C.A.  (we have a membership at the Y, and she loves singing it when we go!), Saturday Night (by the Bay City Rollers).
Avery is a puzzle maniac and of course, rocks her big girl bed.  She likes to eat yogurt (pronounced Hogurt) and doing things "myself".
And this little Miss has got style for daaaayyysss.
BTW, Avery has a thing for the color pink and My Little Pony.  Because she's awesome.
Why she even likes mini golf!  Ever since Avery and her family played in Myrtle Beach a couple months ago, she asks, "are we going to miniature golf?" at least 20 times a day!
Things Avery isn't a fan of: going in the potty, taking a nap (she and the Peach could chat about that for hours), not being able to do what big brothers do, and other babies or toddlers near HER stuff.
Oh Avery, you sound like a hoot!  And I know you and the Peach would get along like a house on fire.
And P.S.  here is a bit more about her big girl room! Hee hee!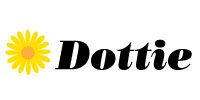 PS:  Do *you* have a stylish kiddo you'd like to show off? Send 'em our way! You can find submission details here. We love all kinds of kiddos…. vintage and thrift loving liddles, modern grooviness tots and simply sweet, down-to-earth kiddos.