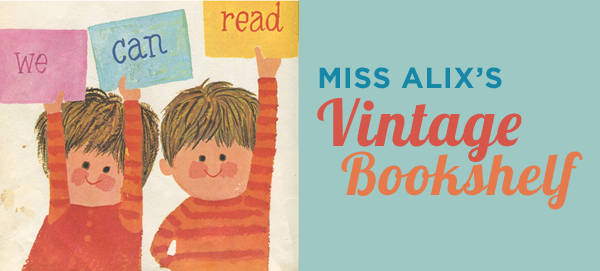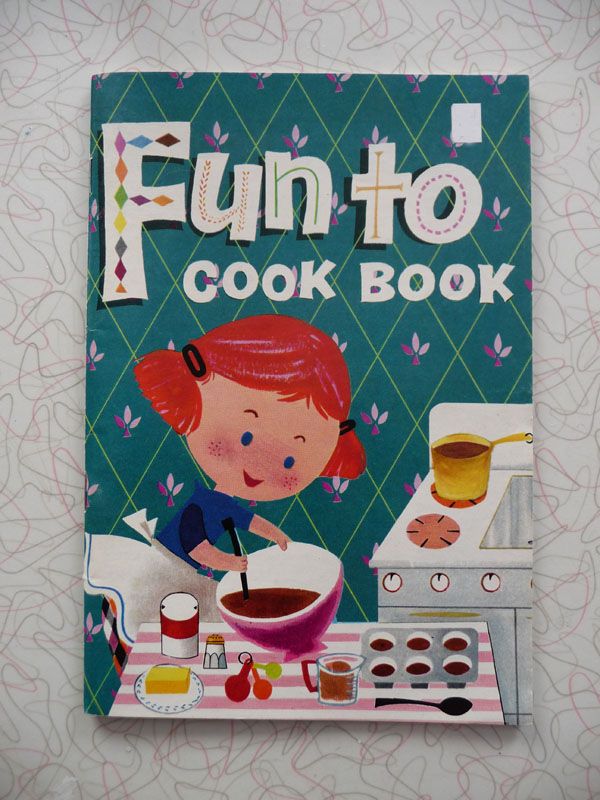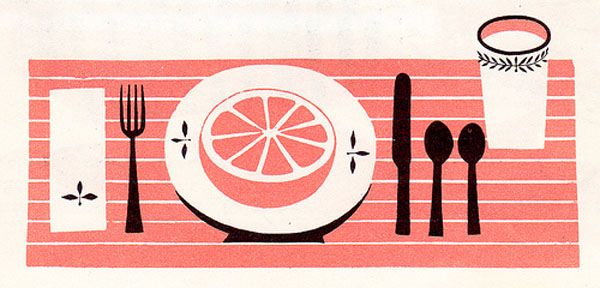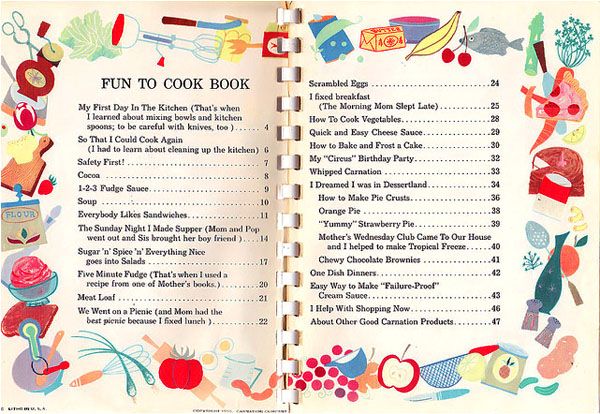 This is the cutest little kiddo cook book ever. Easy peasy recipes and the BEST little spot illustrations throughout. I mean, two words: harlequin pants. OH YEAH.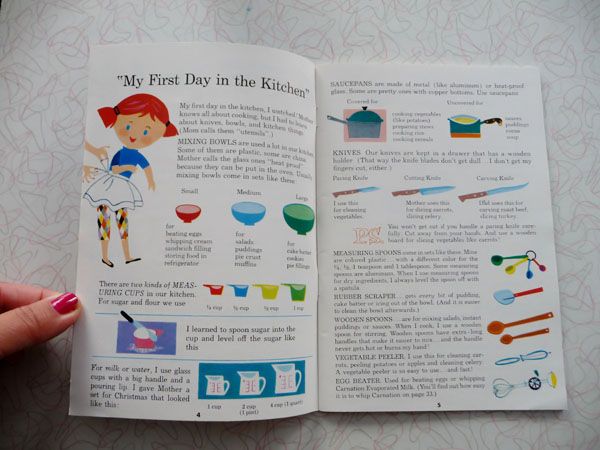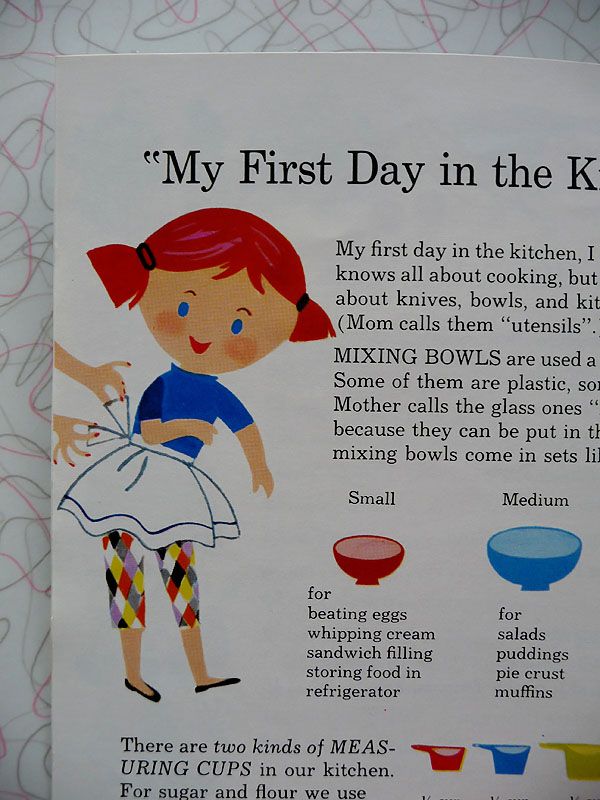 Aren't they amazing?? Uh oh….here she is again!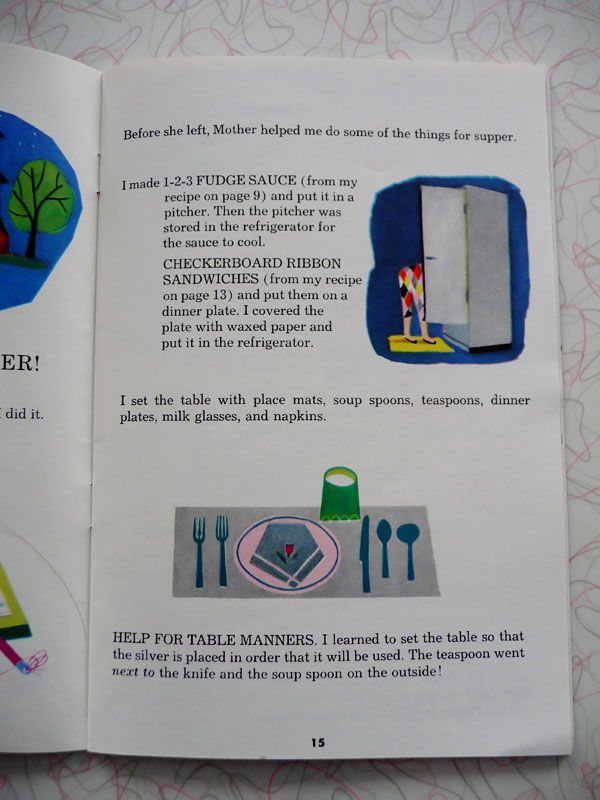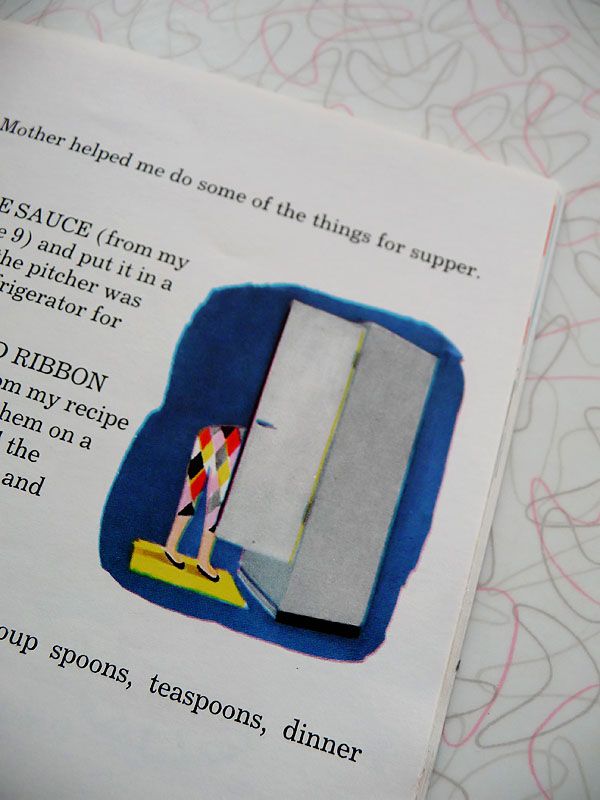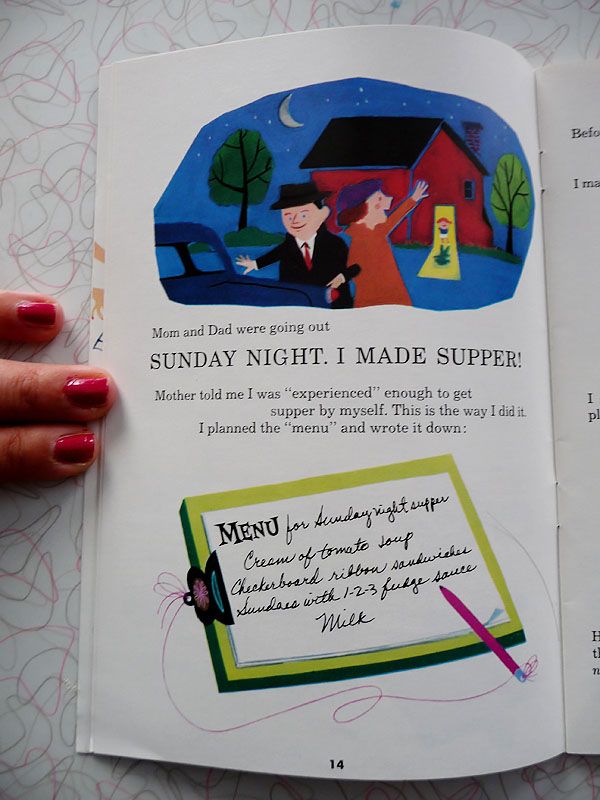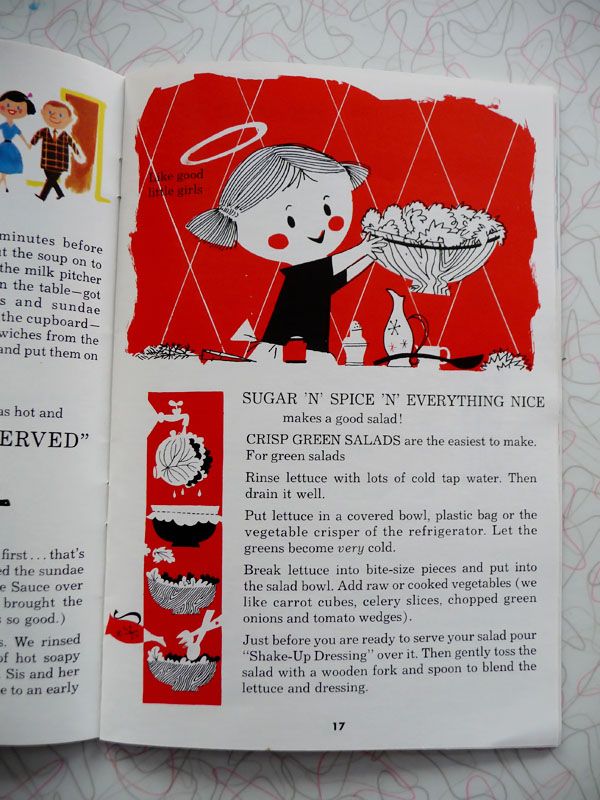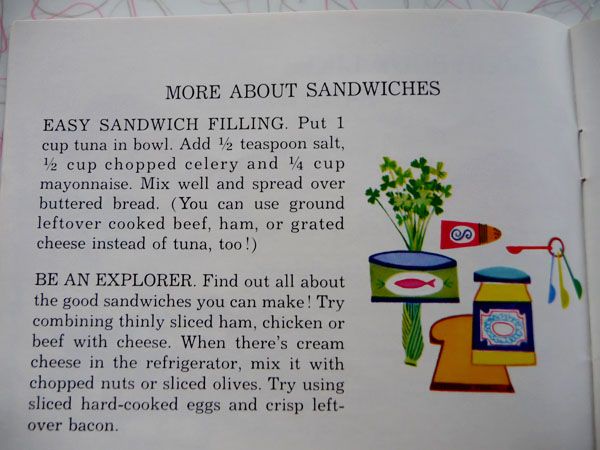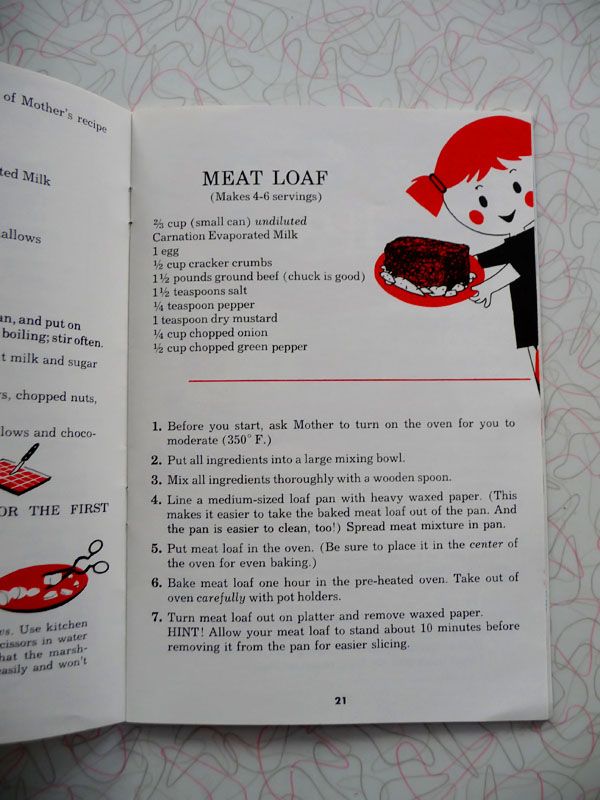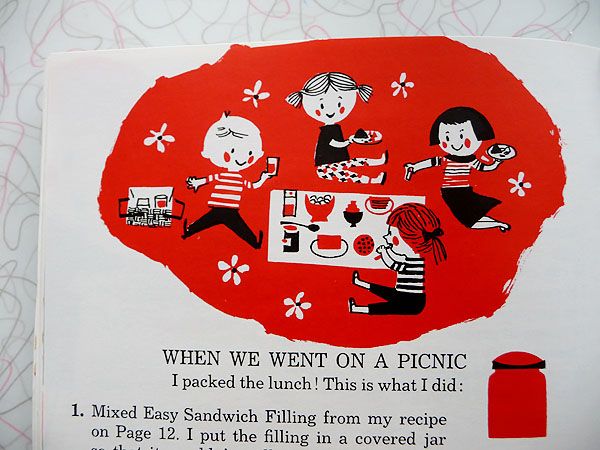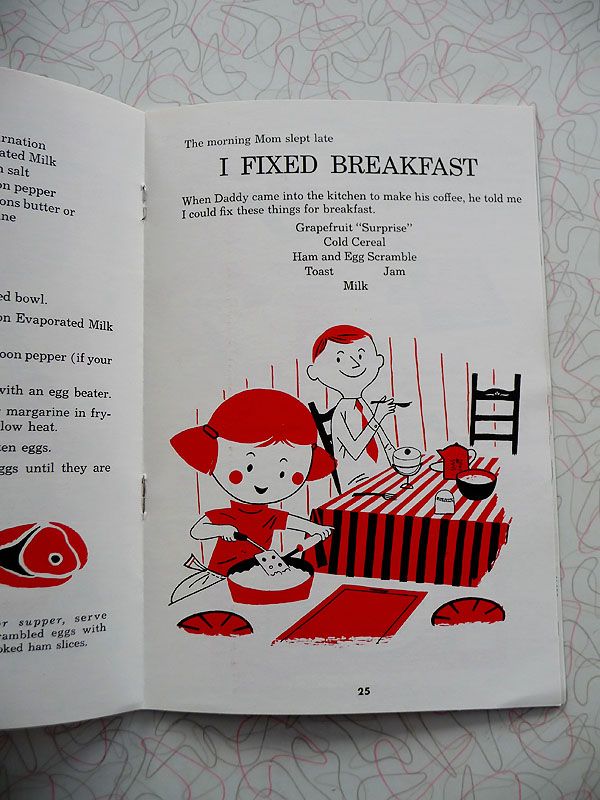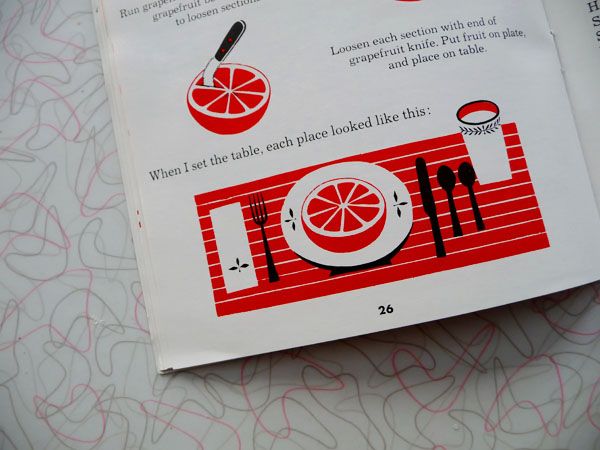 So amazing!I love cook books, don't you??
Compiled by Margie Blake. Carnation Company. 1955. Reprinted in 1964. And then 1978. And even the 80s. Who can blame 'em!
To see the more from the Vintage Bookshelf Collections, go here!