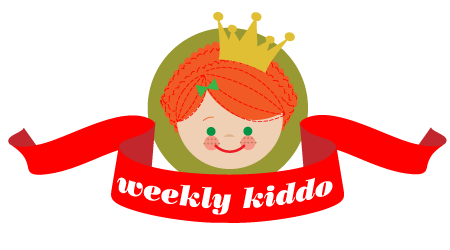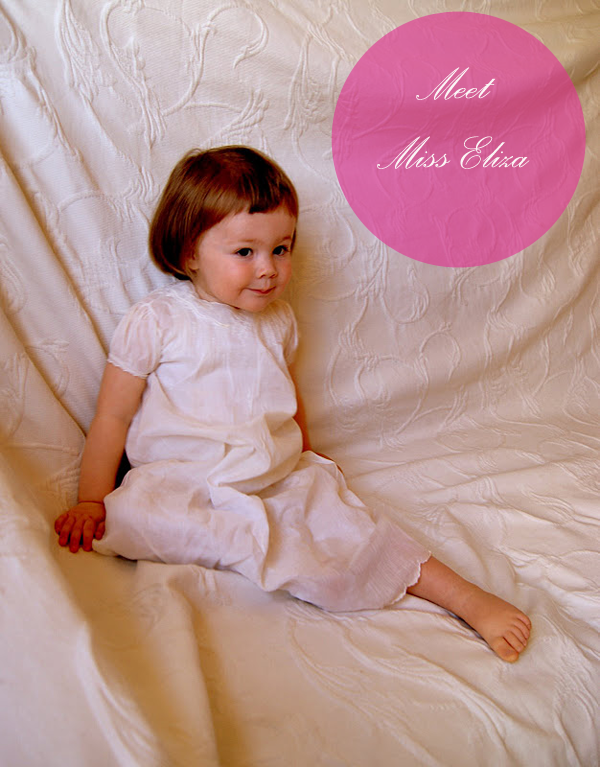 We have a real little sugar snap here today named Eliza. A spitfire two year old who has quite some delightful style to go along with her sweet personality.
Her style is a perfect mix of vintage finds, snappy pieces as  well as quite a few lovely items handmade by Mama, like this merry little friend made without a pattern no less!
Eliza loves  good red and thinks primary colors (sorry, pink) are grand additions to her closet. Which usually leads to great kiddo style! And when in doubt, add a  Cookie Monster.  Great fashion advice, Eliza!
(Vintage jacket)
Eliza is a fairly opinionated new inductee to the Terrible Twos Club, and has an inclination toward the dramatic—which she comes by honestly, says her Mama. Just like all fashion geniuses!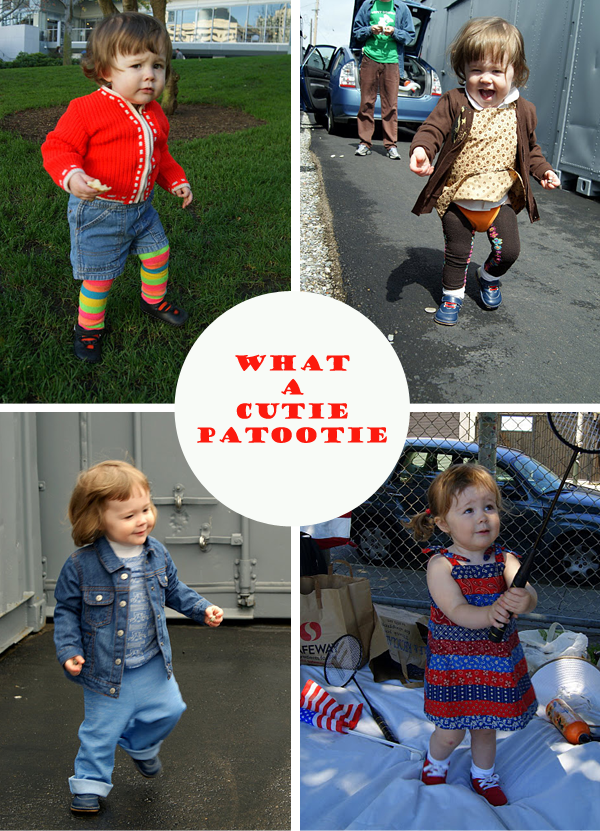 Upper left: Red Sweater – vintage Etsy, lishyloo; legwarmers – KnottyBabyLegs; Shorty Overalls – lishyloo; striped socks – SF Giants
Upper right: Monkey Sweater – dress by Hannah, our babysitter; legwarmers from KnottyBabyLegs; Monkey to the Moon sweater – Mini-Rotation, from zulily
Lower left: vintage HealthTex combo
Lower right: dress made by Mama
Jody also had this to say about her little girl:
"Miss Eliza adores Disney movies of all ilk, as well as Kiki's Delivery Service and all things Curious George. (Given the chance will describe the full plot and characters as best as her limited language abilities allow!) She also loooves Star Wars, no joke; she "reads" the scrolling words at the beginning and goes on and on about Chewy, the Princess, and the robots!"
We were curious what her favorite toys were, and mama informed us:
"Eliza's favorite toys are her Playskool Holiday Inn, a nude Justin Timberlake marionette (!!), and her little Wubbanub monkeys and bear. During booktime, her current top picks are Madeline, Sesame Street ABCs, Tootles the Train and occasionally Olivia—although all of those choices might be yesterday's news by this evening! On outings, she enjoys pressing the auto-door button on every store we pass and sitting on every stoop, chin in her hand, like Jackie Coogan in The Kid."
This little miss is also fond of yogurt and granola, granola and yogurt, dry granola….and sometimes yogurt. Did we mention she likes yogurt? All of that said, her very favorite thing in the world is her baby sister, Gillian, who adores her in equal measure, and she never misses a chance to make the baby giggle like a maniac.
Awww! What a sweetie!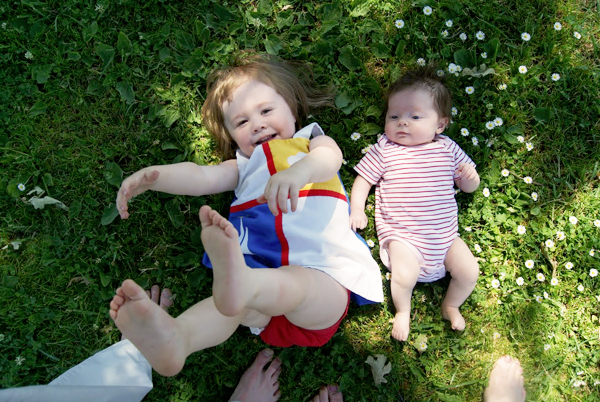 (Vintage dress)
Aww, you are such a cutie, Eliza. Especially in your aunties's vintage Polly Flinder's dress. So sweet!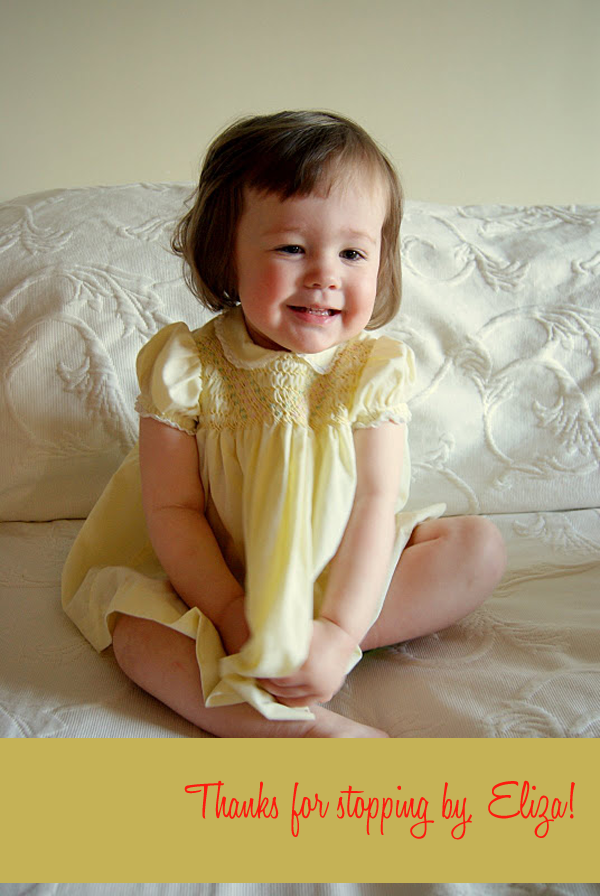 For more of Eliza and her sister, be sure to check out Jody's blog, Rocket City Digs!