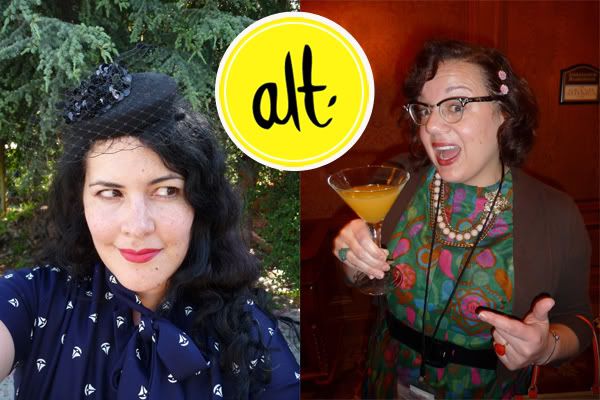 Dottie and I are extremely pleased to announce that we'll be speaking at the Altitude Design Summit again. You may recall that Dottie and I spoke last year (and I had my awesome "moment" with Mondo from Project Runway! You can read about my hi-jinx here!). It was such a blast. This year we'll be on two different panels, so there'll be more Kiddo Maddness to love!
In case you're unfamiliar with the Altitude Design Summit, ALT is an amazing gathering of design, style, fashion, food and lifestyle bloggers. It's a great way to get inspired, meet new people and learn great tips to take your blog to the next level. It's also alllll wrapped up in a very stylish bow, which design-lovin' folks are sure to appreciate. But really, it's about all the cool peeps you get to mix and mingle with. It's kinda like summer camp for grownups.
Alt Summit
January 18-21, 2012
Salt Lake City, Utah
We've created a place where design and lifestyle bloggers in all their forms— foodies, photographers, travelers, fashionistas, interior designers, product placers, adventurers — come together, share ideas and connect with marketers. There will be discussions on how to grow your site, how to fund your site, how to keep your site above the fray. You'll find panels on blogging etiquette and blogging ethics. People will share good advice for creative entrepreneurs. Friends will be made. Contact books will be filled.
Are you planning on going? Blogging conferences sound like a weird thing, but truly they can be loads of fun. And Dottie and I would love to see you! Sundance is happening at the same time, so hotels are selling out fast….if you are thinking about it book them thar tickets NOW! Whoo hoo!