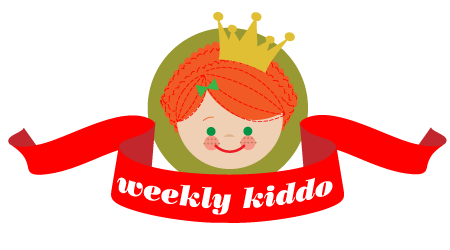 This is little Gia. Except she's not so little anymore! She's a rockin' seven year old with a great sense of style. While technically we've never met, I've "known" Gia since she was a really cute lil sprout. When her awesome mama Tammy sent me these pictures I was stunned—WHO IS THIS LITTLE LADY???? Gia has the raddest personality which you can see in all these photos. I should have called this post, "The Many Magnificent Faces of the Lady Gigi". This kiddo is so expressive, creative and fun. Miss Gia, we luv ya! On with the show….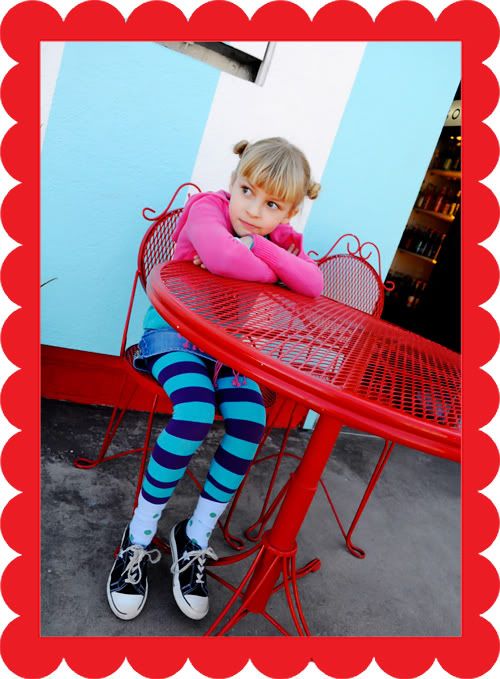 + Denim skirt, Gap Kids
+ Pink hoodie sweater, Gap Kids
+ Stripey socks from Mini Boden
+ Converse One Stars, Target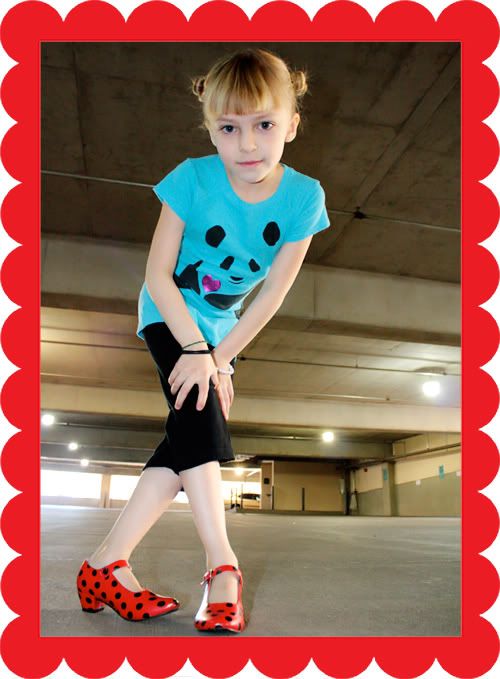 + Black leggings, Target
+ Blue graphic top, Target
+ Flamenco dance shoes, Hissyfits
Ahhhhhhh! Those polka dot Flamenco shoes? Yeah. I die. Is it wrong to covet a 7 year olds footwear??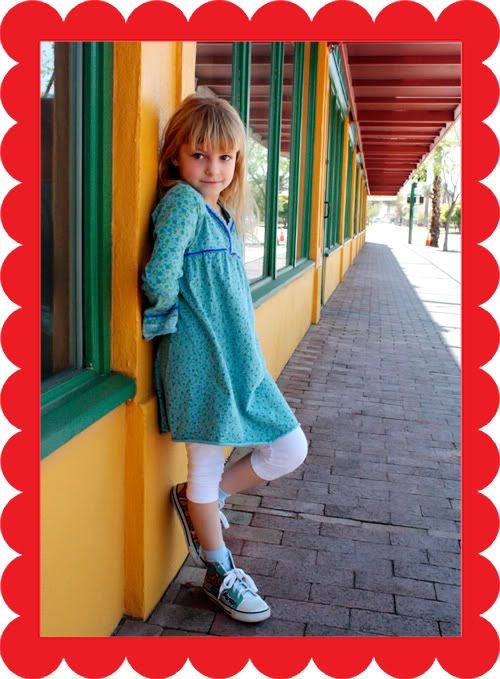 + Baby Blue flower dress, Naartje
+ Sassy sneaks, J.Pierce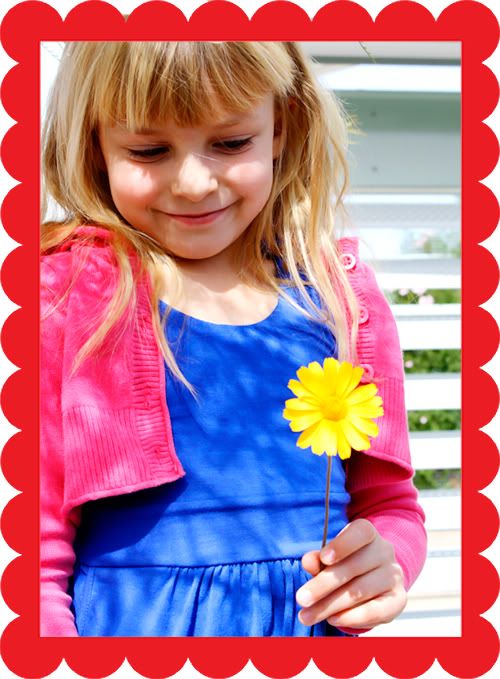 + Dressie, TJ Maxx
+ Denim Capris, TJ Maxx
+ Pink Sweater from The Gap
+ Silver flats, Hannah Montana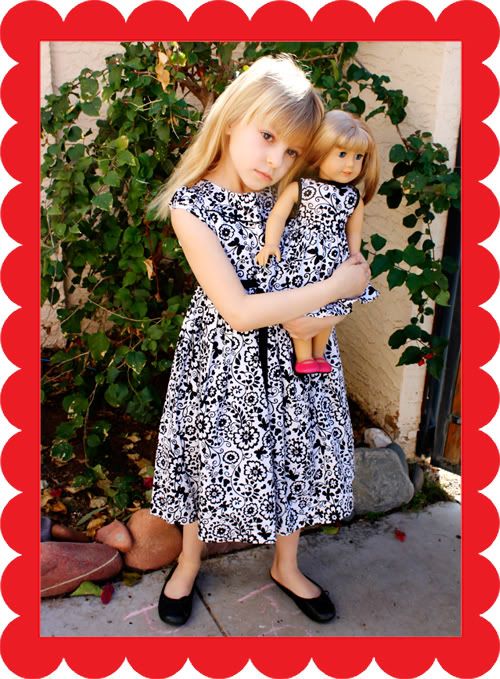 + Black and White Girlie Dress, Polly & Friends (via TJ Maxx)
+ Yes, the dollie's dress matches. I would have KILLLLLLED for this when I was a little girl!
And then because they were so fabulous, I just had to see those polka dot Flamenco shoes again: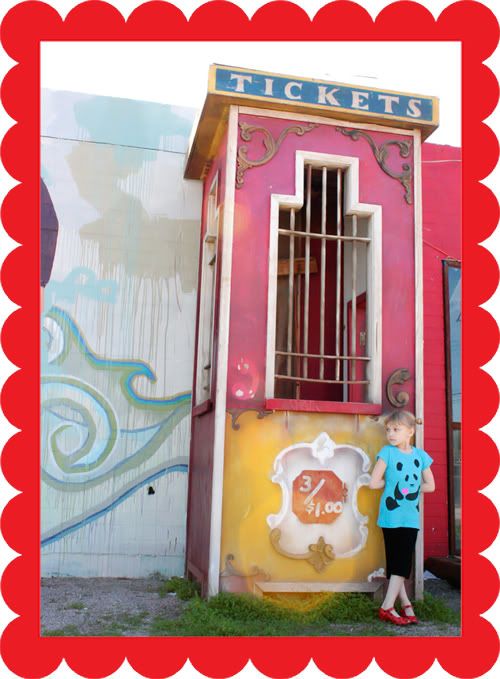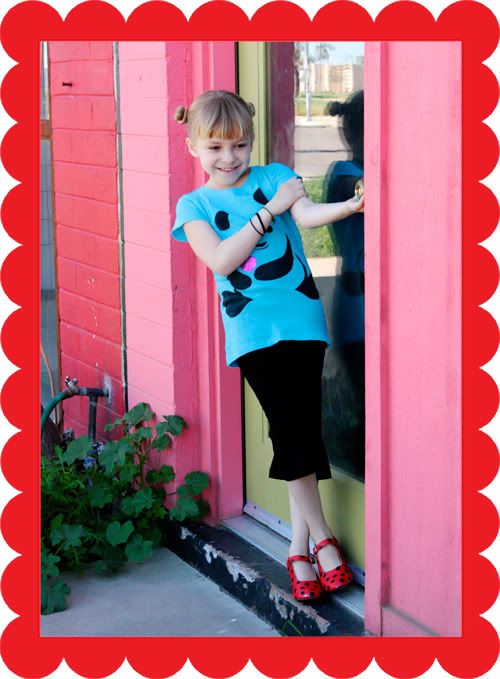 How cute is this girl??? I love how one minute she looks all girlie girl gorgeous and the next she is ready to hop on a Vespa and head over to band practice with her papa!  (as lead singer, of course!) Her mama tells us that Gia loves music, dancing, singing, and acting. She loves playing dress-up and it should come as no surprise that she is a huge Lady Gaga and Michael Jackson fan! Little Gigi also likes playing tennis, playing "school" and hanging out with her dog and her friends. Her favorite TV shows are iCarly and America's Funniest Home Videos. When Gia grows up, she wants to be a teacher, a mommy and have her own TV show. Hmmm, why do I think this is all probably going to happen?? Thanks Tammy and Molo for sharing your adorable little girl with us!
OH, and pssst! Wanna score those crazy cool Flamenco shoes? Head over to Flamenco Export.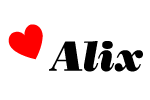 Special note: If you have submitted photos and are thinking, "Lawdy, when is MY cool kiddo going to be featured?" Do not fret, my pet! We have had an *overwhelmingly positive* response to this feature (YAY!) and we'll for sure get to you! We try to feature kiddo's in the order submitted, however I reserve the right to mix it up so we don't have, say a month of only girls or all toddlers etc etc. It keeps things fresh! And for those of you who haven't submitted, whatch waiting for?? Send us those shots!