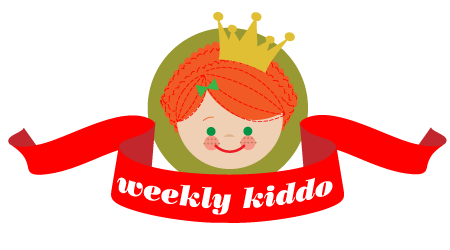 Aw yeah it's friday my friends! And can I just say AGAIN how nice it is to be back. This week we have a super duper cutie as our Weekly Kiddo. I love when kid's develop their own taste in clothing—I'm always intrigued by their preferences—and our girl today already knows what she likes. Meet the awesomely cool Lula! Miss Lula is a sassy five year old who lives in San Francisco. She will only wear dresses or tunics. No pants ever! AND she refuses to wear jeans at all. Hah! I love it. (And yes, many moons ago there was a little girl named Alexandra who was EXACTLY the same….no wonder I love this kiddo!) Take it away Lula!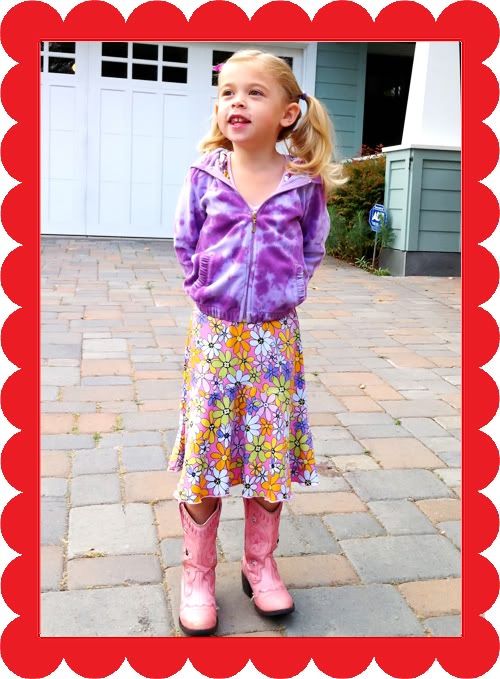 + Juicy Couture Tie Dye Hoodie Velour
+ Floral Dress by Me, Me, Me (bought at Kidiniki)
+ Pink Roper Western Lights Cowboy Boots from Zappos
(um, the cowboy boots??? love….)
+ Janie & Jack Hearts rain coat
+ Fuchsia Hunter Wellies
+ Rockin' sunnies, Gap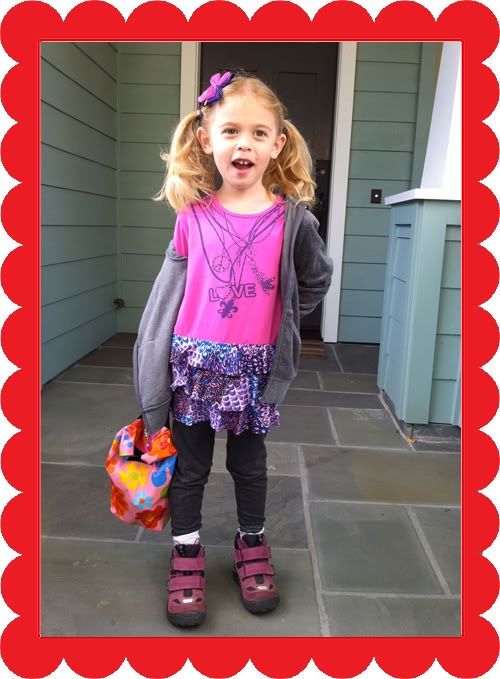 + "Love" Peacock Top, Flowers by Zoe
+ Grey Leggings
+ Hi Top shoes, ECCO
+ Deep purple velour crown hoodie, Twinkle Couture
+ Hot pink & Black tulle dress, Ooh La La Couture
+ Lelli Kelly shoes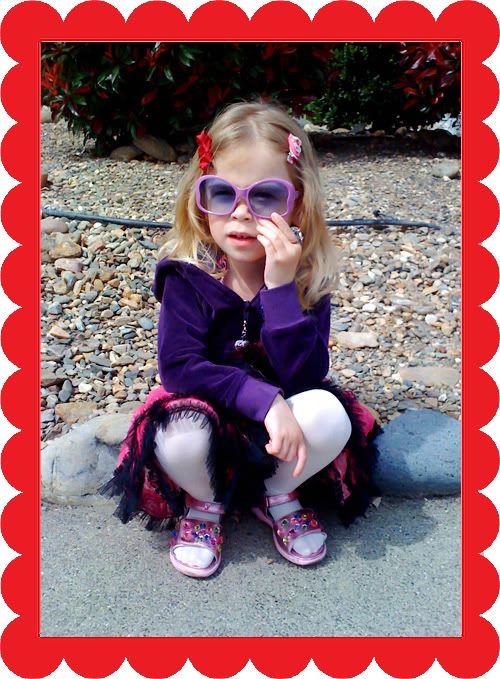 + Â Jeweled sandals, Lelli Kelly
And is that a giant rhinestone ring I spy on her finger????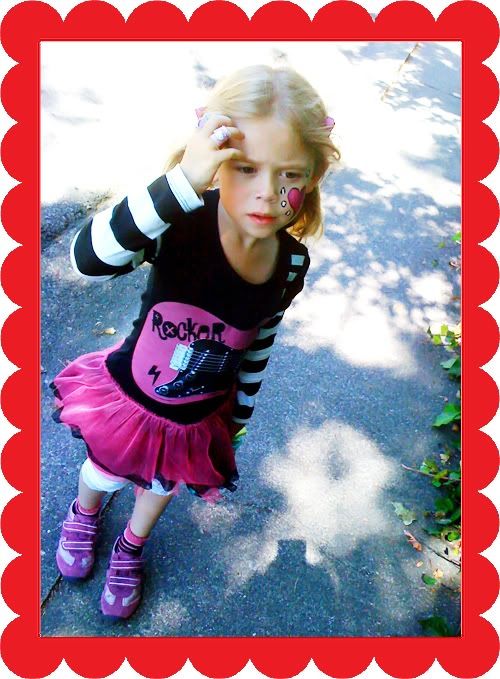 + Paper Doll "Rocker" dress, Nordstrom
+ Purple, Geox Shoe
+ Fleurs De Champ dress, Peek Aren't You Curious?
+ Dark lavender shearling boots, Â UGG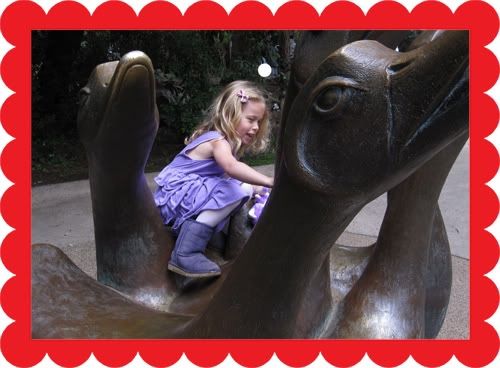 + Black velvet puffy coat, Janie & Jack
+ Grey top & leggings, 3 Pommes
+ Furry Purple Boots, Croc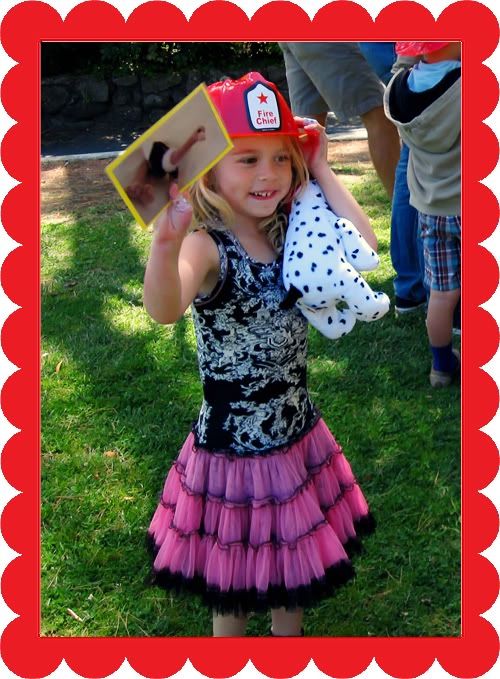 + Pink tulle dress, Ooh La La Couture! (via Nordstrom)
How cute is this little rock star?? Those glammy sunnies just kill me! Now, despite being a total girlie girl, the lovely Miss Lula is also a big time nature lover. She thinks long nature walks are the best and enjoys collecting bugs and picking flowers. This little cutie is also a big animal lover and has seven fish, three butterflies, one grasshopper, a hamster named Irontail and one sassy pug named Cleo. Lula loves music and likes rockin' out around the house with her daddy.
We chatted with her awesome mama Liz who told us this:
Lula just started Kindergarten this year and is taking a jewelry making class after school. She loves to make her own necklaces and paint pictures. When she's not busy filling our house with insects, Lula enjoys dressing up as one! She got a Butterfly costume and a Peacock costume for Halloween this year and looved them. She is a super happy and extremely funny little girl!
I have to say that Liz is a very stylish mama and you can see where Lula gets her cool style from. Liz told us a few more of Lula's faves. Best animal? Panda bears! Top beverage? Hot Cocoa! Fave dessert? Chocolate Chip Ice Cream! Top toys? Zoobles, Zhu Zhu pets, Littlest Pet Shop and Pillow Pets. Go Lula! We love this sassy little sweetie. Thanks so much Liz for sharing her with us!
Do YOU have a stylishly cute kiddo you'd like to share with us? Send 'em my way! Email photos to Alix[at] modernkiddo [dot] com. You can find out more info HERE.