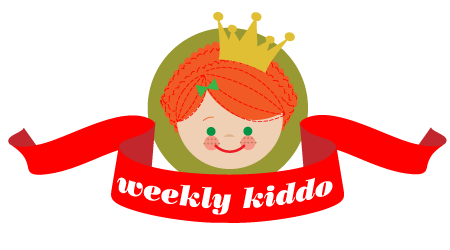 Sooooo, this coming Sunday is a little thing called MOTHER'S DAY. Perhaps yer familiar with it? Mmm hmmm. So I was thinkin'…wouldn't it be fun to mix things up around here in honor of the mamas?? (check out our revamped masthead in honor of the weekend! Thank you Pilgrim!!!) So this week's Weekly Kiddo is actually a Weekly Mama. Which totally works because she's def still a big kiddo at heart—not to mention one sassy mama. Meet *Miss* James, the lovely and fabulous founder of the equally lovely and fabulous Bleubird Vintage. People, this woman just oozes style. I remember seeing James years ago on eBay when she first started selling vintage, and I swear she just gets lovelier. James already has two stunning kiddos, but she is currently pregnant with a baby bird and you won't believe the amazing outfits she has been pulling together. She looks SO DARN CUTE all the time, I just had to share her with ya. Being pregnant is one of the most amazing things, but I think there were times when we ALL felt a little outta body—a tad schlubbier, a little clumsier and just not yourself. This goes out to all the ladies who are expecting. You are all beautiful. Take it away James!

*Pretty momma's wearing: yellow vintage dress. vintage pink & white checkered apron. vintage hair bow. vintage bow heels. vintage 50's brooch. (week 18)

*Pretty momma's wearing: floral vintage dress. tooled vintage belt. vintage cowboy boots. glass teardrop necklace by the vamoose. (week 14)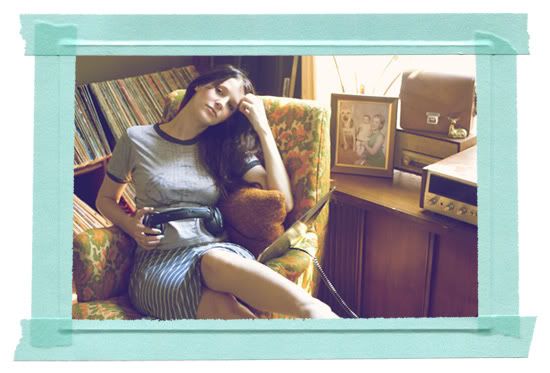 *Pretty momma's wearing: vintage grateful dead tee that belonged to my mom in high school. vintage chevron stripe skirt. (week 15)

*Pretty momma's wearing: a sassy green vintage dress, little yellow kid's bow barrette (week 16)

*Foxy momma's wearing: stripe dress from modcloth. big friend, little friend necklace courtesy of that vintage. levis cut off shorts. skinny brown belt from urban outfitters. vintage fringe moccasins. (week 19)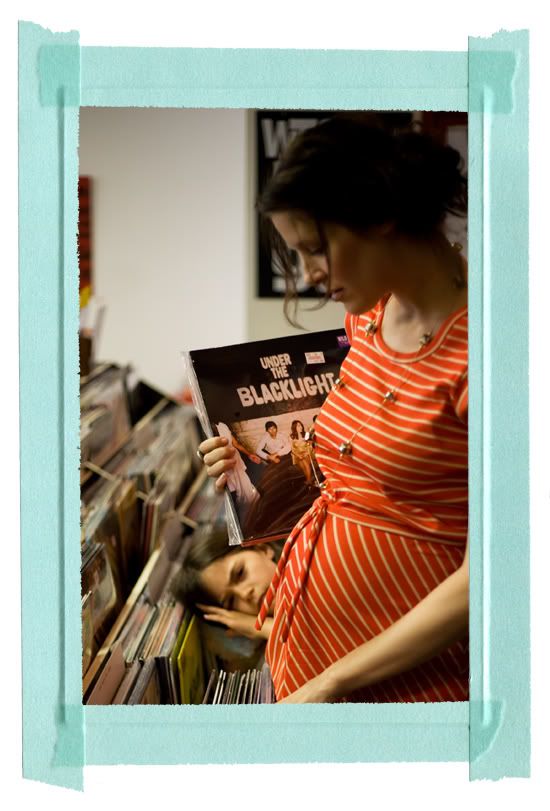 *Pretty momma's wearing: vintage 70's chevron stripe dress. vintage gold ball necklace. (week 21)
Um, HOW GORGEOUS IS THIS WOMAN?? Dang. And all this gorgeousness would be potentially annoying if James weren't also just sooo super sweet and nice too. Here are some fun tidbits about this stylishly, cool chica:
She loves sushi, soup & fondue (I'm fairly certain the vintage fondu pots have something to do with this!). Some of her fave bevvies are water, chai tea, soy vanilla lattes, frappucinos and red wine (mmmm, coffee and red wine…..not all together of course.). Â She adores John Lennon and loooooves thrifting. She collects all kinds of cool stuff like vintage vinyl, furniture, knick-knacks (owls and deer are special faves) and, of course, vintage clothing.
OK. I'm not through yet….because this *is* Modern Kiddo afterall and I would be remiss if I didn't share with you some pictures of James most beautiful little girl, Milla Plum. She's 7 and fabulous. Yep. It clearly runs in the family: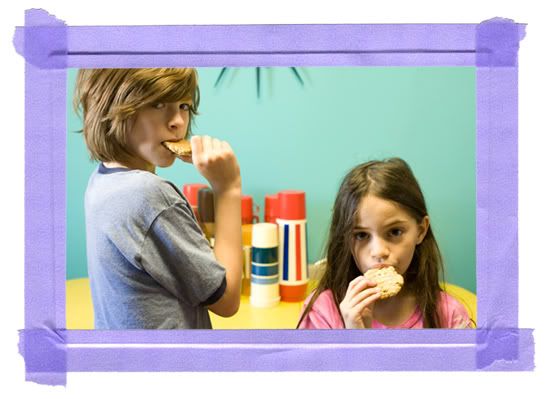 (Pssst, that little heartbreaker on the left is her little boy Julian. Such a cutie….this family, I'm tellin' ya!)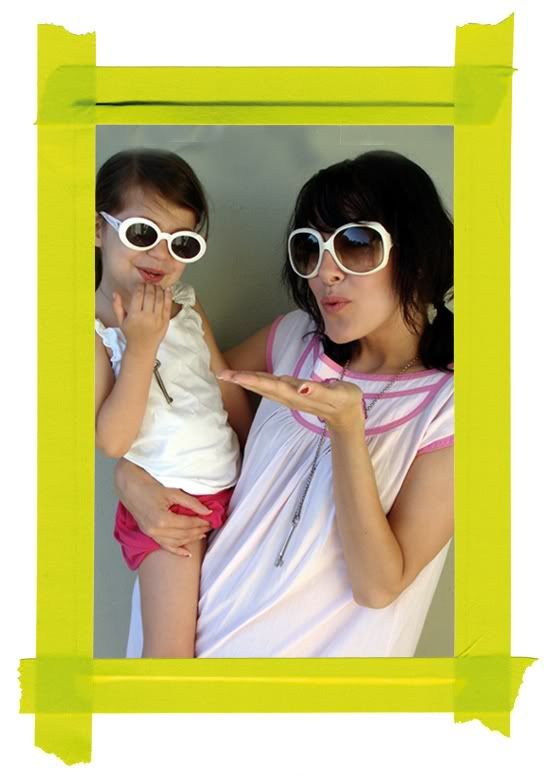 That's all folks. Thank you so much James for sharing your adorable family (and amazing wardrobe!) with us. We heart you big time! Be sure to swing by James' most excellent blog and of course please stop by bleubird vintage which is jam-packed full of lovely vintage goodies.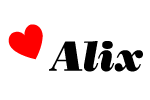 PS The most excellent washi tape borders are from my sweet pal Danielle, at Kitschy Digitals. You can score some of your own HERE. They are crazy affordable!