Well, it's time for another: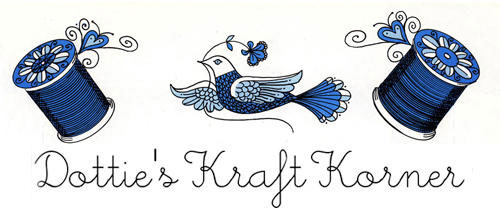 With Mother's Day just around the corner, crafty mamas out might have something different on their minds when they think of sweet gifties that might be coming their way this Sunday  Of course any mama would love a handmade gift from their wee ones. But anything that helps crafty mamas make something might also be a grand treat as well.  (Hint hint, Mr. Dottie….)
So I've listed my top five craft books that I wouldn't mind finding under my plate of pancakes this Sunday.
1.) Vintage Knits for Modern Babies by Hadley Fierlinger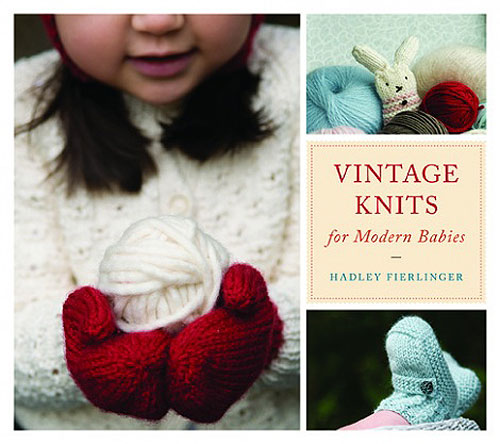 There is a special place in my heart for knitting and an even bigger place for vintage, so a book that combined the two is destined to be on my wish list.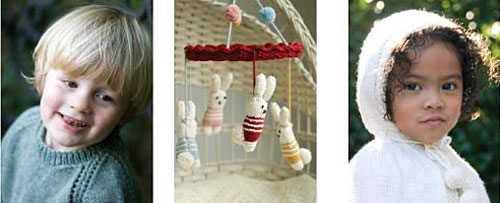 Hadley also has this particularly yummy blog called She's Crafty.  You just have to check it out because she posts pictures of total yumminess like THIS:
Image via: brynne knits
If that photo doesn't send you running for knitting needles, I don't know what will.
2.) Handmade Beginnings by Anna Maria Horner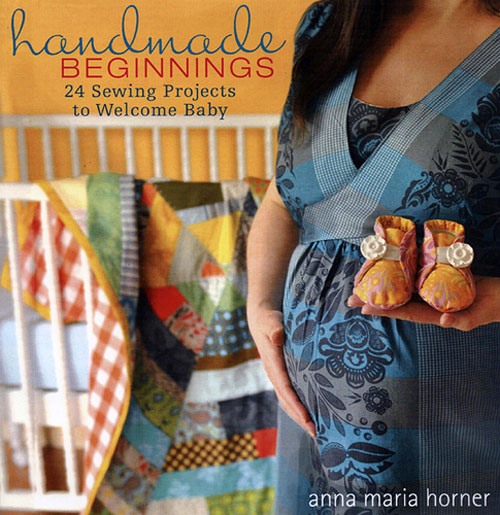 Although I am not pregnant, I still want this gorgeous book because the projects are just stunning. Including this one skirt with a totally sassy ruffle that I want to make for me NOW. Anna Maria Horner also has a most delicious blog where she is sharing photos that aren't in the book including this little man.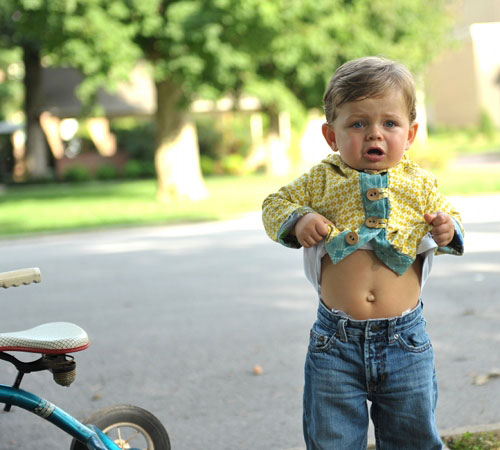 Image via: Anna Maria Horner
3.) Small Stash Sewing by Melissa Averrinos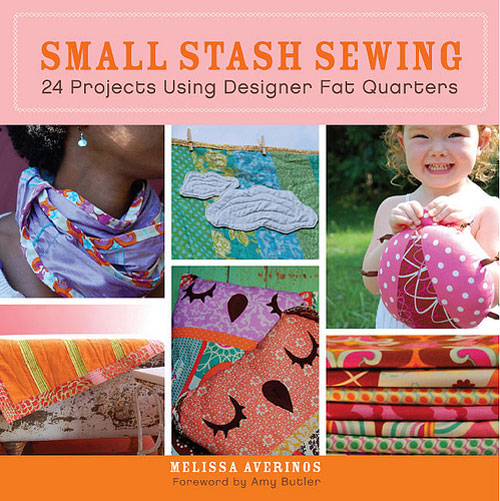 I am completely obsessed right now with beautiful bits of fabric.  I just can't leave a good fat quarter behind thanks to this quilting class I'm taking right now.  (I know, I'm crazy.  What I really need this weekend is a couple hours to finish the quilt top…) And Melissa is a true kindred spirit when it comes to beautiful bits of fabric.  With her book, you can make something as gorgeous as THIS: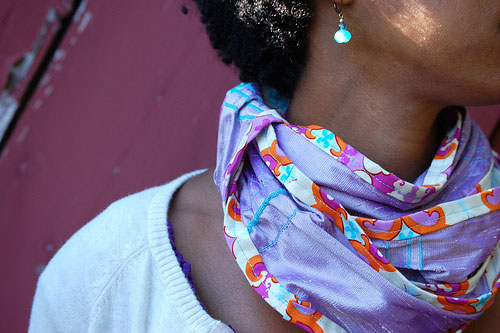 And she's a Cape Codder (Cape CAHHDDAH!!!) which warms the cockles of my heart! Check out her blog here. Man, she's cool. Now I have a new dream: to uproot my family and move to Cape Cod and become her friend and go over to her house and sew stuff with her and drink wine and eat pie!
4.) Sewing Clothes Kids Love by Nancy Langdon and Sabine Pollehn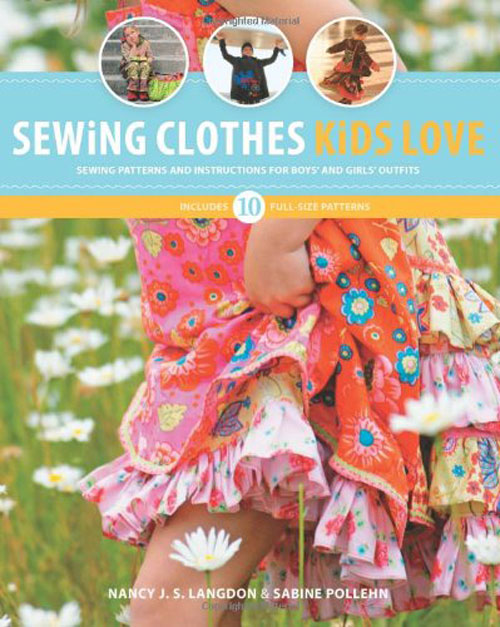 What I love about this book is that it looks like it features a lot of great clothes for boys and then ten year old and beyond set, which seems to be rather rare in sewing books today.  I guess the tweening of today's youth doesn't allow for much mama crafting. Or maybe because I don't have a tween yet.
5.) Martha Stewart's Encyclopedia of Sewing and Fabric Crafts: Basic Techniques for Sewing, Applique, Embroidery, Quilting, Dyeing, and Printing, plus 150 Inspired Projects from A to Z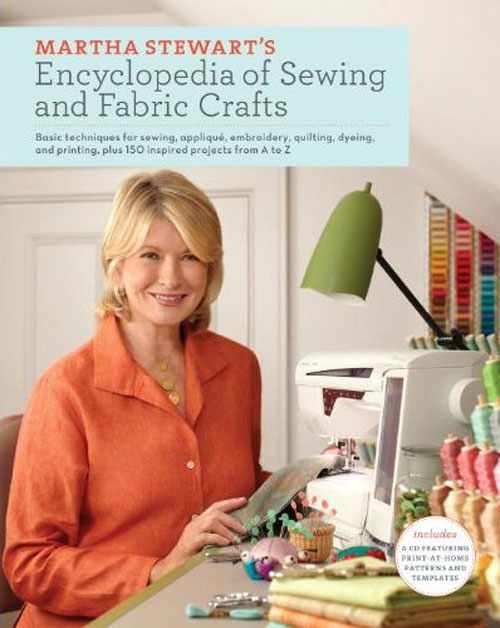 And it would not be a Kraft Mother's Day without saluting the mother of all things crafty–Martha Stewart's new book.  This book sounds like it has the chance to turn into a sewing bible.  It would be great if we could all live with our home-ec teachers, but alas that is not the case. Enter Martha to make it all better.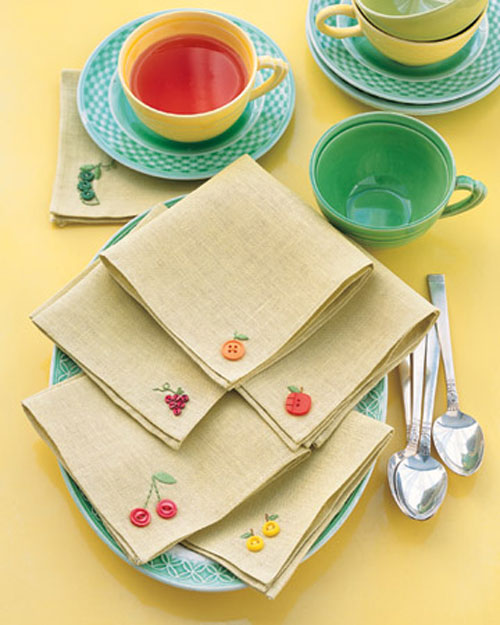 Sometimes reading Martha's magazines and books can be a mixture of inspiration and self flagellation, but it doesn't stop me from renewing my subscription every year and buying her books.
And making things as gorgeous as this. Look away friends and family…particularly around Christmas time…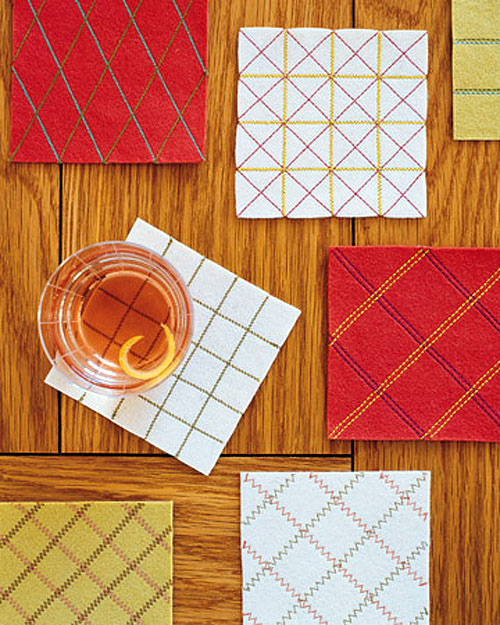 Images via: Martha Stewart
So, not that I'm putting out too many heavy hints, but don't these books look great? If for nothing else a bit of armchair crafting inspiration to get one through the day.
Happy Crafting and Happy Mother's Day!