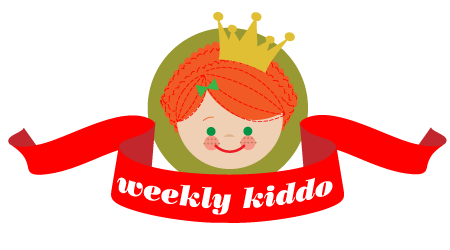 I try not to play favorites with our Weekly Kiddo. You know I truly love them all! But I have to say that this week's kiddo is OFF THE CHARTS FABULOUS. Meet the amazing Q. This child has such an eclectic and quirky style. Her mama is Maia Chavez Larkin, a children's fashion illustrator and designer. She is a style maven herself, so it's no wonder that little Q is so stylish. Q was adopted from China at the age of eleven months. Now a leggy three and a half years old, she is a fulltime joy machine! You will notice that the sassy Miss Q is a super model in the making, her mama tells us she is in the 98th percentile in height which makes her quite a bit taller and gives her the appearance of being a little older. Her American name is Flynn, which I love almost as much as "Q"!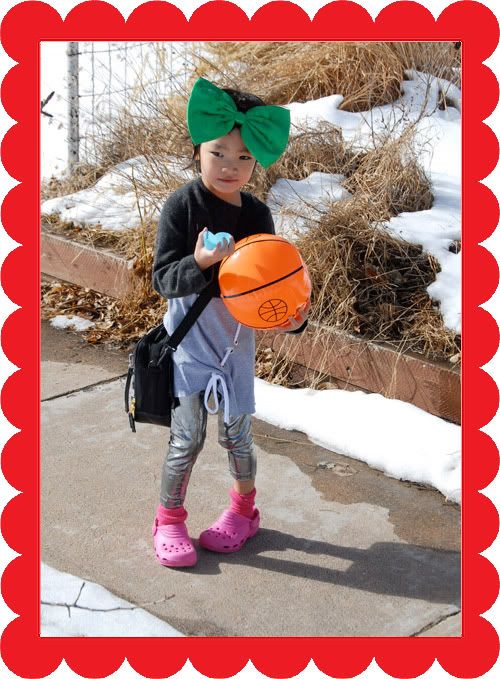 Dress /Â Rose La Biche
Sweater /Â Le Vestiaire de Jeanne
Silver Leggings /Â American Apparel
Pink Clog Shoes / Target
Socks /Â Old Navy
Bow tie /Â Old Navy St Patrick's Day
Ahhhhh! Am I right? Â I love the silver leggings and that gigantic bow is MAJOR. So fantastic. Maia says that Q usually dislikes hair accessories and barrettes but was smitten with this splashy St. Patrick's Day bow tie. Hilarious AND fabulous!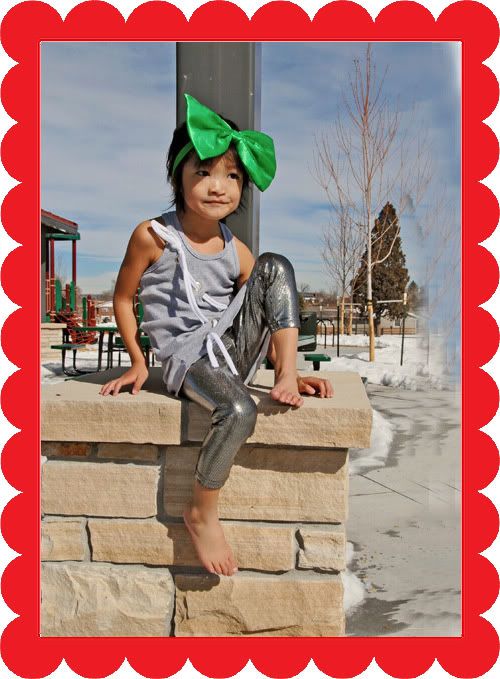 As an aside, Q lives in Colorado and apparently the weather fluctuates wildly. On this day it was extremely warm—even though there was still a bit of snow on the ground! (sounds suspiciously like our San Francisco weather….)

+ Hoodie / GapKids
+ Polkadot Dress / CrewCuts
+ Leggings / GapKids
+ Boots / Emu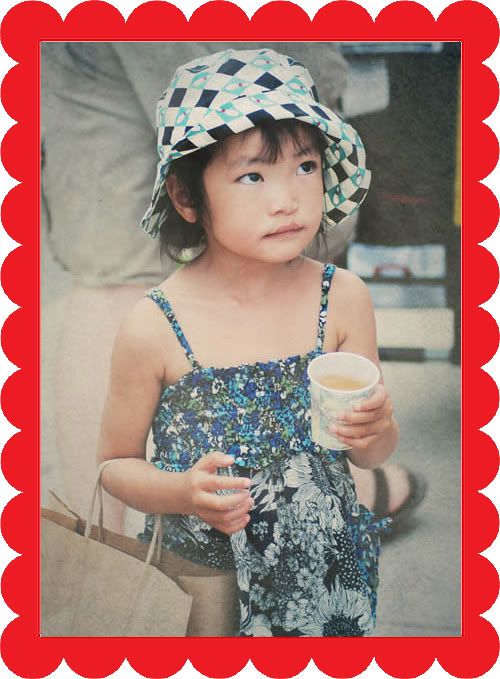 + Sundress / Liberty of London for Target
+ Hat / Studio Bini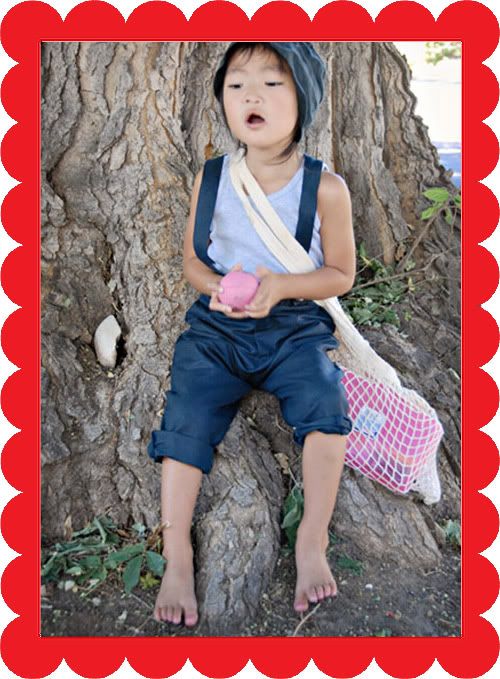 + Overalls / Suvi Ainoa
+ Hat / Le Vestiaire de Jeanne
+ Shirt / Old Navy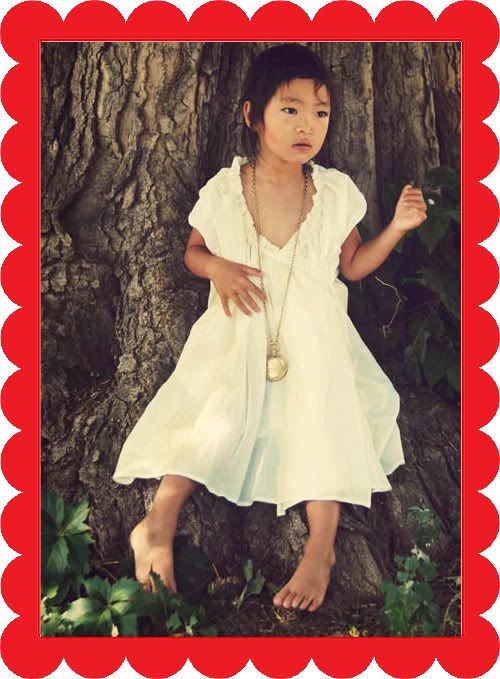 + White dress / L'atelier de Marie et Rose-Alice
+ Pendant necklace / vintage

+ Dress / Made In Mommy
+ Hat / LollyTots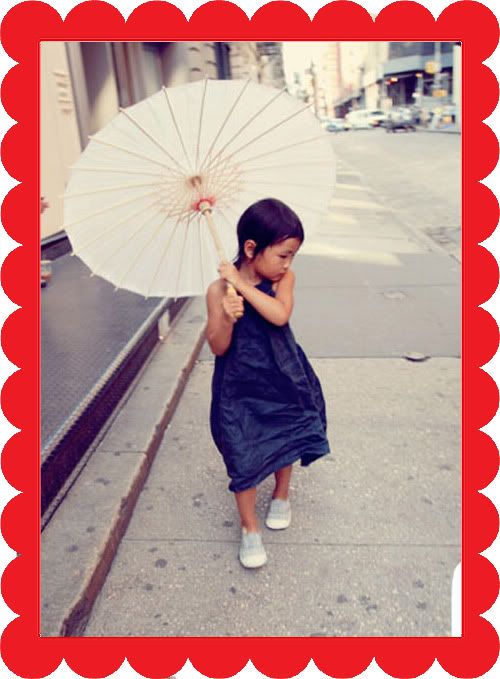 + Dress / Le Vestiaire de Jeanne
+ Parasol / Pearl River Mart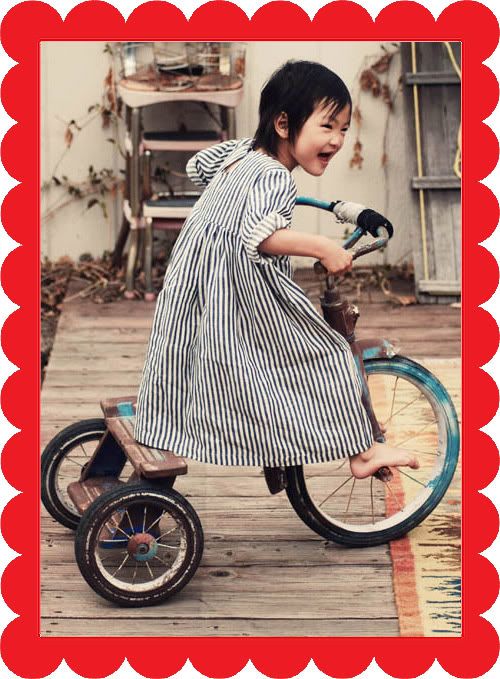 + Dress / Le Vestiaire de Jeanne
+ Trike / vintage

+ Tunic / secondhand
+ Leggings / Old Navy
+ Boots / Emu

+ Military jacket / Stella McCartney for Gap
+ Leggings / Target
+ Shoes / GapKids
+ Hat /Â LollyTots
Ahhhhhhh! Pretty amazing huh? I wouldn't lie to you peeps. I told you this was a special girl. While she may look high-maintenance with her chic ensembles, appearances are deceptive! Her mama told us:
"Q is a dyed-in-the-wool tomboy who would be happier running around like Mowgli of the jungle. She loves basketball, ice hockey, rock climbing, and really any sport that comes along. She has never met a sport she doesn't adore. She loves trips to the museum and also loves to rock out with one of her play guitars. She can often be heard chanting "Hey! Ho! Let's GO!" from the Ramone's anthem Blitzkrieg Bop. We have an eclectic household, and she is definitely a product of her environment! She is much-loved by many via our blog, Une Envie de Sel. Her daddy is a journalist, and mommy is a children's fashion illustrator…hence the rest of the wardrobe!"
Speaking of her mama, I had to include this sweet photo. You can see how adorable this pair is—and clearly Q inherited her mama's fashion sense. Thank you so much Maia for sharing this amazing little one with us! Be sure to stop by Maia's shop, The Voyager, to see more of her lovely work!
Do *you* have a stylish kiddo you'd like to show off? Send 'em our way! You can find submission details here. We love all kinds of kiddos….vintage and thrift loving liddles, modern grooviness wearing tots and simply sweet, down-to-earth kiddos. I'll see you this afternoon with a few more posts!