Hi hi friends! After a brief hiatus, we are pleased to come back to you with a whole slew of awesome and stylish kiddos. This week I have a super sweet little lady to share with you who is quite the cutie patootie. Friends, meet the lovely RC!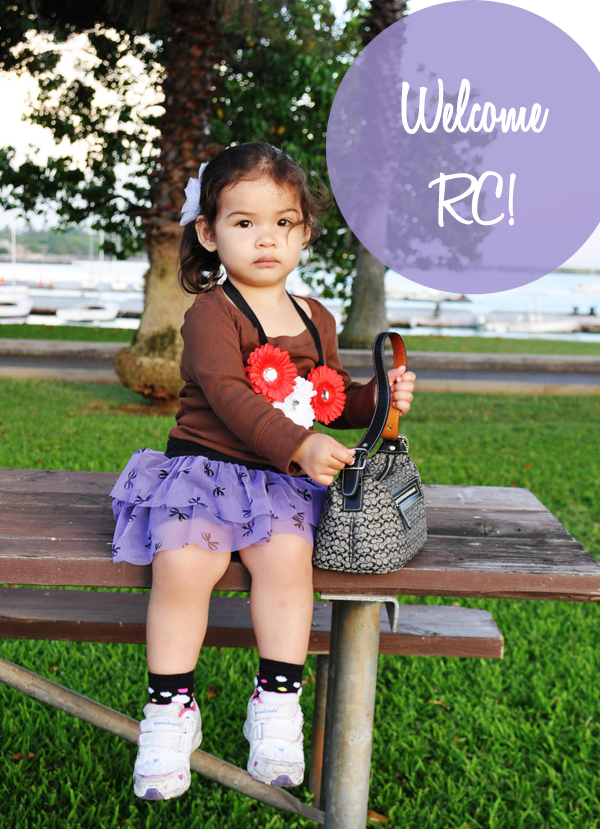 She is a gorgeous little lady with a grand style that is all her own. A nice mix of spunky,girlie and giggly goodness.
Hello, orange polka dot skirt! This girl's got mad style.
I love that sweet flower necklace. Kids do love a good necklace, doncha think?
Go, RC! Rocking the tutu skirt with the trike!
RC is two years old and a total girlie girl.  We spoke with her mama, the lovely lady behind the blog, Mom Daughter Style, who told us that at an early age, RC tried on her mama's shoes and started to walk in them. Miss RC would also say "mine!" when she got ahold of her mama's stylish purses. It starts young, doesn't it??
Little RC loves to eat and watch her fave shoes like Sesame Street and Yo Gabba Gabba. She just started going to day care and she took to it like a duck to water. Her mama tells us that she  enjoys going to the park and playgrounds and is always friendly with other kids.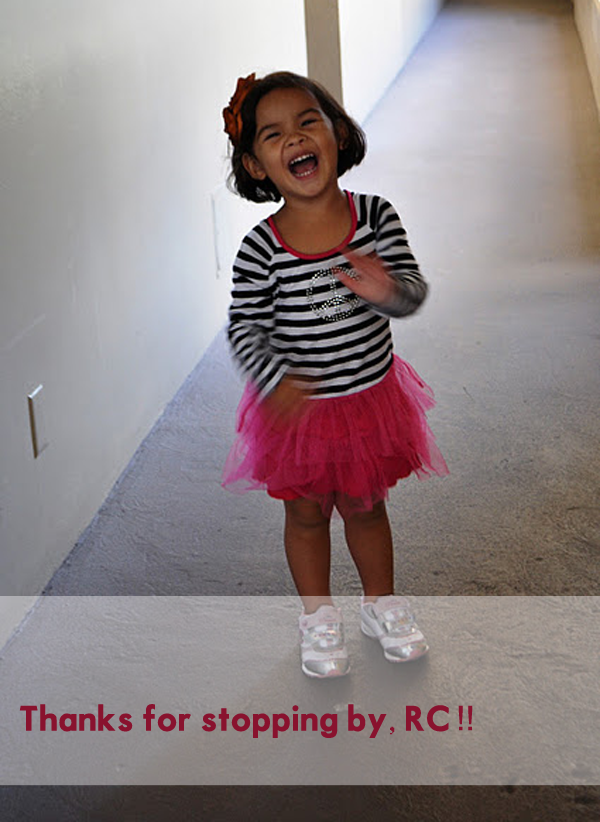 Do you have a cute and stylish kiddo you'd like to share with our readers? You can read more over here and then email dottie [at] modernkiddo.com.