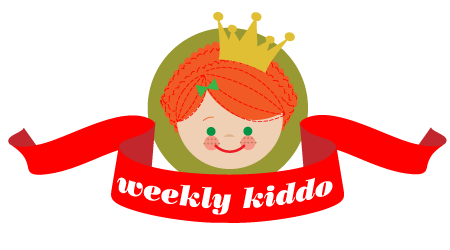 Gather 'round friends, it's time for our favorite feature! This week we have a super cute little munchkin to share with you….four year old Sophia! Her nickname is Fia (cuuuuute!) and she is one stylish little minx. Just you wait and see!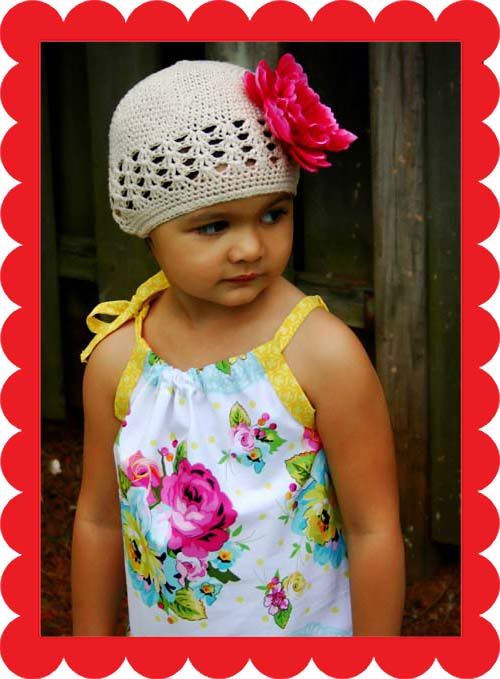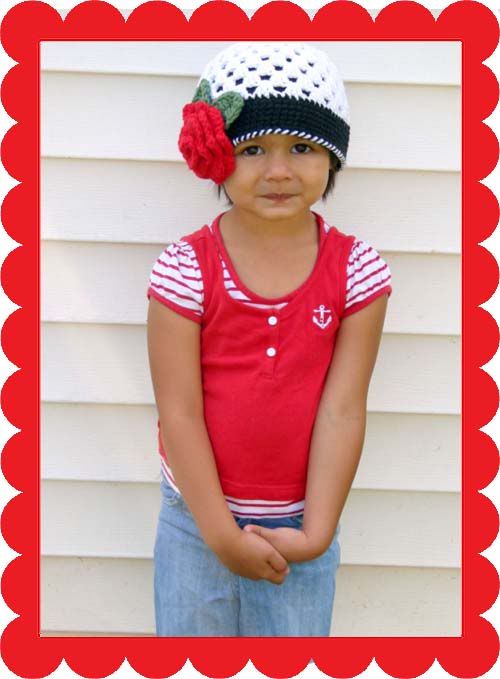 How cute is this little girl?? So the cool thing about Miss Fia is that her mama is an amazing seamstress and MAKES a lot of her clothing. I'm so impressed! You can read all about it and even get patterns on her site, Sevi Designs. Just take a gander at this: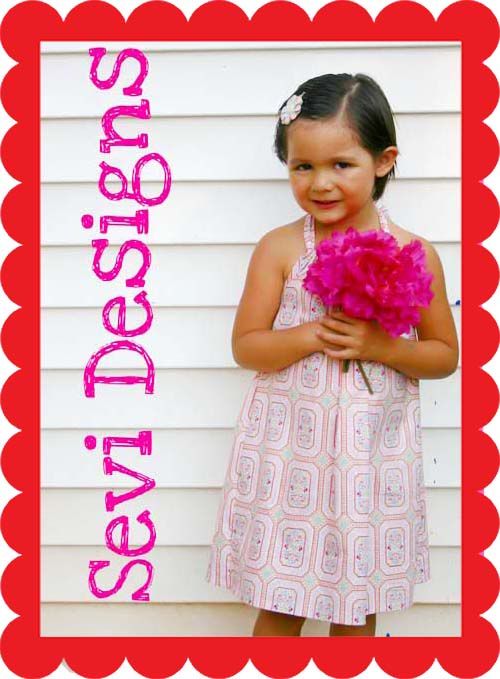 Can you believe that adorable dress was made without a pattern?? Yup, mama Katherine was winging it! Read about it here.
This halter dress is just adorable: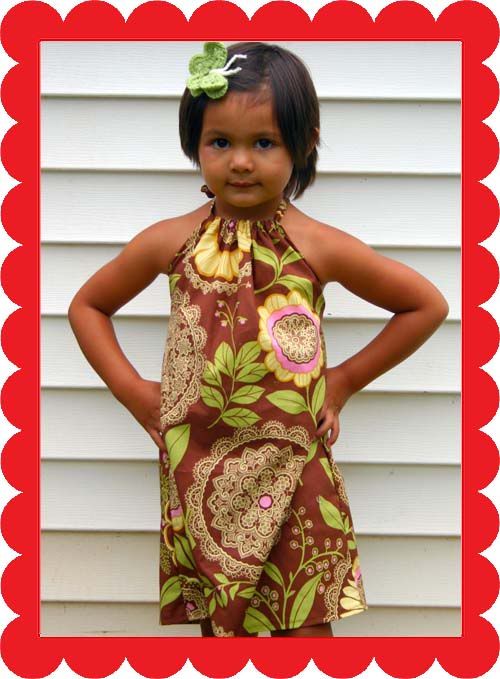 SO CUTE! Check out the tutorial here on her blog.
Next up, another dress made by mama: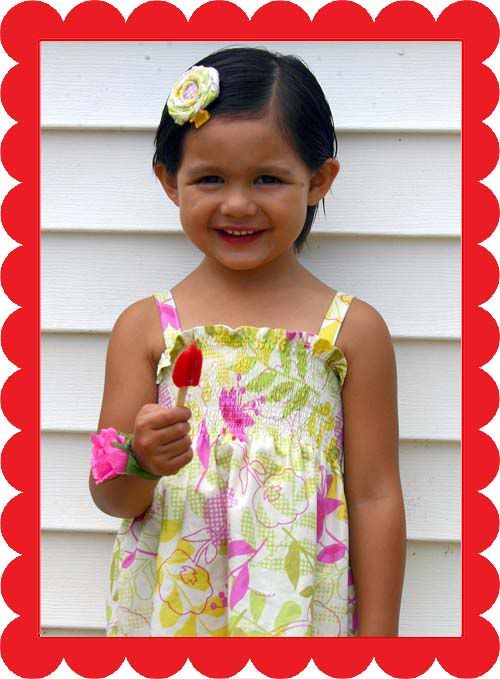 I adore that matching fabric hair flower. Find out how to do it all HERE.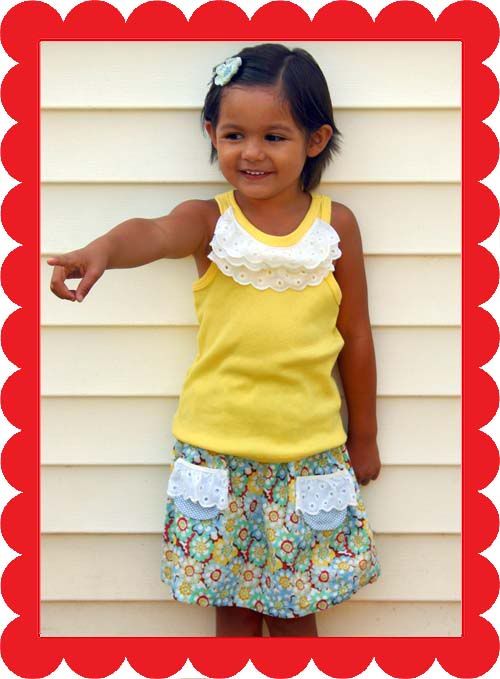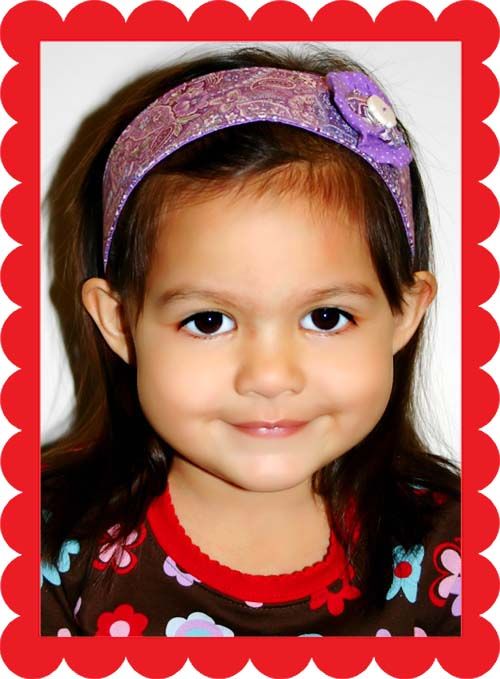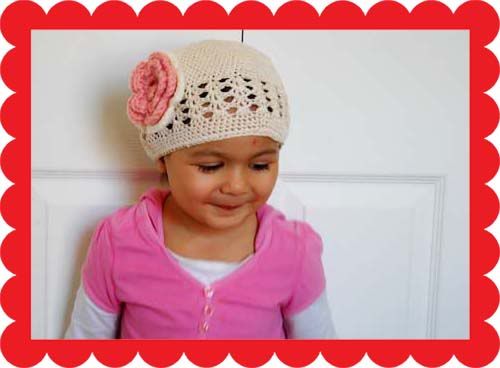 OK, finally something store bought! (It's about time, you were makin' me look bad Katherine! hee) This one is an Oshkosh Pink hoodie tee and Sophia's super cute trademark crochet hat with flower from Etsy seller, Elle Bows & More.
I'm soooo into these hats. She is like a little bohemian flapper, flower child!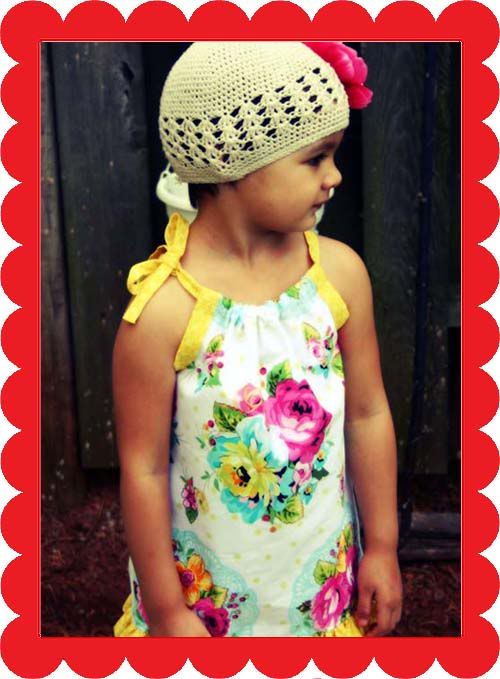 Hurray for Fia! I can't tell you how in awe I am of Katherine's dresses. Sooo fabulous and crafty! She tells us that Miss Sofia is a sassy little firecracker, with an awesome personality and great sense of humor! Even though she loves her girlie hats and dresses, she also loves to play in the dirt , swing and slide! She is a great helper and  you'll often find her toting a big watering can around to water her mama's flowers. When the weather is warm out she hops on her scooter and goes for a ride! At the end of a long day playing hard, Fia loves her bath time and then a great snuggle. Awwww, Fia we sure think you're sumpthin' special! Thank you soo much Katherine for sharing her with us! Be sure to swing by Sevi Designs for all kinds of fabulous tutorials and sewing inspiration!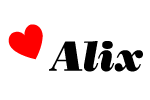 **Do you have a stylish and cute kiddo that you would like to see featured here? Send us some photos! You can read the guidelines here!**