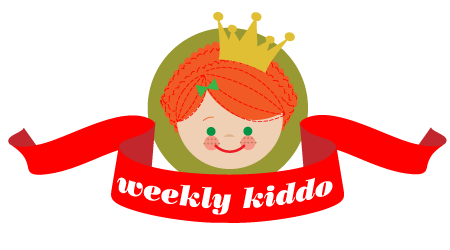 Friends I'm bustin' with pride today. Our Weekly Kiddo is none other than Miss Dottie's amazing little Peach! With rosey cheeks and the sweetest smile you ever did see, this beautiful little girl is celebrating a birthday this weekend. Yup, the Peach is officially a grand Ol' TWO!
Miss Dottie says that her Peachie's style is all about mixin' and matchin'. She wears loads of sassy vintage dresses, spunky leggings and a generous dollop of modern basics for a fun and comfy look. Let's check out some of her adorable looks!
We start with a bang….this dress just might be my favorite. Sweet little vintage goodness with red ric-a-rac! What a dolly baby!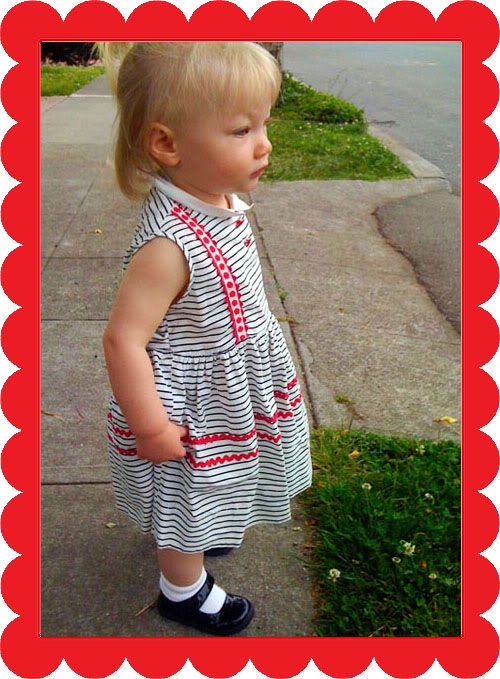 And this little seer sucker dressie is a dream! The teensy hair bow is so cute too…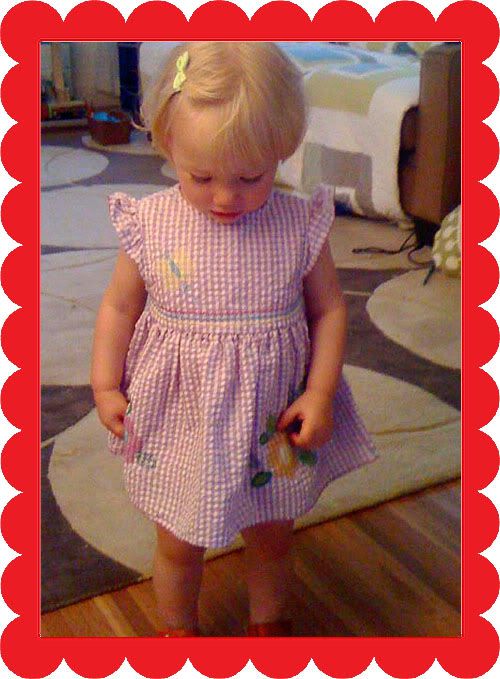 I love Peach's little neck scarves—so chic! Check out that rose-bud mouth. She's a model in the making!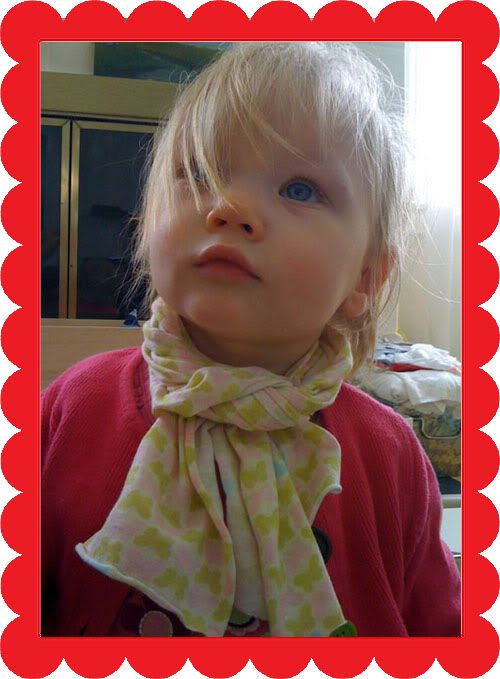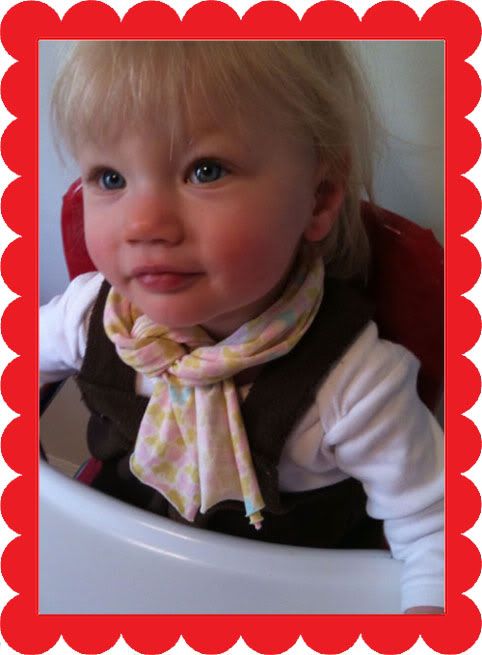 Aw yeah…..much as she loves the vintage, The Peach is also a modern glam girl! Check out these sassy spex!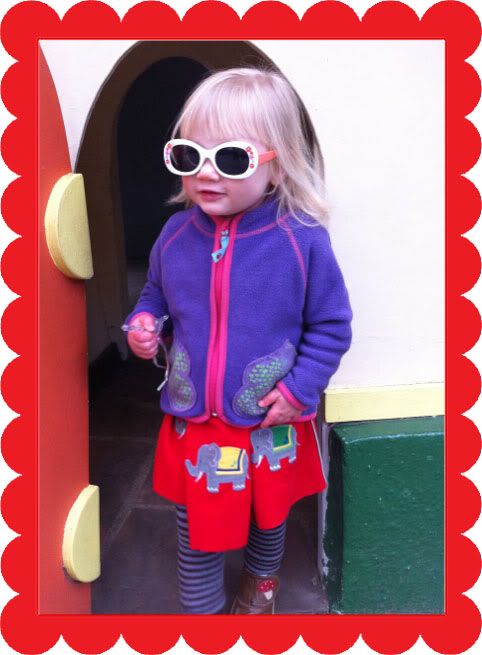 Tee hee! That last one is a killer…
+ Molo jacket
+ Vintage elephant dress
+ Kawaii Kids leggings
+ Liv & Luca mushroom boots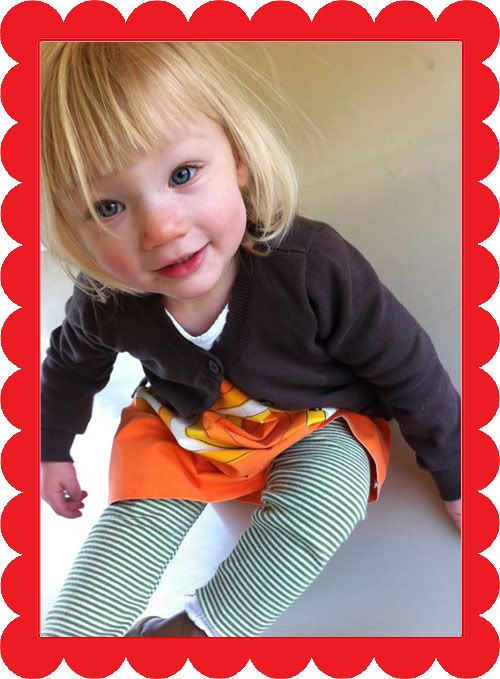 + Mod, orange dress made from vintage pillowcase, Etsy
+ Brown cardigan, Target
+ green and white stripe leggings, made by mama Dottie
It's only fitting that Dottie's little girlie loves POLKA DOTS! I love these leggings and the little tunic! And those Livi and Lucca mushroom booties are so cute: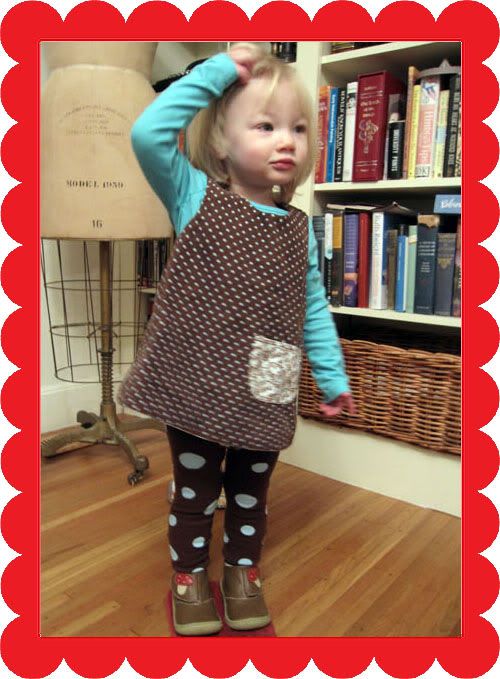 This next one is so fab! She looks like a little Palm Springs Sprite!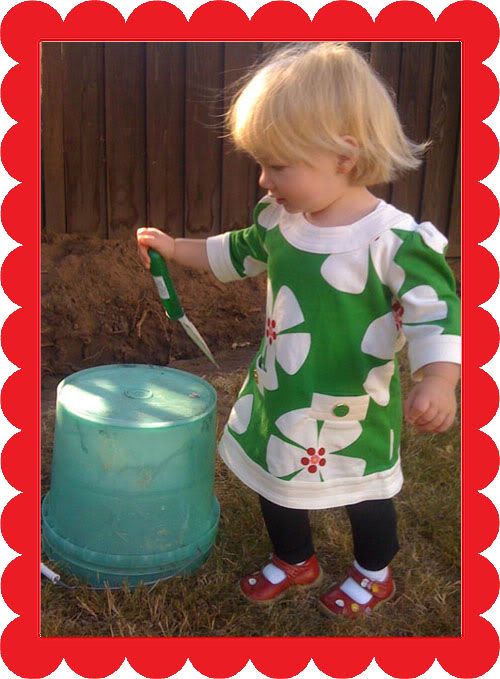 + green and white flower dressies, The Gap
+ Livi and Lucca red mary janes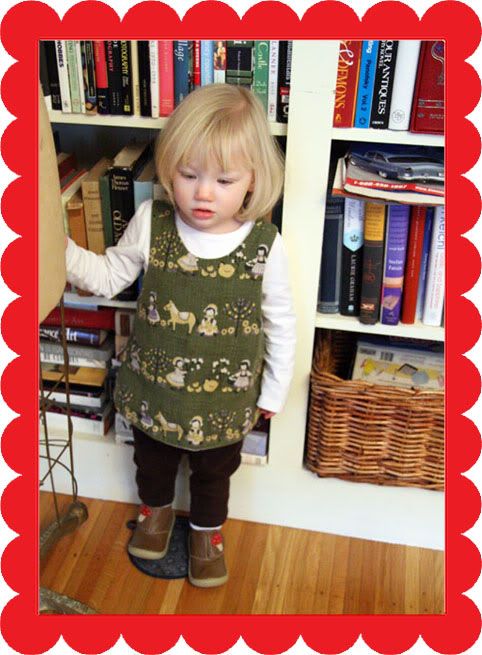 The Peach sportin' her Liberty of London romper!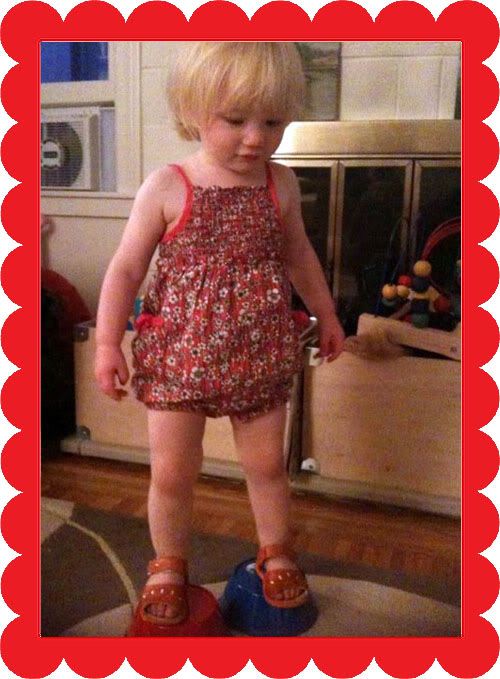 Yay for a sweet little vintage green dressy on a sweet little lady! All she needs is a teensy kitty cat.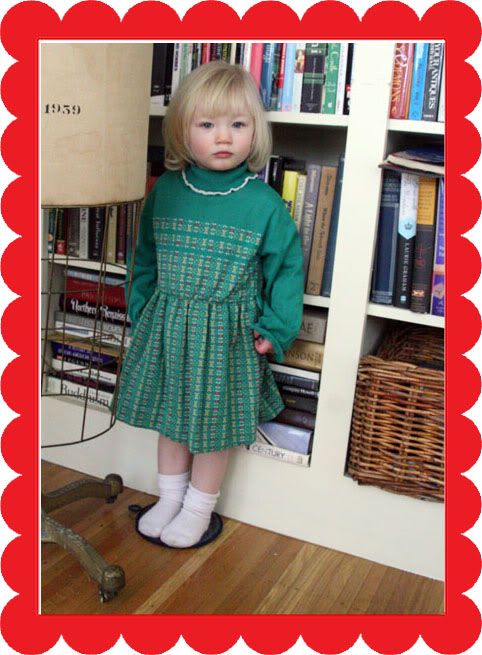 How terrific are all of these dressies? Well done, Miss Dottie! But you know what I reeeeally need to see again? It's the Peach's adorable Halloween gnome costume! This is probably the cutest thing around—bravo Dottie! And Miss Peach, you are pure stink town!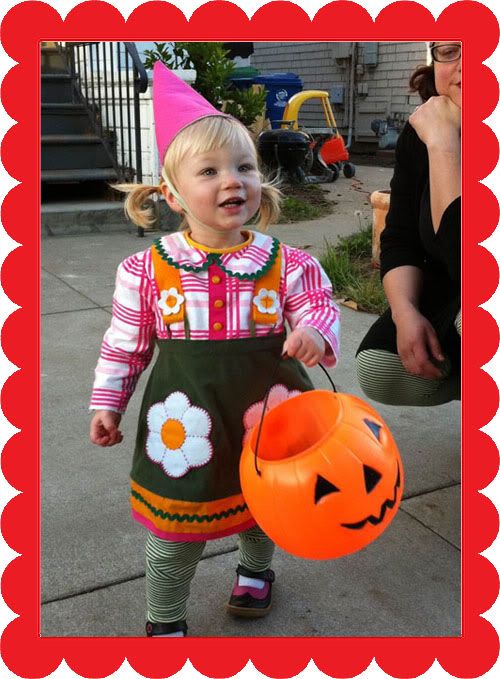 Her mama says:
"Miss Peach adores swimming (or schwimming as she calls it), pancakes, broccoli, yogurt, baby owls and all of her Golden books.  She loves art and is a great drawer. She enjoys wearing her hair in pony tails, and spending time not only with her grandparents and aunties but in the wonderful company of her dolls: "Baby," "Other Baby," "The Big One" and "Amy the Mermaid". Her favorite thing to be is "cozy"—just like her Mama!  She is not a fan of bed time, bubblegum flavored medicine or the number 5."
Oh little peachie, but we are a big fan of YOU! Happy birthday beautiful girl! I can't wait to see what fun your mama has up her sleeve for your party!