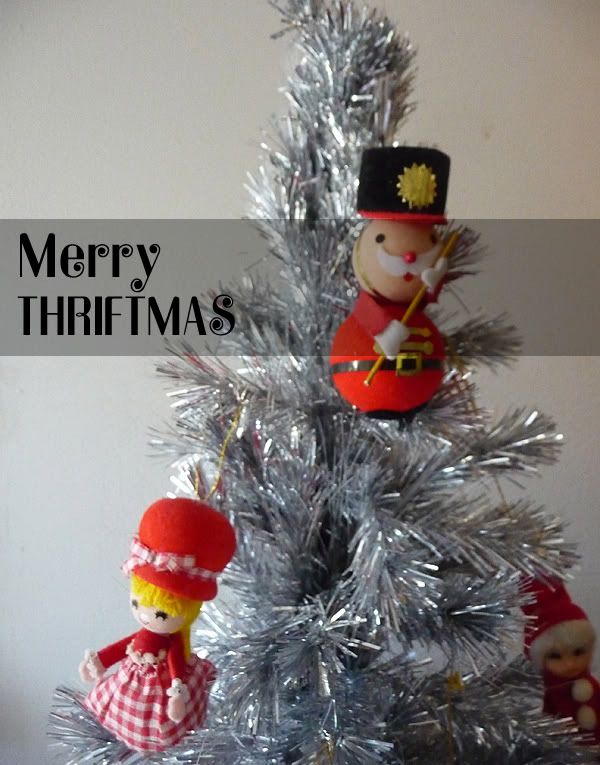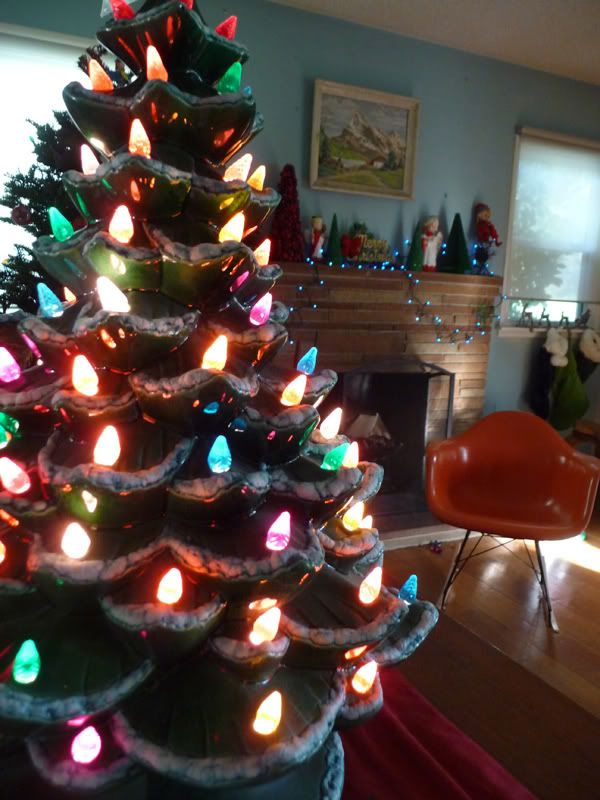 The holidays are one of my favorite times to go thrifting! There are treasures galore and nothing makes me happier than finding little vintage Christmas goodies. They are so playful and colorful. A few weeks ago I went on a big ol thrifting binge and scooped up some fun items to add to my holiday collection.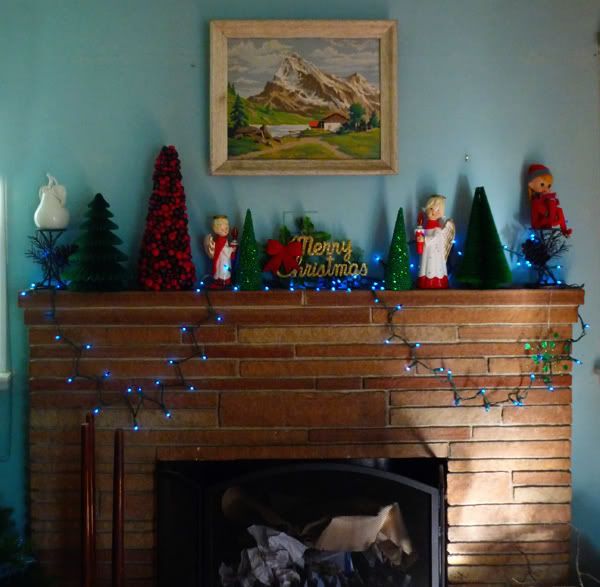 Most thrifts have a big ol area set up for "seasonal" goodies and while lots of thrift stores are getting picked over, I find that holiday decor and what not is always plentiful! Things I love to look for: vintage ornaments (Shiny Brites! they have the cutest boxes, but you have to look carefully to make sure they aren't too faded or chipped), little holiday animals, sitting elves, ceramic holiday figurines from the 60s and 70s, dishware, linens (i found a great runner and some cute table cloths!), lawn decor (yes it's true! Greg scored some amazing vintage lawn decorations a few years ago) and then, of course, Holiday RECORDS!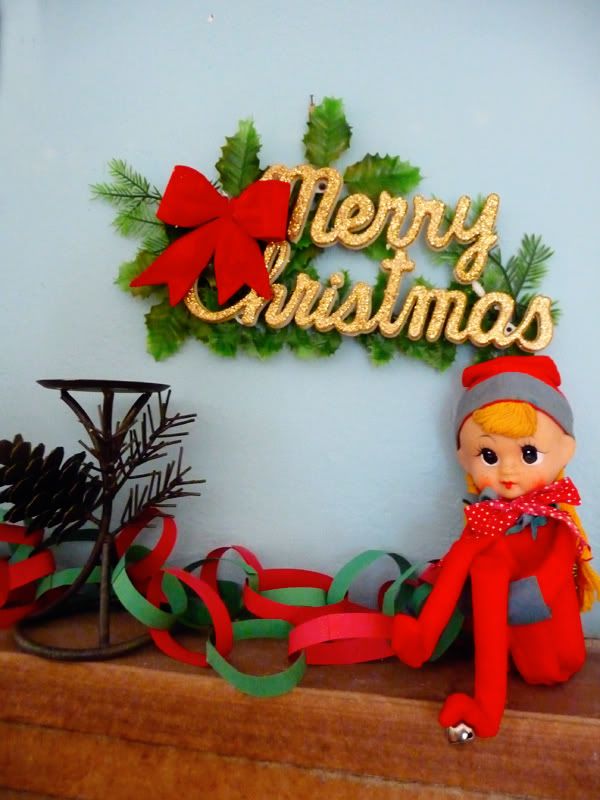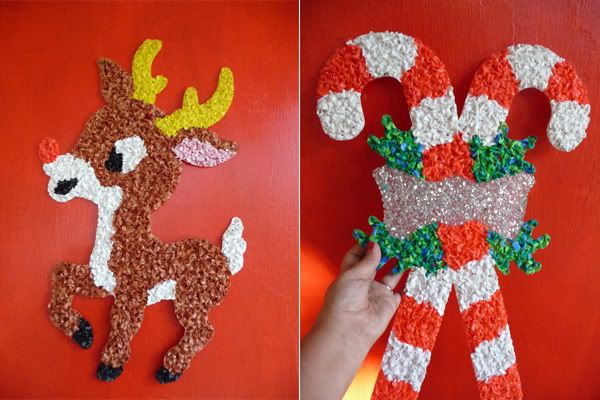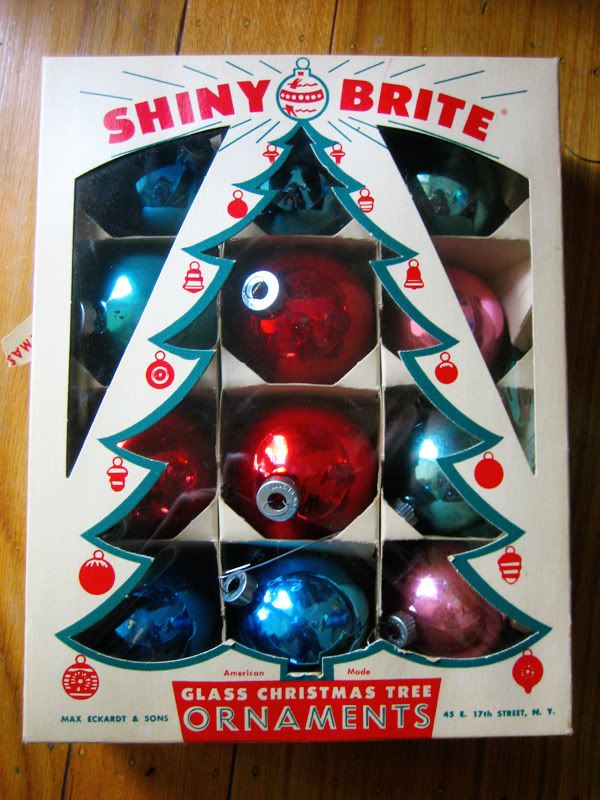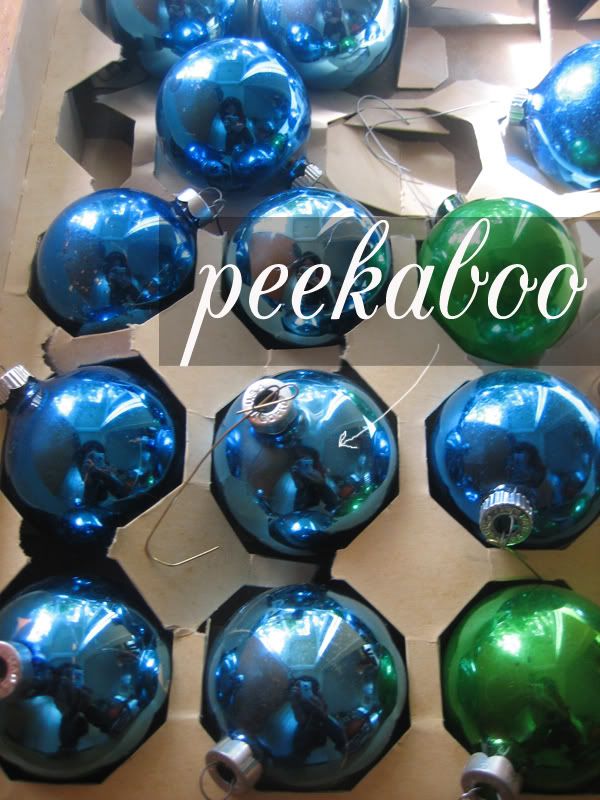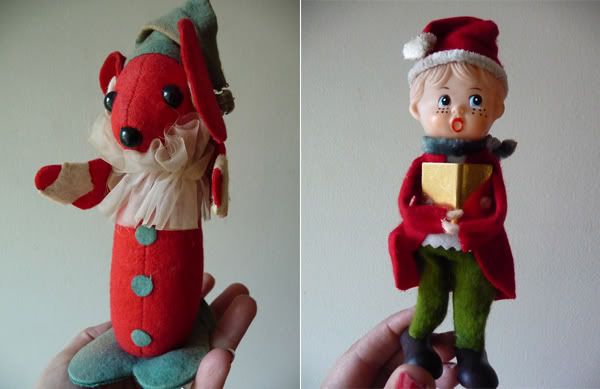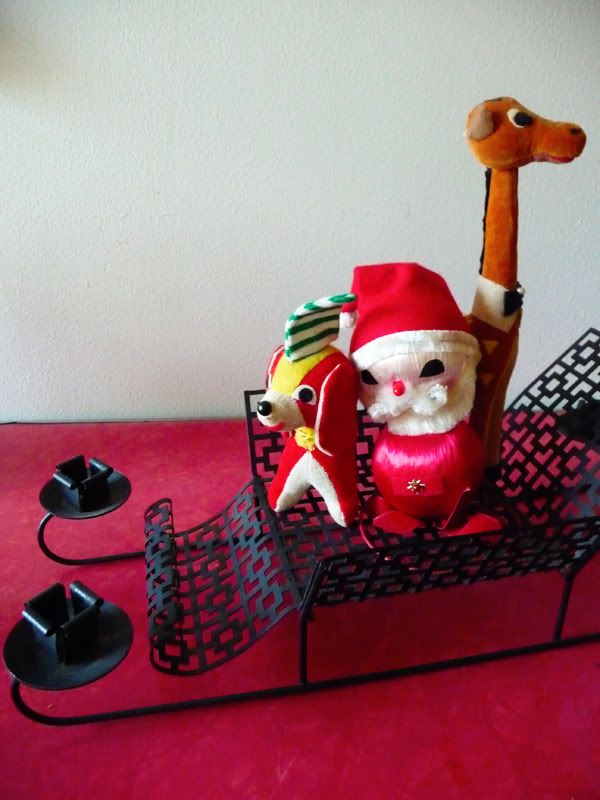 I'm obsessed with little Dream Pet reinsdeer. They're so cute! I found all three of these golden horned  fellas at the same time. The front deer (who has golden eye lashes, thank you very much) was found last week!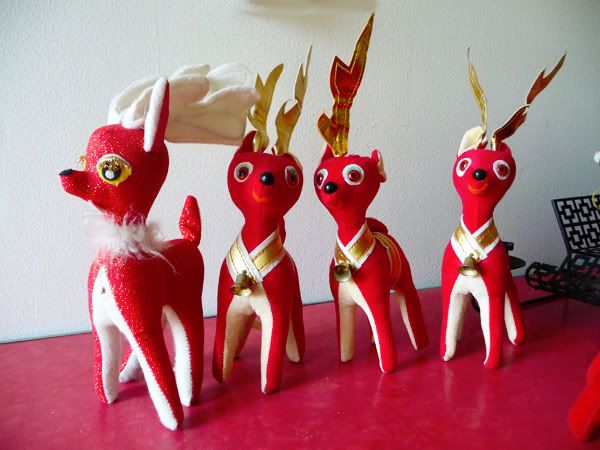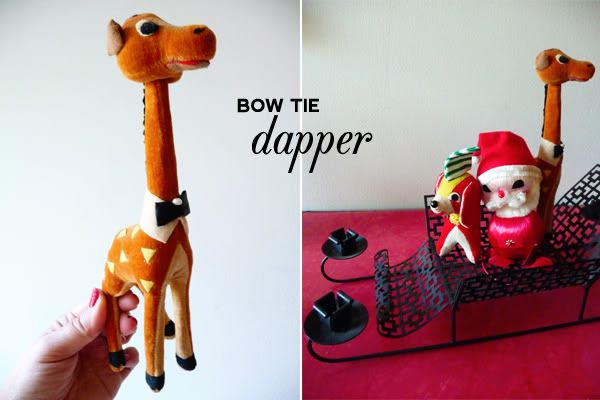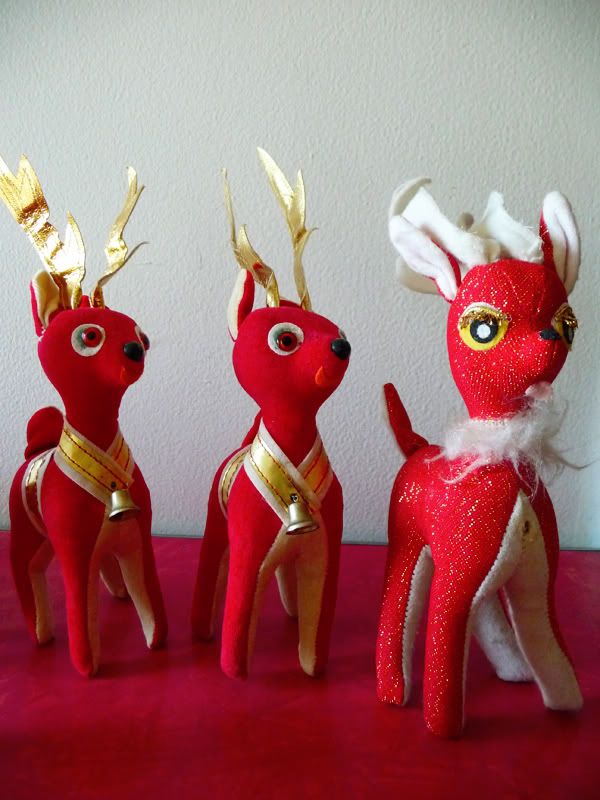 This little fella is a moose who lost his antlers, but I still think he's a cutie. He came from an estate sale….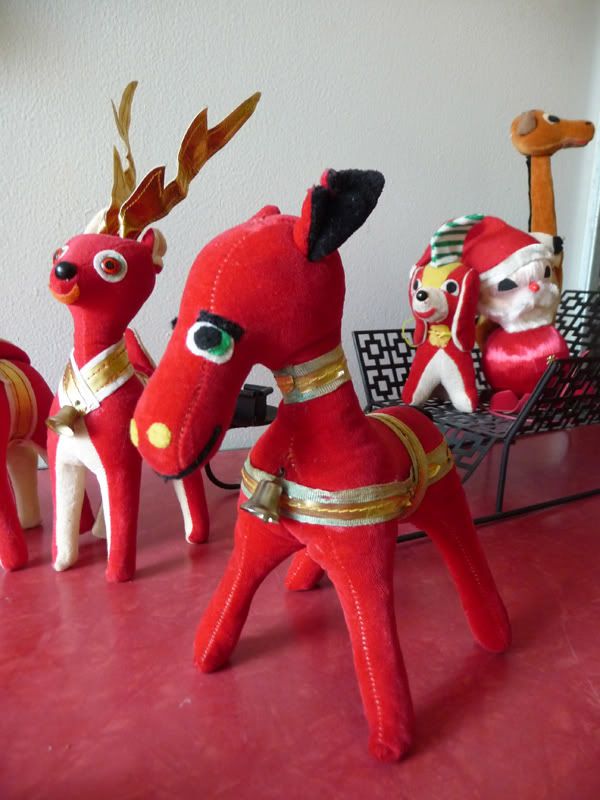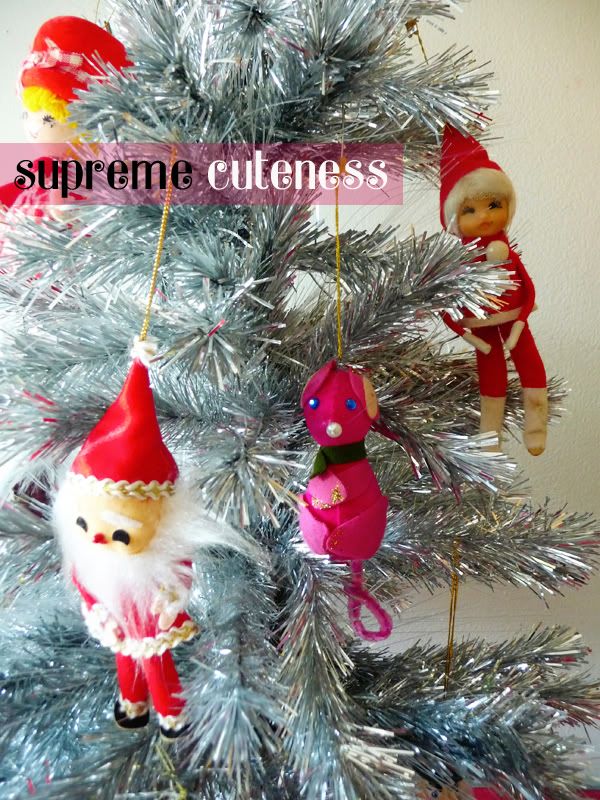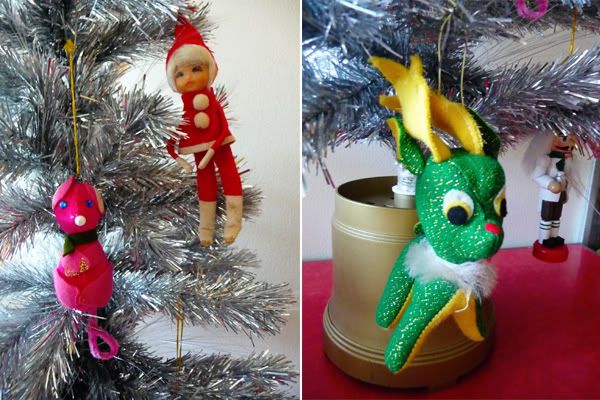 These glasses are so fun. I don't have all 12 Days of Christmas—we still need Two Turtle Doves and Ten Ladies Dancing! I didn't snap photos, but i also have some fun holiday tumblers (perfect for egg nog and cocktails!)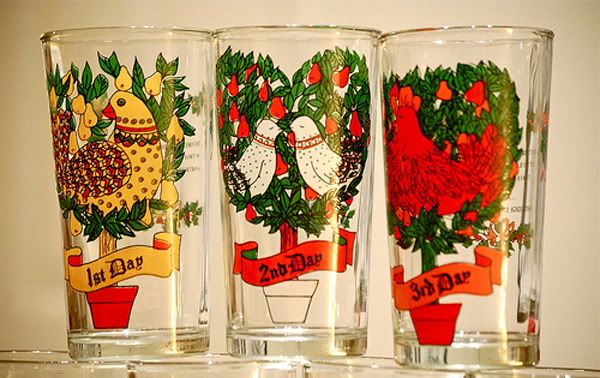 This little cutie is the source of debate over here. Wolfie likes a proper star on the top of the tree. I think she is pretty awesome. But I don't want to impose my taste on the entire family ALL the time (just most of the time, heh….). So when he informed me that this year was a STAR year, I sadly packed her back up. I feel like last year we did the star too…hmmm.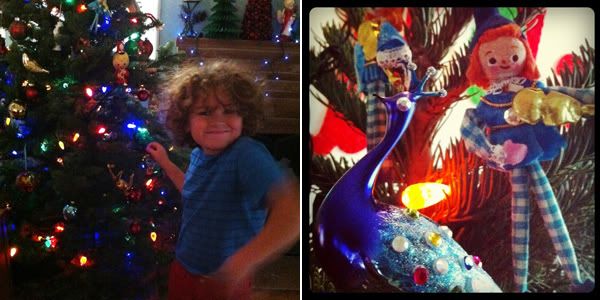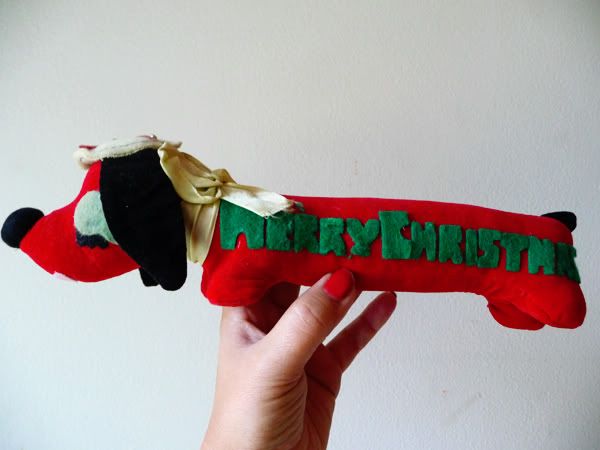 Have you been finding some fun vintage holiday goodies for your house? Or have you done a vintage holiday post yourself? Â Add the link in the comments so we can see! I'd just love to see some of your favorite Christmas treasures!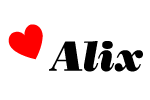 PS
I wanted to include one of those little widgets so your blog links would be right at the end of the post, rather than in comments. But the one i found was super complicated. Anyone here used one that they could recommend??