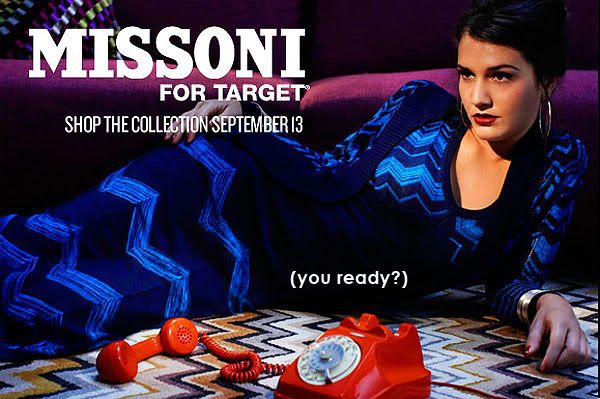 Oh me, oh my! Not since the great Orla Kiely Episode of 2009 have people been this giddy with anticipation over a Target Collection. Missoni, famous for their bold and graphic knits and zig zag chevron patterns, is releasing 400 different pieces this Tuesday. And people are getting ready to lose their fashion-lovin' minds! Clothing (for women, girls and babies), luggage, kitchen ware and even a bicycle….all sure to be snapped up in no time at all.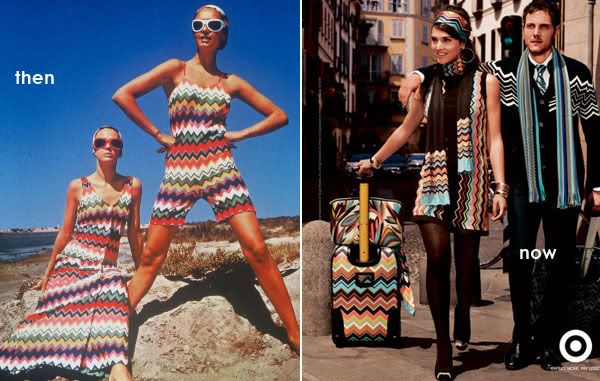 Ottavio and Rosita Missoni founded their small knitwear company in Italy back in 1953. In the 60s, they became a favorite of Vogue Editor Diana Vreeland and the rest is history. They were known as a real luxury brand through out the 70s and 80s. By the mid 90s the Missoni name took on a sexier, slinkier look thanks to daughter Angela Missoni. Granddaughter Margherita Missoni has also helped propel the label as the official "muse" of the house—she stars in many of their ad campaigns and is a real star on the socialite scene.
It's true, the patterns can be a leetle overwhelming—the crazy zig zags are not for the faint of heart. But I love how they have elevated knitwear to an art form:
"Our philosophy since we went into business has been that a piece of clothing should be like a work of art. It should not be bought for a special occasion or because it's in fashion, but because a woman likes it…and feels she could wear it forever."  —Rosita Missoni, New York Post  (24 May 1978)
The press photos are a little mad, piling on the pieces in a eye-crossing array of prints, but mixed in with your own wardrobe I think these will be loads of fun. Here are some of my favorite pieces!
For little girls, these tunics are really cute (would look great over jeans/leggings) and the little capelet is really pretty fab.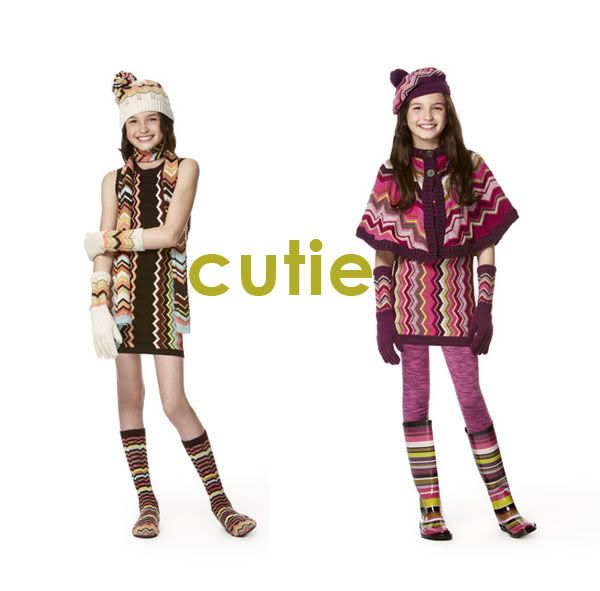 You know i'm cardigan obsessed, so I think this one would be really cool….I can't decide if the under sweater tunic thang would be sorta slimming (vertical stripes!) or make me look like Charlie Brown's hip older sister. Hmmm.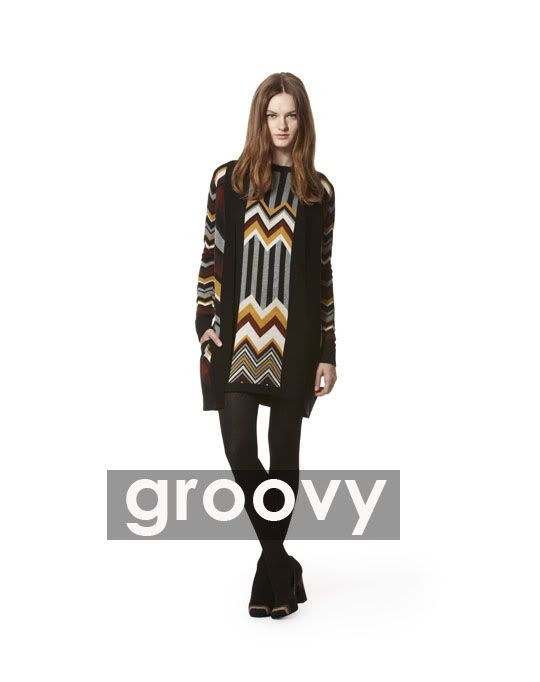 These scarves should be an affordable fun way to get yer Missoni on!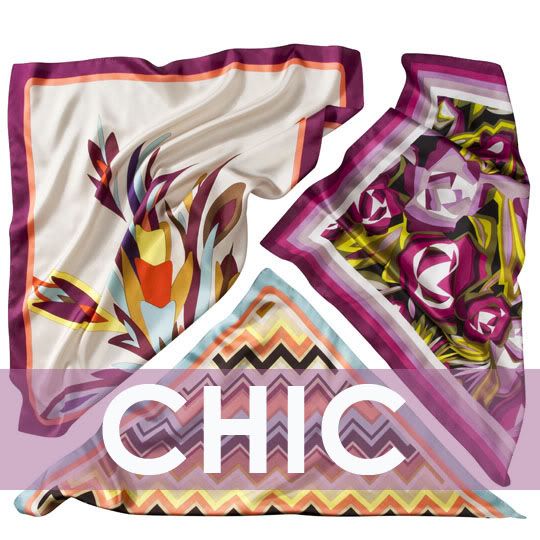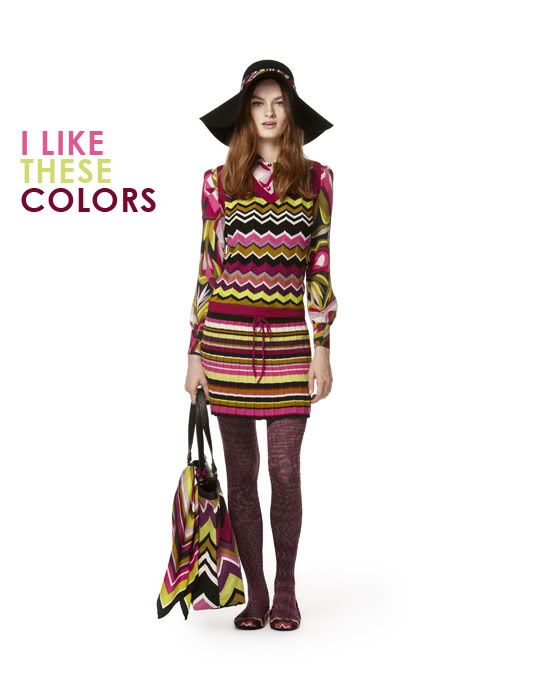 I'm not crazy about everything layered together, but I do like mixing fabrics and textures. My friend Pilgrim and I were chatting and trying to figure out if that was a sweater vest up there (yay!) OR a long knit tunic (boo!).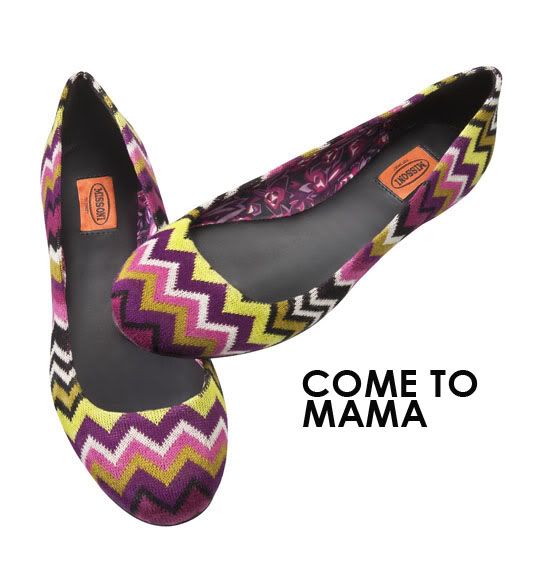 I love these! Those little flats would be a great pop of color with jeans or even tights and a dress. I'm also into the gloves and scarves and that blanket….great for cuddling up on the couch OR as a cozy throw on your bed.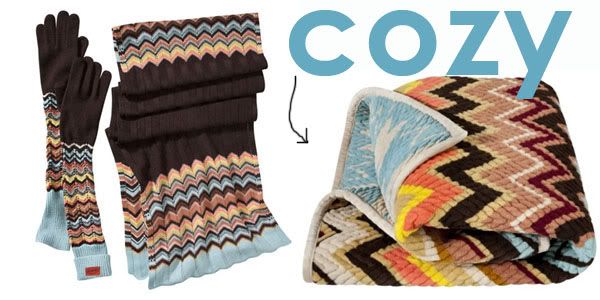 I need coffee cups like a hole in the head (I still have a zillion Orla Kiely mugs, not to mention my vintage coffee mug collection) BUT I do love these little guys.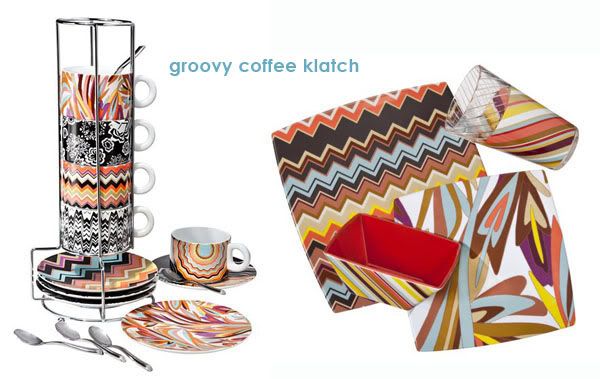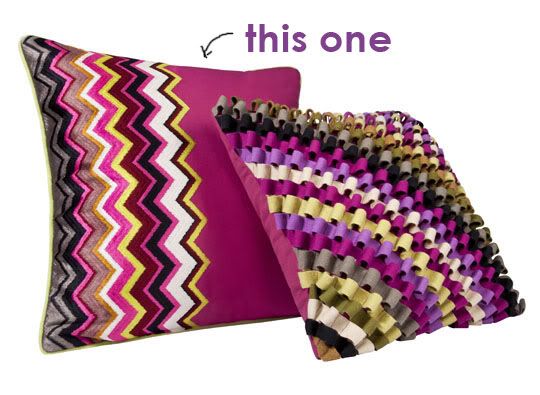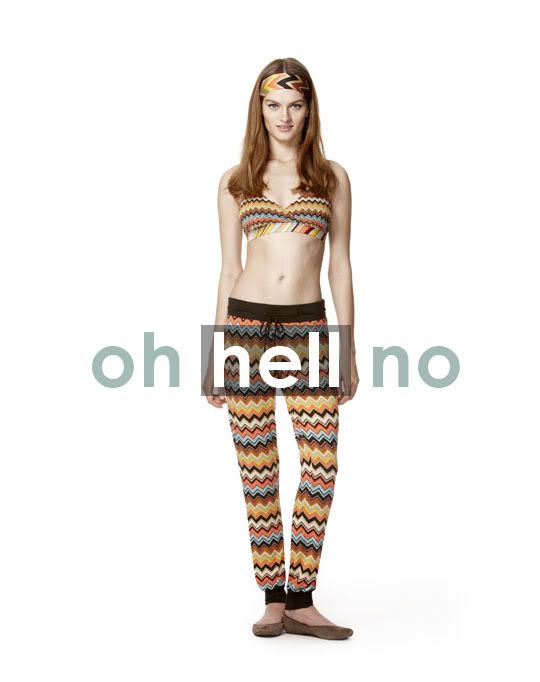 So OK, not every single thing is making me gaga, BUT I'm eager to see it all in person! How about you? Are you going to check it out tomorrow??